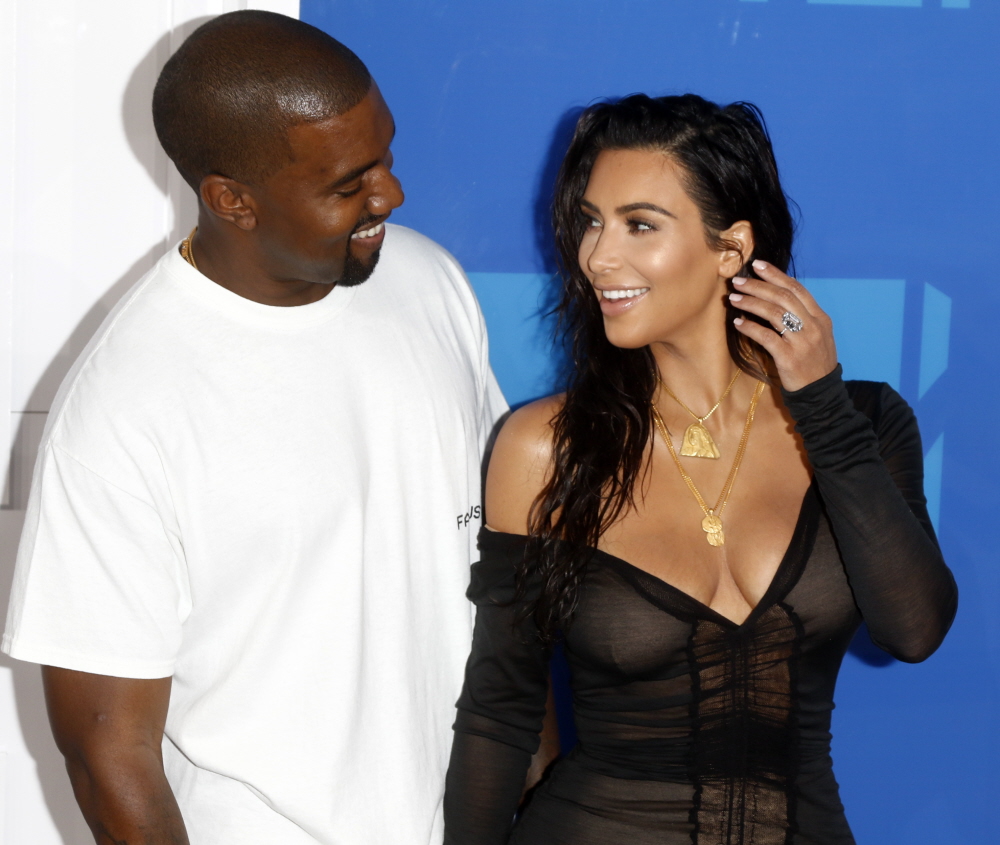 Even though people yell at me for saying this, I really do think Kim Kardashian has one of the prettiest engagement rings. If you're looking for a beautiful, clear, big diamond ring on a celebrity hand, the 15-carat diamond Kanye West gave Kim is honestly one of the best. She's really proud of that ring too – she's made it into a Kimoji, and she's always taking photos of the ring and selfies with her hand close to her face. Well, here's a surprise: Kanye bought Kim another HUGE diamond ring, and she wore the new ring to the VMAs.
People Magazine pointed out that it seemed like Kim was wearing a different ring, because this diamond (in these photos) looks bigger, and like it's more of an emerald cut (her engagement ring is cushion-cut). A source told People that Kanye did indeed gift Kim with another diamond ring, and People makes it sound like a belated "push present." Kim wanted a diamond choker as a push present though. So I don't know if Kanye gave her a necklace AND another diamond ring or what. It's also a possibility that Kanye gave her the ring as an anniversary present, or maybe as a special gift after she lost so much weight. Us Weekly also notes that this new ring is from Lorraine Schwartz (who designed Kim's engagement ring) and this ring is 20 carats, D-Flawless. The ring is reportedly worth $10 million.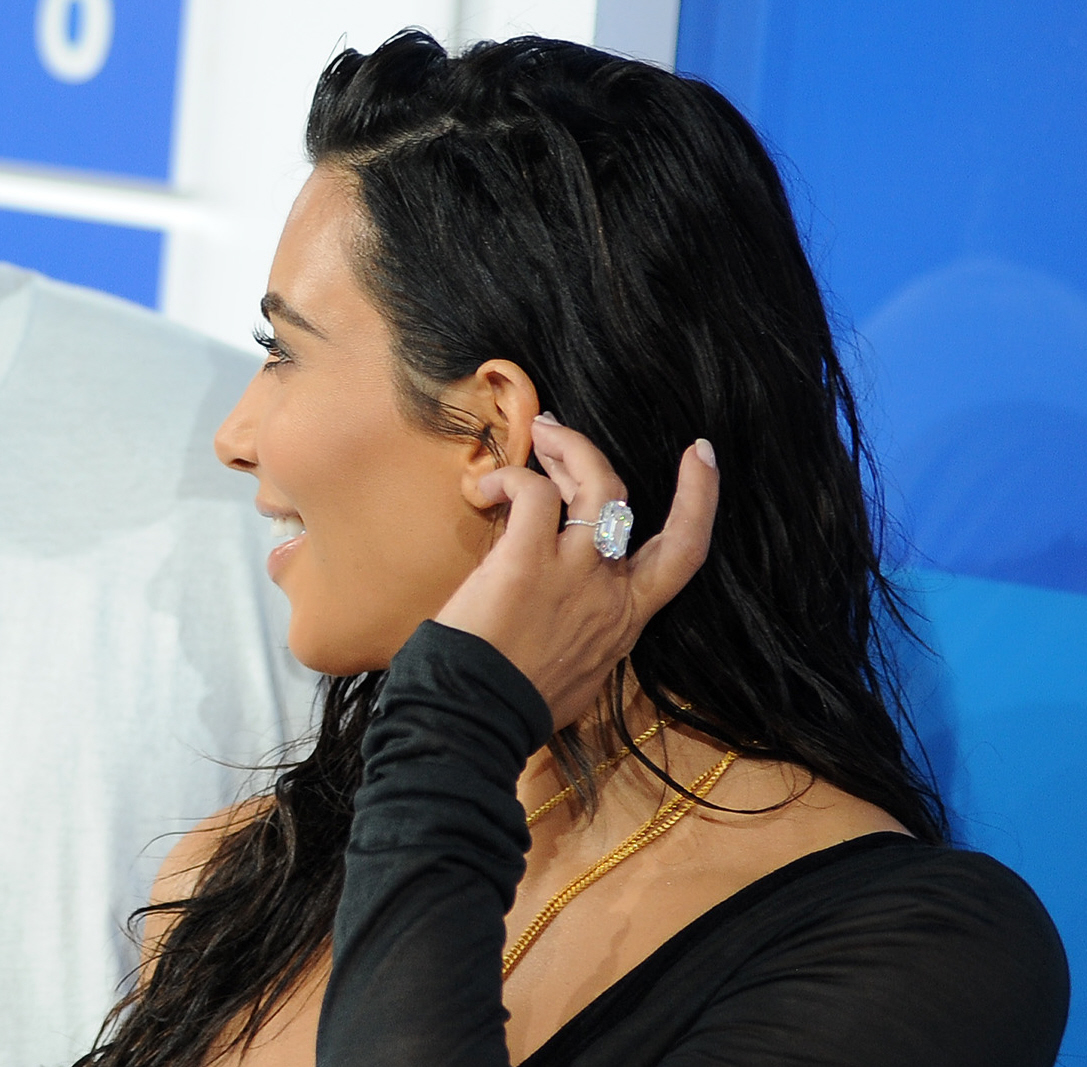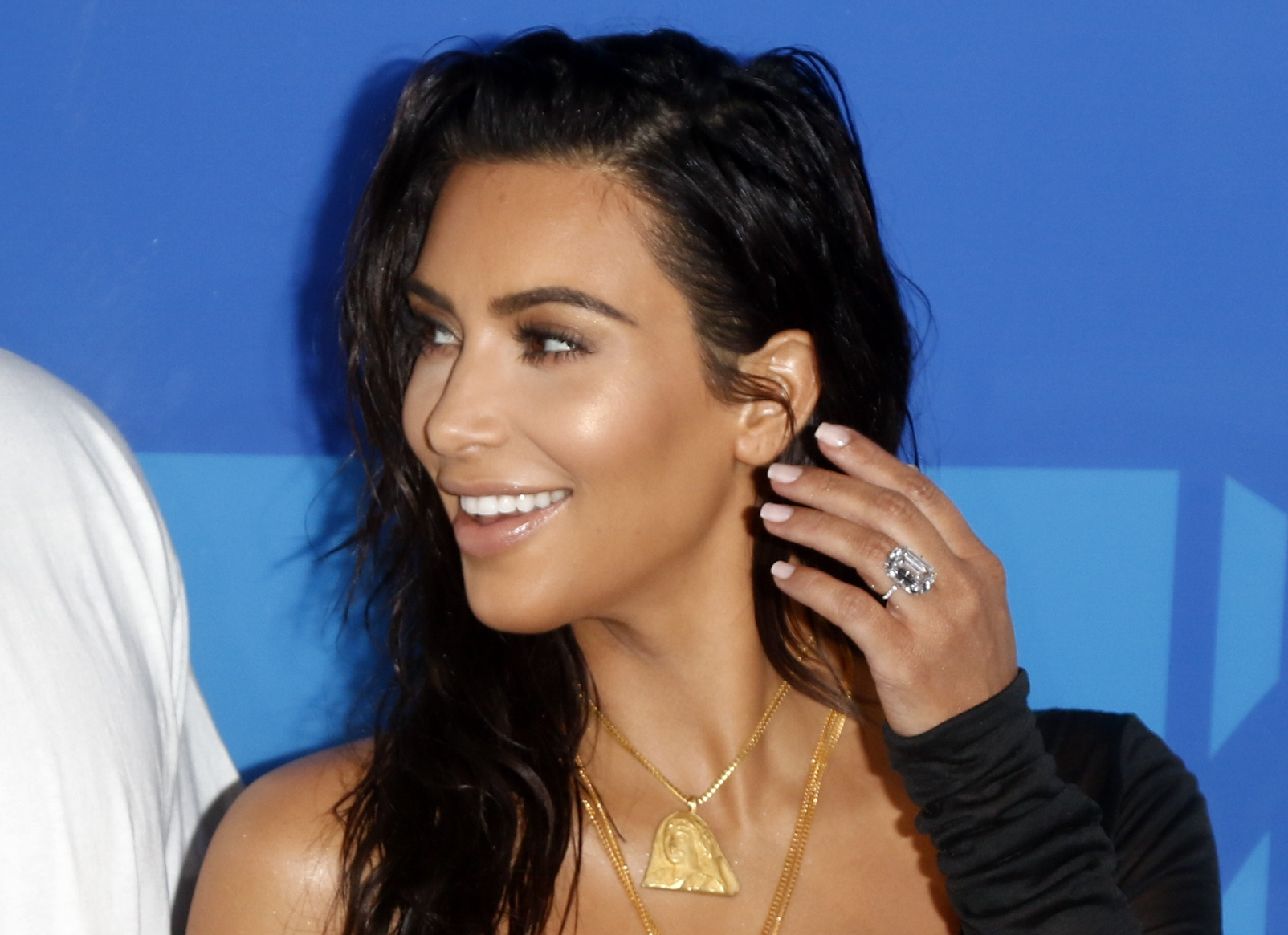 Also: after the VMAs, Kim and Kanye partied with friends, including Jay-Z, Beyonce, Alicia Keys, Swizz Beatz, Diddy, Cassie and more. Swizz posted this Instagram, Kim looks like she's worshipping Beyonce from afar.
Photos courtesy of Instagram, WENN.