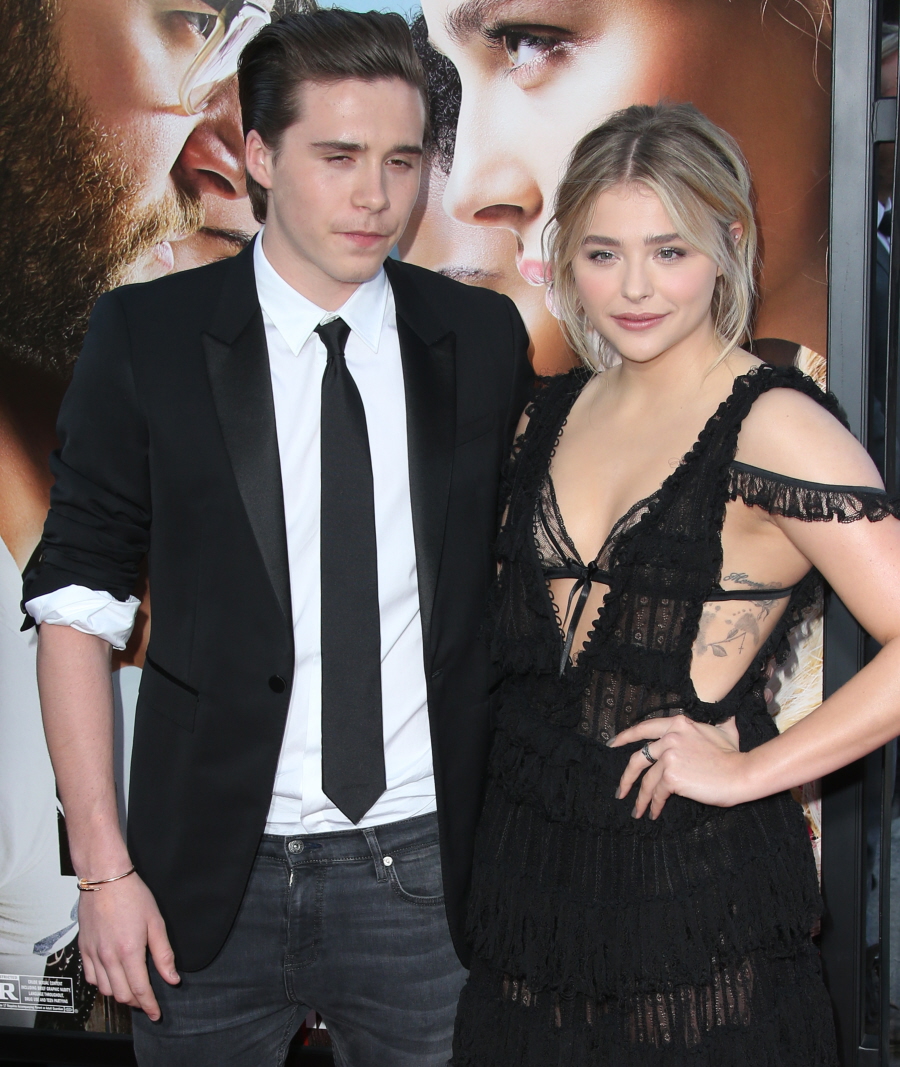 It felt like Chloe Moretz and Brooklyn Beckham had been dating for a while, right? I think it felt that way because they were so public about it. I mean, they had only been going out a month when Chloe began to refer to Brooklyn as her "boyfriend" in interviews. Chloe and Lil' Becks started up in April of this year, officially. That was when the first sightings of them started happening. They had a full-blown relationship throughout the summer. You might even say that they were cool for the summer? (I'm so "hip.") But now it's over.
Victoria and David Beckham's son Brooklyn is back in London after sources tell us he's split with his girlfriend, actress Chloë Grace Moretz. Beckham, 17, spent the summer in LA hanging out with the "Kick-Ass" star, 19, who announced they were a couple in May on Bravo's "Watch What Happens Live," with Andy Cohen.

Spies tell us that over the past few weeks they were in the same city, but were not spending time together. Beckham was spotted at LA hot spot the Nice Guy solo. Reps didn't comment.
I always forget that Brooklyn is only 17. Does he go to school? Or does he just "work" on random nepotism-friendly jobs? Anyway, I'm a little bit sad about this, just because Chloe really did love to talk about her boyfriend in interviews, and they seemed well-suited for each other overall. Maybe this split isn't forever though – if there's one thing I've noticed about these celebrity kidz, it's that it's never really over.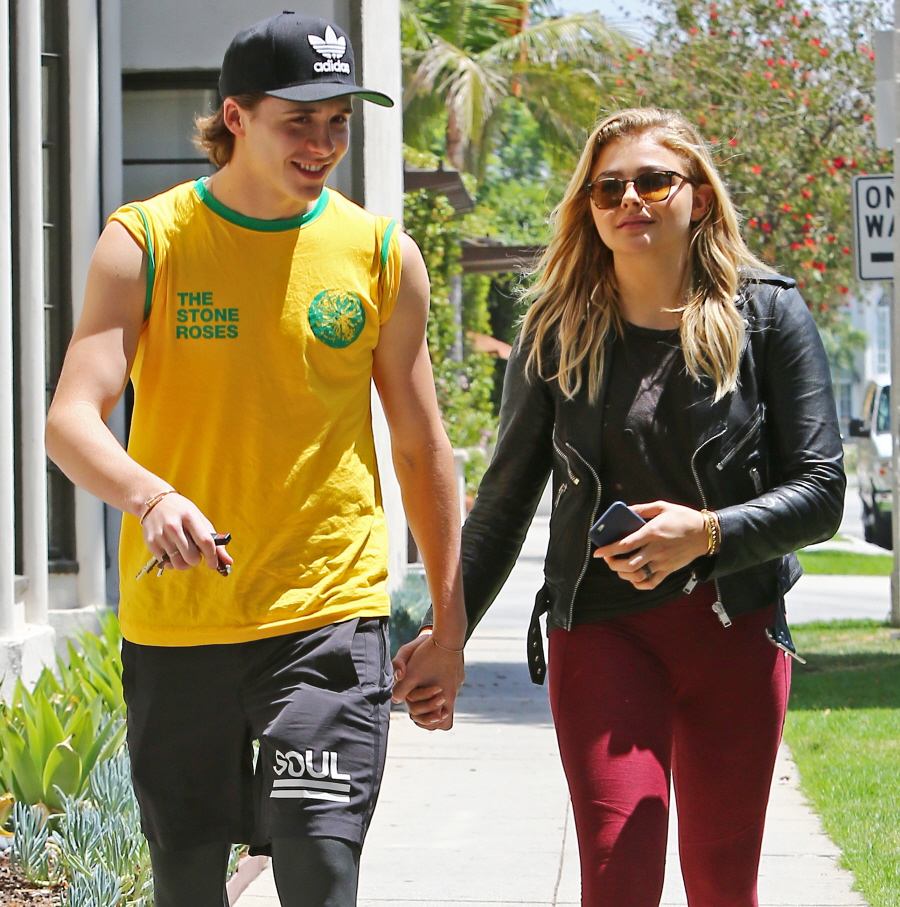 Photos courtesy of WENN, Fame/Flynet.