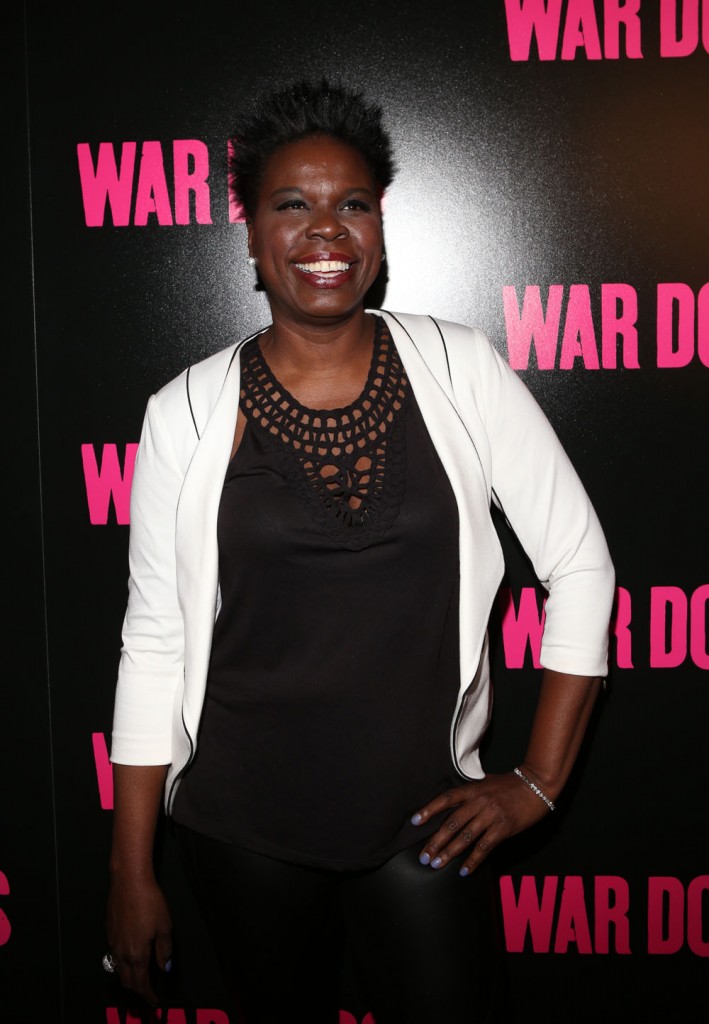 Leslie Jones was subjected to one of the most egregious hacking incidents on a celebrity when someone got into her iPhone cloud, stole her personal photos and posted them on her website along with racist messages and videos. Following that hack, we heard that the cyber crimes unit of The Department of Homeland Security was on the case. Leslie also went silent on Twitter, causing many of us to wonder whether she was ok. Leslie helped uncover some of the horrific racism and trolling on Twitter prior to her hacking, and the messages posted on her site referenced the fact that the hackers were unhappy that she alerted Twitter to the issue. The social networking platform is finally cracking down on racism and hatred and Leslie was instrumental in that, which unfortunately made her a target.
It was thought that Leslie might just have given up on Twitter, which would be completely understandable, but she hasn't! Leslie posted a message and a clip from The Golden Girls (love that show I've been re-watching it with my son and mom) and

Wtf?! pic.twitter.com/RKuJVsHEAH

— Leslie Jones (@Lesdoggg) September 3, 2016

">some photos

of a graphic novel series she's reading. She also said it's her birthday, technically it's September 7, and that she's celebrating it the entire week. I need to do this.
Her first message back was an intro to the Golden Girls with the voice over "These bitches make me laugh no matter what's going on." Agreed, they're the best. Then she posted this Cinnamon Toast Crunch commercial clip and her commentary made me laugh out loud. In case you can't listen to this at work (get headphones) she says "Am I the only one who is completely freaked out by these little commercials? She just ate him!"
Wtf?! pic.twitter.com/RKuJVsHEAH

— Leslie Jones (@Lesdoggg) September 3, 2016
Leslie also retweeted some birthday and well wishes from people including this adorable kid and she thanked future President Clinton for her nice tweet supporting her! Remember Hillary sent her this message:
@Lesdoggg, no one deserves this—least of all someone who brings us so much joy. I'm with you. -H

— Hillary Clinton (@HillaryClinton) August 25, 2016
So Leslie tweeted her back and called her a boo and told her she's going to be a kick ass President! This makes me irrationally happy.
@HillaryClinton Thanks boo! You are gonna be a kick ass President!! SLAY ALL DAY!! USA!

— Leslie Jones (@Lesdoggg) September 4, 2016
Leslie also tweeted a ton of other people, including fans of Kate McKinnon (her Ghostbuters costar) and said that McKinnon isn't on Twitter because she's too humble.
I'm really glad to see Leslie Jones back and I hope her hackers get caught soon and prosecuted. They didn't hurt her though, there's too much love for Leslie. I hope she gets to meet Hillary at some point when she's President. I just want to read Leslie's tweets and see her videos of that moment.