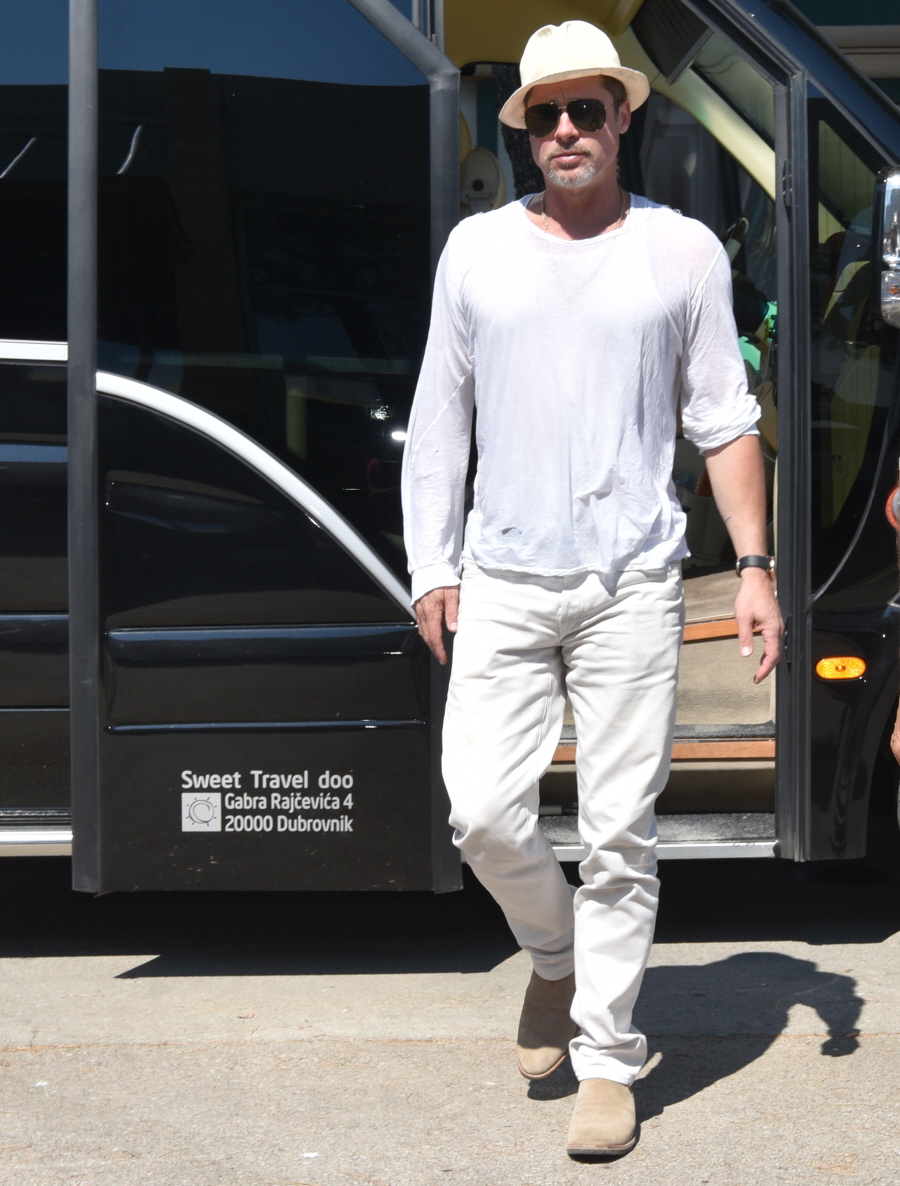 Brad Pitt is rich. I've noticed that many people seem to shrug off Brad's business sense, but he's gotten the last laugh in nearly every situation involving money. Brad has long been a serious real estate junkie, and the idea that he would get involved with a massive construction project doesn't surprise me. I'm just trying to figure out if Brad is actually putting his own money into this project? These are photos of Brad in Croatia a few days ago. He did a whirlwind 24-hour trip to Sibenik, a coastal town, to get a look at a $1.5 billion luxury real estate development.
Brad Pitt is a fan, just like the rest of us! The actor traveled to Croatia on Thursday and took an onsite tour of a proposed $1 billion dollar luxury real estate development on the Adriatic coast. After arriving at the Zadar Airport, the 52-year-old actor took a small boat cruise along a 50-mile stretch of coastline near Biograd and Sibenik, roughly an hour up the coast from Split.

Pitt, who stayed overnight in Sibenik's recently opened waterside Dogusevom Hotel, visited the town's St. James Cathedral before embarking on a walking tour with 10 others around the proposed project site in Zablace. The group included internationally known architect Nikola Basic, who created Zadar's celebrated Sea Organ quay design, a unique giant sculpture that plays music created by sea waves passing through resonant tubes beneath its large marble steps. Basic also designed the Dogusevom Hotel and is the creative force behind plans at Zablace.

Swiss-based fund TFI Holding has reportedly invested $70 million in assembling land parcels for Basic's project, which will remake Sibenik's small neighboring city Zablace into a modern ecologically-responsible planned community. Proposed project plans call for both land – once known for its salt production – and an existing marina site to be transformed into a resort that features a flagship luxury hotel, shops and villas. Schools and a clinic are also included in the plans, which will incorporate a permanent community population of 2,500. The overall cost of the development is estimated to be over $1.5 billion.
Do you see how vague People is about Brad's exact involvement? Hello Magazine was a little bit clearer – they say that Brad met "with business partners to discuss a possible $1.5 billion real estate project on the Adriatic coast." Like, HIS business partners? Again, is Brad putting up any of his own money, and if not, why is he there again? Just to check out the progress of a project that he's not personally invested in? I have no idea. But if Brad does attach himself to the resort in some way, I imagine it will become the newest Euro-hot-spot.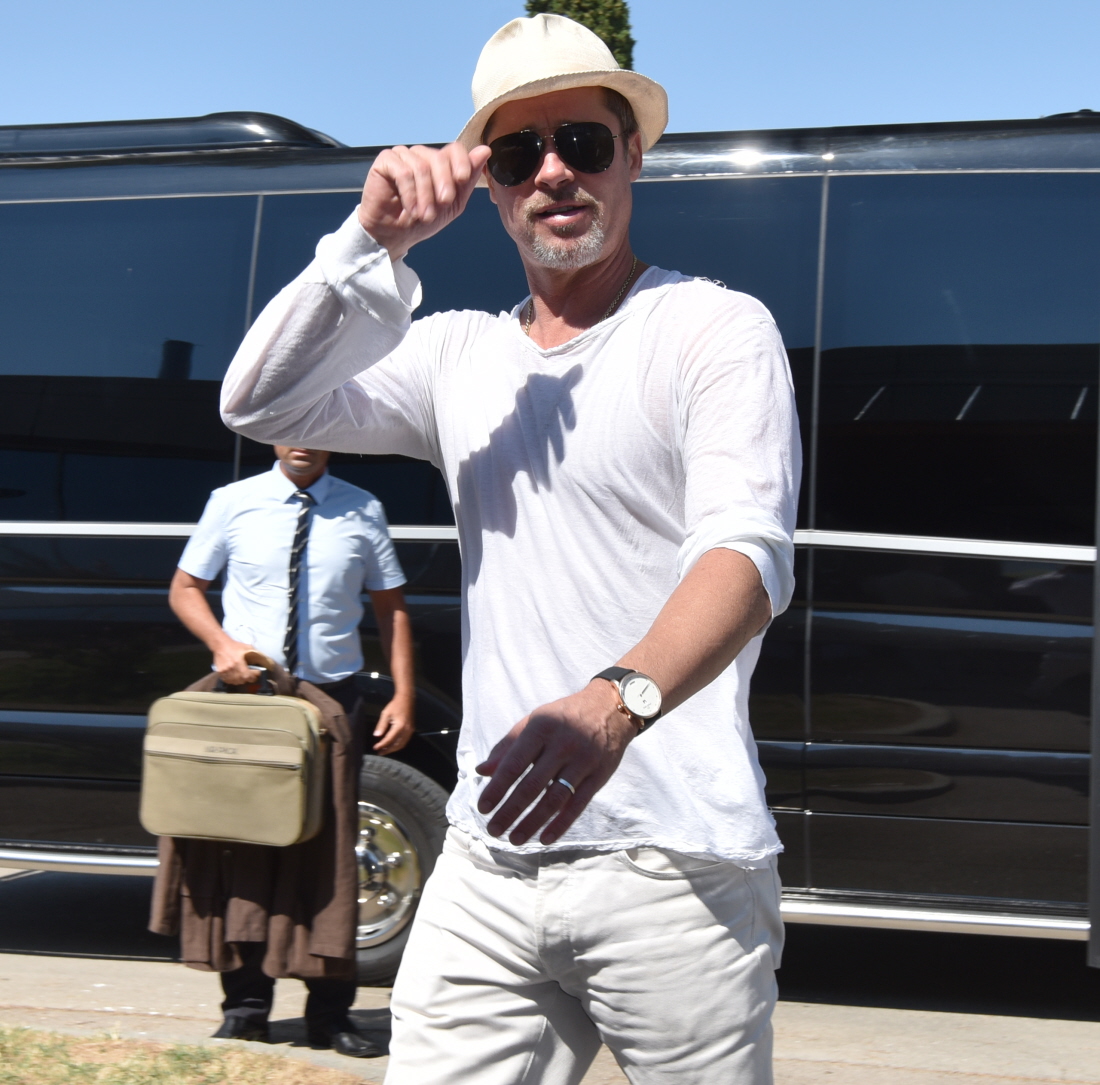 Photos courtesy of WENN.