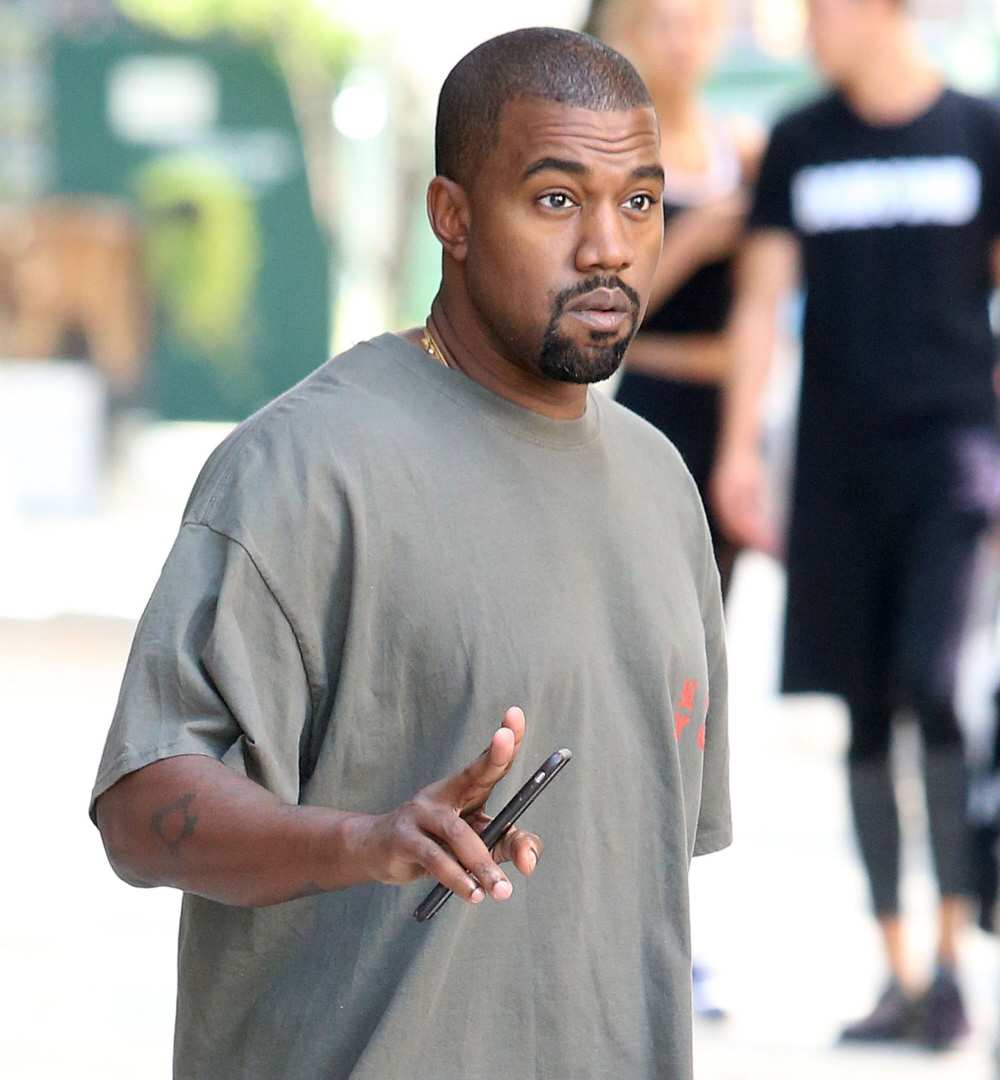 Kanye West's big NYFW show was held yesterday. Apparently, it was a huge, humid, hot mess. Kanye bused people onto Roosevelt Island, or they could take the F-train, and there were some crazy delays. USA Today and the Daily Beast, along with other outlets, described the terrible conditions involving people being trapped on buses, models fainting after being left out in the sun for too long, and everyone getting progressively hotter and tired of the delays. Only Billboard gave Kanye the benefit of the doubt, theorizing that perhaps the whole thing was some sort of meta commentary on fame and performance art.
A few more things, because there are like a million new pieces of Kanye-news. He is working on an album with Drake. Kanye signed Tyga to his label. Kanye is doing an infant/kids line with the Yeezy collaboration. Adidas is making a larger investment in Yeezy too, and there will be brick-and-mortar Yeezy stores coming to a city near you. And Kanye gave a pre-show interview to Vogue where he dropped some additional news/corrections. Like, people were so mad about his model casting call for "multiracial women" and apparently the actual casting call was a huge mess too. Some highlights from Kanye's interview:
The Yeezy collection: "I want to make pieces that can be timeless. Pieces that you can pick up out of a vintage store in 20 years and say, 'Wow, I'm happy I have this.' "

Invisibility: "When people asked me, 'if you could have a superpower, what would would it be?' I said the ability to be invisible. And this was before I was famous. Because there's absolutely no way for me or my family to be invisible, I've put that longing for invisibility into the clothes."

Yeezy stores: "I believe the first one will be in California, since that's where I stay now. I can go by there most often, check in, get the vibe. But I want to do 200 stores in the next year. That's just me saying what I want. I'm not saying what can definitely happen but you might as well just state out loud what you want. That'll put you one step closer to getting it."

What he meant by "multiracial women only": "How do you word the idea that you want all variations of black? How do you word that exactly?"

Trying to be more conciliatory: "That's always the place that I was in. I was just saying the wrong things out loud."
Well, you have to give him *some* credit – everyone thought he was delusional, but the Yeezy collection is really popular. As for the terrible show… Kanye loves big drama, and it probably irritates him to no end that everything didn't go perfectly. He needs to find a balance between his love of big drama and, you know, efficiency.
Here are some photos of Kim Kardashian out and about in NY yesterday. With bonus Saint! Kim's modeling some of Kanye's collection.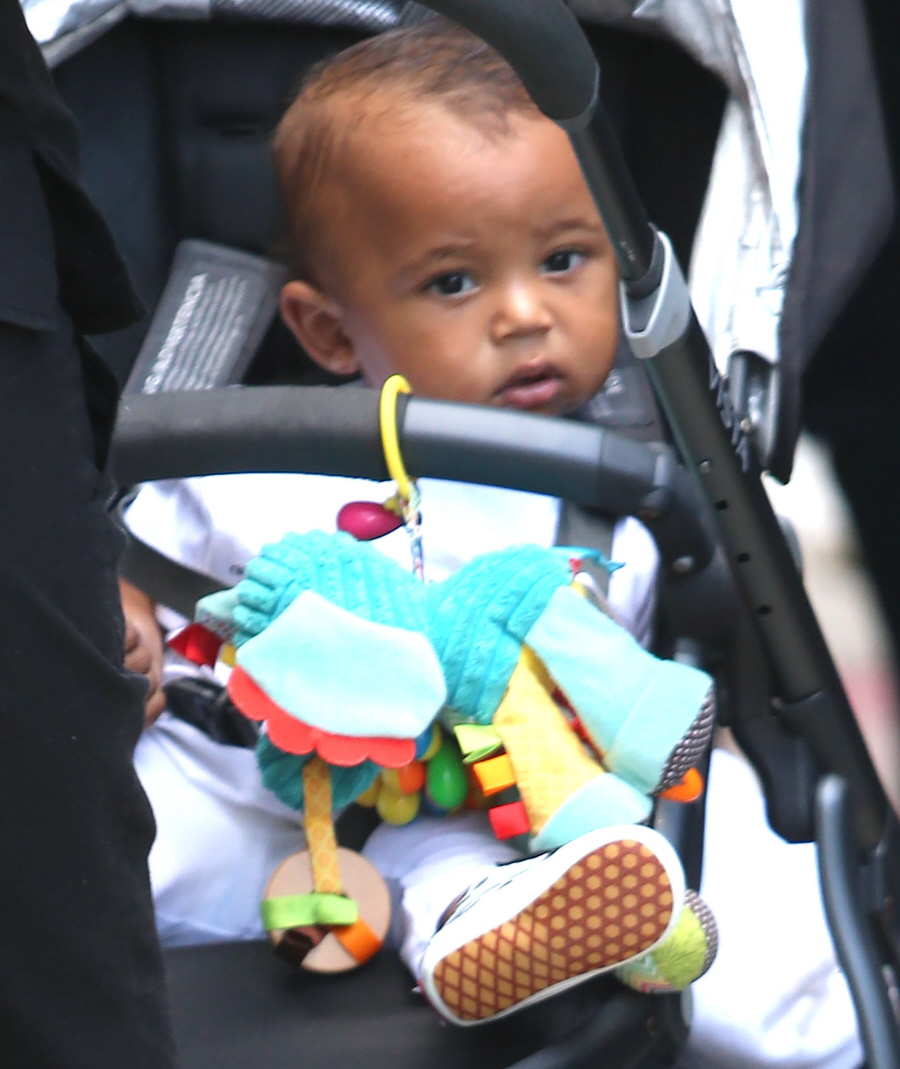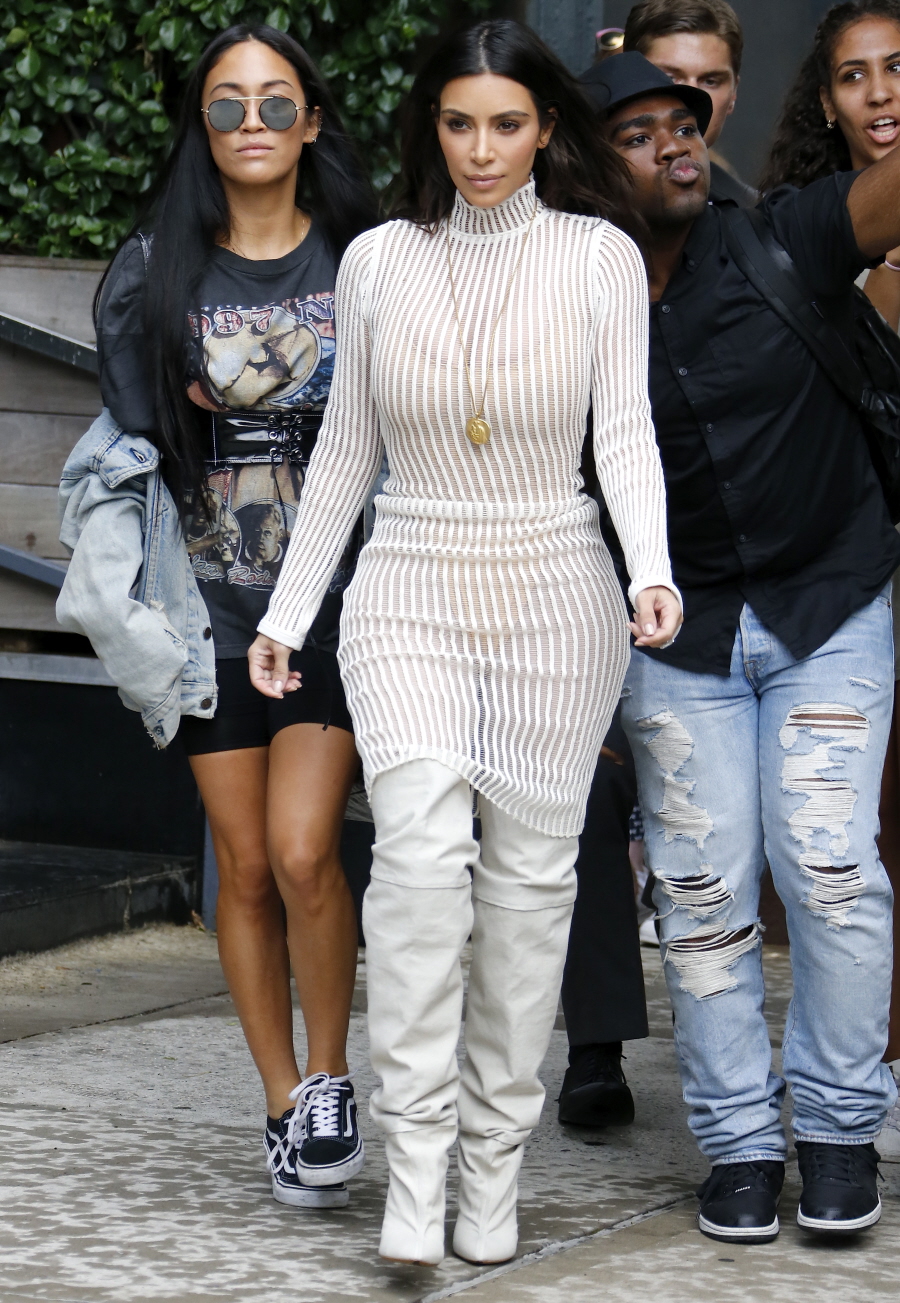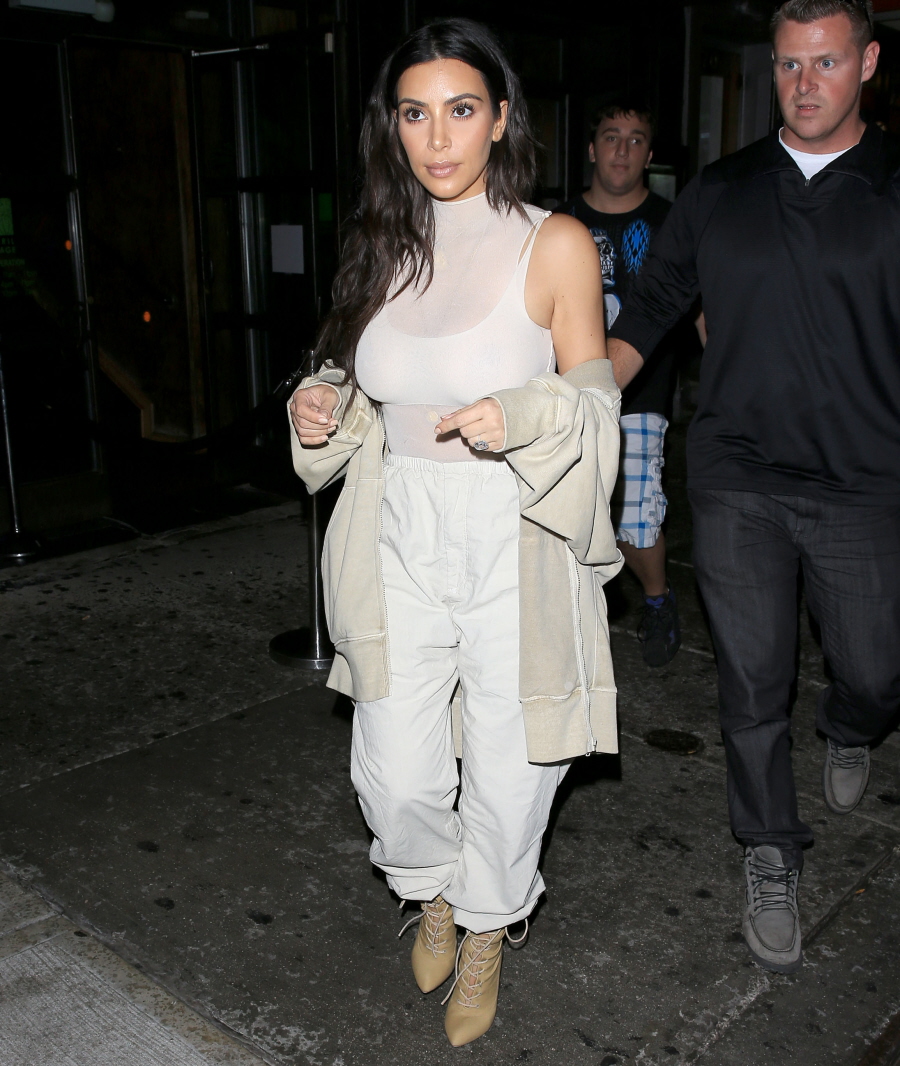 Photos courtesy of Fame/Flynet.