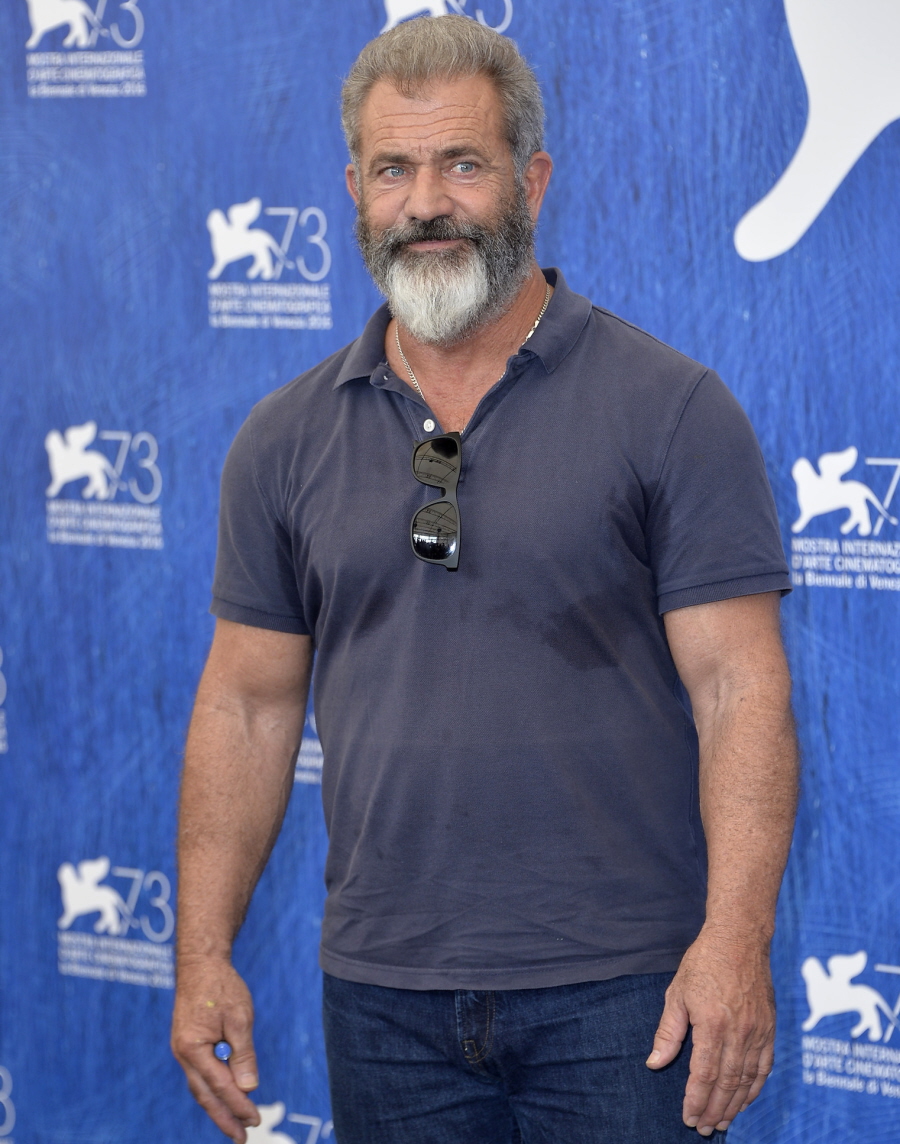 Mel Gibson debuted his latest film, Hacksaw Ridge, to rapturous reviews and a 10-minute standing ovation at the Venice Film Festival. Critics say the film could and should have a major Oscar push. Mel made his way through the trade papers, giving lengthy interviews about the current state of the film industry and expressing bewilderment of the superhero-franchise takeover. Reporters began declaring that Steroid Santa had been "forgiven" and that it was time to move on from his abusive, rage-y, alcoholic, anti-Semitic past. But the good times only last so long! The Daily Beast has a curious and almost funny story about how Steroid Santa is still the same old Mel.
Is Mel Gibson up to his old anti-Semitic tricks? If multimedia entrepreneur Glenn Beck is accurately recalling a recent conversation he says he had with the perpetually embattled Gibson, it could not come at a worse moment for the 60-year-old movie star and Oscar-winning director, who is busy promoting his World War II epic, Hacksaw Ridge, and hardly needs a public revival of his distasteful past.

On his radio show last Friday, and in a news story posted on GlennBeck.com, Beck claimed The Passion of the Christ director was still blaming Jews for his troubles during a 90-minute heart-to-heart, after Beck attended a late August screening of Gibson's widely praised new movie, which reportedly received a 10-minute standing ovation this week at the Venice Film Festival. According to Beck, Gibson claimed to him that "Jewish people" had stolen a copy of his Jesus movie more than a dozen years ago and used it to attack him and make his life hell before the film's release.

"I expected Hollywood to not like it, but I lost my friends," Gibson said, according to Beck. "People wouldn't even speak to me because I made this movie… All of a sudden I'm a pariah." Recalling Gibson's comments, Beck continued: "And then some Jewish people—I guess some rabbis or something, I didn't get into it—somebody stole a copy of the movie before it was shown to anybody… And then they did a deal in The New York Times with all these rabbis trashing him as an anti-Semite. And he said, 'I couldn't believe it… Nobody was really upset that these guys stole the movie…'

"And he said, 'Glenn, they were stopping me on the streets and spitting on me—people from all walks of life stopping and they would spit on me on the streets.' He said, 'I would be out some place nice, dressed up, and they would just tear me apart and [say] that I'm an anti-Semite.'"

Reached by The Daily Beast, Gibson's publicist said he is unaware of such a conversation between the controversial radio host and the tarnished actor. Beck's spokesman, likewise, could shed no light on the alleged encounter. Strangely, the GlennBeck.com story about Beck's chat with Gibson and a 6-minute video snippet of Beck's narrative were removed from Beck's website Friday evening, a few hours after they were initially posted.

"Editor's note: This post has been removed because it inadvertently revealed details of an off the record conversation. We regret the error," said a notice on the page where the post had initially appeared—leading some to conclude that somebody from Team Gibson had complained about the potentially detrimental impact of Beck's reminiscence about his chat with Gibson. The Daily Beast, however, was able to retrieve the original post using Google Cache.
So Glenn Beck (of all people!!!) claims that Mel was bitching about how "Jewish people" stole from him. And the conversation between Beck and Gibson allegedly happened in August. Hm… while I don't doubt that Mel is the same petty, anti-Semitic pseudo-martyr that he's ever been, I do question the validity of using Glenn Beck as a source for anything. Did Glenn Beck really have this conversation with Mel Gibson? Is Beck accurately quoting Gibson? Or was all of this some kind of fever-dream cooked up by Beck? I have no idea.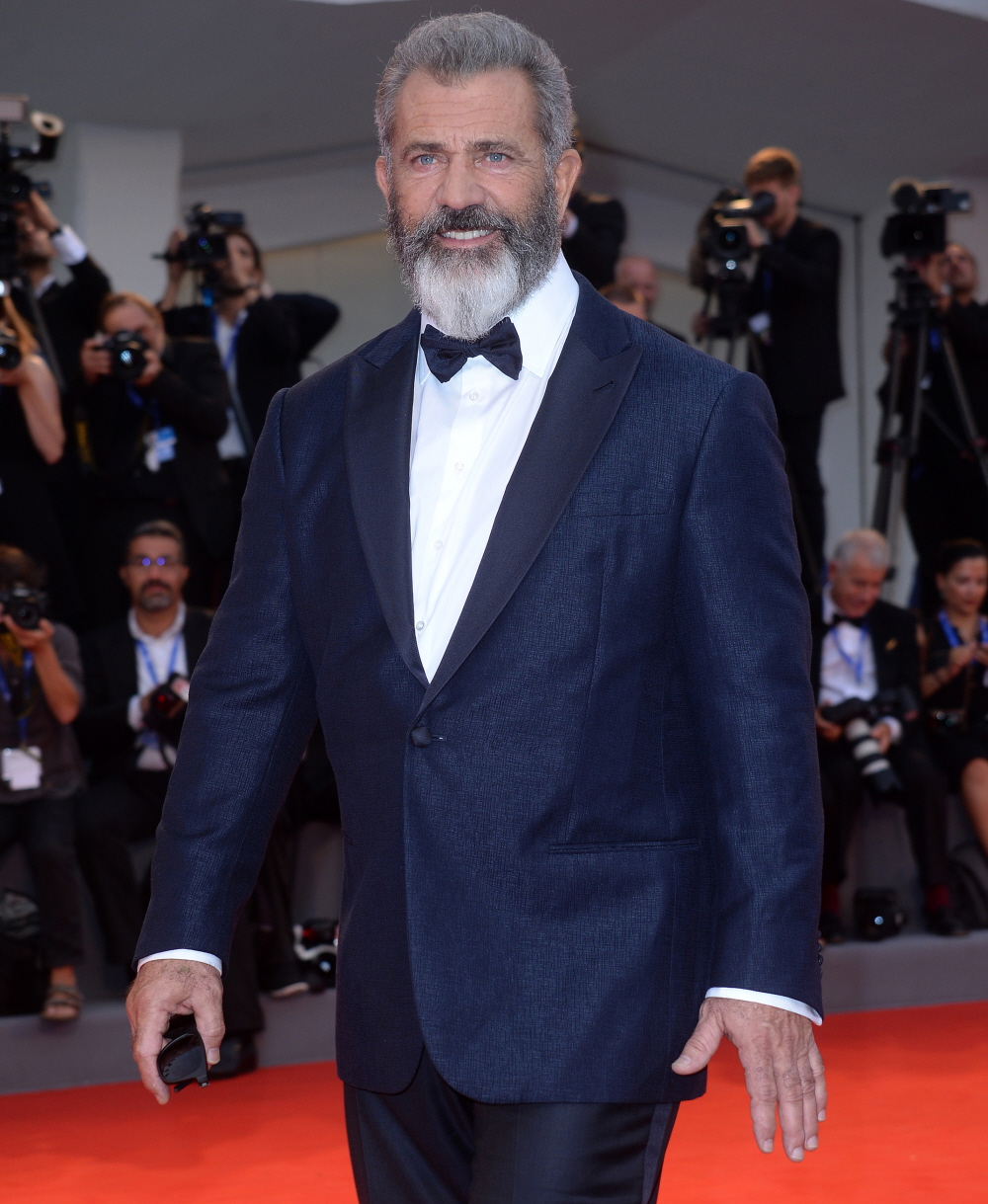 Photos courtesy of Fame/Flynet.