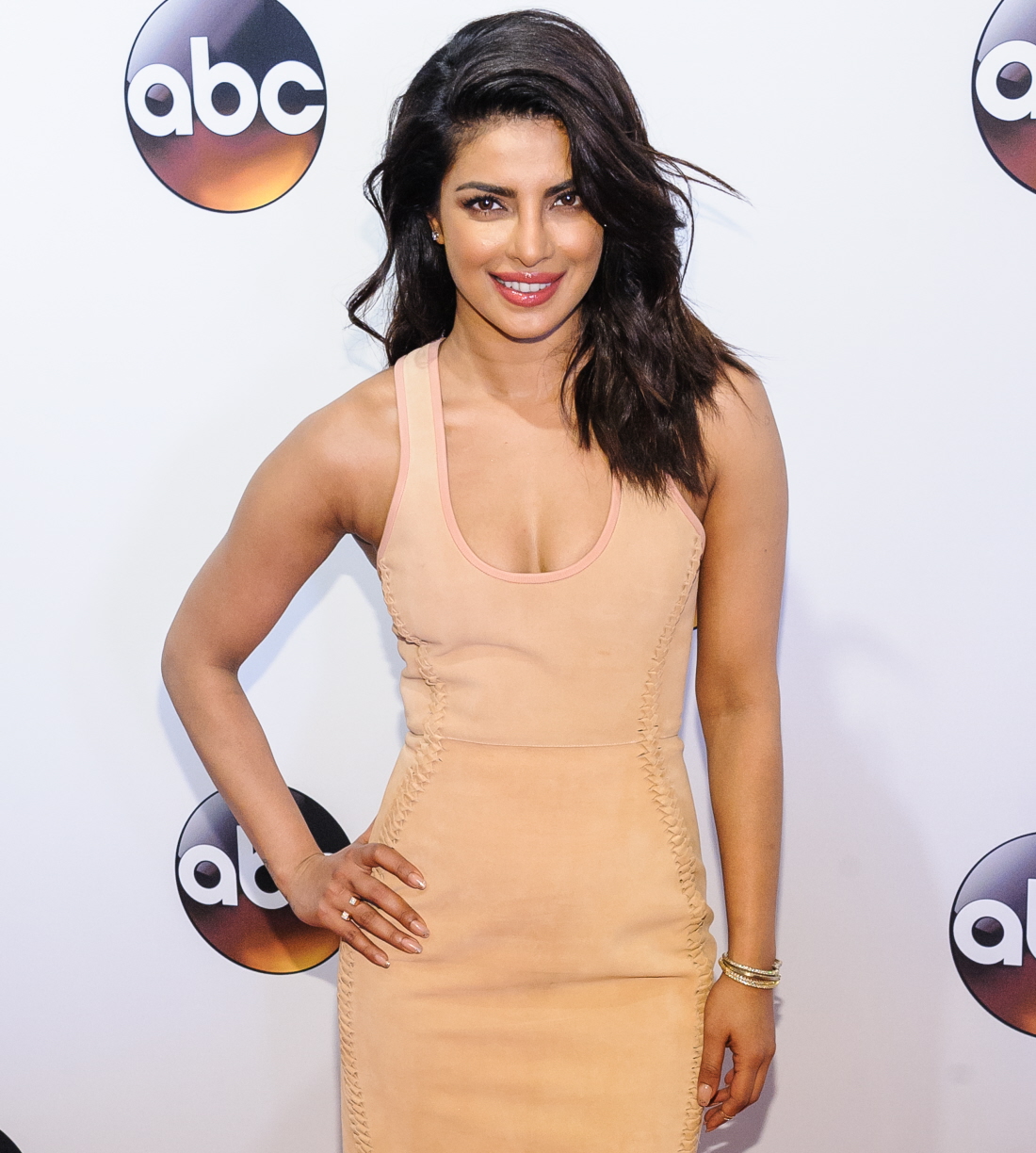 I'm fascinated by the evolution of language and how we speak and write about some tricky issues involving the LGBTQ community, race and feminism. The way we spoke about transgender people just four or five years ago is now considered offensive. The way we speak around feminism changes every year. And speaking about race is a minefield. I've heard people say that they don't care for the term "people of color" of "woman of color" before, and I never really understood the beef with that terminology. We just talked about that again with that Amy Robach kerfuffle a few weeks back, when she said "colored people" instead of "people of color." Well, in a new interview, Priyanka Chopra – an Indian woman, a woman of color – says that she doesn't care for the term either. Here are some highlights from Priyanka's new piece with Refinery29:
Feminism as an Indian woman: "For eons, women have been told how to be or think or dress. I come from a part of the world where this debate is so heated, especially because we're a country that has goddesses. We pray to women. But at the same time, we prey on them…Feminism needs men to understand that we don't want to berate you or kill you or hate you. We just need you to stand by us."

On beauty: "Beauty has nothing to do with me. I was born with it. But I don't want to be known by the fact that I'm beautiful. I want to be known for the fact that I'm an achiever. Not even an actor. I don't want a label. I don't want a box. I want a legacy."

Girl-on-girl putdowns: "Women pull each other down all the time. That's our weakness. The boys come together — like bromance. Why can't girls do it, too?"

Woman of color: "I know everything is about diversity right now. But I think it should be about humanity. It's 2016. It's so easy to separate ourselves and become smaller and smaller pieces of humanity. I don't like the phrase 'woman of color.' I feel like that puts women in a box. I'm a woman, whether I'm white, Black, brown, green, blue, or pink — whatever. I think we need to start looking beyond that. It would be a big win for women, period."

Her relationship with the paparazzi: "If I walk out on the streets and there are paparazzi taking my picture, I'm not hypocritical enough to turn around and say, 'Don't take my picture.' It's their job to do it. I feel like 90% of my life is an open book. I don't even save any pictures. Any time I need to show a reference of myself, I google it. Anything about me is on Google."
I get that Priyanka is going on-brand on this, that she was given an American network TV show straight out of Bollywood, and her experience with race and Hollywood (not to mention race and America) is completely different than, say, Mindy Kaling's experience or Viola Davis's or Constance Wu's. But to me, Priyanka's perspective sounds so privileged, and like an argument that white people make to excuse their discriminatory/racist/shady hiring practices, casting choices and more. "Aren't we all just one race, the human race" is the last cry of the white racist trying to justify his or her discriminatory acts, to me at least. It's a way of shutting down a legitimate conversation about race. It pains me that Priyanka doesn't understand that, and that her words will be used to defend non-diverse casting.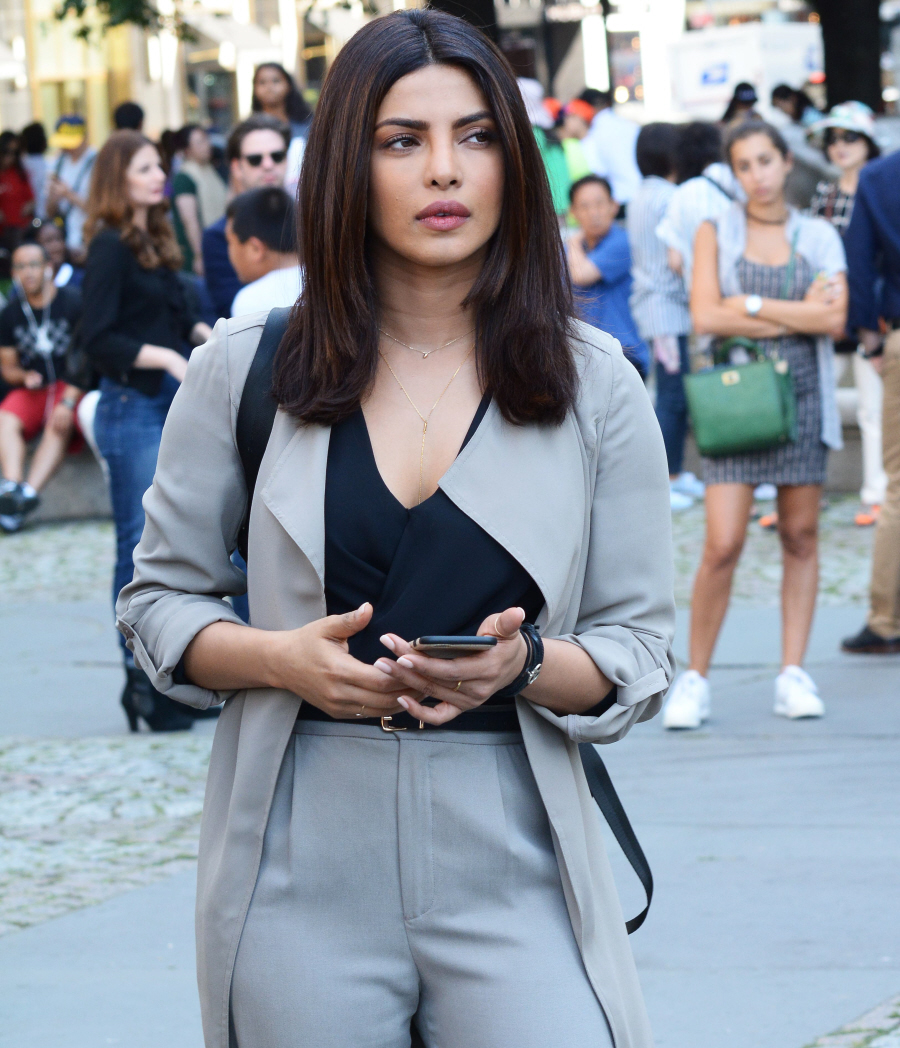 Photos courtesy of WENN.