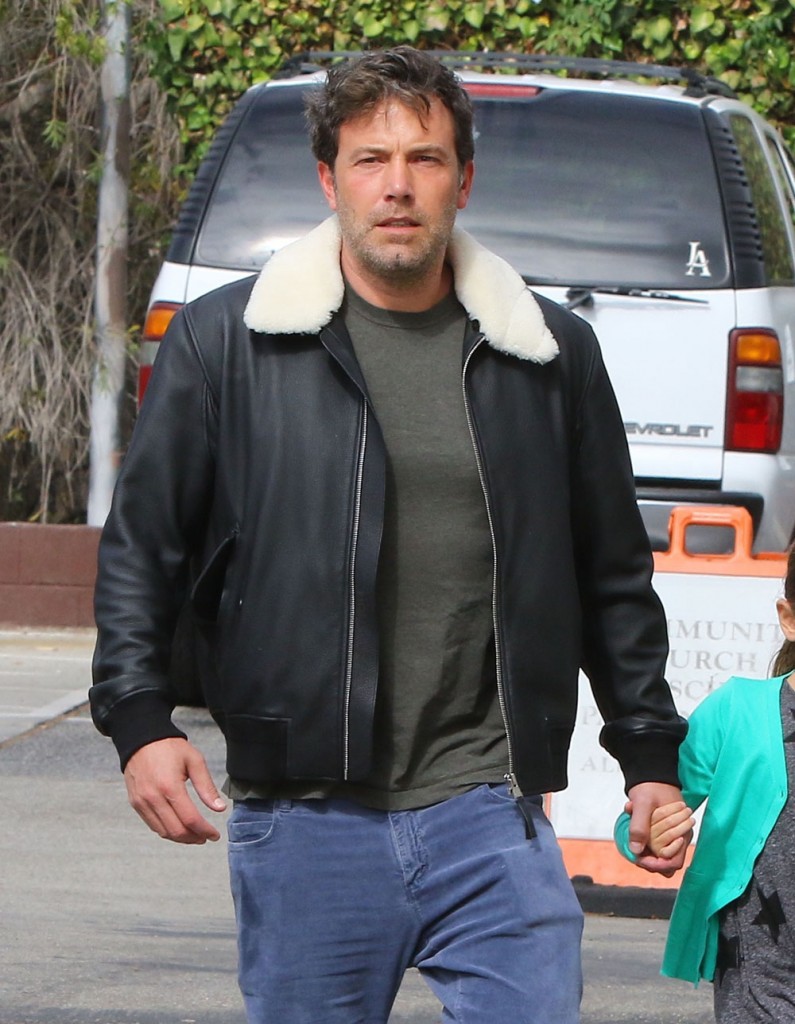 Star claims that Jennifer Garner caught her estranged husband, Ben Affleck, texting with his ex girlfriend, Jennifer Lopez. This story could be more Star fan fiction, but it sounds likely enough to me. Lopez has made it clear that she thinks Ben is goofy, but she also just got out of relationship with Casper Smart and look at that guy. Plus she showed up on stage at her ex husband, Marc Anthony's, recent concert. I wouldn't put this past her. Affleck has admitted that he still emails with Lopez, although he's also blamed her multiple times for her career downturn, as have his friends. So would they start texting each other again now that Lopez is single? I think it's possible.
"Ben's been back in touch with his ex-fiancee, Jennifer Lopez," the source tells Star. "Jen couldn't believe that Ben would contact J.Lo – it really sent her into a tailspin."

"They were having a blast [on Ben's birthday in Montana, but Ben kept slipping away to check his phone - and Jen eventually began to wonder who it was he felt compelled to contact so often."

What she ultimately saw when she finally found a moment to check his phone shocked and horrified her. According to the source, Ben had been having a text-fest with J.Lo, 47, who recently split from her longtime boyfriend, backup dancer Casper Smart, 29….

Though the texts were innocent, with Ben lending support to J.Lo through her romantic problems, the source claims [sic]. Yet Jen couldn't help but feel betrayed. "Everyone thought she and Ben were on the road to reconciliation. But his reaching out to J.Lo made her question what's really going through Ben's mind, not to mention his heart."
[From Star Magazine, print edition]
That source sure speaks in flowery language. GossipCop has a denial from "a reliable source close to the situation" who says there is "no truth" to this report and that "Affleck and Garner are still separated and not on the verge of reconciling their marriage, despite still being on good terms and successful co-parents." Yes that sounds like the typical quote from a Garner-Affleck source. Even if Affleck and Lopez are texting again, and that's doubtful, they would probably get bored with each other soon enough. Affleck likes young starry-eyed women who hang on his every slurred word, and Lopez probably seeks a similar dynamic in her relationships. They're not looking to rekindle whatever they had.
Now that this story is out, watch for another press update on the state of Ben and Jen's conscious uncoupling.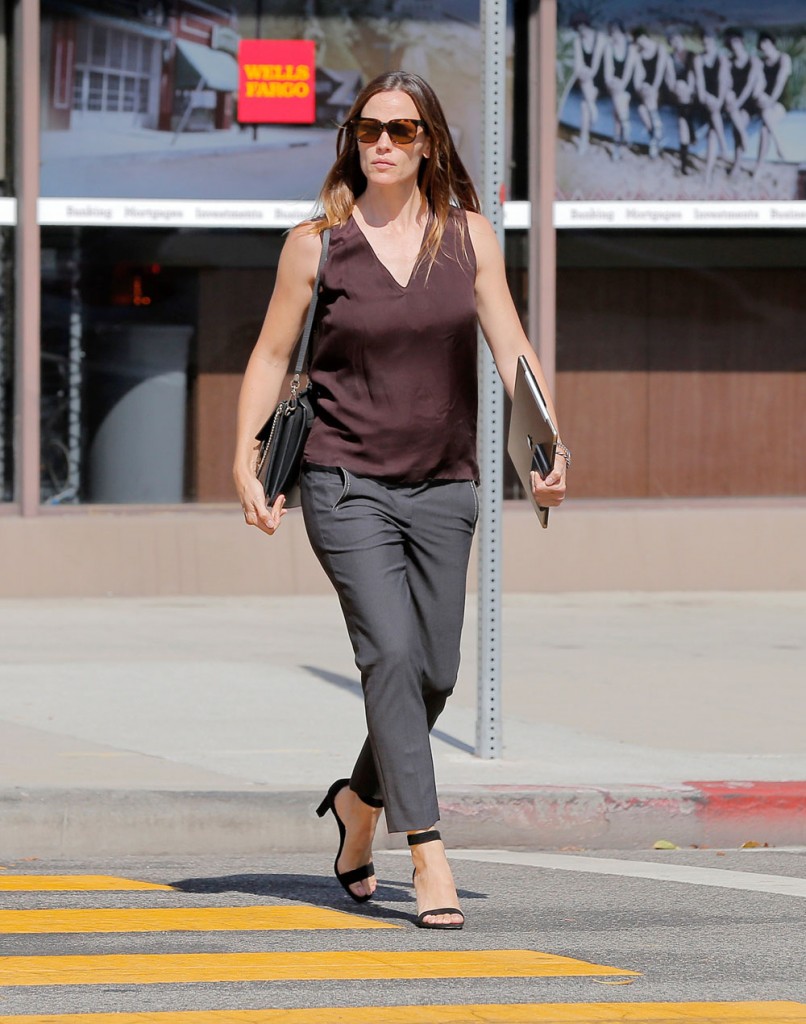 Ben Affleck is shown out with his kids on 9-4. Jennifer Garner is shown out yesterday, 9-8, in both casual and workout gear, and at the Telluride Film Festival on 9-4. She's wearing heels! Credit: WENN, Getty and FameFlynet