Real Housewife of Atlanta alum Kim Zolciak, 38, and her 19-year-old daughter, Brielle, brought some "Leather Tuscadero realness" to the Big Apple on Monday in coordinating leather outfits. The pair attended the premiere of the new Oxygen show about transgender models, Strut (executive produced by Whoopi Goldberg), and the Sherri Hill fashion show as part of New York Fashion Week.
Can we talk about these outfits for a minute? First off, no one should ever wear a capri length, black leather jumpsuit. Ever. And white pumps? After Labor Day? For shame, Kim. Also, don't Brielle's boobs look desperate to escape from that painful, bondage-inspired top? I know she's 19, but I feel an urgent need to give her a sweater or something to cover her chest. It just seems slightly inappropriate to me. I was just watching season one of RuPaul's Drag Race All-Stars, where the contestants were teamed up. If Ru and company saw these two head down the runway together, I'm sure they'd be told to sashay away. These outfits are terrible.
Of course, the social media addicted mother and daughter team shared pictures and videos of their big day on Snapchat and Instagram.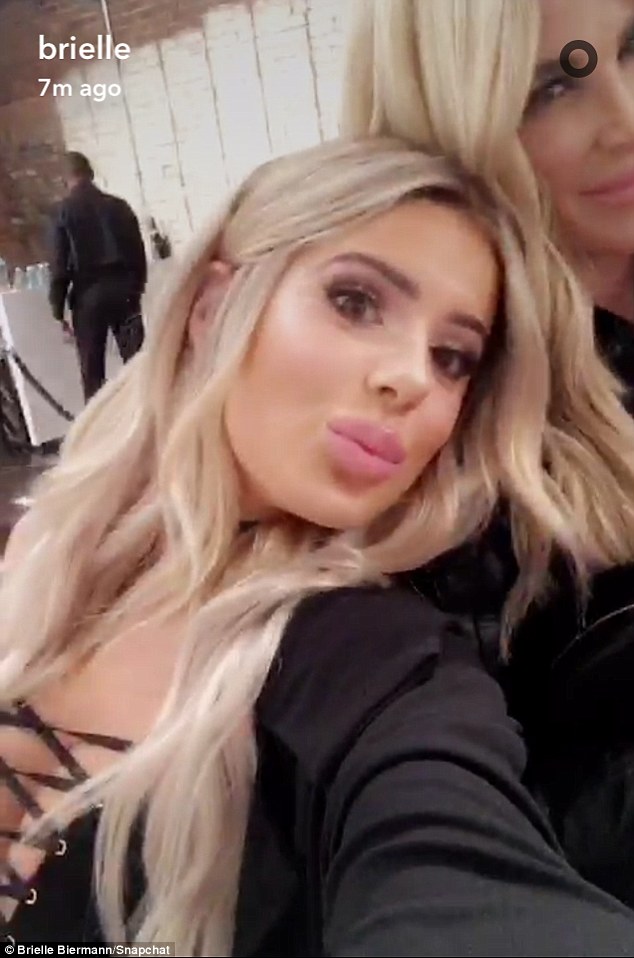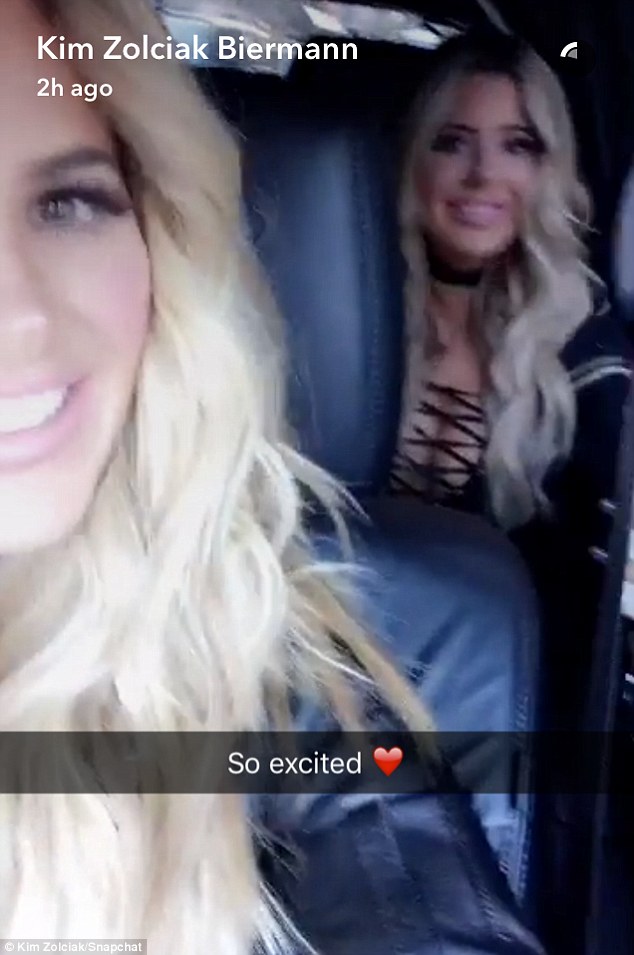 I guess this is a case of "like mother, like daughter." They do share the same passion for cosmetic enhancements. And when I say "cosmetic enhancements," I just mean lip fillers, especially after Brielle recently went on a Snapchat rant against those who accused her of going under the knife.
Surgery or no surgery, those outfits are (and I can't believe I'm saying this about Kim Zolciak) just too much. Maybe Kim's still distraught that hubby Kroy Biermann recently got cut by the Buffalo Bills. I wonder if she'll have to give back the 11-carat ring? I hope these two learned something about fashion from hanging around at NYFW.
Note by CB: Kim spoke to US about her husband Kroy Biermann's future in the NFL. She said that she wanted Kroy to be happy but that her younger daughter, Ariana, did not want to move schools. "It's my marriage and my family, and how do we balance it all? It will be interesting to see where Kroy ends up and what we do to balance it."
Photo credit: Getty Images