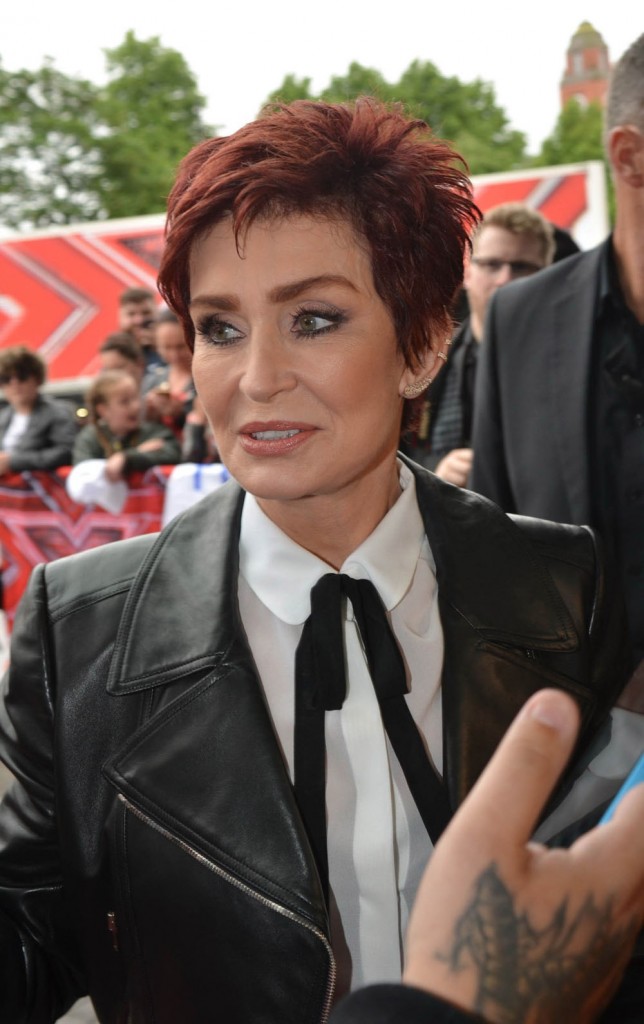 Sharon Osbourne recently revealed that she was hospitalized in the Spring of 2015 for severe depression. She described it like a breakdown and said that she couldn't eat, speak or think for around three days, during which she was receiving treatment at Cedars Sinai medical center. She took a month long emergency break from her position on The Talk at the time. Sharon said that she is sharing her story now to help others who may be going through similar struggles.
Sharon Osbourne is addressing her emergency leave of absence from The Talk last year.

"I had a complete and utter breakdown," Osbourne revealed on Monday about why she left the show for one month in May 2015.

"I woke up in Cedars-Sinai Hospital and for probably three days I knew nothing. I couldn't think, I couldn't talk, I could do nothing. My brain just shut down on me," admitted Osbourne, 63.

"I was doing too much of everything," she said. "My brain just totally fused and I just couldn't cope with anything. My family put me into a facility and in this facility, they diagnose you, there's therapists, psychiatrists and you do a lot of group therapy. And I found for me that the group therapy was the best thing that I could do because there were several people suffering with what I was suffering," Osbourne added.

She continued, "My head was like a whirlpool going round and round and round, and not one thought would stay in."

PEOPLE confirmed via Osbourne's rep at the time of the hospitalization that the TV talk show host took a one-month hiatus after she "collapsed from mental and physical fatigue." Her doctors reported that she suffered from "extreme exhaustion" and believed she returned to work too soon after being treated earlier in the year for pneumonia….

Over a year later, the host is back to hosting and her normal routine: "I feel now that I have got a good grip on the problem that I have and I'm in control, it doesn't control me. So I'm in control of the condition."
Whenever celebrities reveal that they have mental health issues it really does help raise awareness and reduce the stigma. I'm thinking of Demi Lovato and Kristen Bell, both of whom have been open about similar battles with mental health.
We know Sharon is back with Ozzy after he cheated on her and since she always takes him back I guess that's to be expected. When she was hospitalized it was well before the news came out that Ozzy had a long term girlfriend. Did she know about that and how did it affect her? In no way am I blaming Ozzy for Sharon's mental state, I'm just genuinely curious about the timing. She deserves a lot of credit for being open and honest about what she went through. It can't be an easy thing to admit.
Here's Sharon discussing this on The Talk.

Look at Sharon carrying around her little dog and phone in one hand and a coffee in another!