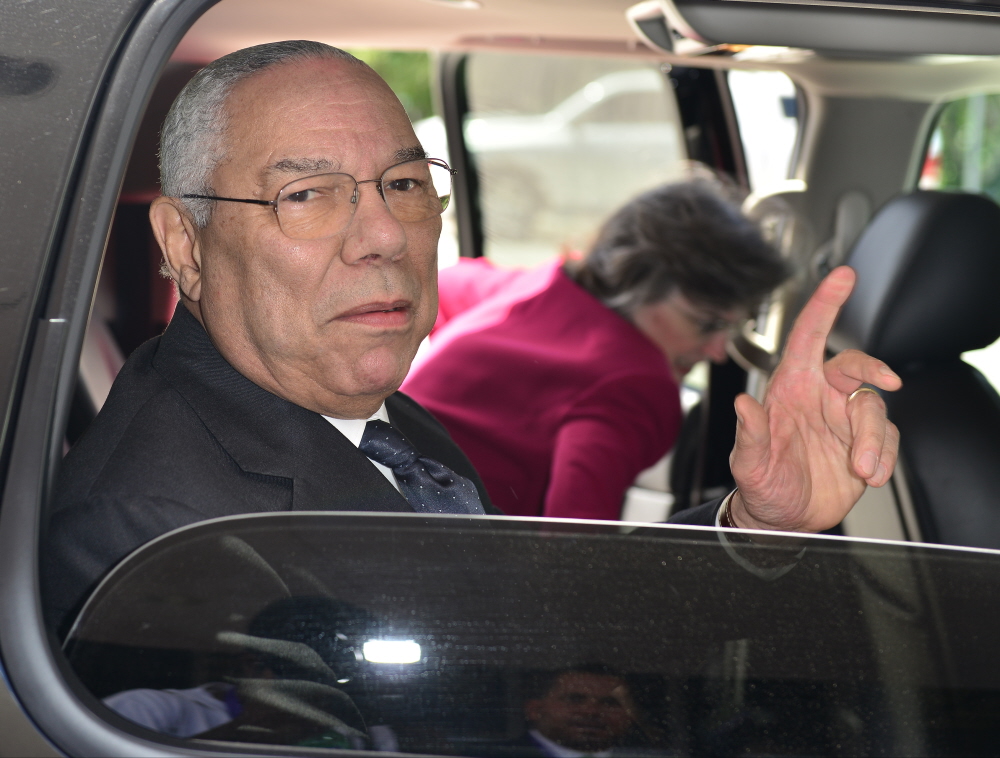 Throughout the day on Wednesday, Colin Powell was trending on Twitter. Powell was the victim of another (alleged) Russian hack of influential politicos. It seems like Powell's email was targeted, and his emails were distributed on DCLeaks.com, a hacker site which has some (tenuous?) ties to Russian intelligence. Throughout Wednesday, I kept reading excerpts from Powell's emails and laughing my ass off, but it took NY Mag to put it in context for me: Colin Powell isn't just one of the most influential diplomatic minds in America, he's also your BFF, the delicious bitch who loves to gossip about the rich, powerful and well-connected. What's particularly amazing is how Powell seemingly sits around, emailing off-the-record thoughts to friends, journalists, former colleagues and more. Like, this is his retirement: he email-gossips. It's amazing. Here are some precious gossip-gems from Powell's leaked emails:
On Donald Trump & the Birthers: "Yup, the whole birther movement was racist. That's what the 99% believe. When Trump couldn't keep that up he said he also wanted to see if the certificate noted that he was a Muslim…As I have said before, 'What if he was?' Muslims are born as Americans everyday."

General thoughts on Trump: A "a national disgrace and an international pariah… If Donald were to somehow win, by the end of the first week in office he'd be saying 'What the hell did I get myself into?'"

Trump as the business: "He appeals to the worst angels of the GOP nature and poor white folks. Just finished a book by a guy named Llosa about loss of culture. It was reviewed in the WSJ last week. Culture is going and with it the ties that bind. An increasing theme in my speeches –– celebrification of our society. Fox got the highest rating ever after the debate so Ailes makes friends with Trump and sends Megyn Kelly off to get over her period. Hey, noting (sic) personal, just business."

On the Cheney family: "[The Cheneys] are idiots and spent force peddling a book that ain't going nowhere."

Hillary's biggest flaw: "Everything HRC touches she kind of screws up with hubris."

His assessment of Hillary: "I would rather not have to vote for her, although she is a friend I respect. A 70-year person with a long track record, unbridled ambition, greedy, not transformational, with a husband still d—ing bimbos at home (according to the NYP)."

Racism in the GOP: "Or as I said before the 2012 election, 'There is a level of intolerance in parts of the Republican Party.'"

An email to Fareed Zakaria about not wanting to speak on Trump: "You guys are playing his game, you are his oxygen. He outraged us again today with his comments on Paris no-go for police districts. I will watch and pick the timing, not respond to the latest outrage."

On giving Trump any additional attention: "To go on and call him an idiot just emboldens him."
[From Politico, Buzzfeed & NY Mag]
See? Powell loves to gossip. He's That Friend – you want to go have a drink with him and catch up on gossip about all of the people you have in common and he delivers all of the juicy stuff, but you know in your heart of hearts that he's gossiping about you to other people. He's sort of the Regina George of the Bush Administration.
Surprisingly (to me), there's a lot of love and respect between Condoleeza Rice and Powell, and some of the most nuanced emails are their exchanges. Rice and Powell discuss the aftermath of Benghazi, and they both seem to agree that the intelligence community likely hung the Obama White House out to dry with shoddy early-intelligence work, and both agree that the GOP-led investigations into Benghazi are "witch hunts." Rice and Powell also reminisce about the terrible people they worked with in the Bush administration, and they both seem to absolutely loathe Don Rumsfeld, Paul Wolfowitz and even Dick Cheney. You can read more here and here.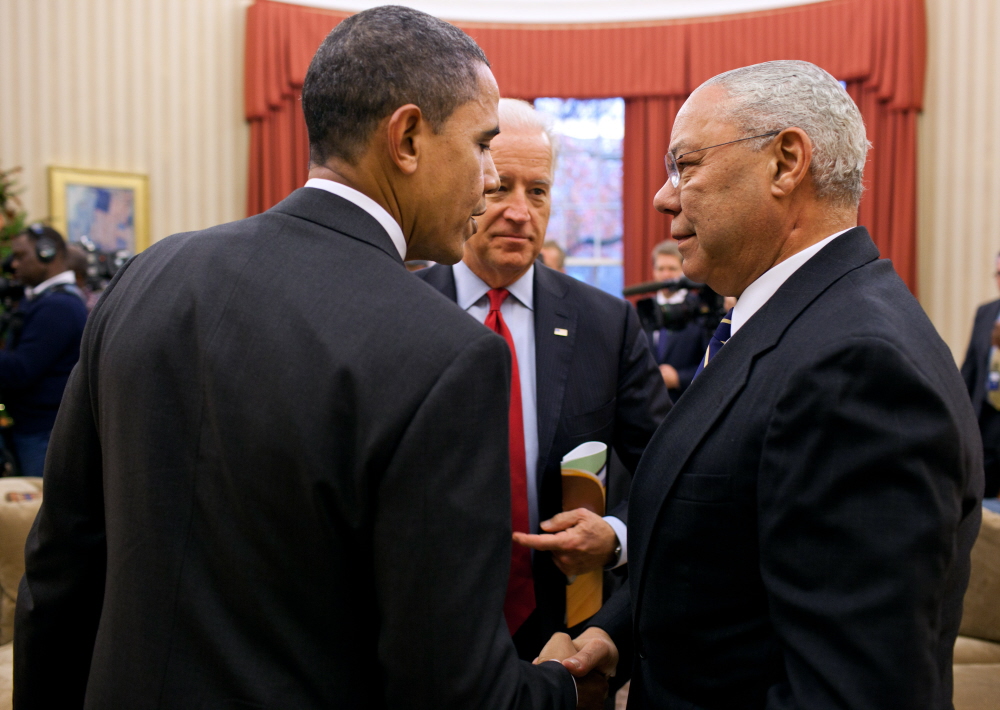 Photos courtesy of WENN.