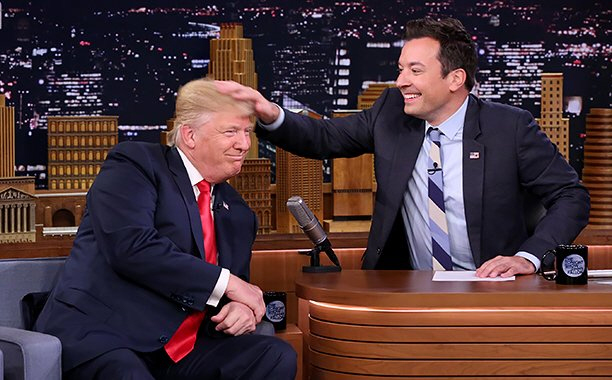 I have no idea where to start with Donald Trump. That's how I've been starting so many Trump posts these days, I know, but it's always true. The way he quickly cycles through controversies, flubs, mistakes, lies and horrendous scandals is mind-boggling. Just in the past 24 hours, Donald Trump has once again refused to acknowledge that President Barack Obama was born in the United States. Eric and Donald Trump Jr. have lied their faces off about their father's taxes and invoked the Holocaust in a particularly tortured metaphor. And now the Trump Farce has taken over late-night TV. Last night, Trump appeared on The Tonight Show with Jimmy Fallon. It's a smart choice for political candidates because Fallon is not any kind of heavy-hitter, nor is he a good interviewer. And now people are like "Did Jimmy Fallon just humanize a terrible fascist bigot?" The answer is yes. Jimmy Fallon would have made Adolf Hitler play charades.
So, here are the clips from the Tonight Show. This video features softball questions about why someone would want to be president.
Here's Jimmy messing up Trump's hair:
Trump on how he "doesn't know" Vladimir Putin. He says "I know nothing about" Putin. They also talk debates. He also defends Matt Lauer's sh-tty performance at that presidential forum a week ago.
Talking about his health and how he hasn't gotten sick at all during the campaign and he eats a lot of fast food.
I just… ugh. I can see why Trump agreed to this, of course. He knew that Fallon would softball him throughout the interview. But here's the real question: why did NBC and the Tonight Show producers think this was okay? It's not okay.
Also: this has sort of been lost in the craziness this week, but Melania Trump's lawyers finally "explained" her immigration status back in the '90s. Only they really didn't explain anything at all. It's really complicated, but you can read some great reporting here at Mother Jones.
In his defense, Jimmy Fallon just pulled in a 35 share among white supremacists 18-49.

— Ken Jennings (@KenJennings) September 16, 2016
People will criticise Jimmy Fallon for giving Trump an easy time, but Fallon will be the only late night host to survive Trump Purge Night.

— Chris Hewitt (@ChrisHewitt) September 16, 2016
Jimmy Fallon's brand is "Everything is Awesome!" which is great until "everything" turns out to include the rise of xenophobic fascism

— Arthur Chu (@arthur_affect) September 16, 2016
Awww Jimmy Fallon ruffled Trump's hair and then goofed around with him for ten minutes. What a funny, adorable response to fascism!

— Birdy (@palebirdy) September 16, 2016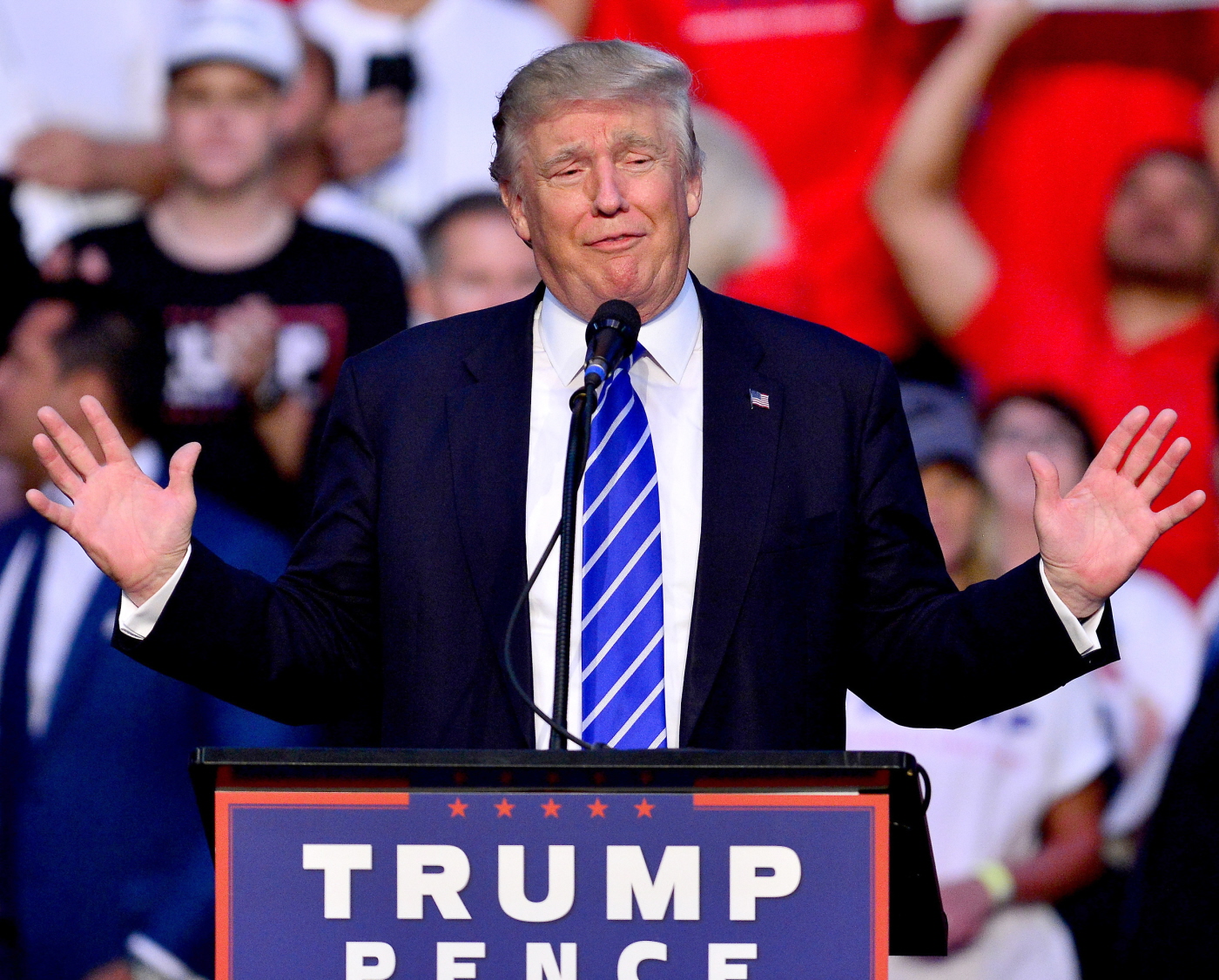 Photos courtesy of WENN.