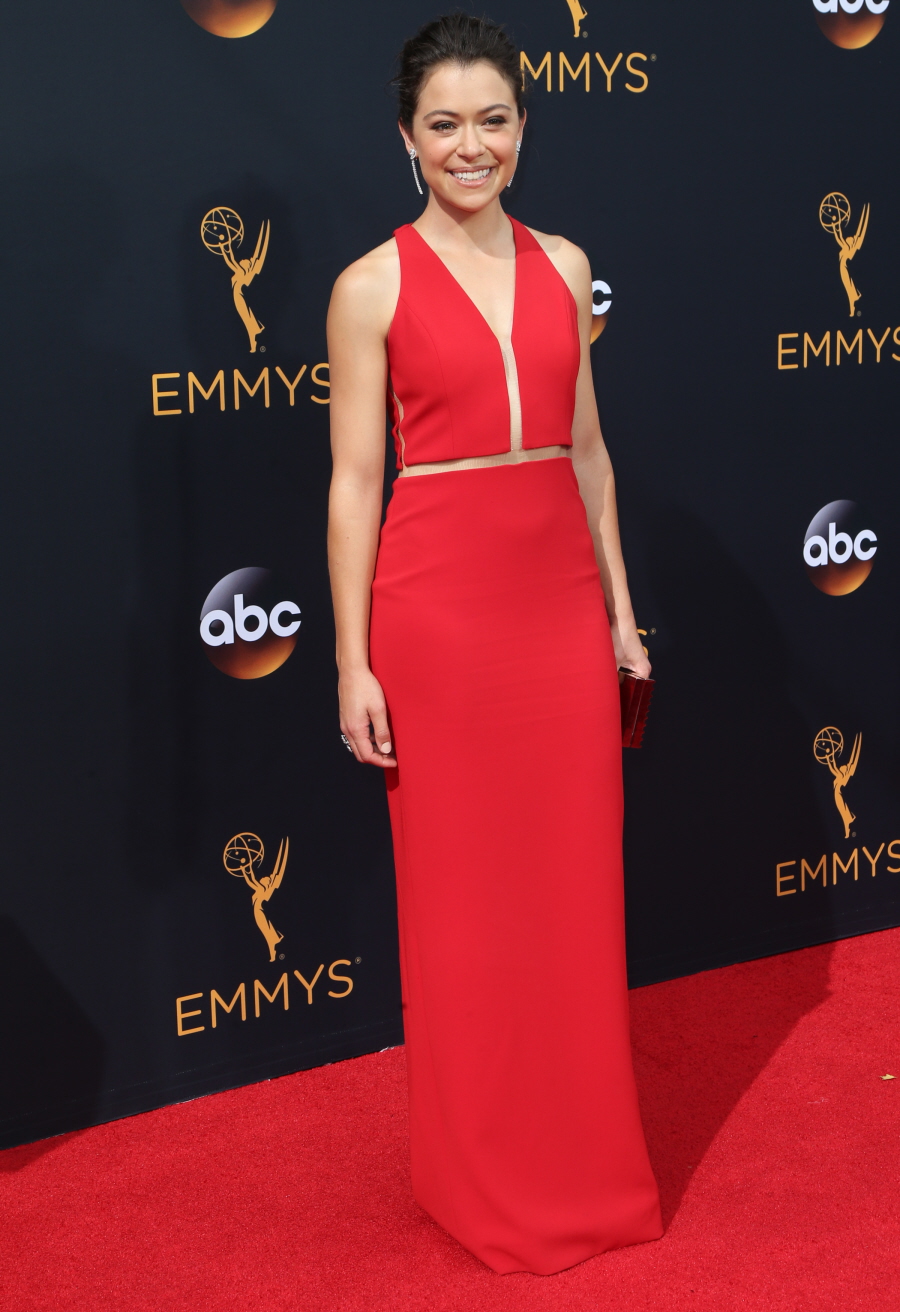 People are still freaking out on Twitter that Tatiana Maslany actually won the Emmy for Best Actress in a Drama. After so many years of simply being snubbed for a nomination, Tatiana got her second nomination this year and she WON! She wasn't expecting it either. I don't think she's used to this whole rigmarole anyway – she seemed incredibly uncomfortable on the red carpet, talking to Giuliana Rancic. Tatiana chose a relatively simple gown for this year's Emmys: this is Alexander Wang. I'm not sure what to say here? I don't have strong feelings for or against this gown. It's simple and pretty and she makes sheer paneling look elegant. I did get some major Daisy Ridley vibes from her too! Oh, and that's her boyfriend, Tom Cullen.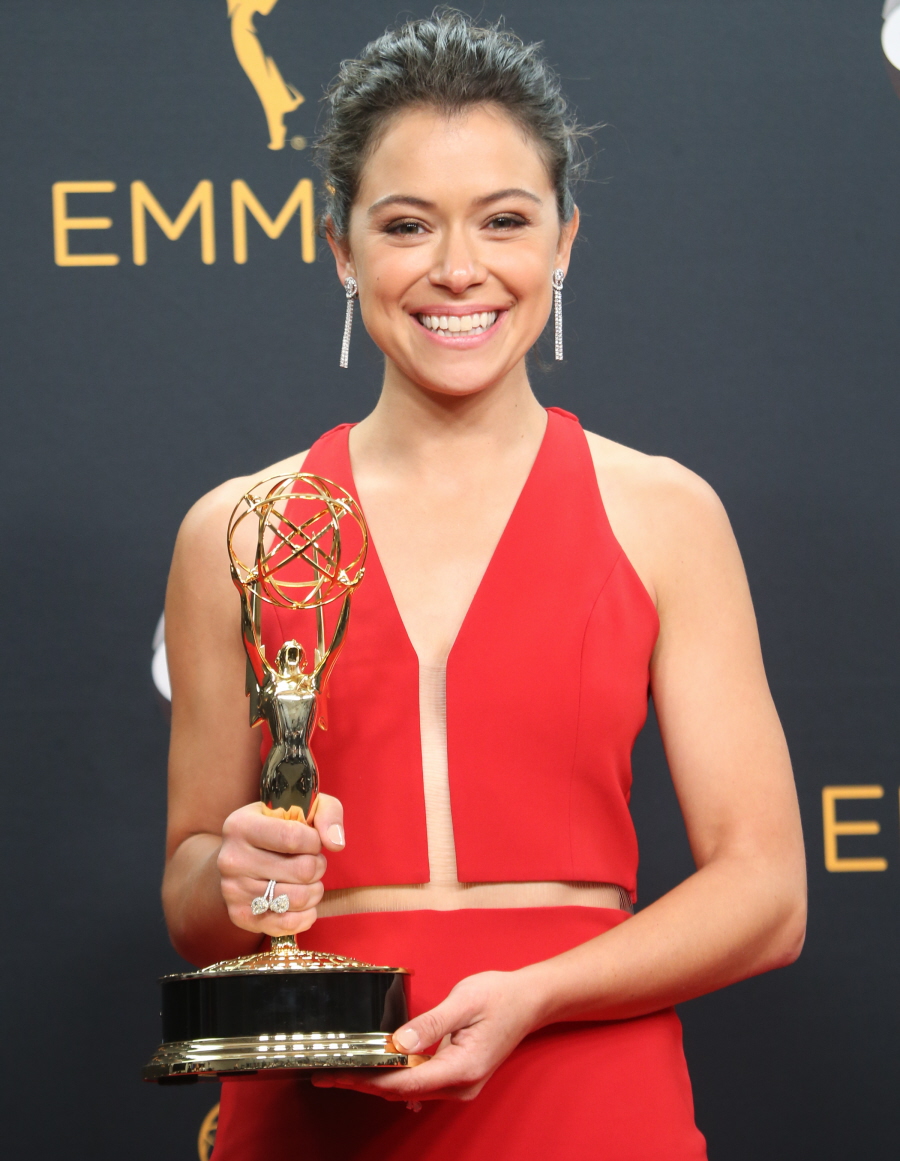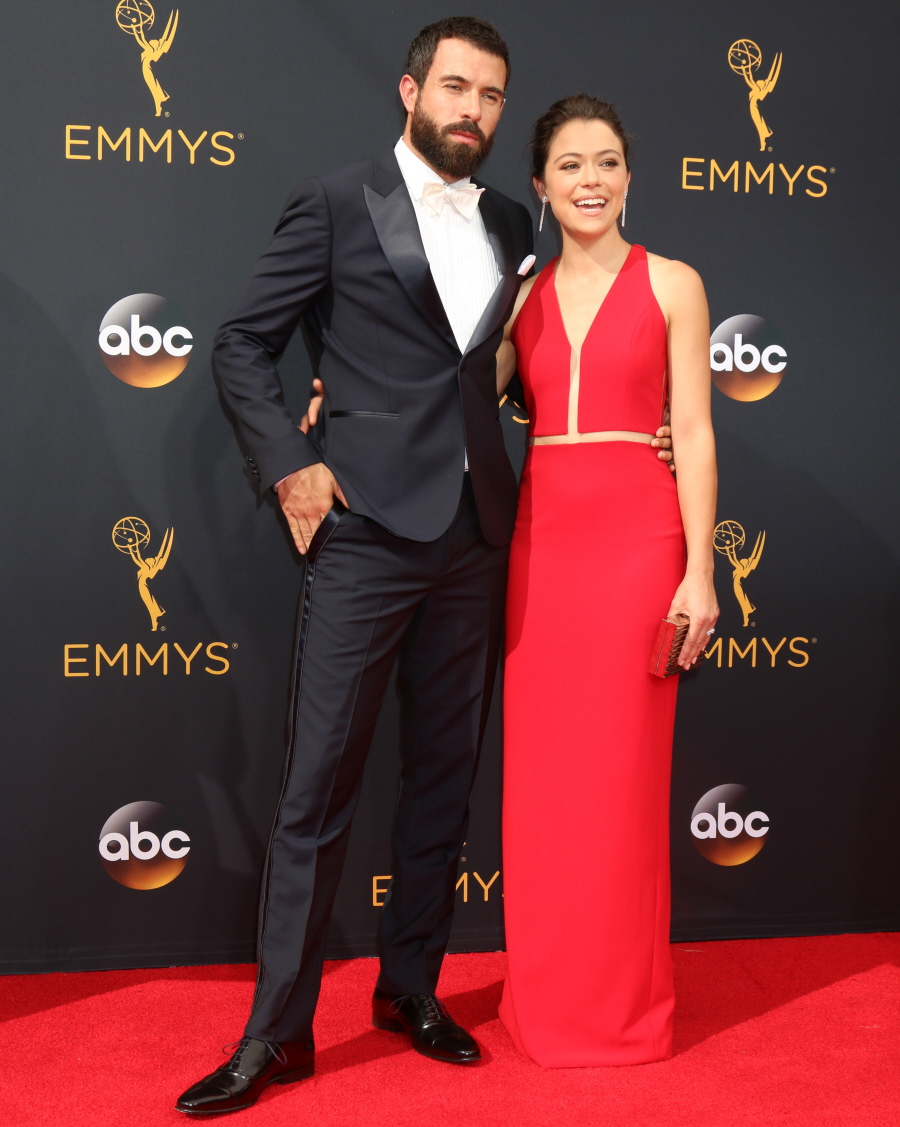 Michelle Dockery was there to shill her new show, and she gave the best "bitchface" of the carpet. Speaking as someone who watched every episode of Downton Abbey, I have to say: no one does haughty and aristocratic like Michelle. Her haughty game is so strong, I'm inclined to like her ruffled Oscar de la Renta gown just because I know she could cut me down with a few words. I could have devoted an entire post to Dockery's elegant bitchface. God, I love her so much!!!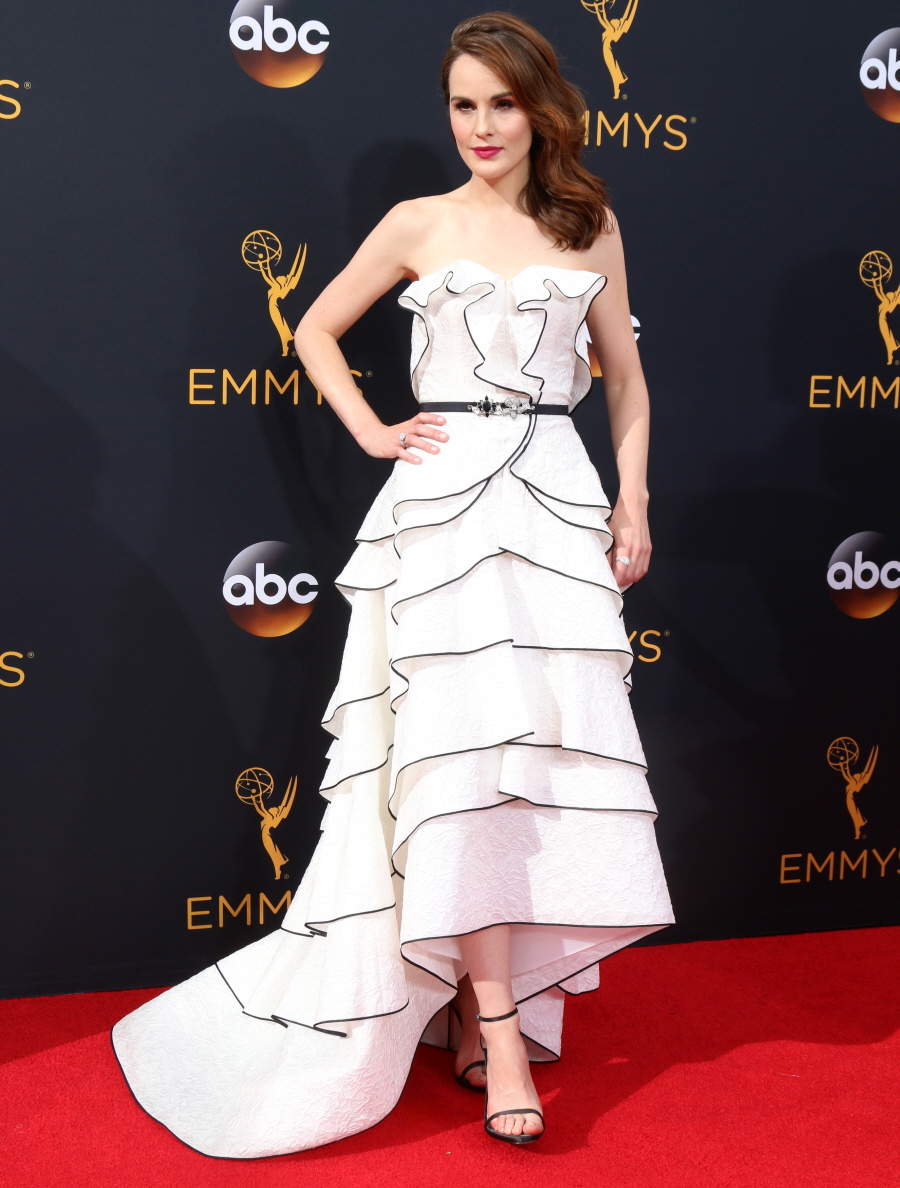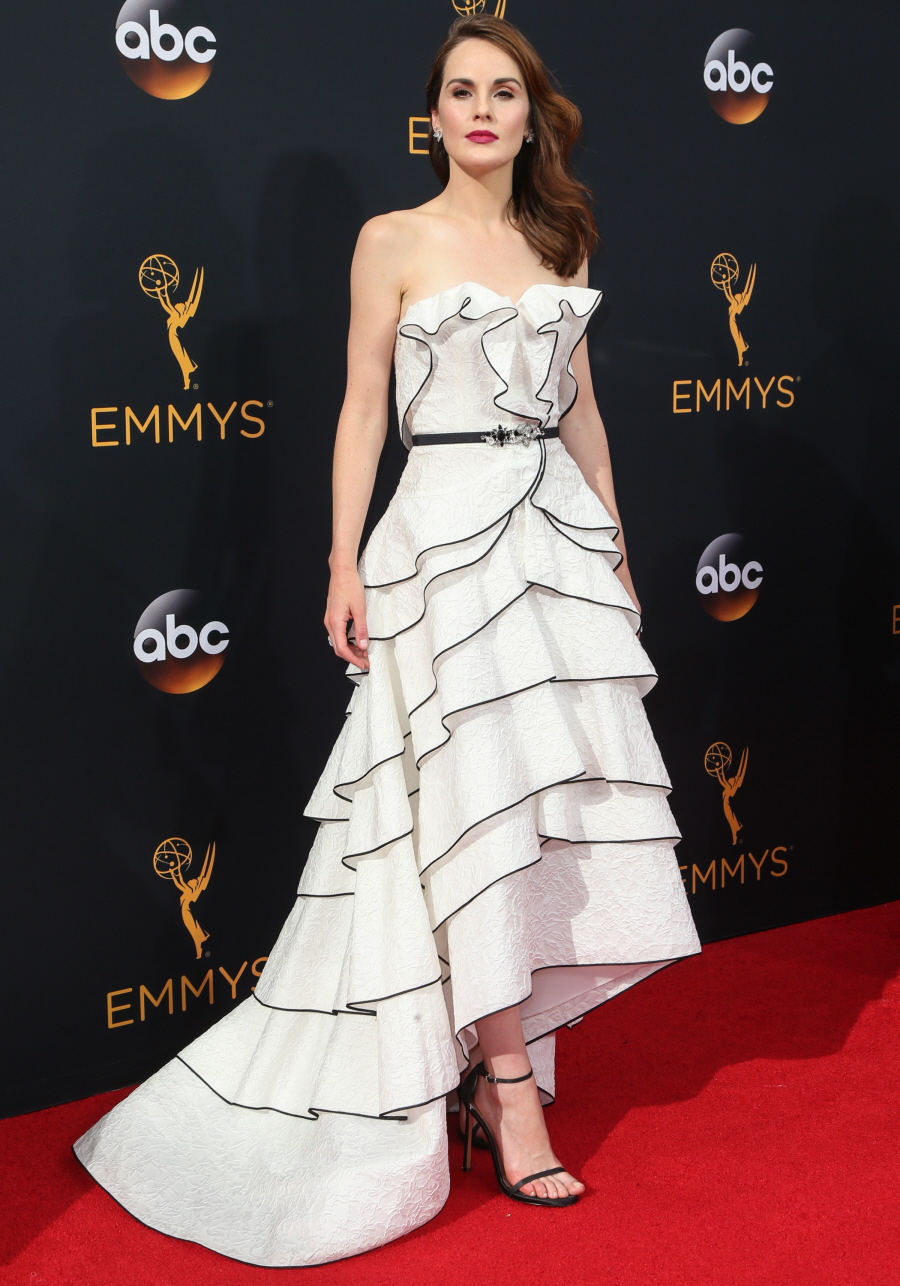 Laura Carmichael still dresses like Lady Edith! As in, she always dresses like an also-ran and it's not fair to her. This Delpozo gown is unique and I get what she wanted to do, but no. Just no.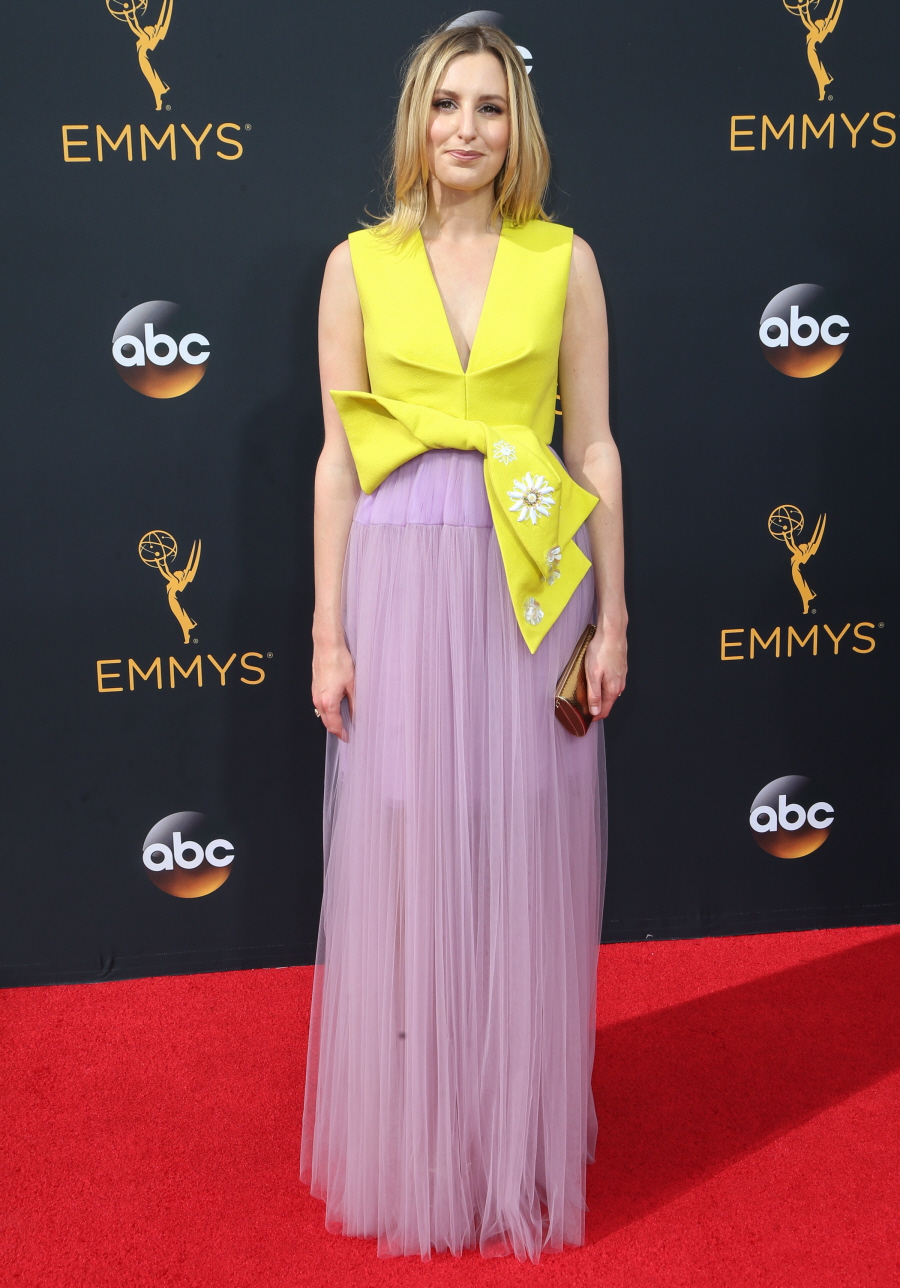 Joanne Froggatt in Stella McCartney. One of the most boring gowns of the night.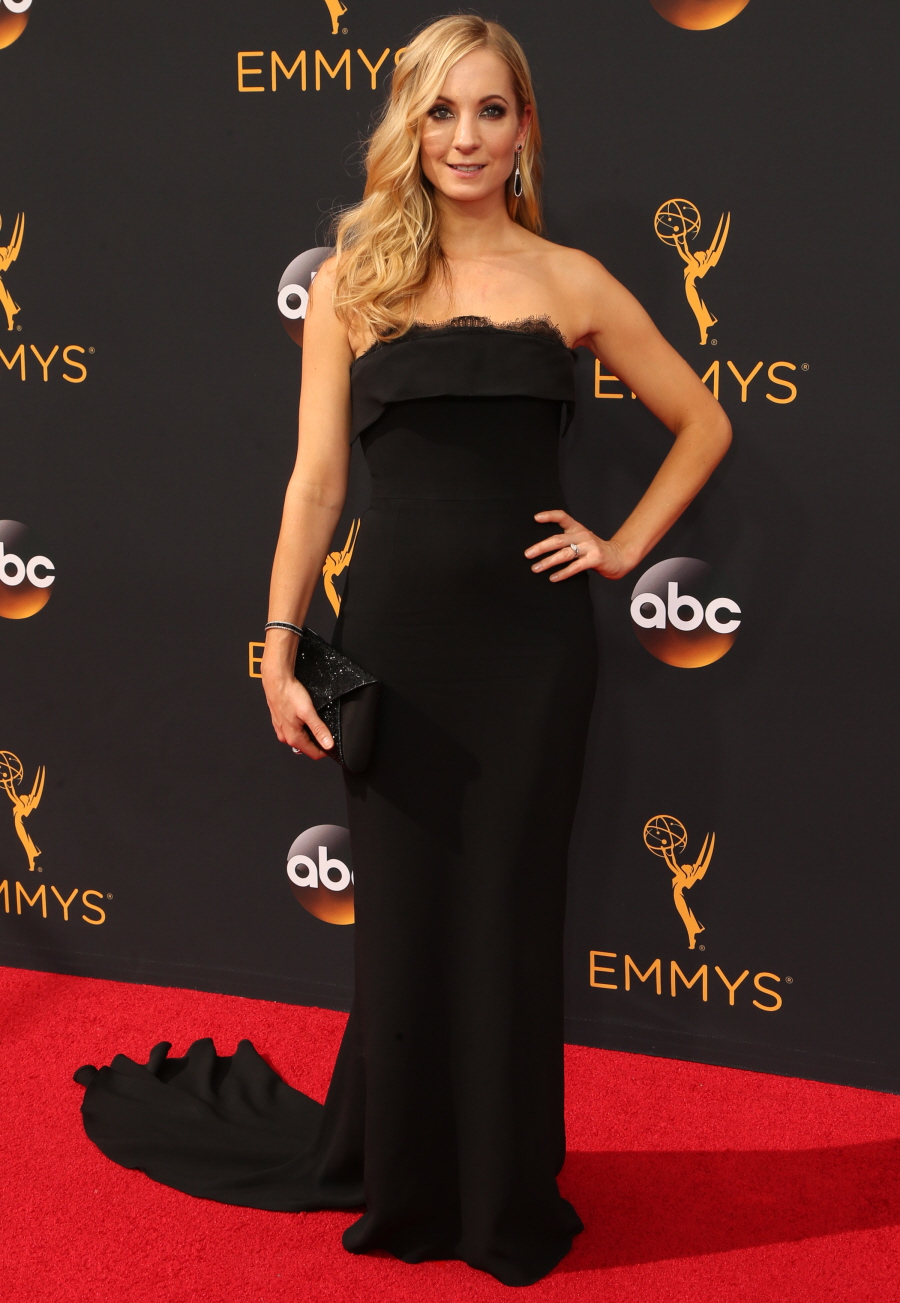 Photos courtesy of WENN.