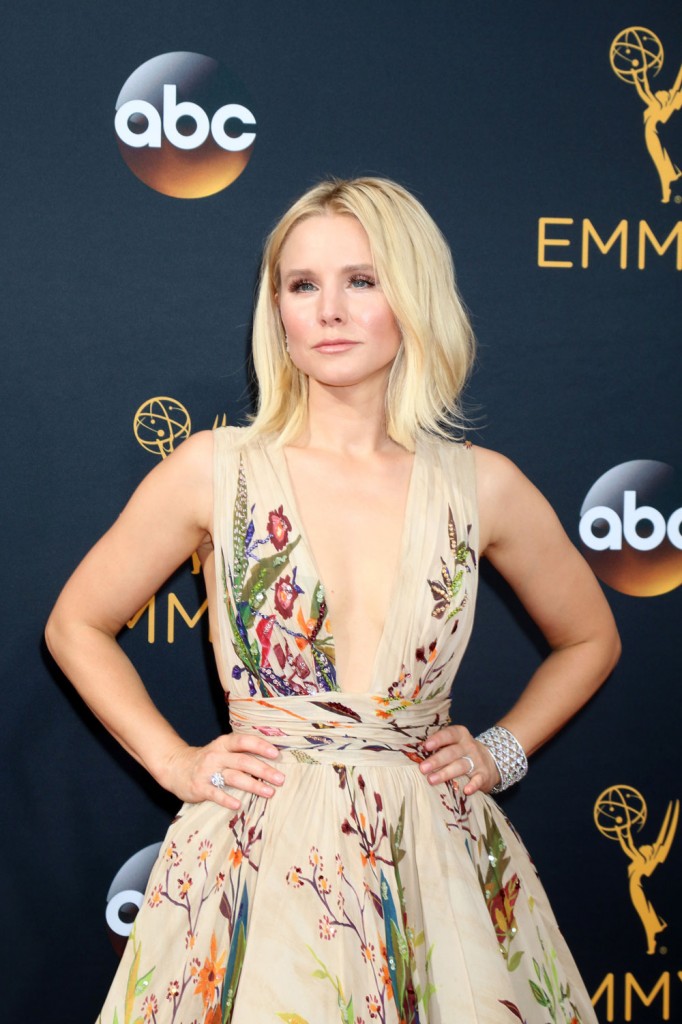 Kristen Bell was in an amazing, attention-getting dress at the Emmys last night. She had on this deep v-neck beige Zuhair Murad gown with a massive skirt and a floral print with subtle sequins. Bell is promoting her new show on NBC, The Good Place, and she wasn't in any of the nominated shows as House of Lies wasn't up for an Emmy this year. So she wore this to present. That would be my only complaint, and it's a minor one, that it's a showstopper of a gown for a presenter. Kristen told Giuliana Rancic that despite the fact that she had to lift up the gown to walk up the stairs it was very comfortable. I found myself admiring her styling too. I love her hair, her makeup is understated perfection and notice that her eyebrows are somewhat faint, which makes me wonder if the big bold eyebrow trend is on the wane.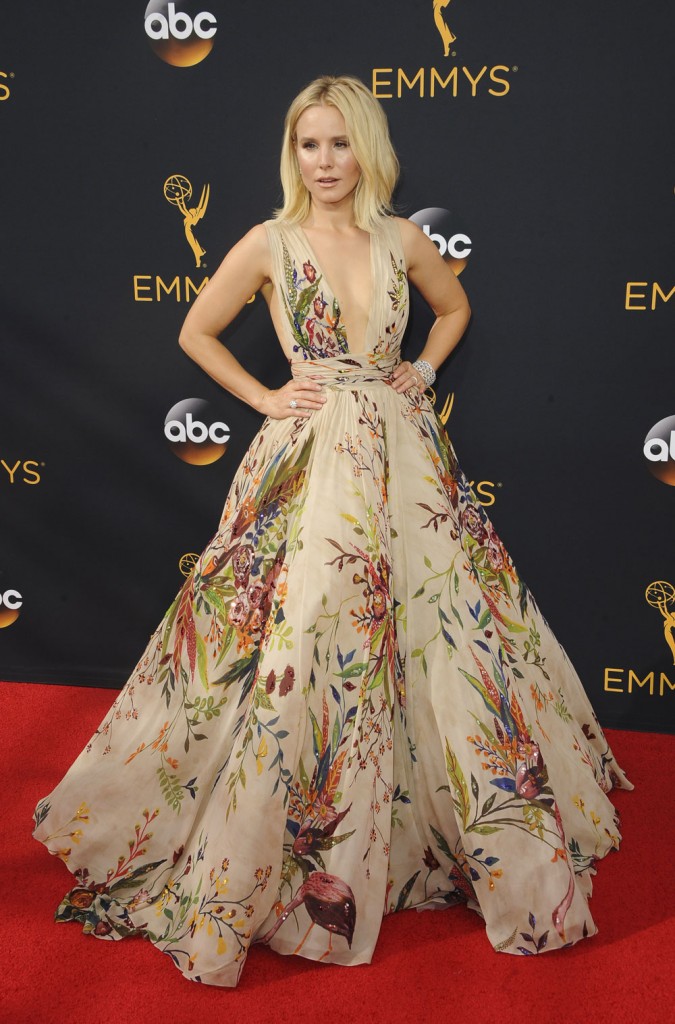 Kristen's Bad Moms costar, Kathryn Hahn, was in green velvet Wai Ming. It was so hot last night that she must have been uncomfortable. Also, I can't say that I've ever seen velvet paired with wispy metallic tulle like this, along the neckline. It's a unique combination that doesn't really work, in my opinion.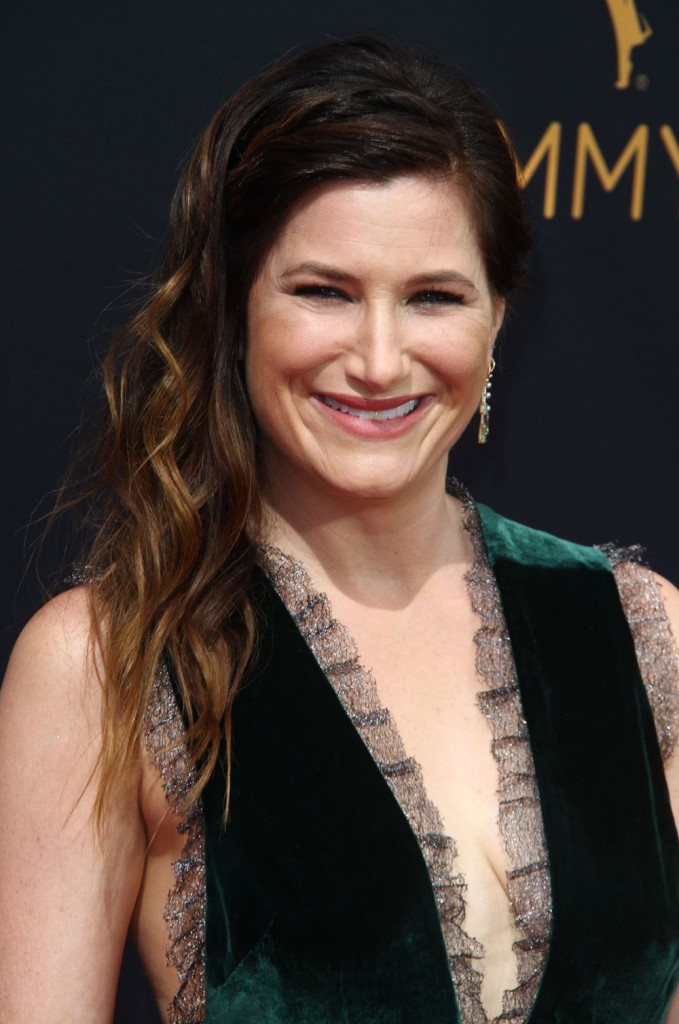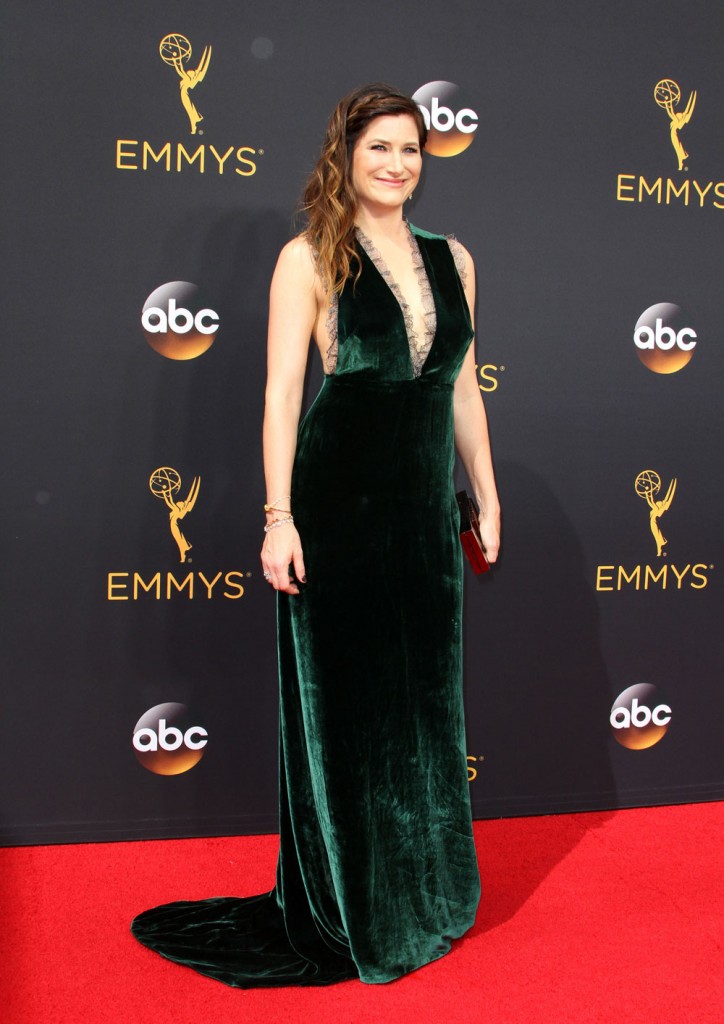 In brighter green here's Tina Fey looking glamorous in Oscar de la Renta. This is a gown we've seen on red carpets many times before but that bright green color makes it fresh. Tina and Amy Poehler won for guest actress in a comedy series, for Saturday Night Live. I like that they were nominated together.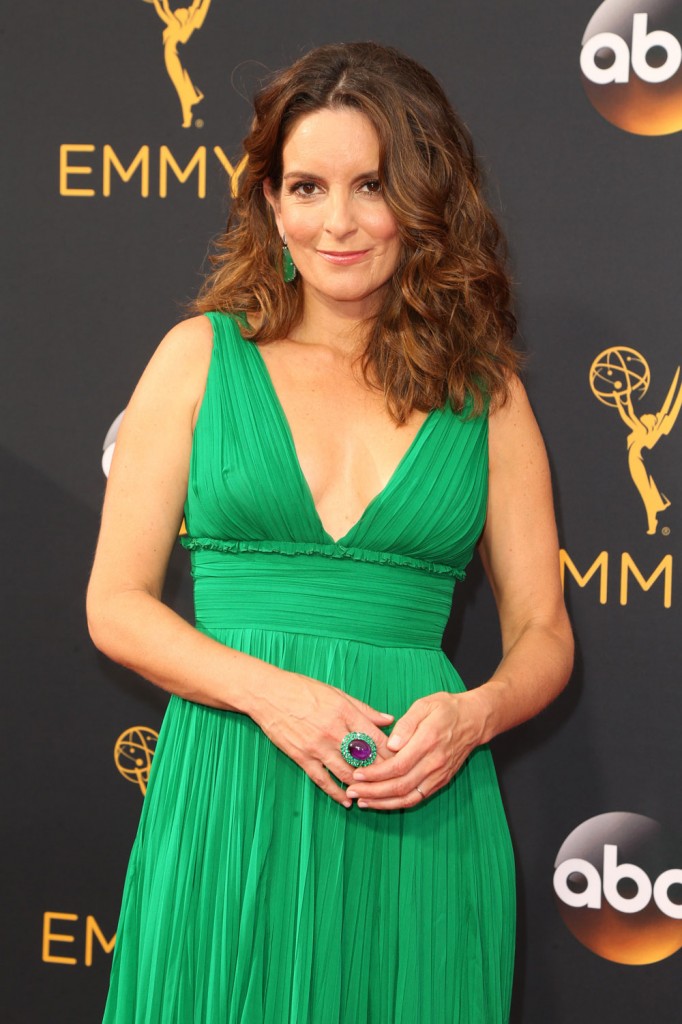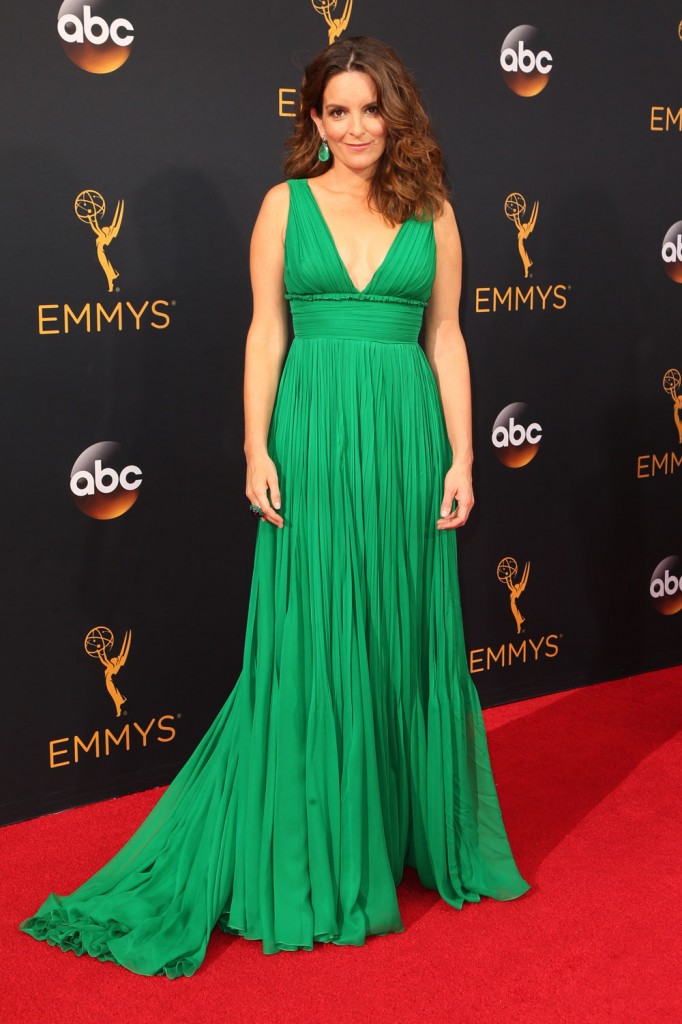 Here's Amy in in a beaded light green Pamella Roland gown which looks like a cape paired with a long skirt. This looks too heavy and matronly to me. I wonder how she coordinated with Amy Poehler. Did they both just agree to wear green?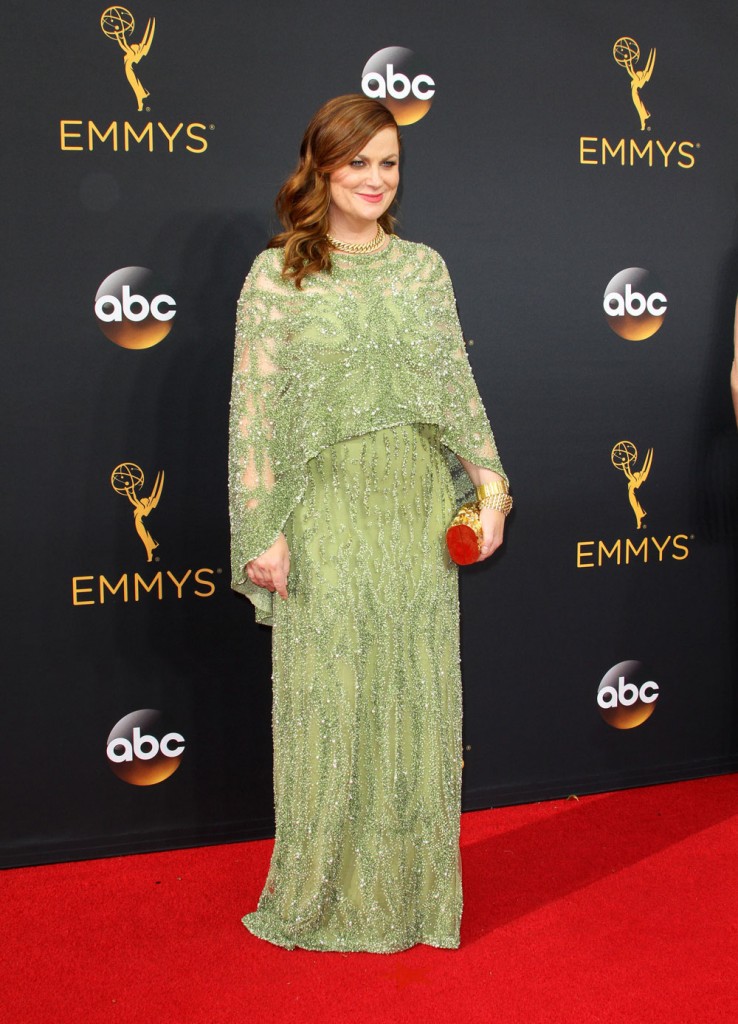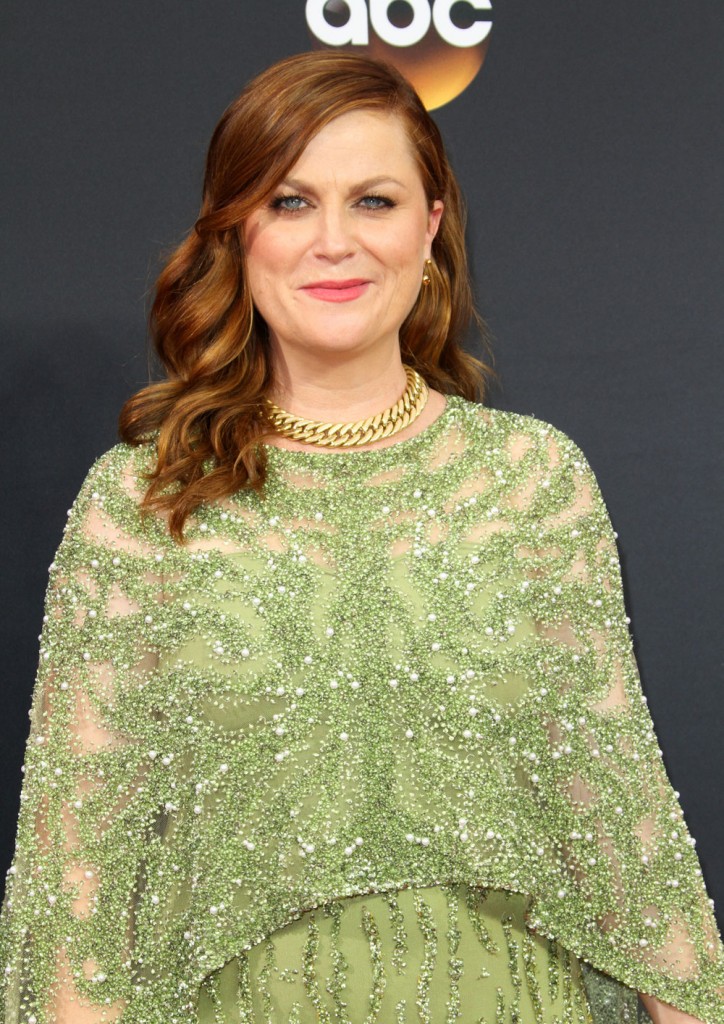 Amanda Peet was in Altazurra, in one of the few multi-color gowns last night which was not embroidered or patterned, and this was just bad. The fit is off, it looks cheap, and it's a hodgepodge. Remember the last Altazurra gown we covered? I'm side-eyeing that label. Also her styling is a no.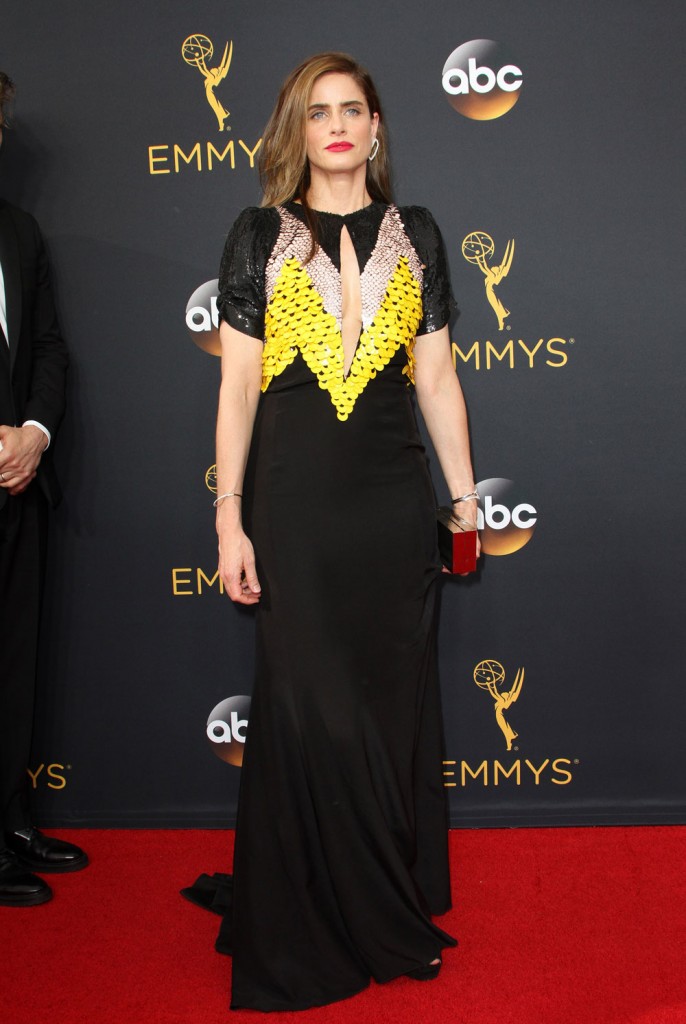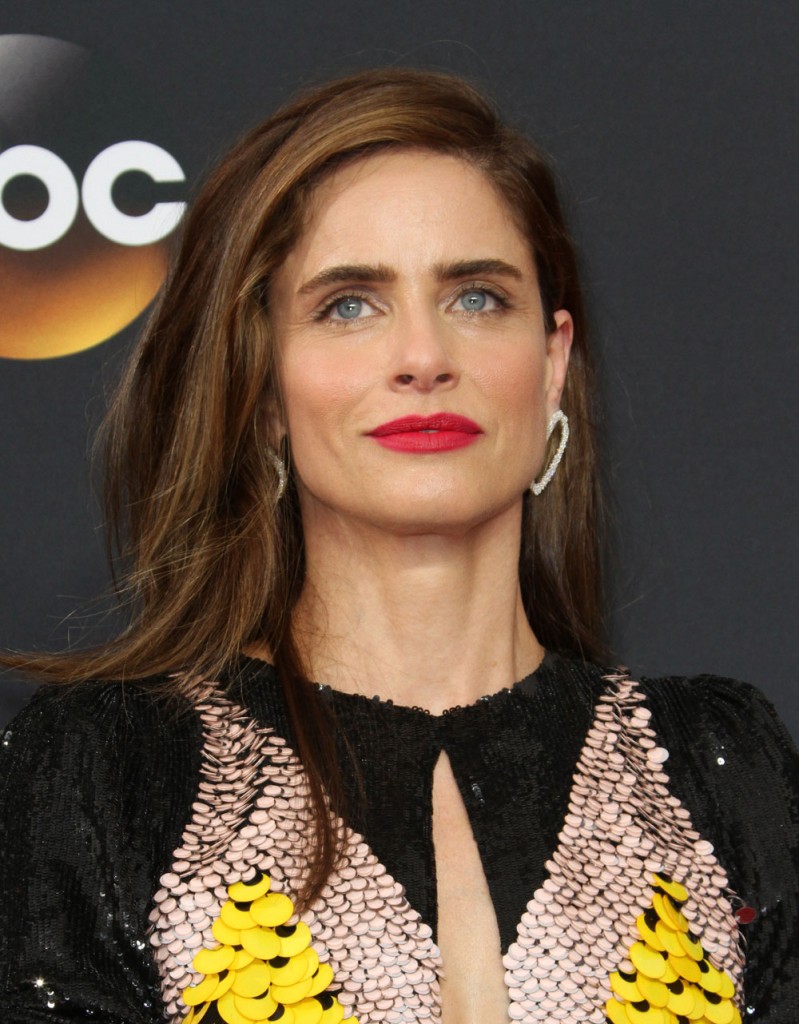 photos credit: WENN and Fame