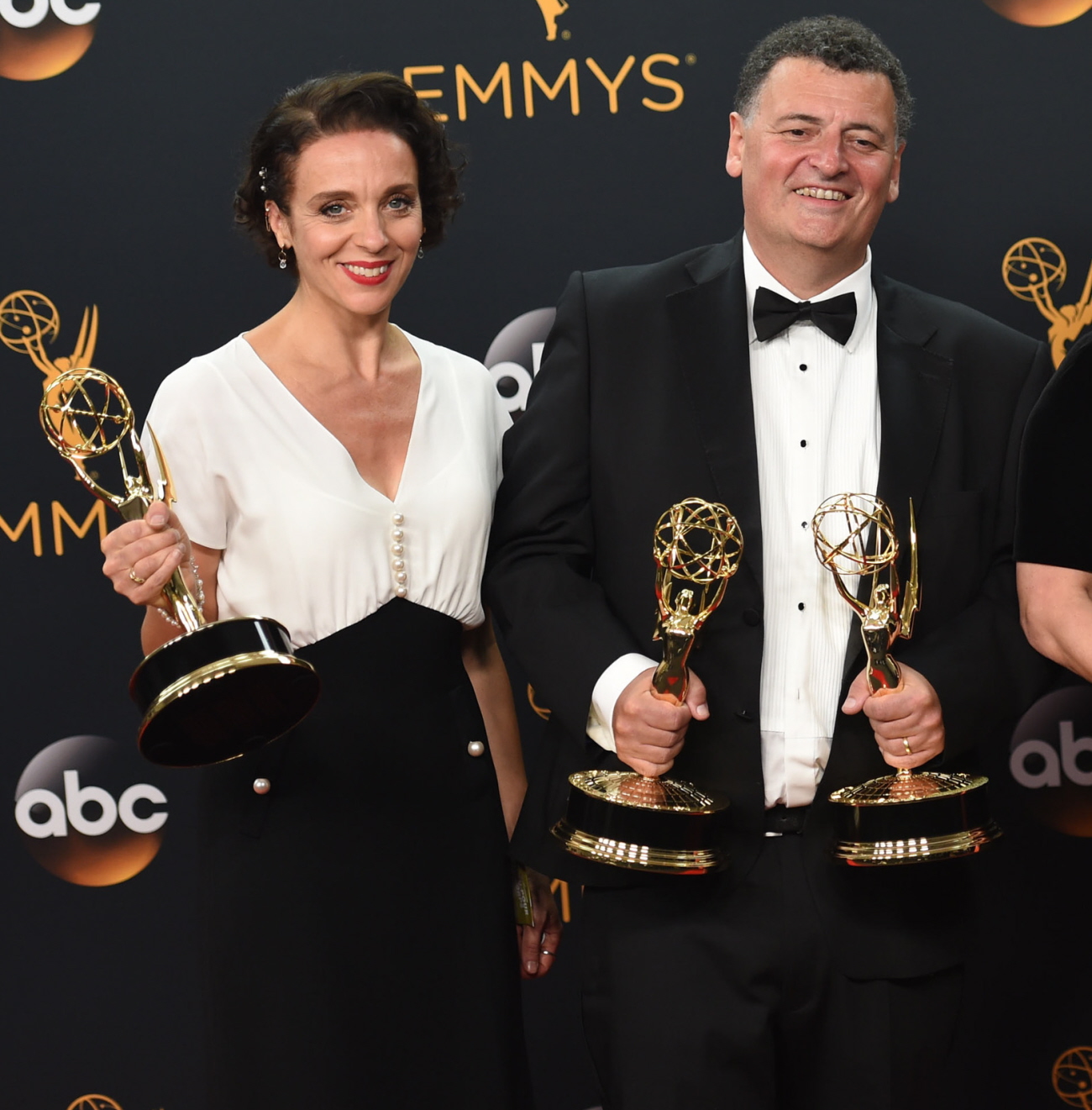 Even though literally no one from Team Sherlock campaigned for any Emmy nominations, nor for any awards, they still picked up a big prize: Best TV Movie, for the Sherlock Christmas special, The Abominable Bride. The Abominable Bride was a bad "special" for many reasons (Sherlock mansplaining women's suffrage, for one), and I was slightly surprised that it beat out All the Way and Confirmation. It was also up against Luther and A Very Murray Christmas. It definitely seemed like Confirmation and All the Way were more Emmy-friendly, but the Emmys do have a long history of loving posh British people, especially since they gave another f—king Emmy to Maggie Smith.
Where was I? Oh, so Sherlock won and the only actor who bothered to show up was Amanda Abbington, Martin Freeman's on-and-off-screen partner and a well-regarded actress in her own right. When a TV movie, miniseries or show wins a big Emmy, the entire contingent goes up to collect the award, which is why Amanda went on stage with Stephen Moffat and the other peeps. Apparently, Amanda left her purse behind as she went on stage, and then she didn't get back to her seat because the winners have to do press backstage for ten minutes or so. By the time she got back to her seat, her purse had been stolen! She made a series of tweets:
Thanks for the lovely tweets re; the Emmy's. So pleased we won! Cool, right?

However, we went up to collect the Emmy, did some press, came back to my seat and some bastard had nicked my purse from under my seat. Nice

Had my phone and driver's licence in it. So whoever took my purse, I hope some terrible Karmic sh-t happens to you. How crappy is that.

Thanks for all the kind words re: my handbag. Still no sign of it. And can't use find my iPhone as my wifi wasn't on. Onwards and upwards. X
[From Amanda Abbington's Twitter]
This would be something that happens to me – I have that kind of bad luck, where I'm the one person who ends up getting robbed at a fancy event. I've actually always wondered about this: how do we not hear of more celebrities being robbed at these fancy events? Does it happen infrequently? Or do most robbery victims just keep it quiet? You would think, hey, I'm at an industry event, I'm amongst peers, no one is going to grab my purse if I leave it unattended for 10 minutes. But you would be wrong. I also wonder what happens when a British citizen gets robbed in America. I would imagine she would go to the nearest British consulate and have to get some kind of emergency ID?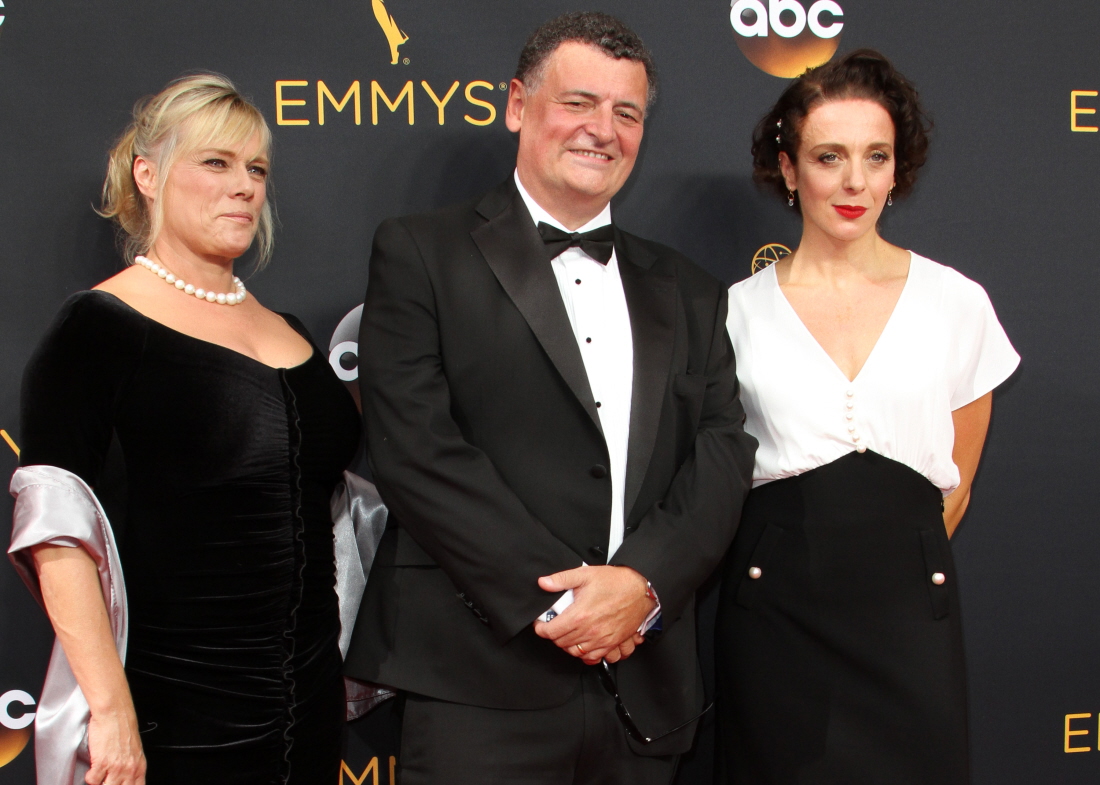 Photos courtesy of Fame/Flynet and WENN.