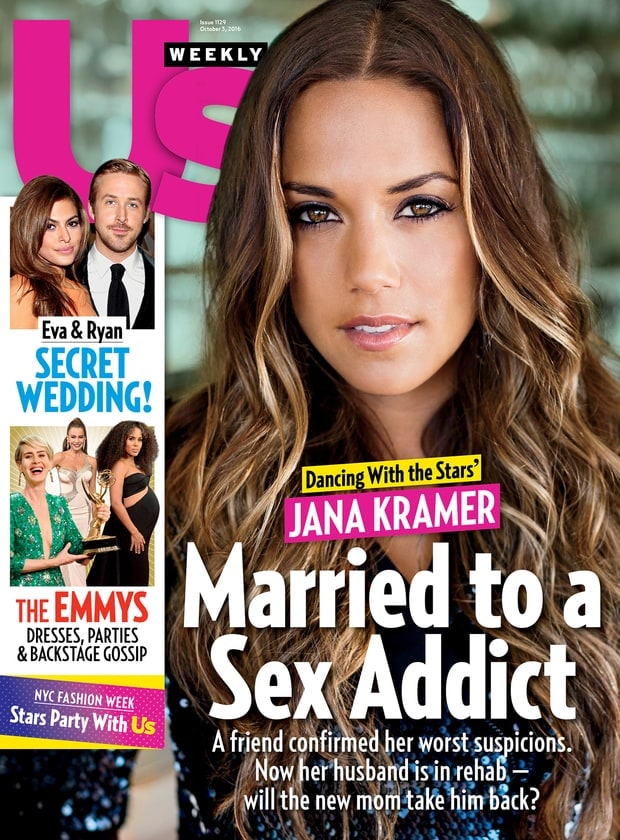 Jana Kramer is a country singer currently competing on Dancing With The Stars. Prior to now we've only talked about her once, when she was responding to mommy shamers who told her she should make her own baby food instead of buying the fancy organic kind in jars. Somehow she scored the cover of US magazine, probably as some kind of cross-promotional deal with DWTS, and also because she has a really compelling personal story. Jana's husband cheated on her multiple times with several different women. As I mentioned in our story on Eva Mendes and Ryan Gosling getting secretly married, the upper tier celebrity magazines are showing how out of touch they are following the Brangelina split. Or maybe this is just evidence that Angelina knew exactly the right moment to drop the news to make it look like the tabloids are slow. We may not know Angelina's version of that split yet, but Jana is dishing in case you care! Jana's husband was a real dog. Won't someone pay attention to Jana?
Dancing With the Stars' Jana Kramer has two-stepped her way through her share of troubled relationships. "I've always wanted to have a family, to be married," the singer admitted to Us Weekly in 2015. "And I wanted those things so badly that I've forced things before." After calling off a seven-­month engagement in August 2013, the "I Got the Boy" singer realized she needed to take a break from romance. "For the first time in my life," she continued, "I was happy being alone."

And then she met NFL tight end ­Michael Caussin. When the twosome connected in June 2014, the twice-divorced Kramer was convinced her unlucky-in-love streak was over. "I was in such a good, healthy place that everything just fell into place — it was easy," raved Kramer 11 days before their May 2015 wedding. "He's a great listener, we communicate really well together and we have so much fun. It just works." Watch Kramer and Caussin's wedding video below.

Or so she thought. As Kramer was fulfilling her fantasy — baby Jolie arrived January 31 — the former Washington Redskins pro, 29, was betraying the woman he once called "my partner in crime." A source close to Kramer reveals in the new issue of Us Weekly, "Mike cheated on her multiple times with multiple women." Though the ACM Award winner, 32, had her suspicions — the two even split up after he strayed in 2014 — she was hesitant to leave the father of her child. But when a friend approached her this summer and confessed that she believed a paid escort she knew was sleeping with Caussin, Kramer realized she could no longer ignore the red flags. She announced their separation in August and weeks later hinted that the athlete's wandering eye was to blame, posting an Instagram clip of herself singing Carrie Underwood's "Before He Cheats."

As a last-ditch effort, Caussin, retired since 2015 with hip and knee injuries, entered Mississippi's Pine Grove rehab facility to treat his sex addiction, reveals a Kramer insider. But a source says there's no rehabilitating their 16-month union. "Jana finally woke up — she knew she couldn't do it anymore," says the source. "They're definitely done."

The problems started early for the One Tree Hill alum and the James Madison University football standout. She was smitten after their June 2014 introduction. "When he walked on my tour bus, I was like, That's the man I'm going to marry," she recalled to Us in 2015. But two months later, says the Kramer insider, "he cheated on her." Devastated, Kramer wiped him from her social media accounts, cryptically tweeting: "Never trust anyone." But her stance quickly softened, and the two reconnected. "She really did love him," says the insider. "She ignored the warning signs because she cared about him." By December, the Nashville-based pair were engaged and planning a rustic wedding at Pippin Hill Farm & Vineyards in his native Virginia.

Yet even as the singer selected the peony-and-rose floral arrangements and lavender-flavor wedding cake, she had her doubts. When Caussin was away on his bachelor weekend, Kramer borrowed a pal's phone to try to catch him cheating. "She texted him, saying something along the lines of 'Had fun last night,'" says the insider. "She was trying to bait him to see if he had met anyone."

When she didn't catch him in the act, Kramer was convinced he was a changed man. Says a Kramer pal, "She told friends she really believed the cheating would never happen again."
Well I hope she's ok now and has friends around her. That said, he cheated on her after they were only dating two months. Assuming they were exclusive at that point that's a huge red flag! Why didn't she dump him for good? He was probably a charmer and she sounds like one of those women who hates to be alone. Just judging from the photos of this guy, sometimes it's the nicest, friendliest guys who are the biggest cheaters. Without getting into details, I'm thinking of the ex husband of a friend who was the epitome of a nice guy by outside appearances but treated her mean at home and cheated on her every chance he got. Also, my advice to her and to every woman who hates to be single: take yourself on dates, make fun plans for yourself and go out with your friends. Do exactly what you want to do and enjoy it. There's no reason to settle for the first douchebag who shows up. Also, no matter how great the guy is, no guy is the answer to your problems! No guy is going to complete you, only you can do that.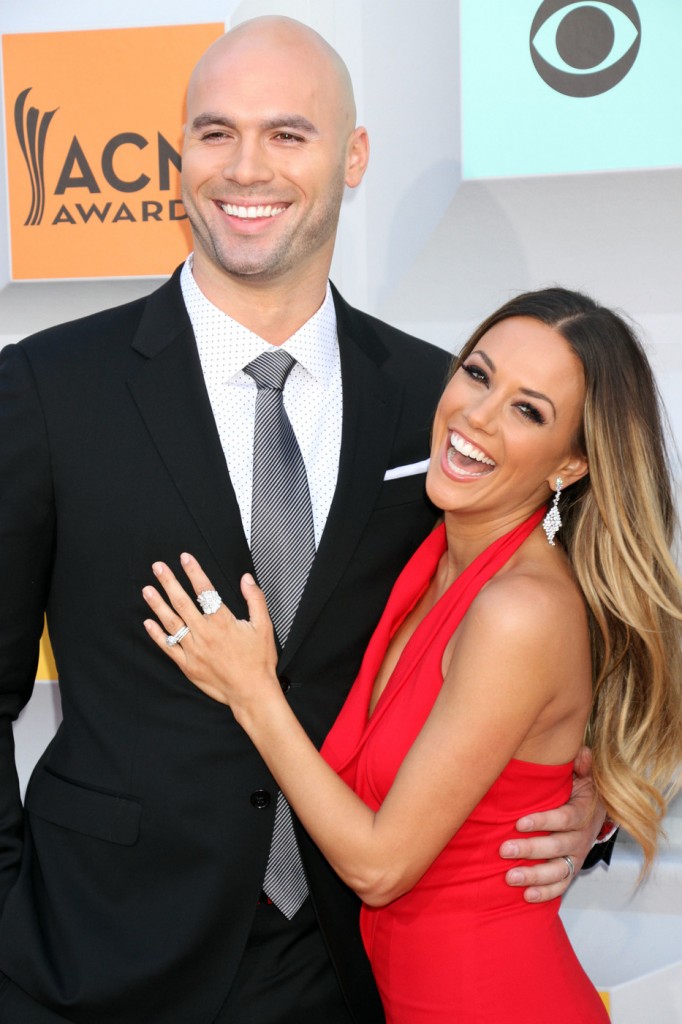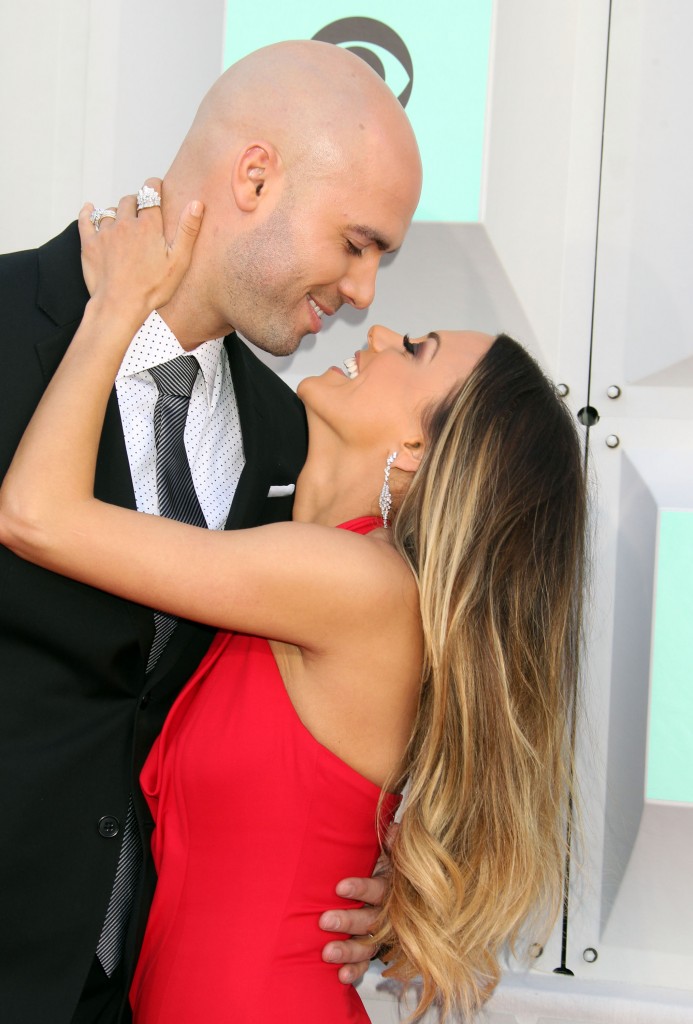 photos credit: Pacific Coast News, Getty and FameFlynet