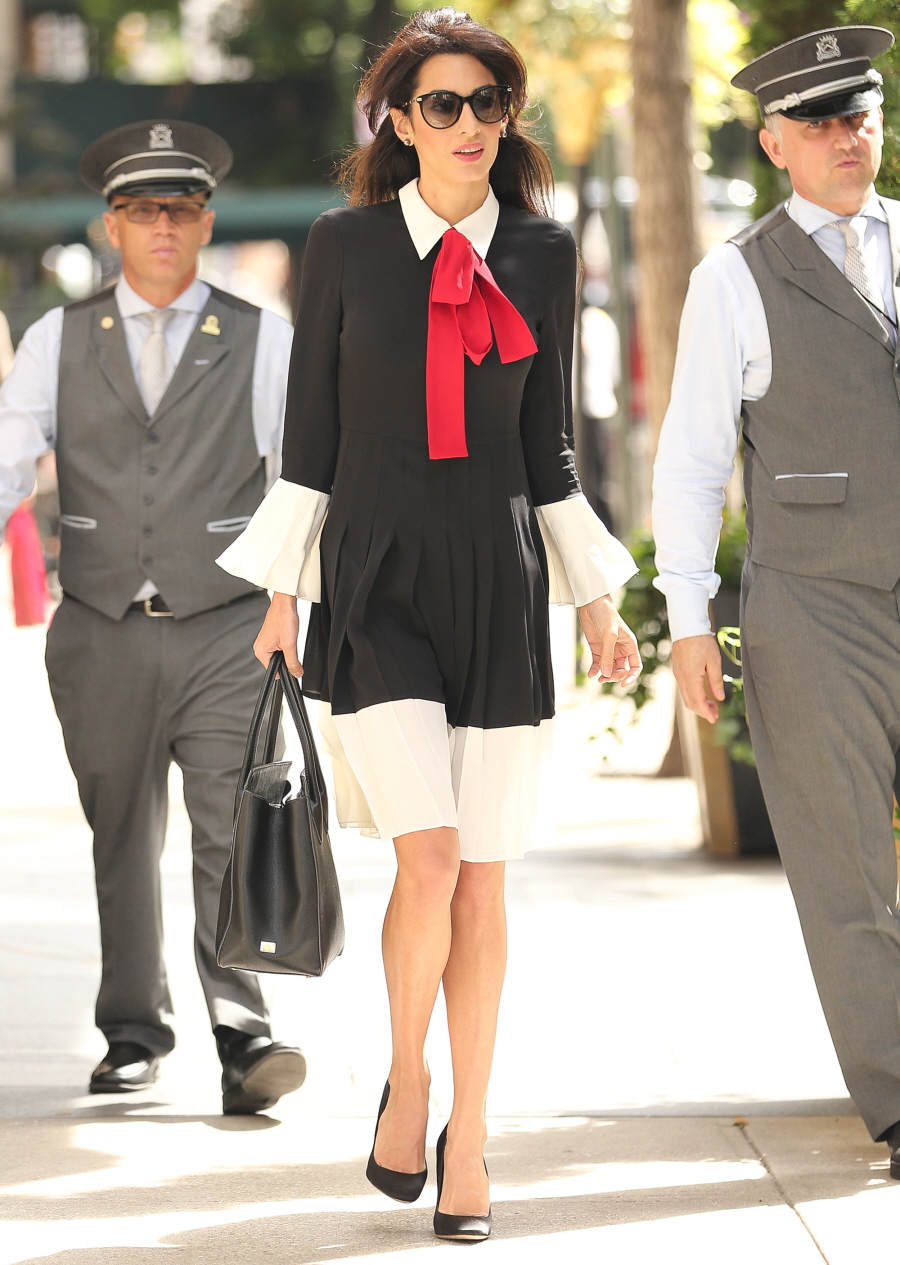 It feels like a good day for a lighter street-style post, doesn't it? My God, this week has been insane. I need Amal Clooney to mod-style her way into my heart. These are photos of Amal out and about in New York yesterday. She's been attending United Nations events for the past week, and Wednesday it seems like she made a speech about human trafficking.
So, the fashion. Amal wore this pleated silk Gucci dress with a giant bow. One of the worst fashion descriptors ever, in my opinion, is "pussybow." I hate that word/term. It's just a personal thing for me, it feels like a really filthy and crass way to describe an incredibly dated style. Many of you probably like this, pussybow and all. Minus the bow, I'm fine with the dress. Amal loves retro looks, and I think this would have been a solid, conservative, professional look. The bow makes it seem costume-y and twee though.
Meanwhile, George and Amal are about to celebrate their second wedding anniversary on September 27th. Just think, two years ago we were going crazy about the super-public extravaganza in Venice. Memories!! Sources tell People Mag that George and Amal "always stay focused on keeping their marriage happy and healthy" even though they both have "important work." The source also says: "They are very keen on not spending too much time apart." So keen! I love when unnamed British sources speak to People. Everyone is always so keen.
PS… what is going on with her hair though?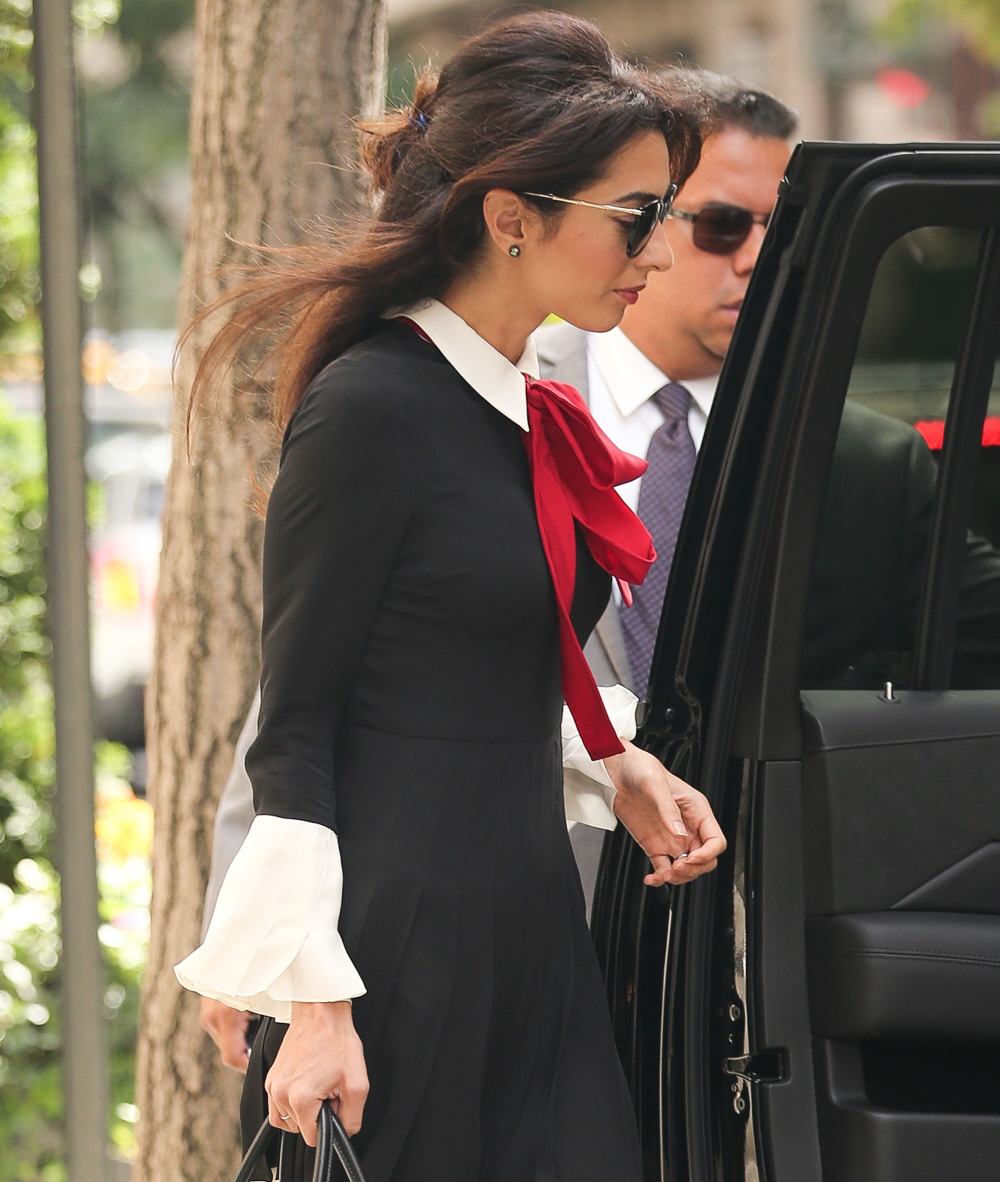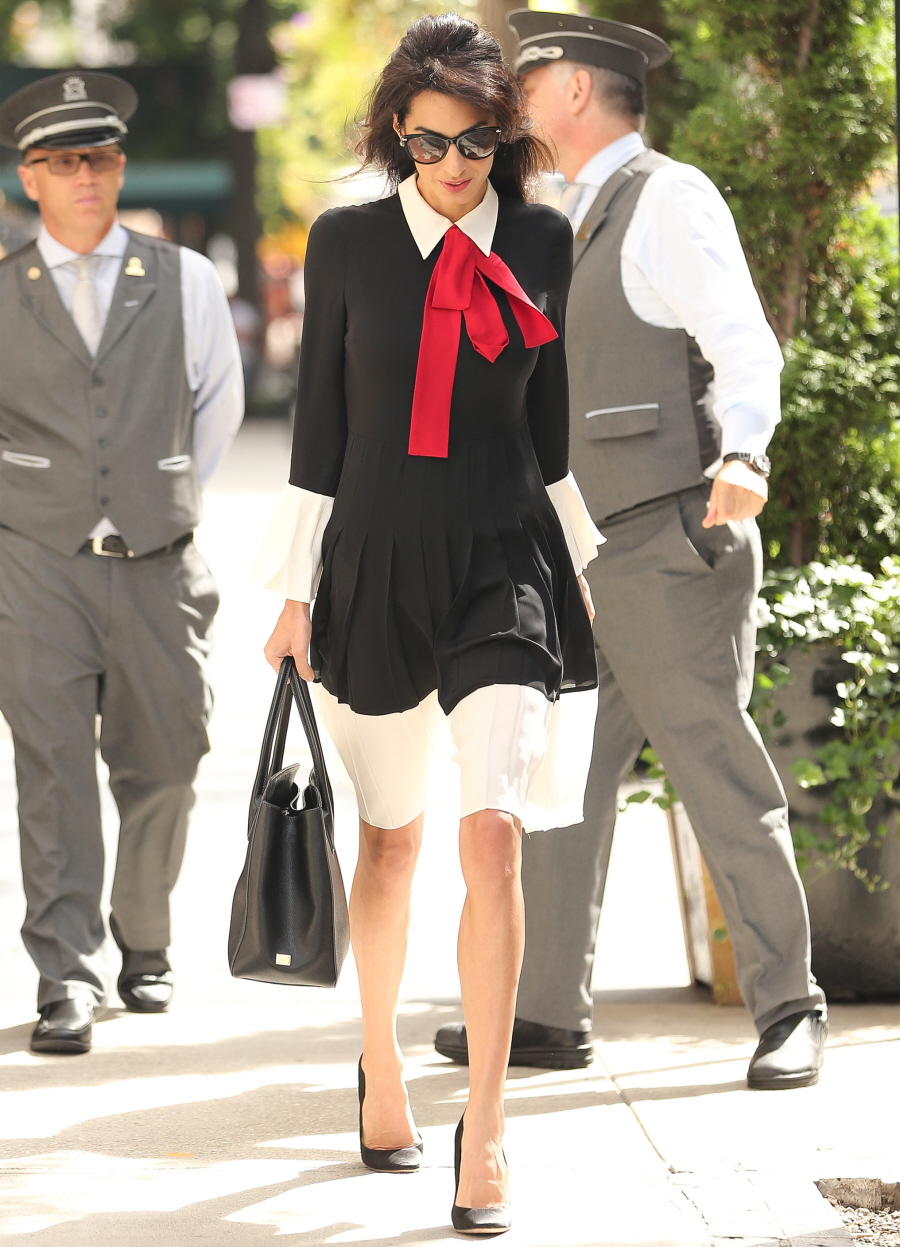 Photos courtesy of Fame/Flynet.