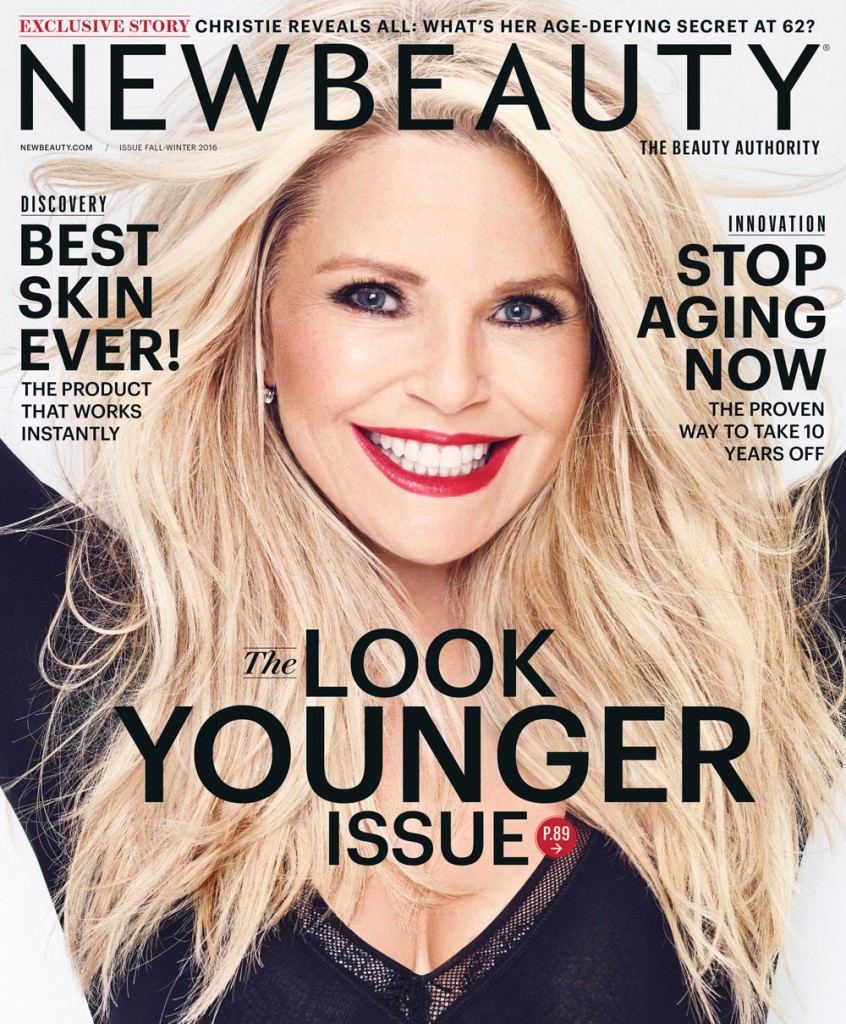 Christie Brinkley has seemingly changed her story several times about whether she gets injectables. You can read a recap of what she's said here as it's long. She last claimed to not do Botox but to get fillers "in super tiny doses." That's her prerogative, and it's possible she didn't have Botox for six months before she last denied it (after having copped to it), but it's doubtful considering that the shape of her face and eyes had changed by that point. Maybe that was surgical though. Don't get me wrong she looks incredible, she's 62 years old, she's just obviously done quite a bit. In a new cover profile with NewBeauty promoting her skincare line, Christie kind of puts all her past statements together and clarifies what she's had done to date, which is better than the way she's talked around it in past interviews. She also has advice for those of us considering injectables – go lightly and preserve your natural face. I wish she would give a specific cc number to ask the dermatologist for. That way you can be your own advocate because otherwise isn't it the doctor's choice?
She has been pretty open about "dabbling" in different dermatological treatments—some she liked, some she loathed. Botox, the first time around, didn't go so well. "I actually started to feel depressed. My face lacked expression. I will never do it again in my forehead." Then, she gave it another chance; this time, for her neck bands, an area that, when treated, Brinkley says, doesn't come with the threat of totally changing your expression—just the very positive advantage of relaxing the muscle and helping with the chin area and jawline. As for fillers, she likes them in "supertiny doses." Laser treatments, in her opinion, are "miraculous."

"Some of the quick and easy things people can do—Botox, fillers—it seems like in the beginning, it was very obvious when they were being used. I think whenever anyone uses them and you are looking at 'their work' instead of them, that's wrong. I've seen so many beautiful people who completely changed their face. Maybe some people like that 'overdone' look, but, in my opinion, there's nothing more aging than that."

Whatever you do decide to do, Brinkley stresses her advice is to 'go light' and do your homework. "If you want to look refreshed, it has to be with a light hand. It's one of the biggest mistakes when people deliberately go for that 'done' appearance—to each his own, obviously, but that's not good. It's so important to choose the right doctor if you want to do anything along those lines. Don't change your face; maybe just change a wrinkle or two that's bothering you. You still should look like you."

"I also think it's so important to have an ongoing conversation about this subject—what works and what doesn't. If you do decide to use a little touch of filler, I don't think that you should consider it a replacement for good solid skin care. You will always need that. Number one, you need to protect your skin from the sun; if you're a sun-lover like me, make sure to protect yourself well," she says. "I really believe the foundation for good skin is what YOU do, not what your doctor can do for you later. It's how you eat, how you care for your skin—you are the one in control for 24 hours of the day. Then, if you do a little tweak here and there at the doctor, that's the icing on the cake. But you can't just rely on a quick fix at the derm; you'll just end up with dull, dry aging skin without the proper skin care. One thing does not replace the other."
While her skincare conversation seems self-serving because she has to promote her own line, I agree with her about using sunscreen. Sometimes I look at my hands and am so grateful my face doesn't look like that because I've used sunscreen since I was a preteen. I'm 20 years younger than Christie and within the next few years I'll probably go in for some treatments. I do want to look like myself though as she mentions, but I don't know if this is possible. If you look at older photos of Christie it's hard to tell whether she's actually achieved this. She looks much different to me. She doesn't look "done" though, she just looks like she's done a lot to achieve that. I don't know where the distinction lies.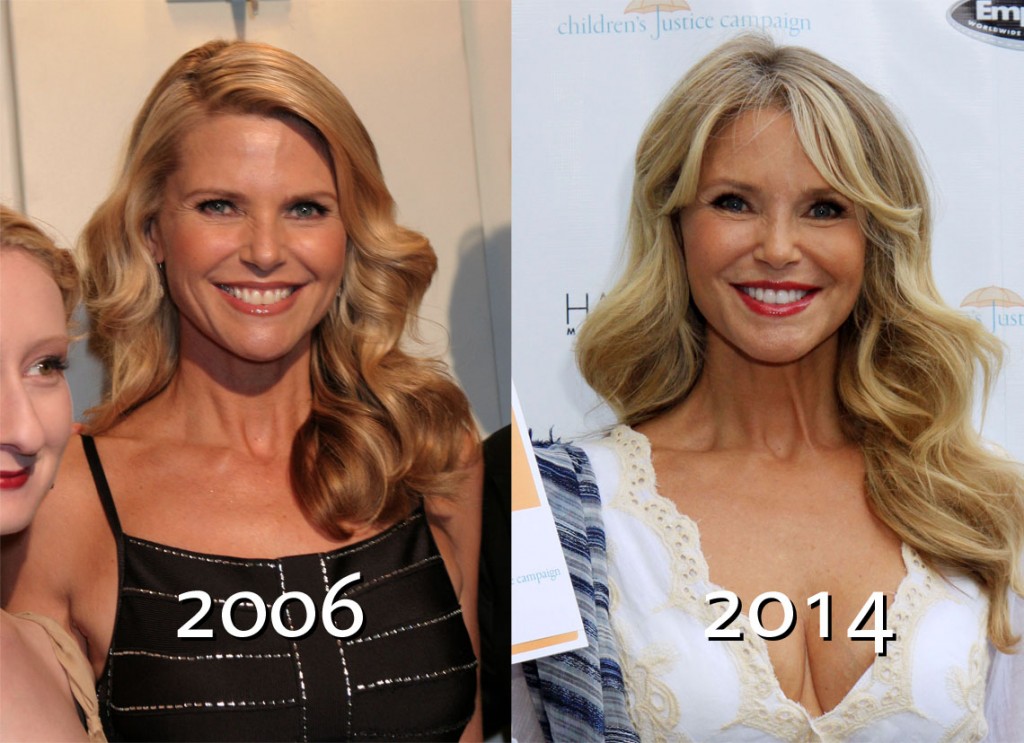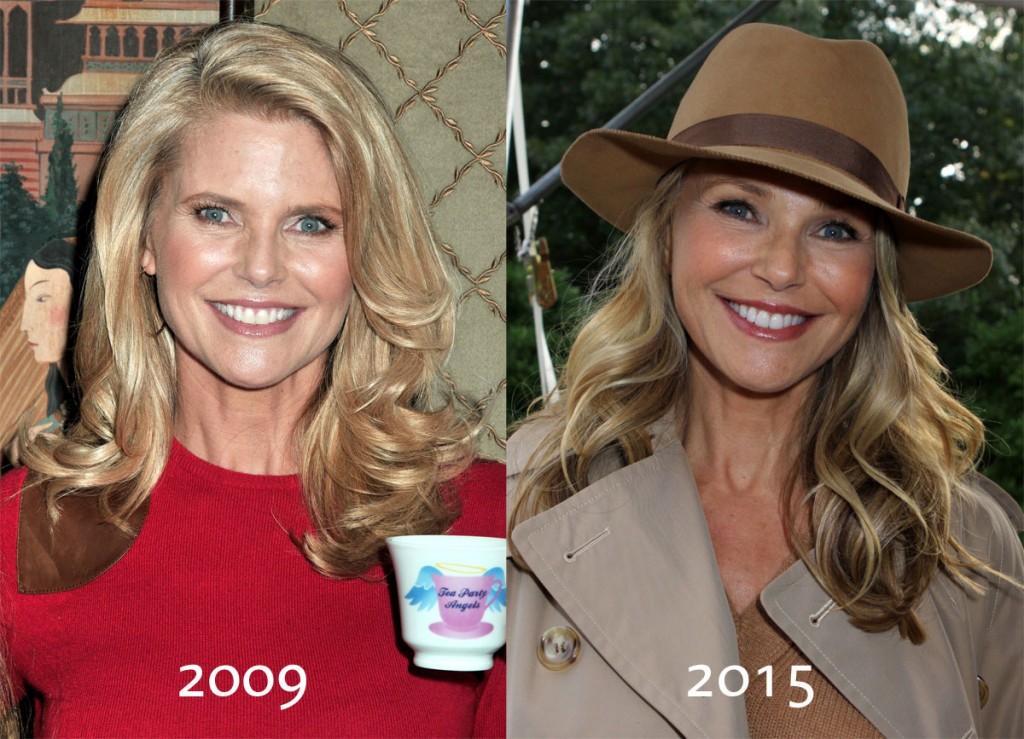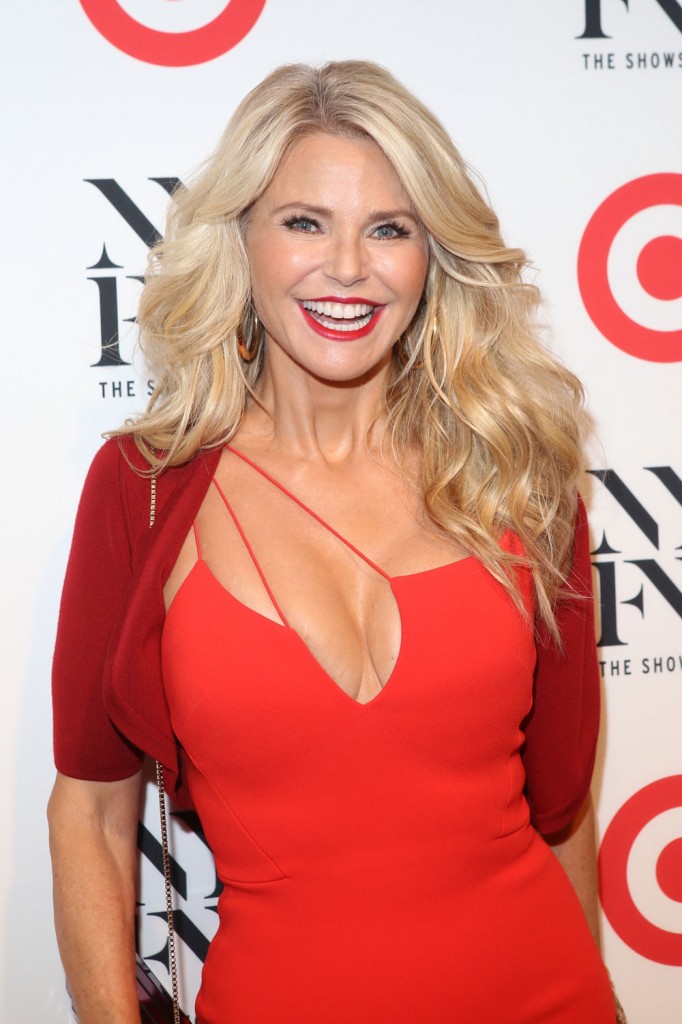 photos credit: WENN.com