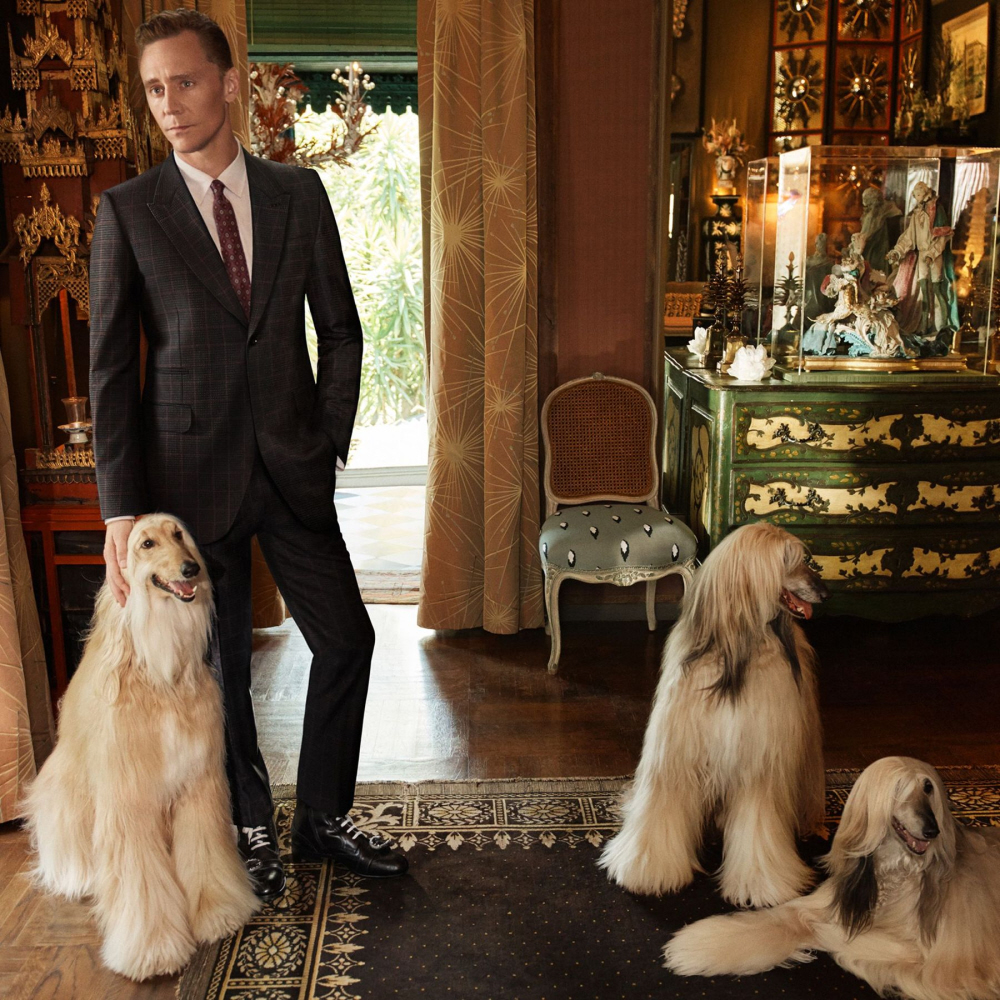 One of the best things to happen to gossip this year was Tom Hiddleston's editorial with W Magazine. I still chuckle whenever I think about this shoot or I see someone referencing the shoot as "sexy." Tom was TRYING to look sexy, don't get me wrong. But he just looked like a shy, nervous and thirsty pale boy in tear-away paper panties. Fresh off the W Magazine shoot, there were "rumors" (hilarious rumors) that Tom was being considered as the new bulge of Armani underwear. That didn't happen. Instead, Tom got a modeling gig for Gucci's Cruise collection. Gucci released these four print-advertising images today.
The campaign was shot by photographer Glen Luchford and they shot it in a Beverly Hills mansion once owned by Tony Duquette – I would imagine that this was the reason for one of Tom's trips to LA over the summer, wouldn't you? Gucci also hired stunt Afghan hounds to make Tom look less awkward. And how did that work out? I mean… Afghan hounds aren't really my favorite breed, but I feel like the messaging is all over the place with these images. Is he supposed to look like an uncomfortable robot dressed like mama's fanciest little dandy, a little dandy who just got his first job babysitting some Afghan hounds?
CB says that Tom always looks "kidnapped" in recent editorials. I cosign and I'll add my own criticism: while Tom has the body/frame for modeling (he's tall and slim), if he's going to take modeling contracts, he needs to learn how to, you know, model? Because Hiddles is looking more dead-eyed than Bella Hadid in these photos.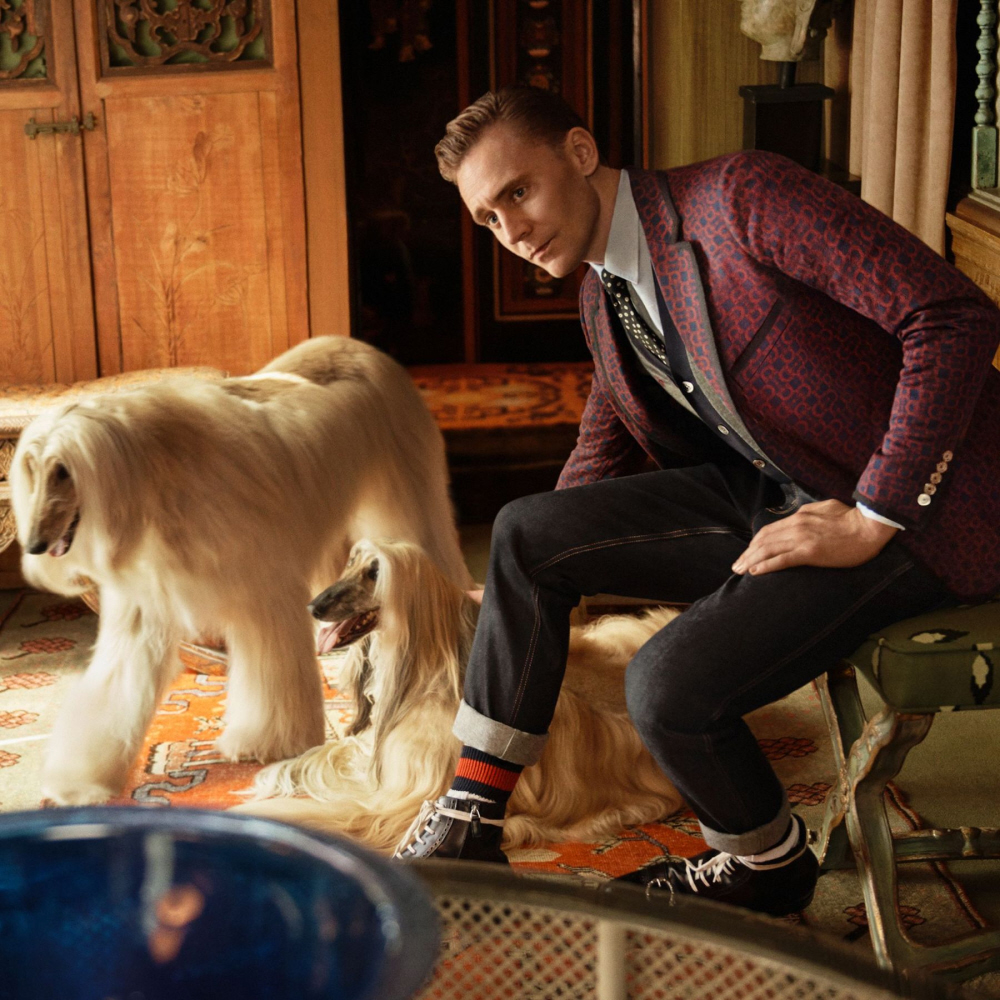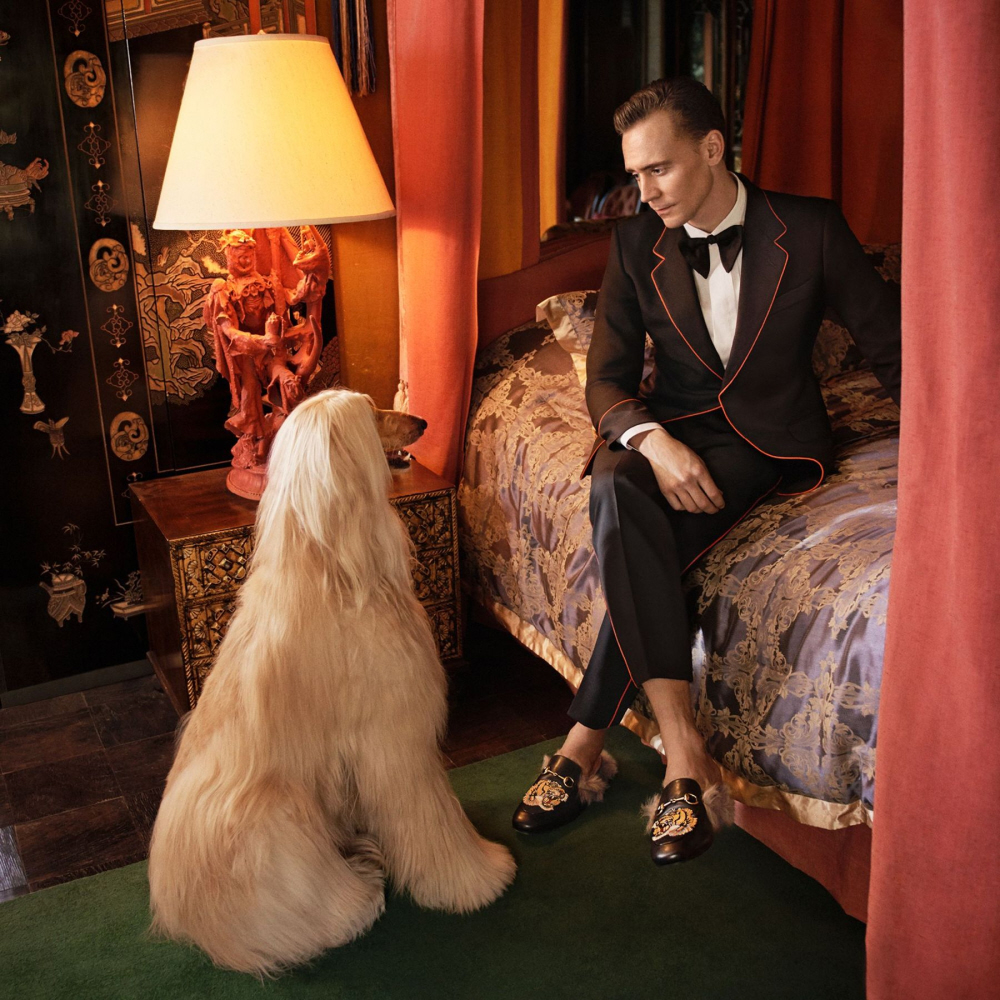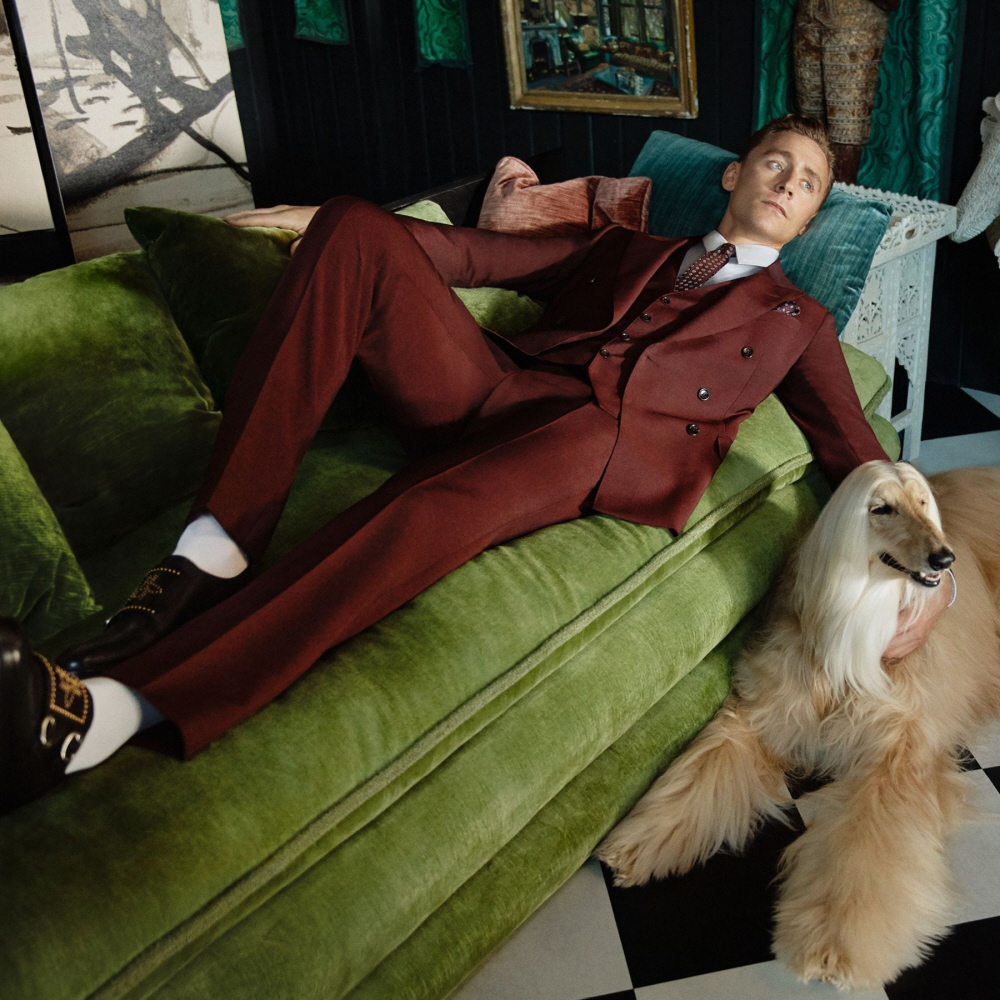 Photos courtesy of Glen Luchford for Gucci.