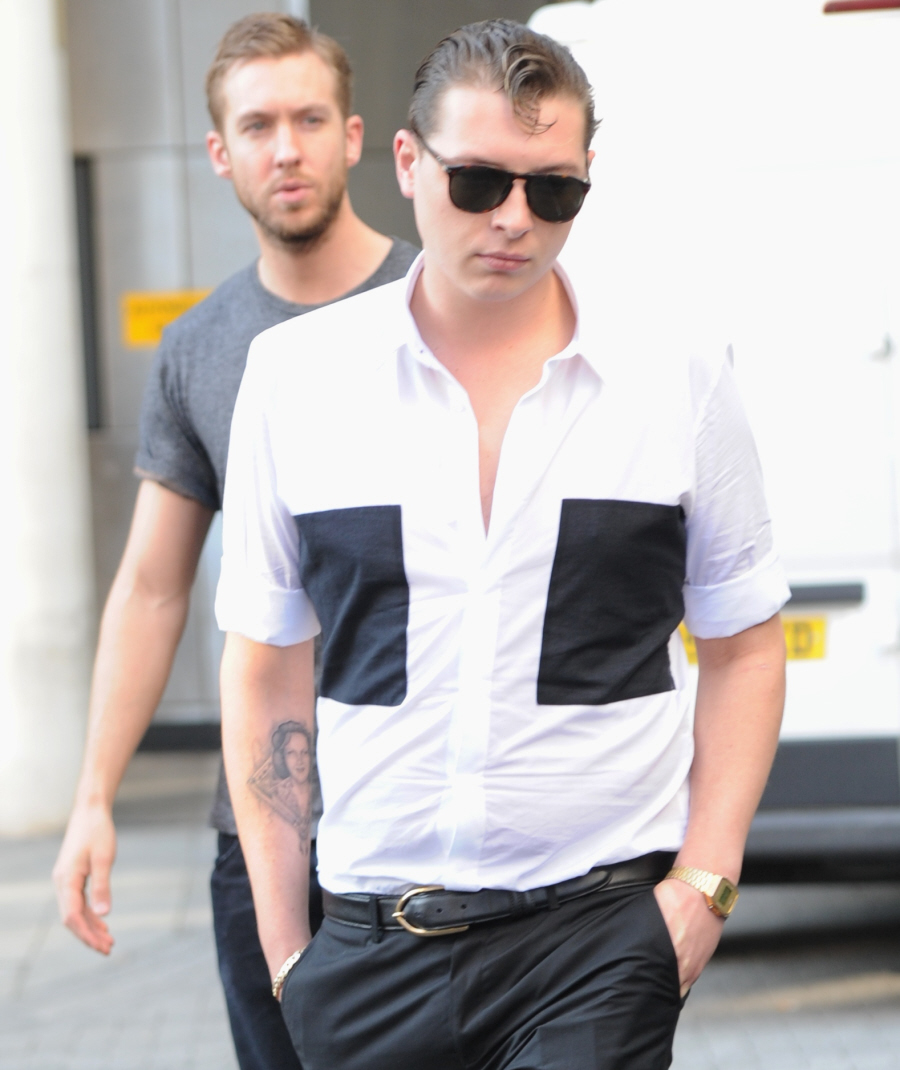 Calvin Harris and John Newman are friends and collaborators. I know many of you will be WHO-ing Newman, but he's British singer/songwriter with a great voice and, as I just said, he's worked with Calvin Harris several times. Most recently, Newman and Harris worked together on "Olé," Calvin latest single which may or may not be about Taylor Swift. Well, Newman was doing an interview a few days ago and he ended up talking about Calvin and Taylor and how sordid that whole thing was. He threw some excellent shade at Taylor!
Taylor Swift's treatment of ex Calvin Harris has been branded "brutal" — by his best pal, John Newman. "Love Me Again" singer Newman was by the DJ's side throughout the messy split, which led to a war of words after it emerged that Swift had ghost-written Harris' hit "This Is What You Came For." Fans discovered her involvement after Newman innocently tweeted his congrats on the song's success to Harris, vocalist Rihanna and Swift — before deleting and reposting the message without mention of Tay. The revelation sparked a public spat between Harris and Swift over why she was uncredited.

We caught up with Newman ahead of his Apple Music Festival gig at London's Roundhouse. Talking about the tweet incident for the first time, he admitted he is no longer in contact with his pal's ex. He said, "From her side? Yeah, it did get brutal. I'm like Calvin, happy to take a back seat. I like my music to do the talking. When I tweeted that, there was a text almost immediately from Calvin. He was like, 'Down. Now.' And then it all came out anyway. No I'm not [friendly with Swift anymore], I don't agree with what's gone on … but I shouldn't comment further. I wouldn't know her well enough, weirdly. She's in another world."

Newman, one of the nicest guys in the industry, seemed unfazed when we asked him if Harris was worried that queen of the revenge song Swift might go into uncomfortable detail about the pair's relationship on her next album. Laughing off our suggestion that she'd name her next release "The Calvin Chronicles" (we think she should, and follow up with "The Tom Hiddleston Tomes"), he said, "Let's hope not. I really like her music so they'll be great songs either way. But I've had uncomplimentary things sung about me by exes. You get on with it."
"From her side? Yeah, it did get brutal." Ah, yes. Taylor tried to play her games and slam Calvin Harris… until Calvin went off on Twitter, and then she got suspiciously quiet. I also like "I don't agree with what's gone on" and "she's in another world." Those statements could be interpreted a few different ways, but to be fair, I think the "she's in another world" is more about Taylor being in another world of being famous, as in she's crazy-famous and Newman can't even comprehend it. Or maybe he's saying Taylor lives in her bubble of "I Heart T.S." t-shirts and blind-item songs.
At the end of the interview, Newman says his brain tumor has come back – he had a brain tumor removed in 2012, and he went on to recover and perform again, but now the tumor is back and he needs surgery again. I hope everything goes well for him.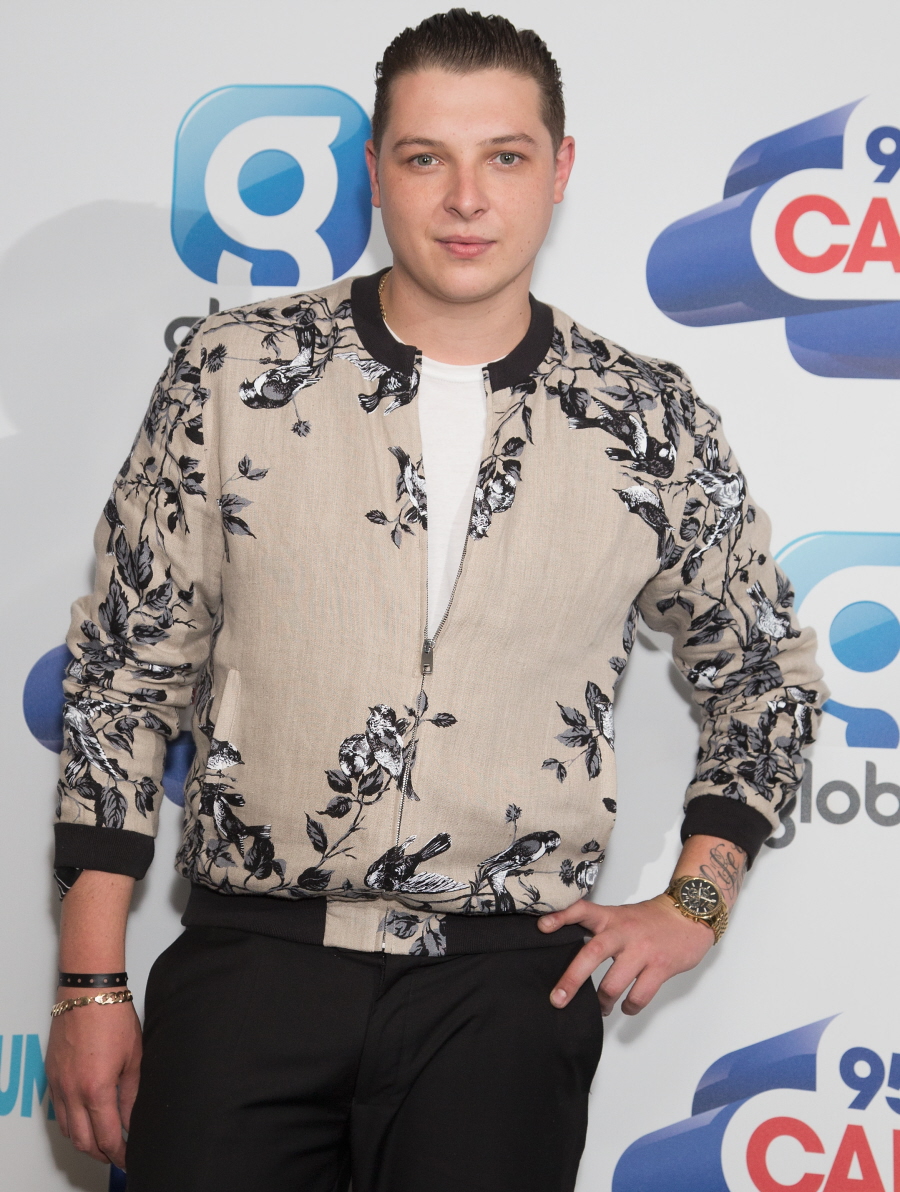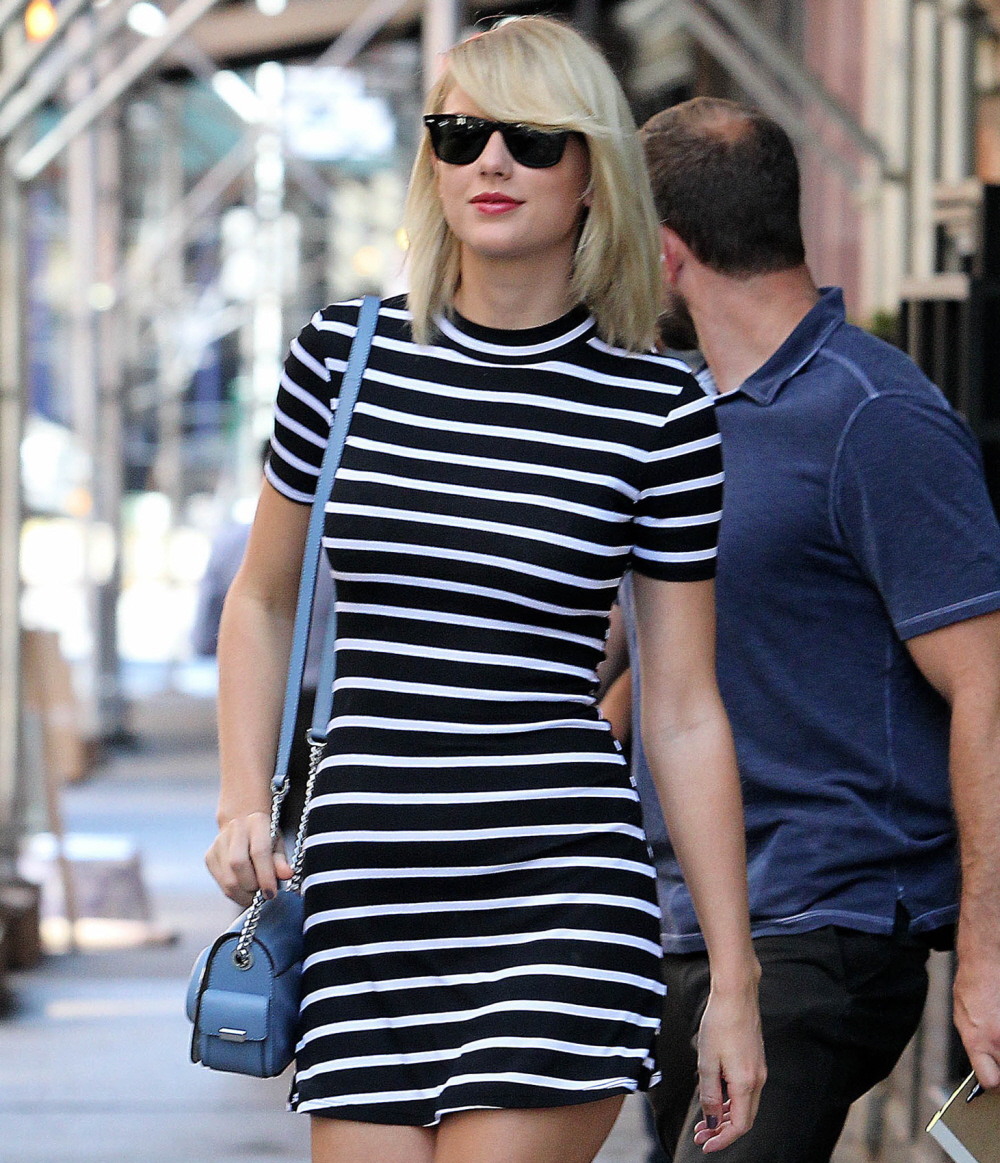 Photos courtesy of Fame/Flynet, WENN.