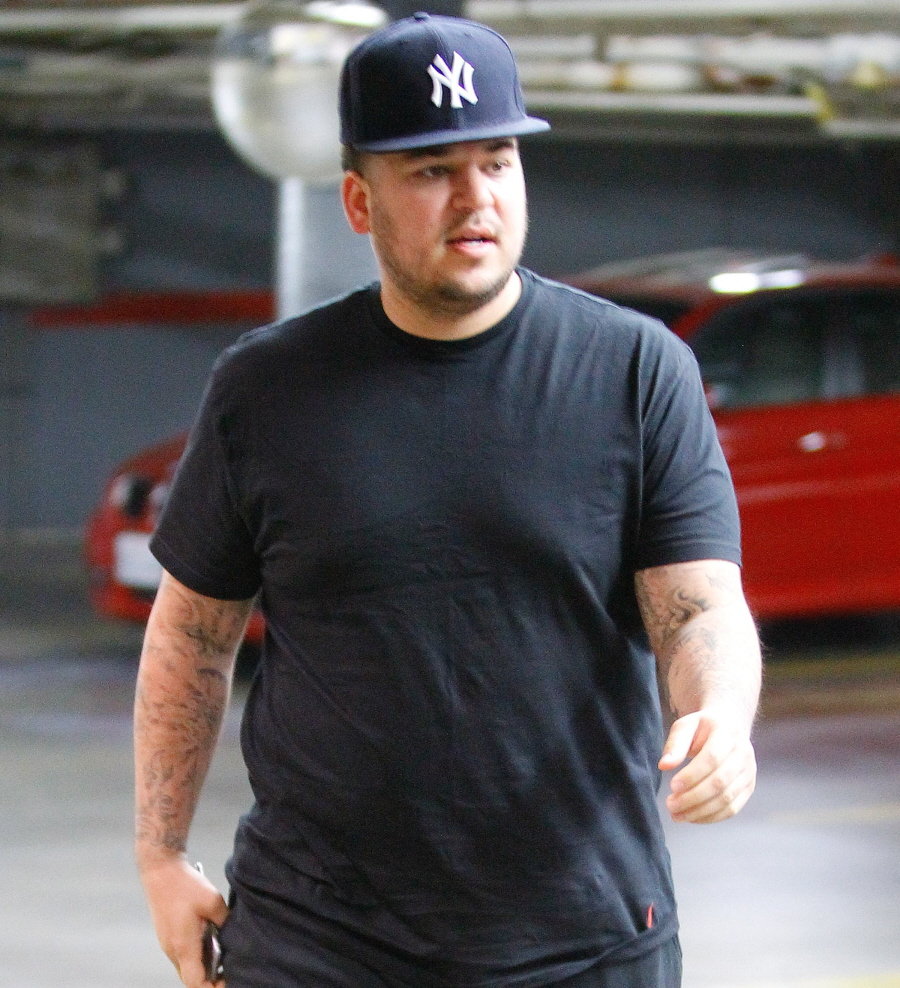 My mother watches Rob & Chyna, the E! show devoted to Blac Chyna and Rob Kardashian's relationship. My mom has such a high tolerance for terrible reality shows, for sure. But she told me something interesting after watching just two episodes: Chyna and Rob have a terrible relationship and there's no way they're going to stay together for much longer. That's what I've been assuming for months, and the "coverage" around the reality show has solidified my gossip-gut instinct. Chyna and Rob are a mess. They're not going to make it. Chyna is going to be raising this baby girl on her own. Rob is no position, emotionally, psychologically or physically, to be in a relationship or be a hands-on father.
So what is this week's fresh hell of Rob-and-Chyna controversy? Two nights ago, Rob tweeted out Kylie Jenner's phone number because he was mad.
Are Rob Kardashian and Kylie Jenner feuding? On Monday evening, the Rob & Chyna star's Twitter account tweeted his youngest sister's personal cell phone number – twice.

"Kylie's # … I ain't hacked either this is rob dog lol," Kardashian's account tweeted along with the phone number and 16 crying-laughing emojis. His account then followed the first tweet with a second post that solely listed the Keeping Up with the Kardashians starlet's phone number. Although the number is now out of service, a source confirms to PEOPLE that the cell phone number does indeed belong to 19-year-old Jenner. Shortly after Kardashian's account published the number, a third tweet posted that might give clues as to why the digits were leaked.

"Didn't invite the Mother of my child to a baby shower you all were trying to throw for me ‼? You all must have lost your damn minds," a third tweet from the father-to-be's account states.
Stupid douche does stupid, douche-y things. What's interesting, I think, is that Rob and Chyna might only "work" as a couple when everyone is against them. I think that's what Rob is trying to do – create enemies where they don't exist, just so he and Chyna have a common enemy. That was the brilliance (yeah, I said it) of the Kardashians "getting in line" and accepting Chyna so quickly – when they all fell into line, that's when Chyna and Rob had no one against them, and their relationship began to fall apart. In this case, the phone number thing blew up in his face because now everyone is just talking about how he and Chyna are probably going to break up soon.
Despite breakup rumors, Rob Kardashian and Blac Chyna are still very much together, but that doesn't mean it's all been smooth sailing for the Rob & Chyna stars.

"Rob and Chyna are not in a great place," a source tells PEOPLE. "They are always up and down, but they went through a very rough patch as recently as last week. They weren't speaking, or even texting."

According to the source, "It doesn't bode well for their relationship, especially considering the baby is coming so soon. They're not broken up, but it's not a healthy relationship at all."

Though Kardashian admits that him and Chyna, 28, need to work some things out before they can focus on a wedding, he is "very excited" about the arrival of their little girl.

"His family is sure he will be a great dad," a source tells PEOPLE. "They do agree that for the baby's sake, Rob and Chyna need to find a way to get along better."
Basically, this baby isn't even born yet and her parents are already trying to figure out a way they could conceivably co-parent when they inevitably break up.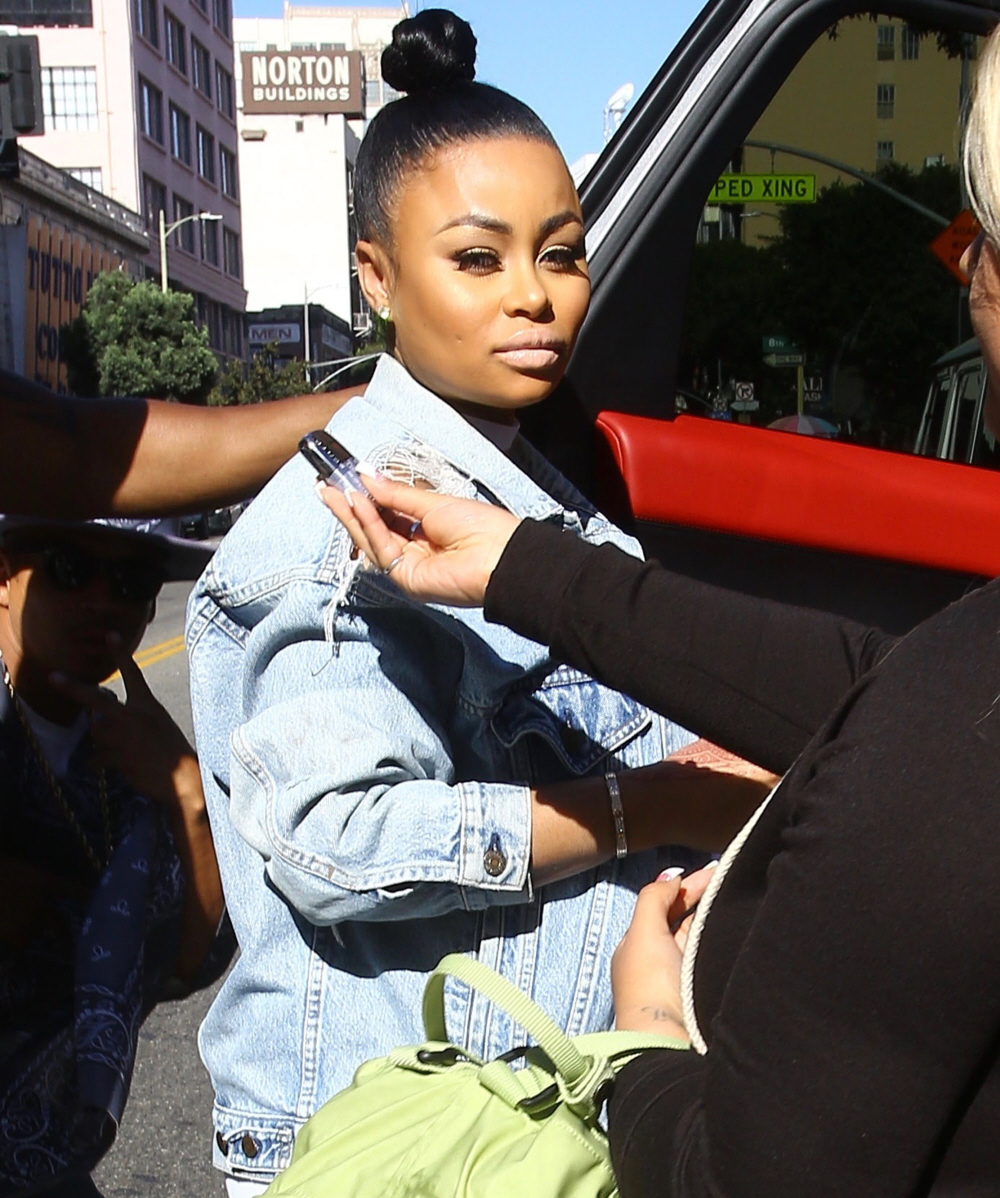 Photos courtesy of Fame/Flynet.