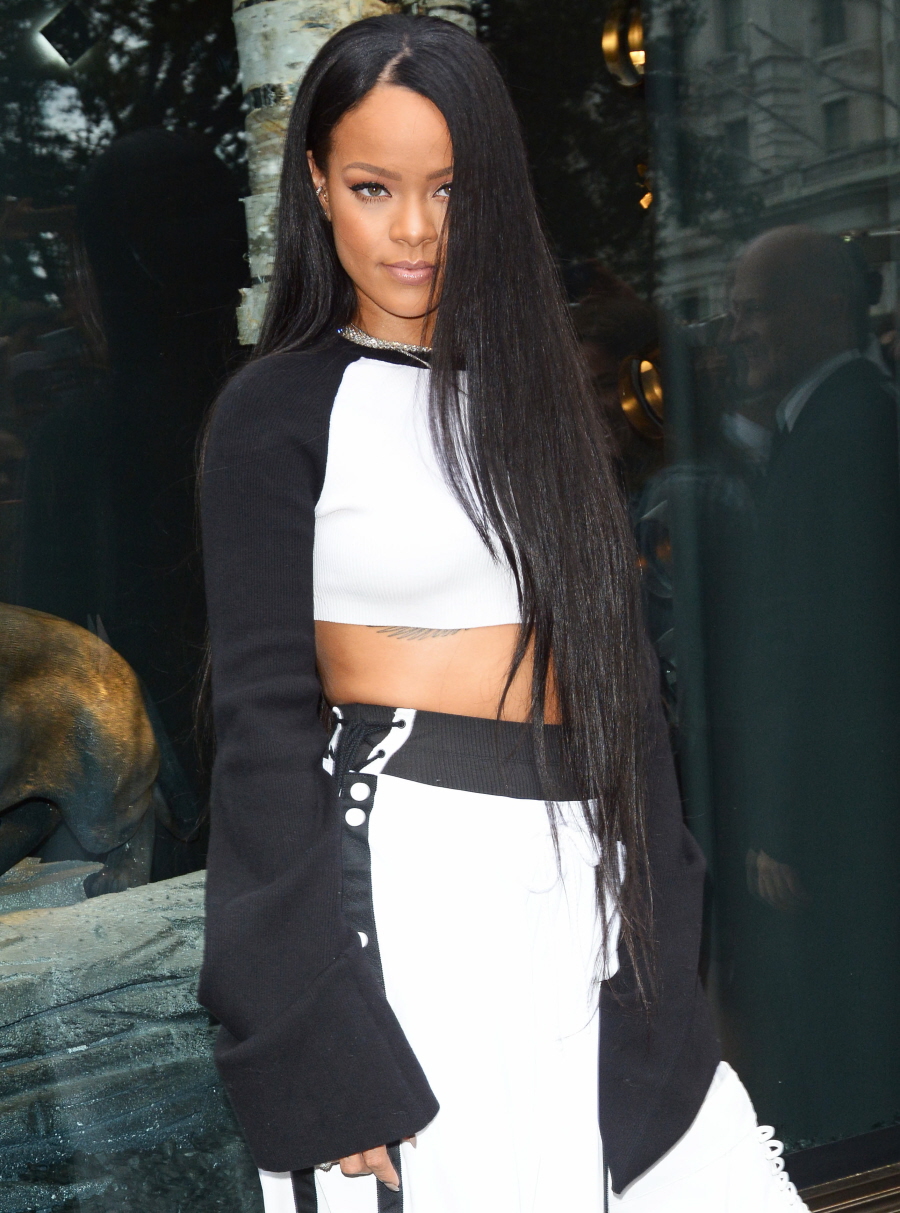 What is the harshest burn one woman could possibly say to another woman? My mind went to a million different insults that I have either received or passed out myself. But it would never occur to me to launch this insult: "She never shuts up about her kids." Like, that's a legit criticism of someone, I guess. But is it a reason to not want to be someone's friend? According to Star Magazine, that's one of Rihanna's complaints about Kim Kardashian: Rihanna thinks Kim is "tacky and dull and never shuts up about her kids." Rihanna is arguably the Queen of Shade, so is "she talks about her children too much" the new "I don't know her"?
It's a good thing Kim Kardashian likes solo selfies, because she's finding it tough to make friends with her husband's colleagues. After failing to become BFFs with Beyonce, Kim has been work, work, work, working to get on Rihanna's good side ever since Kanye West teamed up with RiRi's beau Drake to make an album – but insiders say the pop star wants precisely nothing to do with Kim & Co.

"Rihanna barely deigns to speak to Kim," says a source. "Rihanna think she's tacky and dull and never shuts up about her kids."

Kanye has tried to soothe his wife's bruised ego.

"He says all she and Rihanna need is more time together," reveals the insider, "but that is the last thing Rihanna wants – she's asked Kanye to leave Kim at home."
[From Star Magazine, print edition]
While I will never believe that Kim and Beyonce are truly friends, I always thought the stories about Beyonce "snubbing" Kim were overblown. Beyonce doesn't care enough about Kim to snub her. Beyonce wouldn't waste her energy on actively disliking Kim. But Rihanna? Rihanna might have the energy for it. That being said, Rihanna does act as Switzerland in most of the internal music beefs these days. Why would she even care about Kim one way or the other?
PS… Star Magazine wrote this before Kim's assault, just FYI!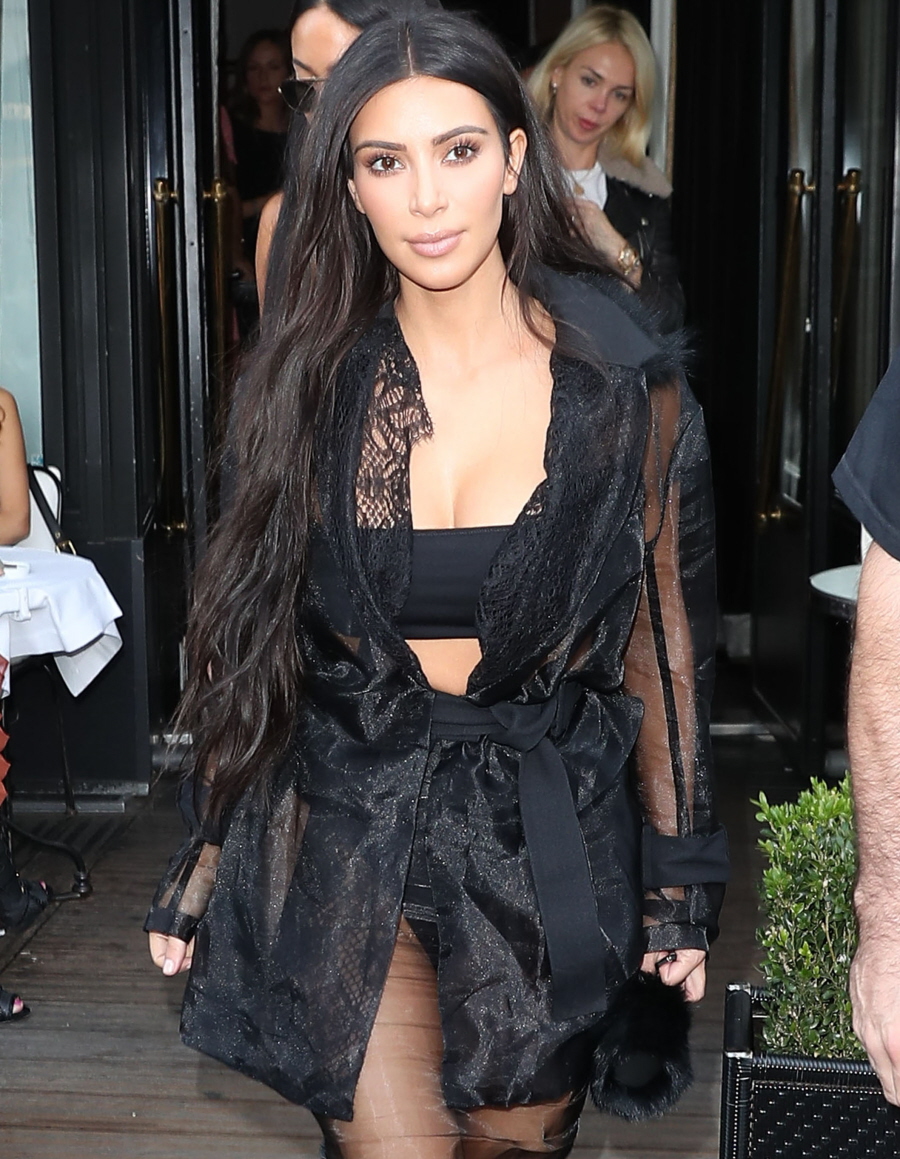 Photos courtesy of WENN, Fame/Flynet.