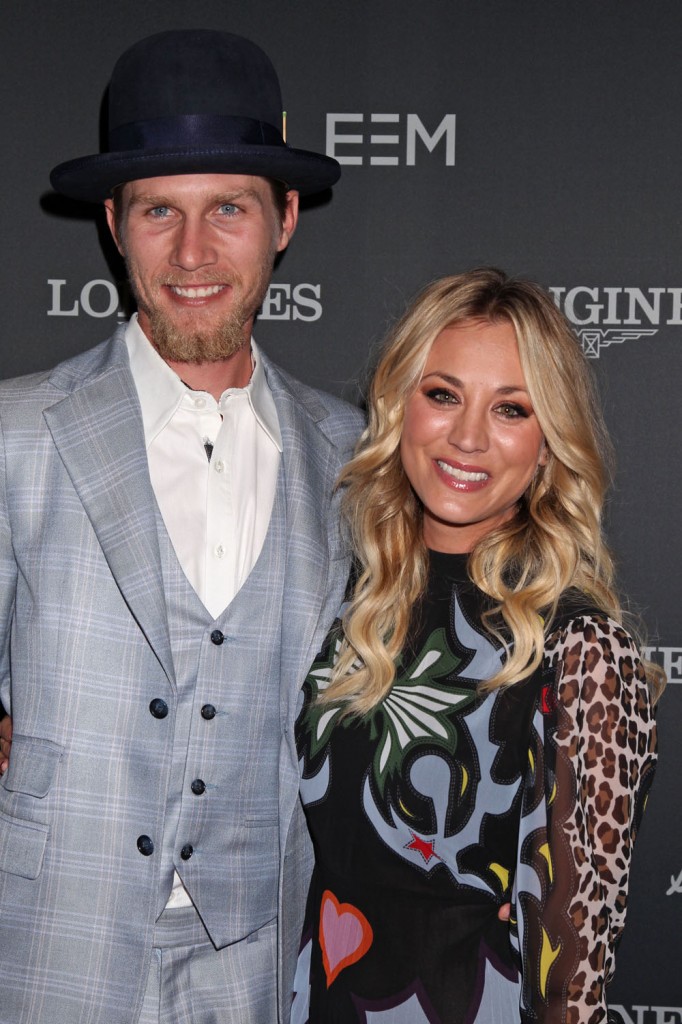 Big Bang Theory star and relationship addict Kaley Cuoco finally showed off her boyfriend, equestrian Karl Cook, outside of social media! The couple, who have reportedly been an item since March, showed up hand in hand at the Longines Masters Gala in Los Angeles on Thursday night. Kaley was in a Mary Katrantzou maxi dress and Karl was in a three piece light blue suit and a jaunty hat.
The 30-year-old actress gave props to her hair and makeup team in a post on Instagram, stating she was "Shocked that my girls actually did an OK job tonight." Not credited, her stylist, who shouldn't with that dress. There's just way too much going on there. And don't get me started on Karl's ensemble. I don't know if the hat's too big or what, but he looks kind of odd. It's probably that hat.
Regardless of some perhaps misguided fashion choices, the couple did look happy. Kaley, who recently admitted on CBS This Morning that "I fall in love really hard," seems to have found the fellow animal lover of her dreams. She told the panel on The Talk, "I finally found my horse guy. I know. It was meant to be. He's an amazing, amazing rider. Rider and jumper. Amazing equestrian and great human. We share obviously our passion for horses and dogs and all that. And it's been lovely. So great."
Kaley and Karl showed off their equestrian skills and competed in the Longines Masters event on Friday in Long Beach, California. They competed separately, and Kaley rode under the pseudonym Kay Christine. She posted a photo on her horse to Instagram, captioning the shot, "#SiBella and I conquering the 1.50 'joker' fence at the @longinesmasters!" She looks a little scared, don't you think?
Hey, if she's happy, good for her. I admire her for her equestrian skills, and I'm sure she's probably a pretty good actress. It's always good when you can find someone who shares your passion as well. My ex-husband was passionate about hunting, I was a part-time vegetarian. That was destined to fail. Good luck to you Kaley, but for Pete's sake, just don't rush into anything.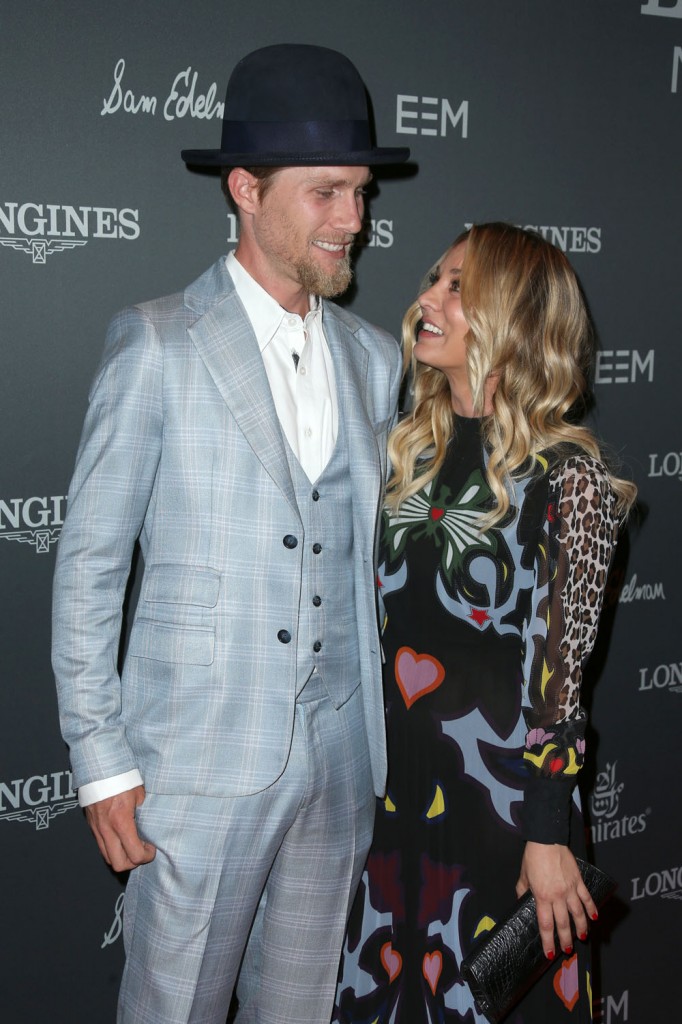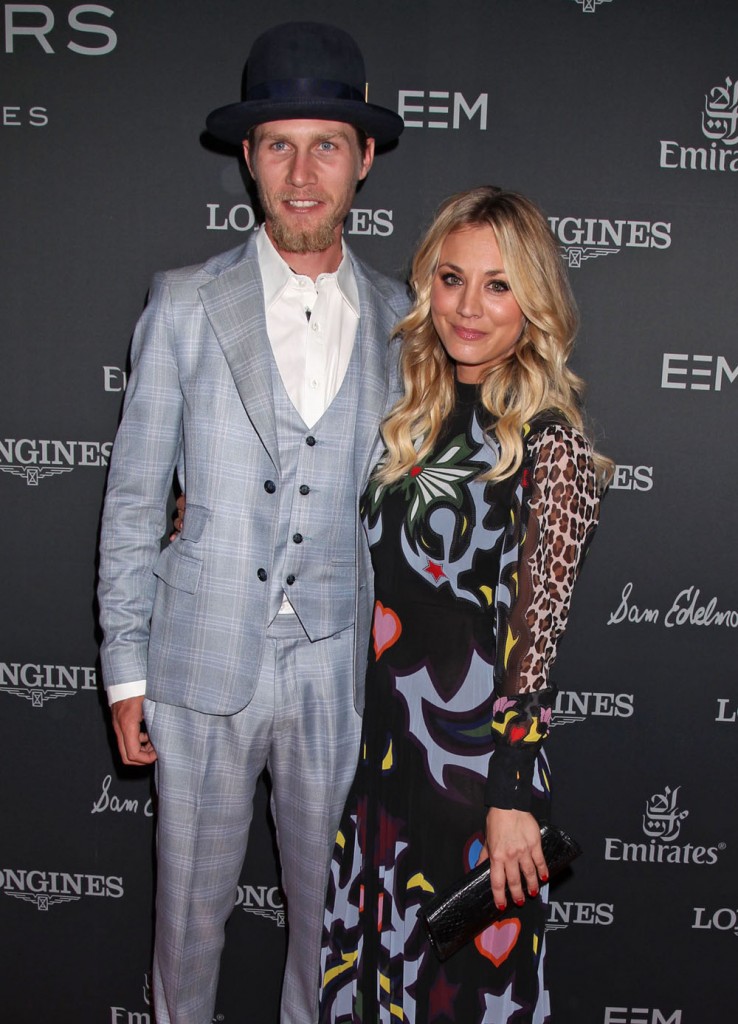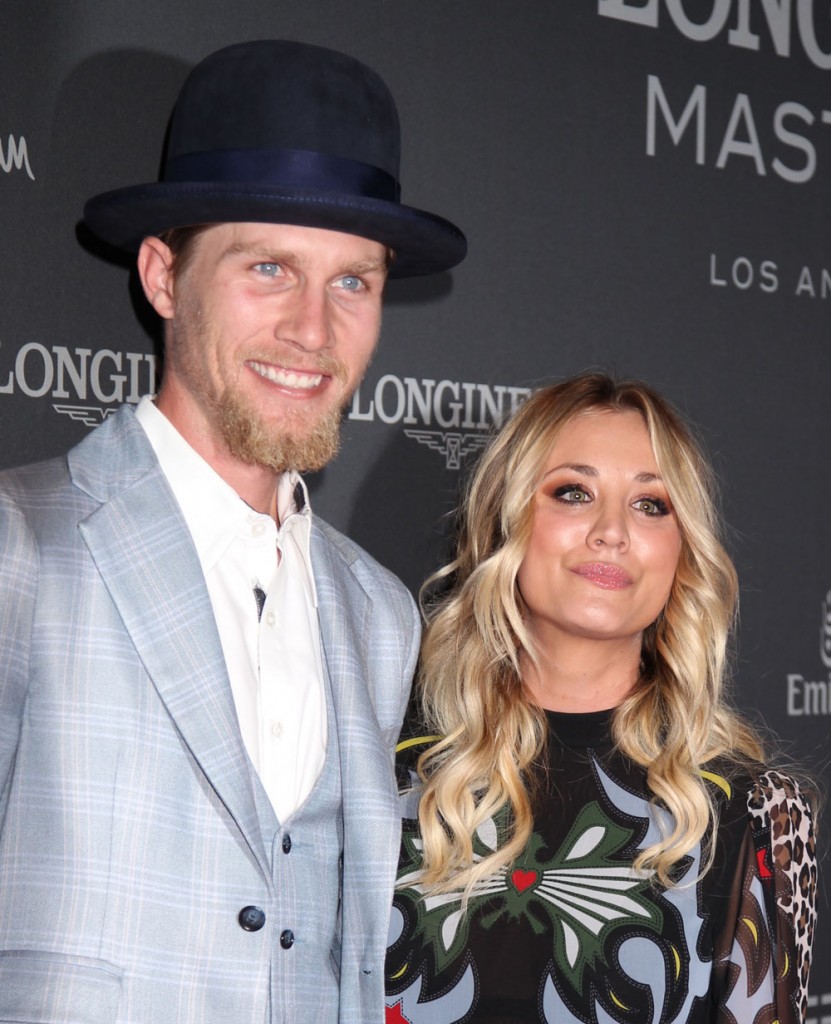 photos credit: WENN and FameFlynet