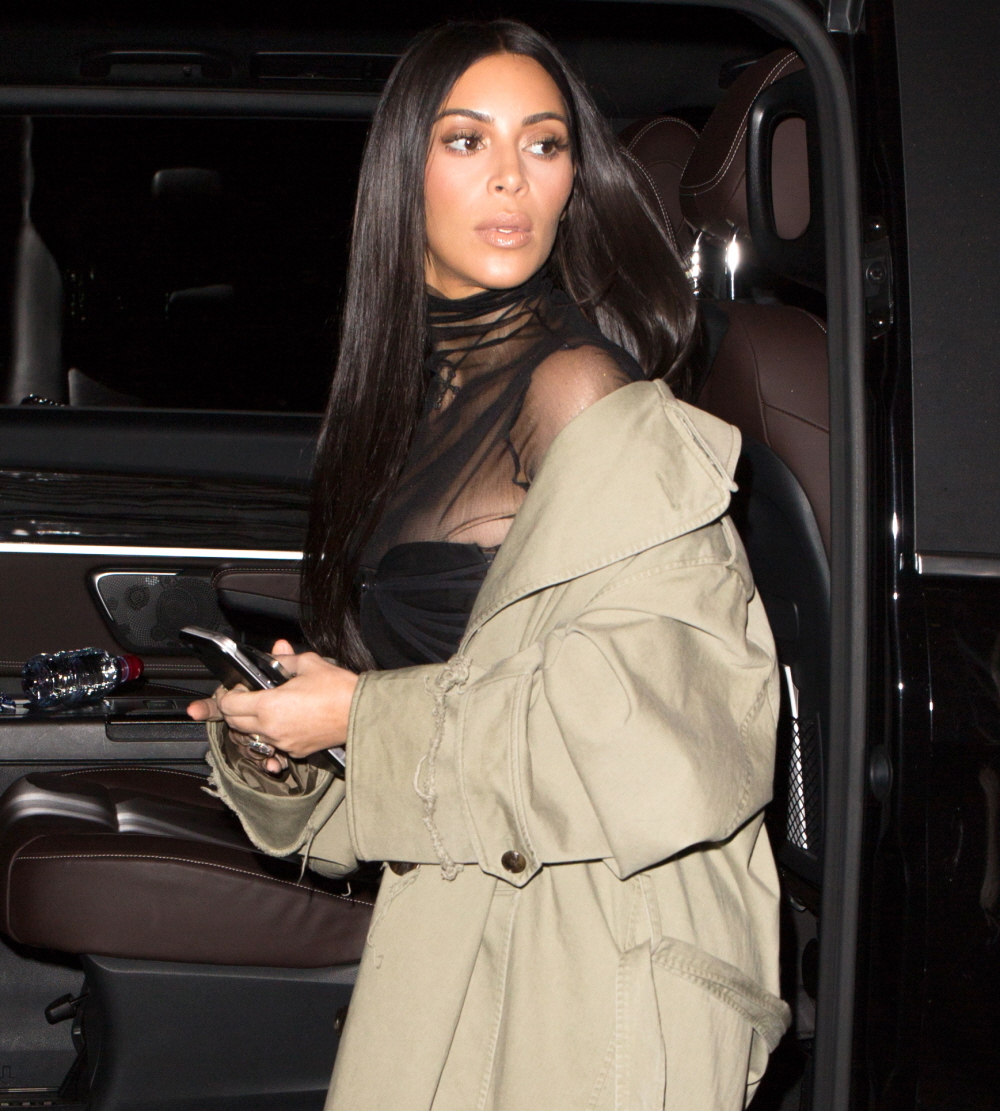 As I mentioned in the previous Kim Kardashian post earlier today, there are about 20 million stories about and around Kim in the wake of her assault and robbery in the early hours of Monday, October 3rd in Paris. TMZ ran an extensive account of what happened from Kim's perspective – you can read the piece here. She was in bed, wearing only a robe, when she heard "boots pounding up the stairs of her 2 story apartment." She saw at least two men and she grabbed her phone and was starting to dial her trusted guard Pascal, who was protecting Kourtney and Kendall at a nightclub. Before she could get through to Pascal, the armed men took her phone away and handcuffed her with plastic zip-tie cuffs:
They zip tied her hands with plastic handcuffs and duct taped her to make it more secure. We're told one of the men grabbed her by the ankles … Kim told cops at that point she believed she was about to be raped. The robbers duct taped her ankles, picked her up and put her in the bathtub. She then started screaming … begging them not to kill her because she had babies. She went on to say she had money and they could take whatever they wanted.

Kim told cops the robbers did not know English and only spoke French. The only thing she understood … the men kept saying, "ring, ring." Kim knew what they were after — the new ring she got from Kanye. She told them where it was in the apartment, but that was not the end. Kim continued to beg and cry, and at that point the robbers duct taped her mouth shut.

We're told a friend of Kim's — Simone — was also in the apartment … sleeping in the downstairs bedroom. Simone heard the commotion and locked herself in the bathroom and called Pascal, the bodyguard, and Kourtney … telling them to hurry back because something was terribly wrong.
Pascal got back to the apartment 2 minutes after the robbers left. The entire incident took around 6 minutes.
People Magazine had many of the same details, and an insider said that Kim "was hysterical but not screaming as she knew she had to keep quiet to survive. The reports of her fear of being raped are real. She really did think she was going to be raped. She had a gun to her head the whole time." When the robbers left, Kim wriggled out of the zip-ties and got onto the balcony, where she screamed for help. This Simone person – Simone Harouche – was apparently still barricaded in a room on the first floor. People also notes that Kanye is "furious" and feels like Kim was "terrorized, brutalized and manhandled." I agree – it's not the loss of Kim's stuff, but the way they touched her and assaulted her. She probably won't feel safe for a while.
Meanwhile, French police sources and Kardashian insiders are in agreement about one thing: there's a whiff of insider knowledge to this crime. Some have theorized that someone on Kim's team sold her out to armed thugs, but Team Kardashian and the French police seem to believe that the insider was probably within the Hotel de Pourtalès, either an employee or a guest. There were just too many coincidences for the timing of the armed assault, and the robbers managed to strike during the "very small window" where there was easy access. The French police are reportedly looking closely at everyone involved with the hotel/apartment building.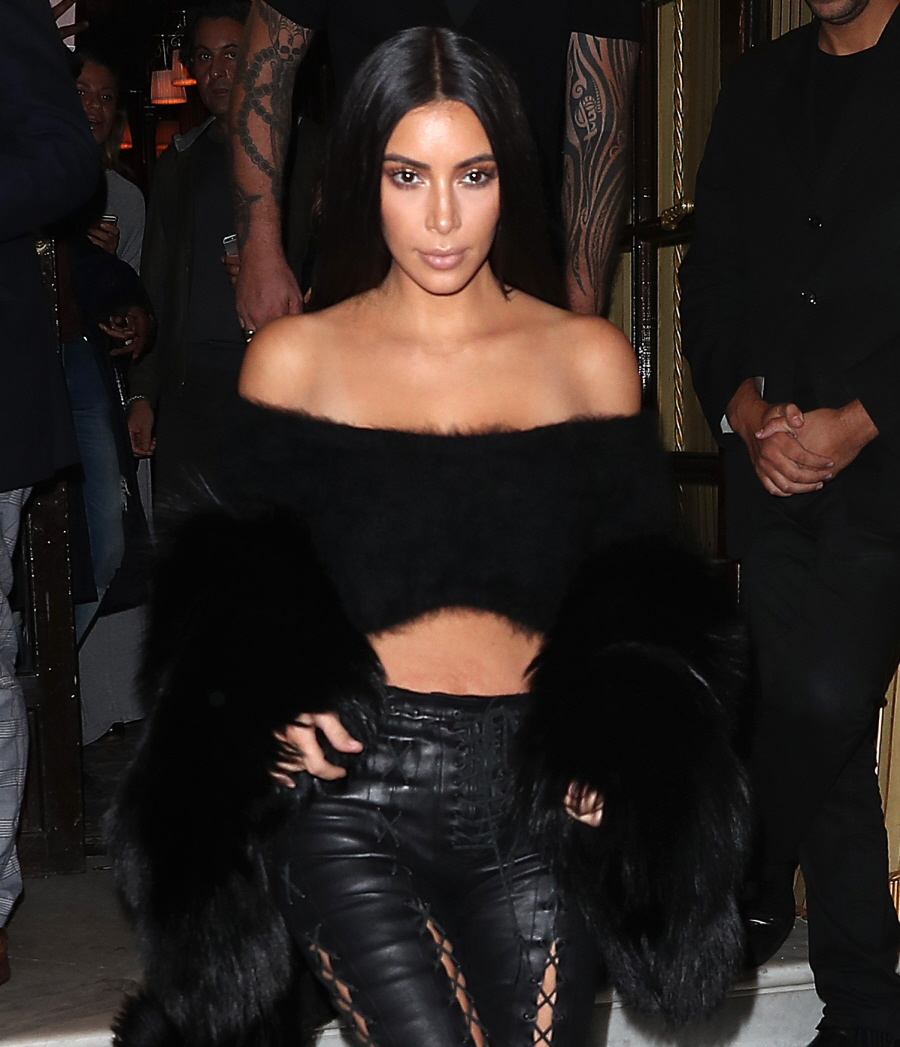 Photos courtesy of Fame/Flynet.