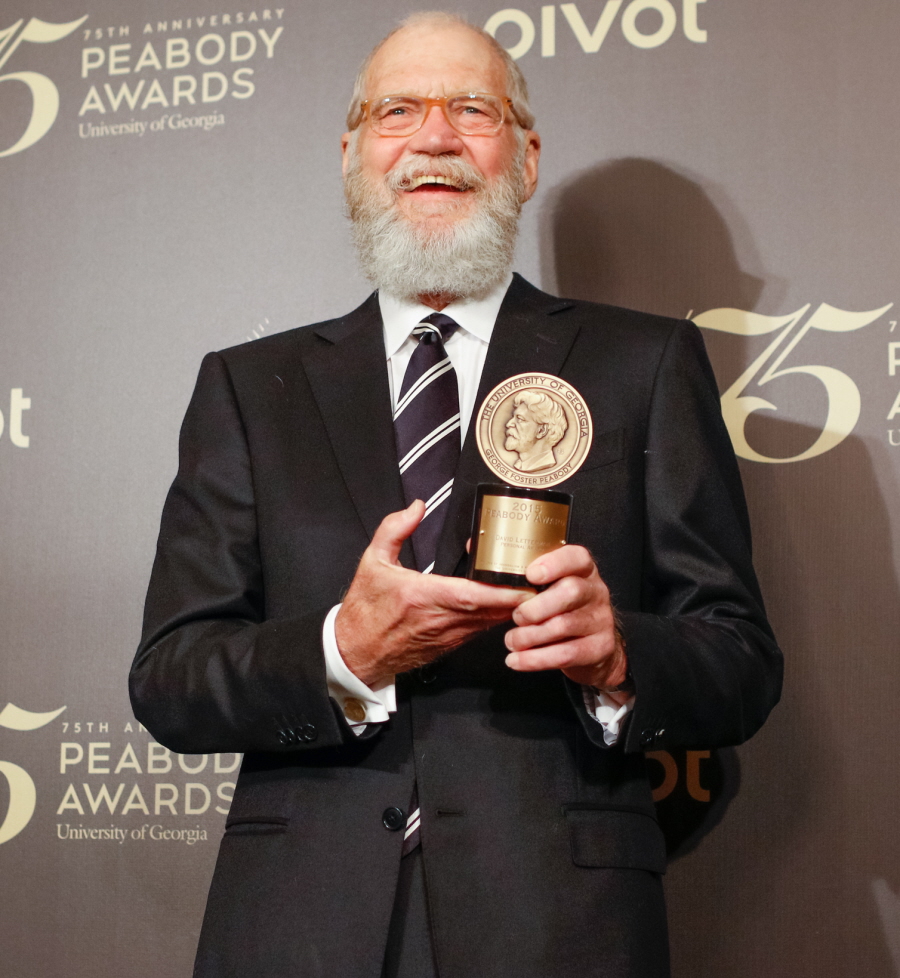 Throughout this election cycle, I've been missing Jon Stewart so much that at times it feels like a physical ache. Jon Stewart was never "the voice" of whatever generation, but most of the time, he could make me feel better about our insane country and our insane world. While I love John Oliver and Samantha Bee (both are my dream spouses), it does feel like our comedy has been severely kneecapped this year by a bunch of dudes who don't know how to talk about or to Donald Trump. Before this very moment, though, I didn't realize how much I had been missing David Letterman. Trump used to go on Letterman's show all the time, and they were friendly in a showbiz way. But Letterman gave an interview to the New York Times this week and he makes it clear that if he was still in charge of things, he would be going after Trump HARD. You can read the full piece here at the NYT. Highlights:
His interviews with Trump over the years: "I've known Donald Trump for a long time and I always thought he was exactly what New York City needed to have: the big, blowhard billionaire. "By God, I'm Donald Trump and I date models and I put up buildings, and everything is gold." Nobody took him seriously, and people loved him when he would come on the show. I would make fun of his hair, I would call him a slumlord, I would make fun of his ties. And he could just take a punch like nothing. He was the perfect guest.

The breaking point for Letterman: "So now, he decides he's running for president. And right out of the box, he goes after immigrants and how they're drug dealers and they're rapists. And everybody swallows hard. And they think, oh, well, somebody'll take him aside and say, "Don, don't do that." But it didn't happen. And then, I can remember him doing an impression, behind a podium, of a reporter for The New York Times who has a congenital disorder. And then I thought, if this was somebody else — if this was a member of your family or a next-door neighbor, a guy at work — you would immediately distance yourself from that person. And that's what I thought would happen. Because if you can do that in a national forum, that says to me that you are a damaged human being. If you can do that, and not apologize, you're a person to be shunned.

Whether Trump will be elected: "I kept telling people he will absolutely not get elected. And then David Brooks said he'll get the nomination and he will be crushed in the general election. And I thought: Yeah, that's exactly what's going to happen. I stand by that. The thing about Trumpy was, I think people just were amused enough about him to keep him afloat in the polls, because nobody wanted the circus to pull up and leave town.

How Hillary Clinton used a clip from his show in one of her ads: "I was flattered. I was pleased. I felt like I still have a small voice in this. I thought it was good. Slowly but surely, everybody got sucked into this vortex. "Did you hear what Donald Trump said?" And everything downstream got worse and worse. Poor Ruth Bader Ginsburg gets sucked into it, and I'm thinking, Oh, don't take the bait, ma'am. Then she says so-and-so and she has to apologize. Kids, if you turn off the light, the moths will stop coming.

How he would handle Trump as a guest now: "If I had a show, I would have gone right after him. I would have said something like, "Hey, nice to see you. Now, let me ask you: what gives you the right to make fun of a human who is less fortunate, physically, than you are?" And maybe that's where it would have ended. Because I don't know anything about politics. I don't know anything about trade agreements. I don't know anything about China devaluing the yuan. But if you see somebody who's not behaving like any other human you've known, that means something. They need an appointment with a psychiatrist. They need a diagnosis and they need a prescription."
This reminded me of Letterman's longtime affection for the old-school news men like Ted Koppel, Tom Brokaw and such. Like, that's the kind of voice we're missing here. Someone older and stable and decent, someone with gravitas who says, "No, it's not acceptable to say that. We can't allow that." Letterman does radiate an inherent decency, that vein of Midwestern authenticity. I hope people are listening.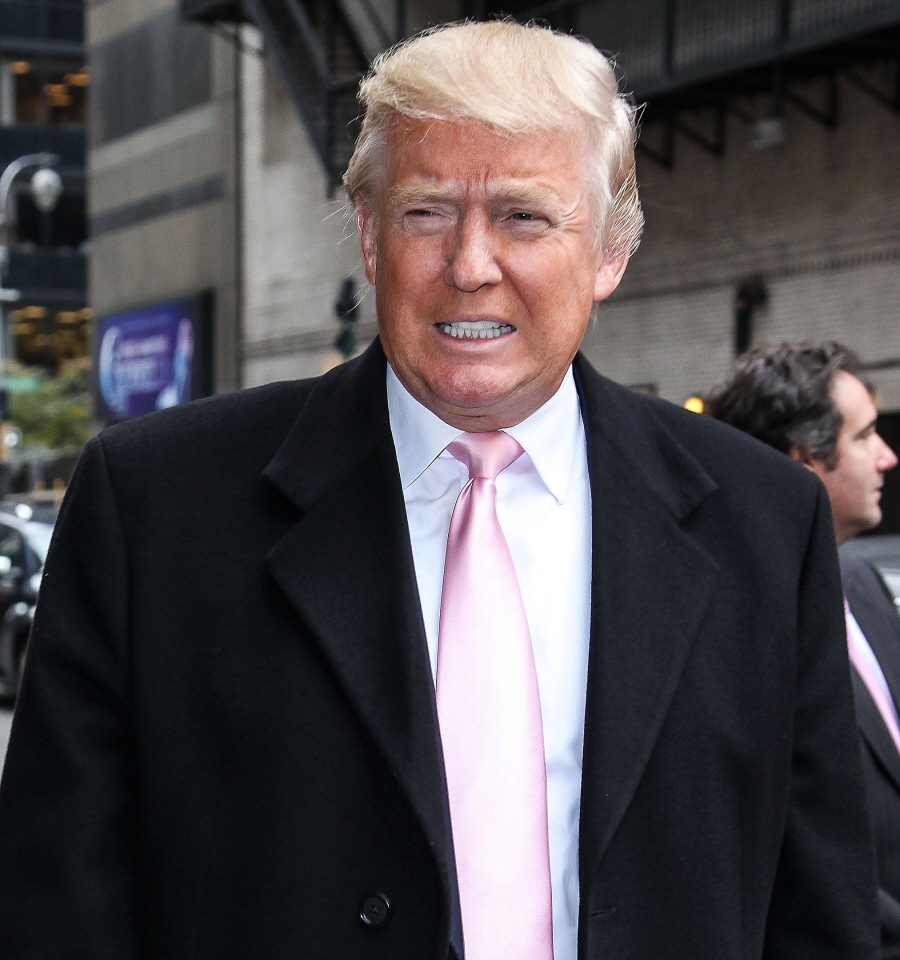 Photos courtesy of WENN.