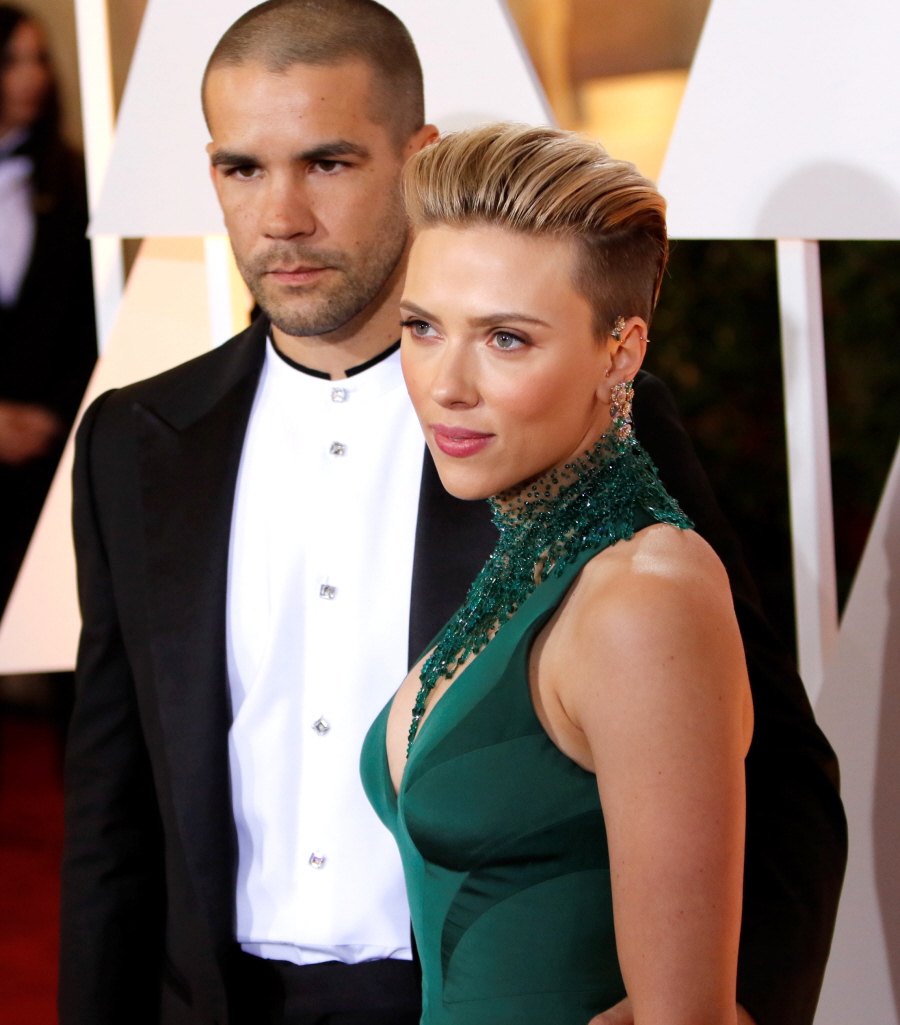 CB and I rarely fight but when we do, it's about popcorn. She likes sriracha popcorn and she called my fixation on super-buttery popcorn an "abomination." Personally, I think sriracha popcorn sounds like a culinary abortion, but whatever. The reason CB and I were fighting about popcorn this week is because we got a strange promotional email about Scarlett Johansson and her French husband Romain Dauriac. ScarJo and Romain split their time between Paris, New York and LA (presumably). Apparently, ScarJo and Romain have some kind of vanity side-project that involves… popcorn. Gourmet popcorn. Per the press release:
It was announced today that Scarlett Johansson and her husband Romain Dauriac to open their flagship gourmet popcorn shop named Yummy Pop in the heart of the Parisian district of the Marais. This will be their first foray as a family in creating and establishing Yummy Pop as a viable international business venture. The Parisian Yummy Pop store will have a soft opening on Saturday, October 22nd with its doors opening at 11:00 am. There will be a Grand Opening at a later date, to be announced soon.

"It has been a dream of mine and my family for several years to bring our favorite American snack to our favorite European City!" states Scarlett. "I am so excited to introduce Yummy Pop, a labor of love and Epicurean enthusiasm. My hope is for Yummy Pop to become a Parisian snacking staple and a symbol of friendship between my two most beloved cities, Paris and New York," elaborates Scarlett.

The favors will change with the seasons, as fresh ingredients become available, vibrant and are in abundance. Some of the popcorn flavors will remain as staples/classics. The current (and future flavors) were created in collaboration with Chef Will Horowitz of Ducks Eater & Harry and Ida's in New York City. The initial flavors offered are:

Sea Salt and Olive Oil
Real Vermont Cheddar – Romain's favorite
Real Vermont Maple – Rose's favorite
Strawberries and Cream—Romain's little sister favorite, manager of Yummy Pop
Chocolate Covered Strawberries
Truffle Parmesan and Sage – Scarlett's favorite
Can we all possibly agree that cheddar popcorn is the true abomination? WTF? Granted, my palate isn't super-sophisticated (my favorite foods are "Caesar salads" and "fried chicken") but seriously… these are the flavors? There's no standard "butter popcorn"? WTF is chocolate-covered strawberry popcorn??? How are they not offering a kettle-corn option either? Kettle corn is the best.
Should I even say anything about how random it is that ScarJo's vanity project is opening up a popcorn store in Paris? Random thy name is ScarJo. It sounds sort of like Scarlett is funding this to financially support some of Romain's family. Hm…
PS… CB wanted me to include her recipe for sriracha popcorn. You take ¼ cup of kernels, place in a paper lunch bag and microwave it for one minute and thirty seconds. Then add olive oil and sriracha.
PPS… that time when Scarlett wore a nightgown to a luncheon.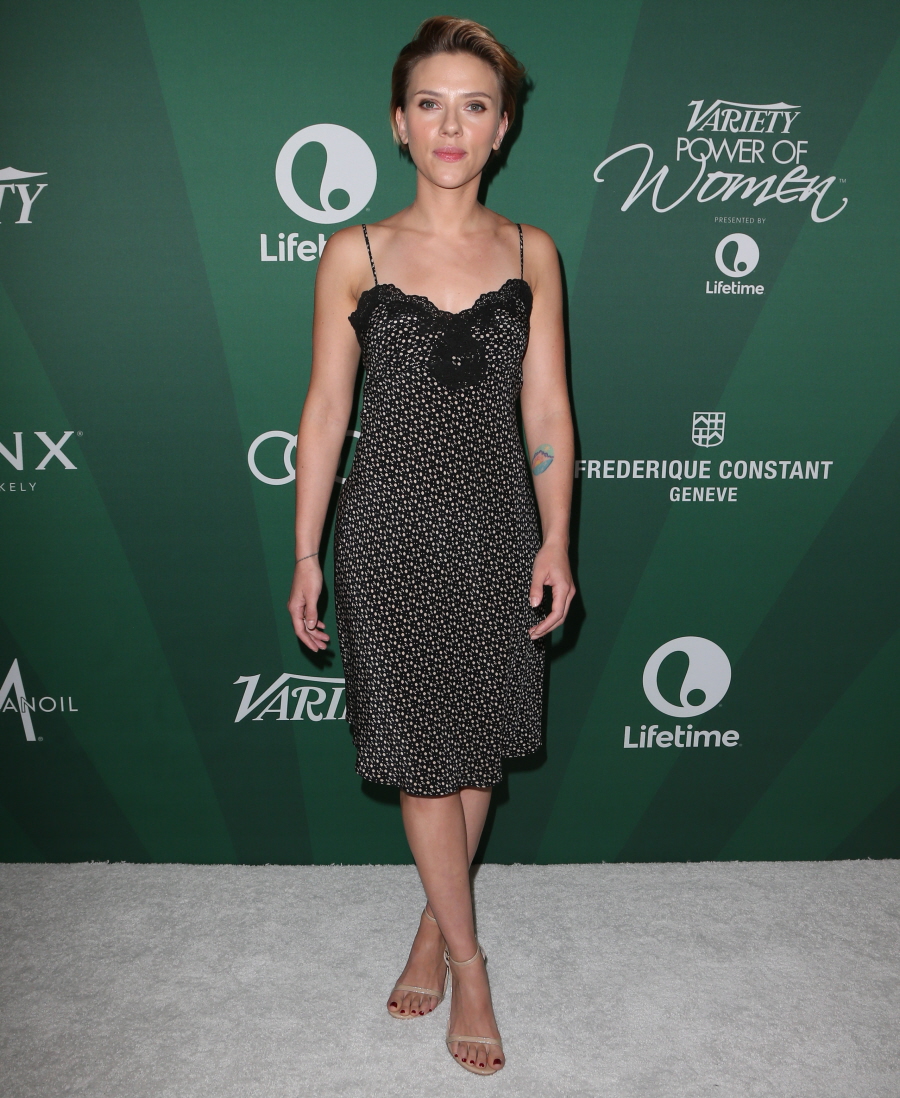 Photos courtesy of WENN.