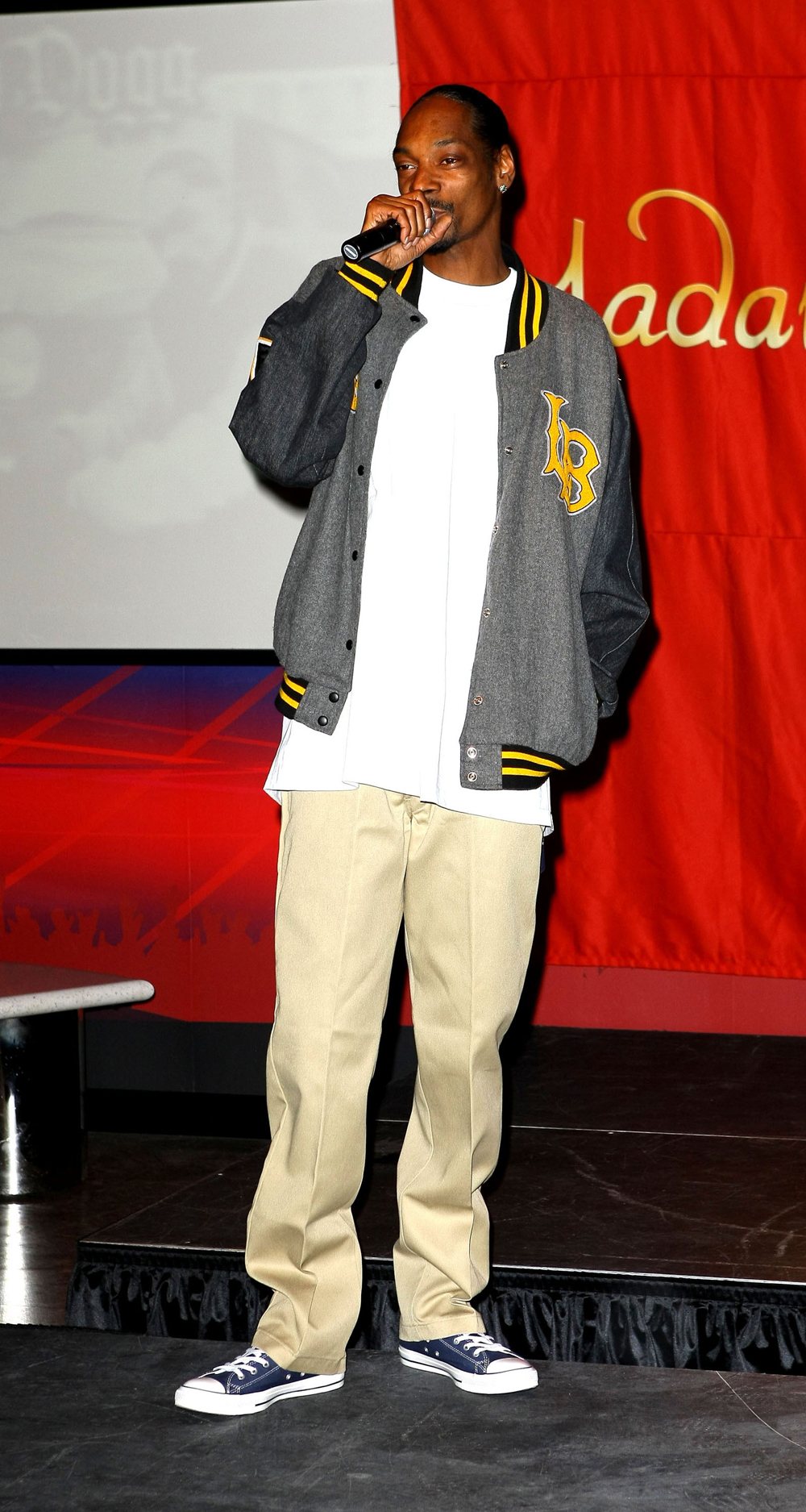 I have long had an obsession with Snoop Dogg. Not the music, but the man. He literally haunts me in my dreams. I've had a reoccurring one about him since I was in the fifth grade. Sometimes they're humorous and he's offering me gin and apple juice. Once he was shooting me, and I couldn't figure out why I wasn't dying, and I looked down and realized Snoop was shooting me with rubber bullets and he was just teasing.
There is – I like to think – and underlying fondness for him in my dreams, or at least a hope that he's sort of a good guy. Or my subconscious is whack. Okay that's probably it. Nonetheless, I wasn't surprised to learn that yesterday Snoop tried to help out an employee who got arrested for marijuana possession – by claiming the pot was his.
Snoop Dogg is the boss you dream of — if you're a pot smoking employee who is looking for someone to take the rap.

A few hours ago, cops in Norfolk, Virginia got a tip that a suspicious package had just arrived in the mail from Canada to the Norfolk Plaza Hotel, where Snoop and crew were staying.

Our Norfolk law enforcement sources tell us cops monitored the package that was addressed to a member of Snoop's entourage … then swooped in and arrested the dude for misdemeanor marijuana possession.

That's when Mr. Dogg showed up in the lobby and told cops the weed was for him, and then flashed his medical marijuana card.

So here's where it stands. The dude whose name was on the package was arrested. Cops are still investigating. Will Snoop's marijuana card become a get-out-of-jail free card?
[From TMZ]
According to the National Organization for the Reform of Marijuana laws, there's no medical marijuana exception in Virginia, so I doubt Snoop's card would have helped even if the package had been addressed to him. Who knows if it really was eventually meant to end up in Snoop's bong – I sorta doubt it. Not because the guy isn't baked 24/7, but if he's got the card and thinks that gets him off the hook, why not address it to him in the first place?
I don't know a whole lot about drug etiquette, but I'm guessing trying to take the fall for someone else's weed is downright chivalrous. Is it strange that it made me think, "Aww, that's so sweet!"? Actually, to rephrase, how strange is it? And on a related note, I wonder what was suspicious about the package? It came from Canada, so it's not like some dude in an overcoat delivered it. I'm assuming it was more about the person it was addressed to than anything. If it's the guy's first offense, he could get up to 30 days in jail, and up to a year if it's a subsequent offense. Too bad Snoop doesn't have a get out of jail free card instead of a medical marijuana card.
Here's Snoop unveiling his wax figure at Madame Tussauds in Vegas on April 20th with the Los Angeles Pomona Steelers, one of the football teams in his Snoop Youth Football League, which works to get at-risk kids involved in football and off the streets. Images thanks to WENN.com .