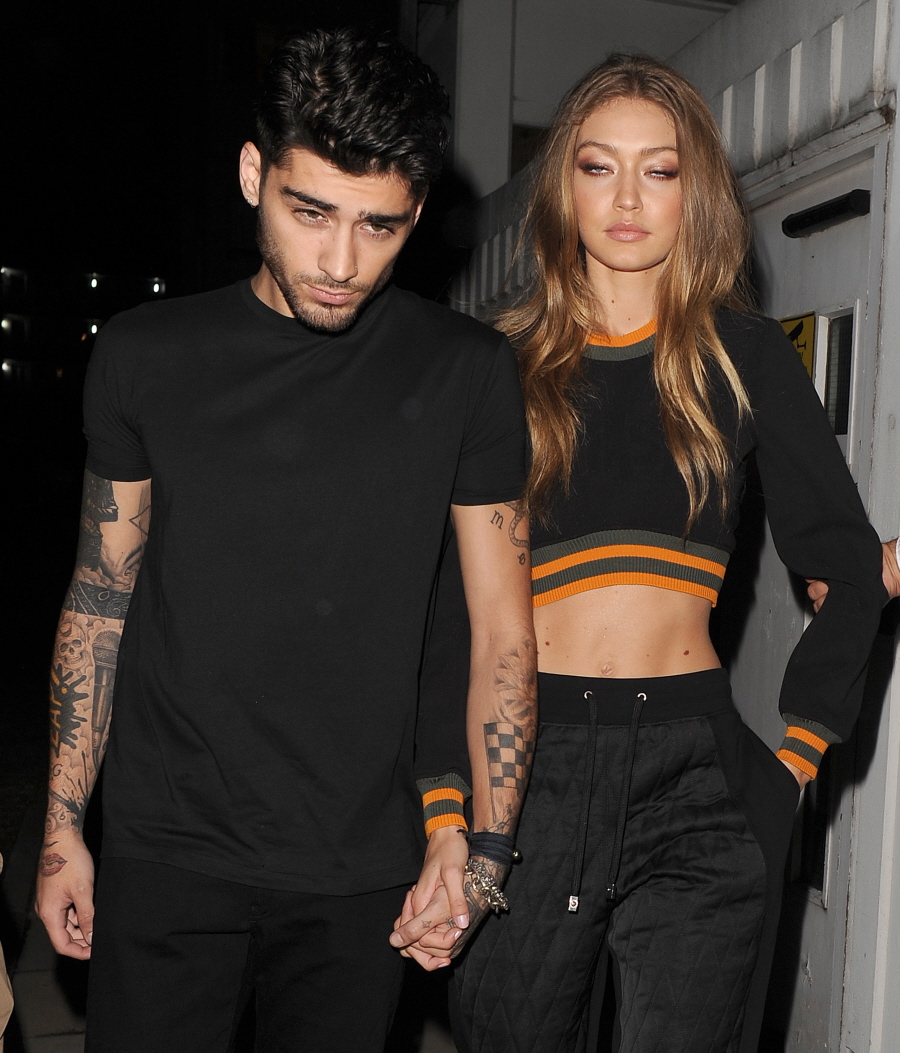 I think it says something really nice about the younger generation that one of their biggest "Couple Goals" celebrity-coupling is a model who is half Palestinian-American and a singer who is half British-Pakistani. Zayn Malik is a British Muslim pop star who sings in Urdu, has Arabic tattoos and who is dating half-Palestinian Gigi Hadid. From a diversity standpoint, it's kind of awesome that we're in this place in pop culture. It's also pretty awesome that it's not really a daily conversation for them, in that they're not constantly being asked about their background, faith or politics. But Gigi does f—k it up sometimes. Many British people were offended by her complete misrepresentation of what she called "breakfast beans," which she cited as part of her British boyfriend's meals. Well, it got worse when she was speaking to Gulf News, a Middle Eastern newspaper. You guys, she thinks Pakistan is in the Middle East.
Gigi Hadid made a mistake that is not winning her any love from Zayn Malik fans. While promoting her capsule collection with Tommy Hilfiger in Dubai, Hadid talked to the English-language Middle Eastern newspaper Gulf News about feeling a connection to her dad, who is Palestinian, whenever she travels to the Middle East.

"I especially love it when you meet other Arabs," she said. "There's such a sense of family regardless of whether you are blood-related or not anywhere in the world."

Hadid said people will come up to her and tell her that they are also Palestinian, "and we make a connection, it's beautiful."

The model then talked about having this same connection with Malik. "My boyfriend is also half-Middle Eastern," she said. "It's just a connection that you make that's really cool. It's hard to explain, but you feel like you're amongst [your] people."

The problem with this statement is, Malik is actually half-Pakistani and half-British. Pakistan is a South Asian country that shares a border with India, not a Middle Eastern one. While Gulf News was quick to point out this fact, the paper also mentioned that the two do share a "love for the Arabic language, with Malik sporting Arabic tattoos and using Arabic script in his merchandise, which Hadid often wears."
My guess is that she probably doesn't think Pakistan is in the Middle East. Right? Please let's believe that. Pakistan is an Asian country. My guess is that she meant to just speak in general terms, like she loves that she and Zayn come from similar backgrounds, both have Muslim fathers, etc. It just got confused. Maybe I'm giving her too much of the benefit of the doubt though. Maybe she really thought Zayn is "half-Middle Eastern."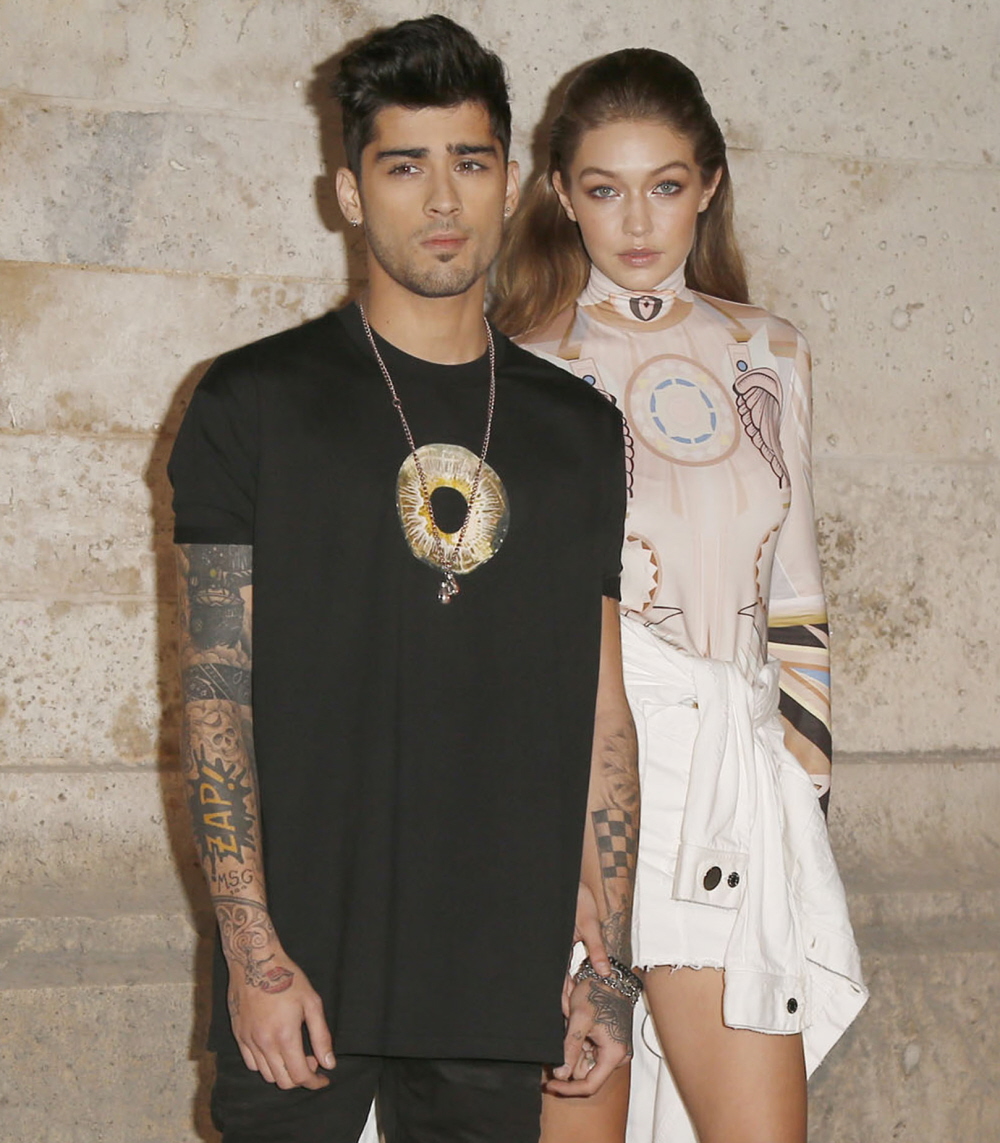 Photos courtesy of WENN, Fame/Flynet.