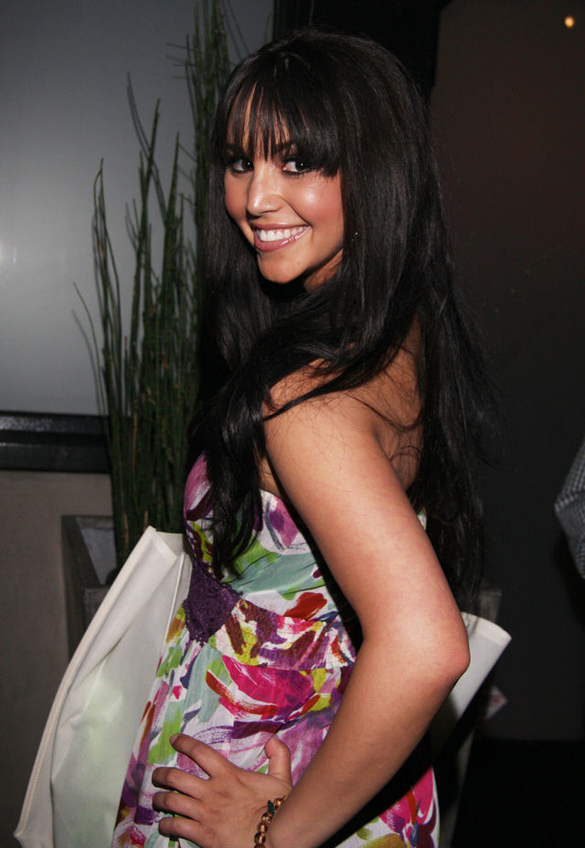 What do you do when your fifteen minutes of fame turns out to last only five? Well if you're Scheana Marie Jancan (who? My point exactly) and John Mayer broke up with you (by ignoring your calls) after dating less than a month, you gab to Heat magazine about how Mayer's still not over ex-girlfriend Jennifer Aniston. How he's pining for her. And playing his guitar in the dark. A lot. I'm guessing there's a solitary tear running down his cheek and probably moonlight streaming in through his window as he passionately warbles. Though Scheana didn't get quite that specific. But close!
Thankfully she has all sorts of private knowledge about John Mayer's deep, brooding inner turmoil.
John Mayer is still pining for on/off girlfriend Jennifer Aniston, his ex claims. Scheana Marie Jancan, who dated the musician after his most recent break-up with the actress, said he was 'devastated' about the split. She told Heat magazine: 'He really didn't think Jen would dump him – it was a complete shock to him.

'He's never really got over it and he still talks about her a lot. He's been playing guitar alone at night, pining over her.' The 24-year-old model and budding actress first met John when he was still dating the former Friends star. She met him again in April at the restaurant where she works.

Both going through break-ups at the same time, she said they 'just chatted and started hanging out', and described him as 'a great guy, funny and sweet'. Despite John's heartbreak over Jennifer, Scheana admitted that he had been 'dating various girls', including her, in a bid to make himself feel better.

According to reports, friends of Jennifer say John's behaviour has strengthened her view that it was right for their relationship to end.
[From the Daily Mail]
Honestly I really doubt John Mayer is pining for Jennifer Aniston, considering the indifferent way he supposedly treated her when they were together. Though some people only want someone when they've lost them, so who knows. But still, the guy is such a player, and like Scheana said, he's dating lots of girls. I doubt it's just to make himself better; he's simply going back to the status quo. John Mayer dates a lot of girls. That's what he does. In fact when I think about Mayer, I think cad first and "musician" second.
It is sort of a nice thought that perhaps Mayer's actually feeling some regret and maybe even honestly reflecting over his decisions. But he can't have changed for the better if he's behaving the same way he always has. He strikes me as the sort that can get a bit self-indulgent in terms of his moods. I don't doubt that he's playing guitar in the dark or whatever, but I'm guessing it's more for drama's sake than anything.