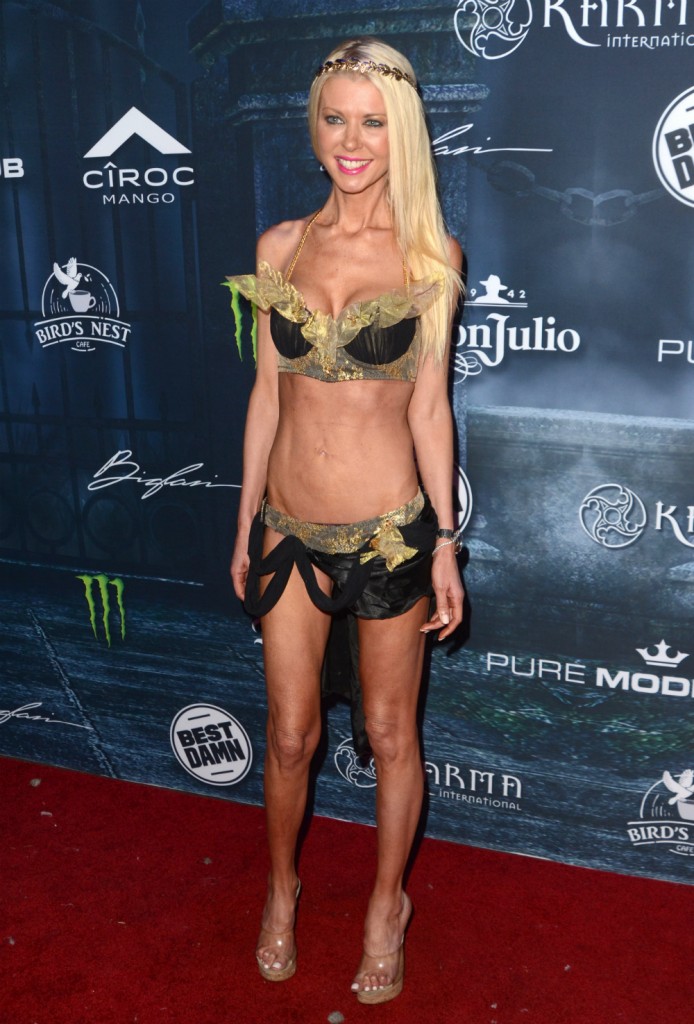 Tara Reid got into the holiday spirit at Maxim magazine's Halloween Party on Saturday by decking herself out in the Greek Goddess costume above. You can tell she's a Greek Goddess because that's what she said on her Instagram. Her ensemble involved a black and gold bra and a black… belt? What should we call that bottom bit there? Maybe a mutilated towel? She finished her look off with a gold laurel headband, acrylic wedges and a whole bunch of skin.
I am having a hard time pinpointing exactly which Greek Goddess she is. My first thought was maybe she is Artemis and Tara just covered her breast because she's so modest. But the gold laurel screams Nike, doesn't it? And the stick-straight hair? Clearly historical accuracy was her main goal. I love that the writer of this Daily Mail article whipped out all of Tara's cinematic efforts as descriptors, just in case anyone might forget where they'd seen her before. Tara spent a lot of time posing for the photographers on the red carpet, at one point moving her hair out of the way so they could get a decent cleavage shot. You know what? If she is still generating this kind of interest on the red carpet – then go get yours, girl. Since I defend Ariel Winters right to dress however she wants, I shouldn't comment on this patchwork of sewn-together cocktail napkins.
The party sounded like a real humdinger, too – I'm sorry I missed it! Also attending were Monica Sims, Stefanie Knight, Rachel McCord, Nicole Williams, Rich Kids of Beverly Hills stars EJ Johnson and Dorothy Wang, professional hanger-on Casper Smart, Drake's dad Dennis Graham, Reality stars Aubrey O'Day and Pauly D and Dancing with the Stars pro Sharna Burgess. Okay, now go back and read that list again but take a shot every time you say "who?" Chris Brown came dressed as himself and likely won the Most Frightening Costume of the night. You can see more pictures here. In Tara's defense, they all wore about the same amount (or lack thereof) of clothes.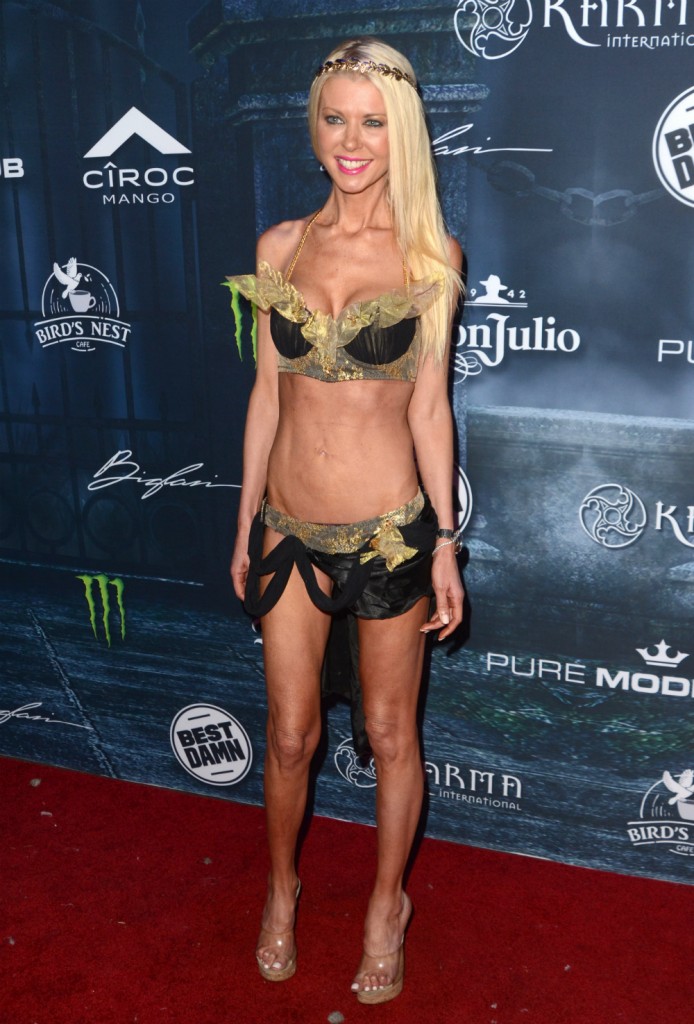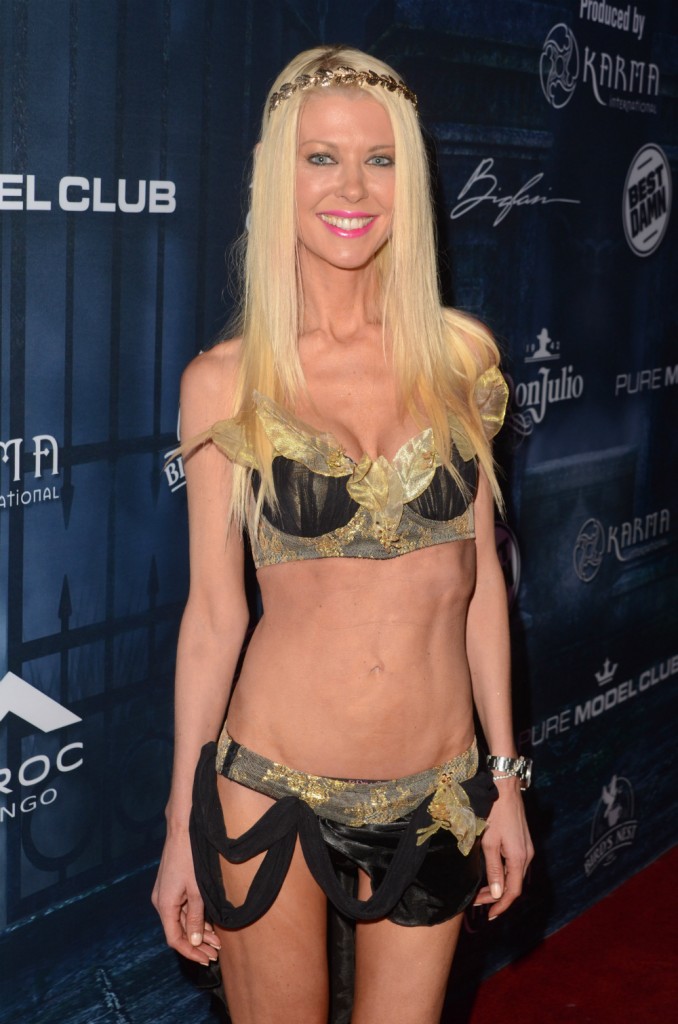 Photo credit: Fame/Flynet Photos