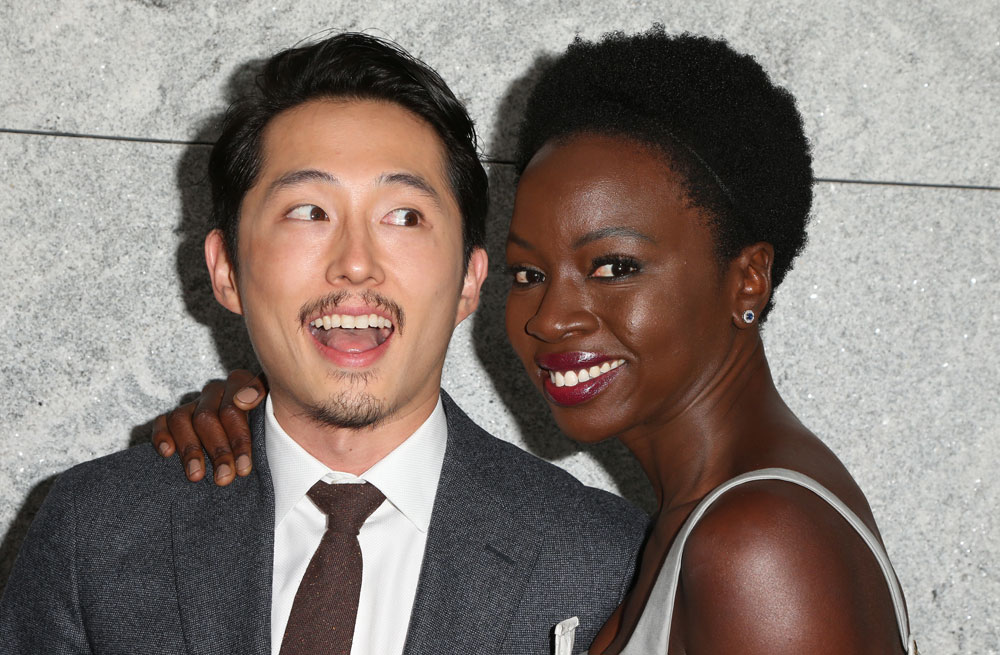 In yesterday's recap of the season seven premiere of The Walking Dead, many of you wrote that you're done with the show. You cited the torture p0rn, the deaths of beloved characters and the way that cliffhangers have been used to keep fans guessing and drum up viewership in a show that frankly doesn't need to rely on these tactics. In fact the manipulative repetitive plot devices may be having the opposite effect and losing viewers. After Sunday's premiere there's been outrage from the fan community and think pieces from journalists who are ditching TWD. Sarah at Lainey Gossip is done with it and The Verge has a new article with different writers explaining why it's no longer worth watching. I haven't been following their coverage but they've been writing about quitting TWD for a while and this was the last straw. Here's part of that article, written by Bryan Bishop.
It's been easy to look the other way while The Walking Dead has indulged in its crueler, more vulgar tendencies. From the beginning, the series was able to mash up violent zombie deaths with legitimate character development — particularly in its first few years — and the quality of the drama and emotional engagement made it a fascinating horror hybrid. But that balance became less nuanced when showrunner Scott Gimple took the helm. And it turned outright problematic last season when the show seemed to eschew true character or narrative developments in lieu of tawdry manipulation. Whether it was faking Glenn's death, dropping Polaroids of bashed-in heads into shots to tease comics fans, or the seemingly endless almost-reveals of new bad guy Negan, The Walking Dead seemed more about hyping itself than about telling a story.

It was all building up to last night's season premiere, when Negan and his baseball bat Lucille went after the show's heroes. Abraham died. Glenn died. The episode added cheap tension by leading the audience to believe that Rick would cut off his son's arm. It was horrifically violent. It was cruel. And the show had the audacity to slap on some cello score and a "what could have been" fantasy sequence to make sure the audience was manipulated as much as possible.

This wasn't quality television, and it wasn't suspenseful drama. It was torture-porn masquerading as storytelling, and AMC should be ashamed for airing it.
That was extremely well put. After that the piece has more editorials explaining how manipulative and sh-tty the show is getting. I highly recommend reading it in full. Another one of my favorite quotes is from Nick Statt who writes "The beatings were certainly some of the most upsetting visuals I've ever put myself through on a cable television show. It feels as if a line was crossed… no amount of payoff is worth being jerked around like this. The point I'm making here is that if there were ever any time to say no — to exercise your will as a consumer and to respect your time and emotional energy — that time is now."
As I mentioned yesterday, I gave up on the comics right after Glenn died. If I stop watching the show as well it will be because of not only Glenn's death, but for how unpleasant it is. It feels like emotional abuse just to watch it. While I understand that we're supposed to experience that episode as Rick does, it worked too well in my opinion and just left me depressed and beaten. There's a way to show a major character going through extreme adversity without making it seem horrible and pointless.
Every explanation the show runners have given for these cheap tricks has been inadequate and arrogant. Comic creator Robert Kirkman said on Talking Dead that "We wanted to send a clear message that we are just getting started and there is a lot that is going to be coming from this." Showrunner Scott Gimple promised that tone would be lighter moving forward, and then he made a cheap quip about Abraham because of course he did.
It's actually funny after the episode you just saw. There's a tiger. There is King Ezekiel. And that begins a season where we see all these different worlds, all these different characters. We see these characters that remain trying to put together the pieces, trying to go on. And there's a big story for Abraham!
See that's what they think of us, they think we don't care about these characters or if we do, that it's something to be mocked and laughed about. I already have a replacement show in mind.
Here are photos from The Talking Dead special!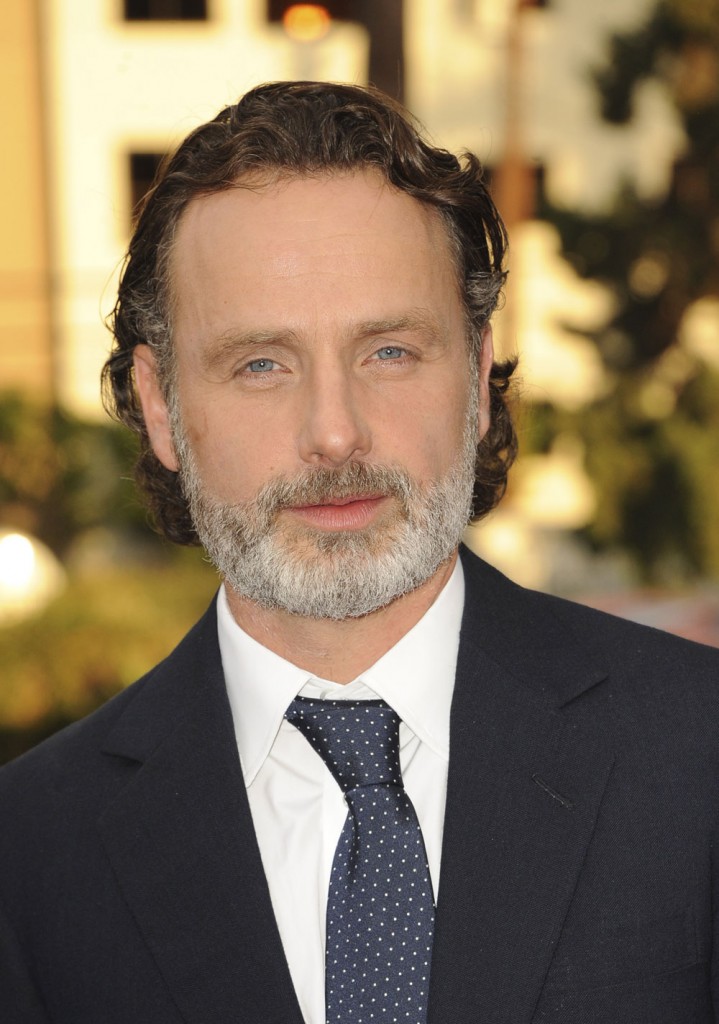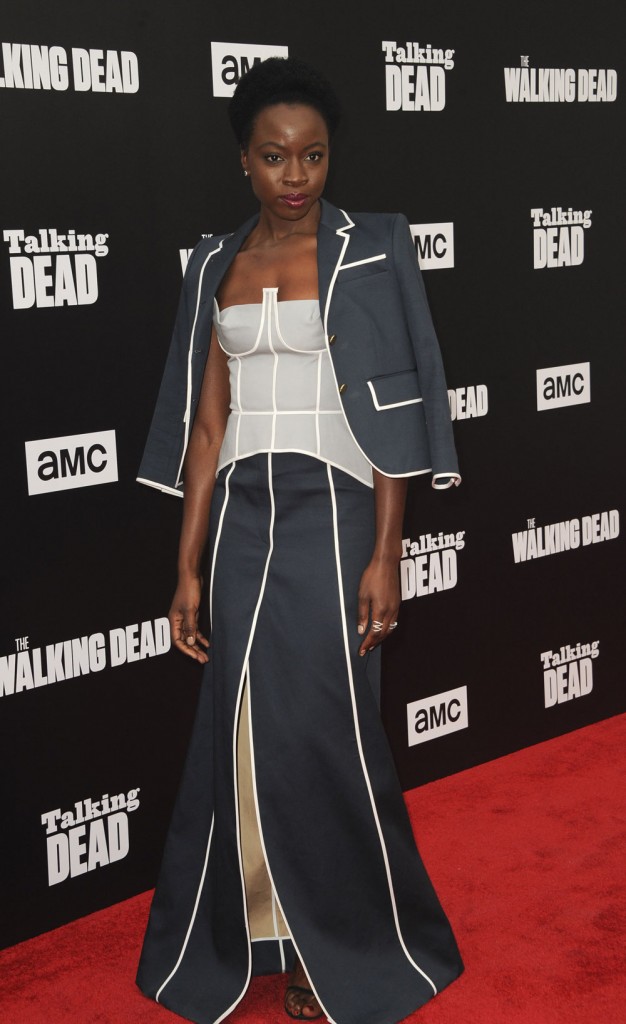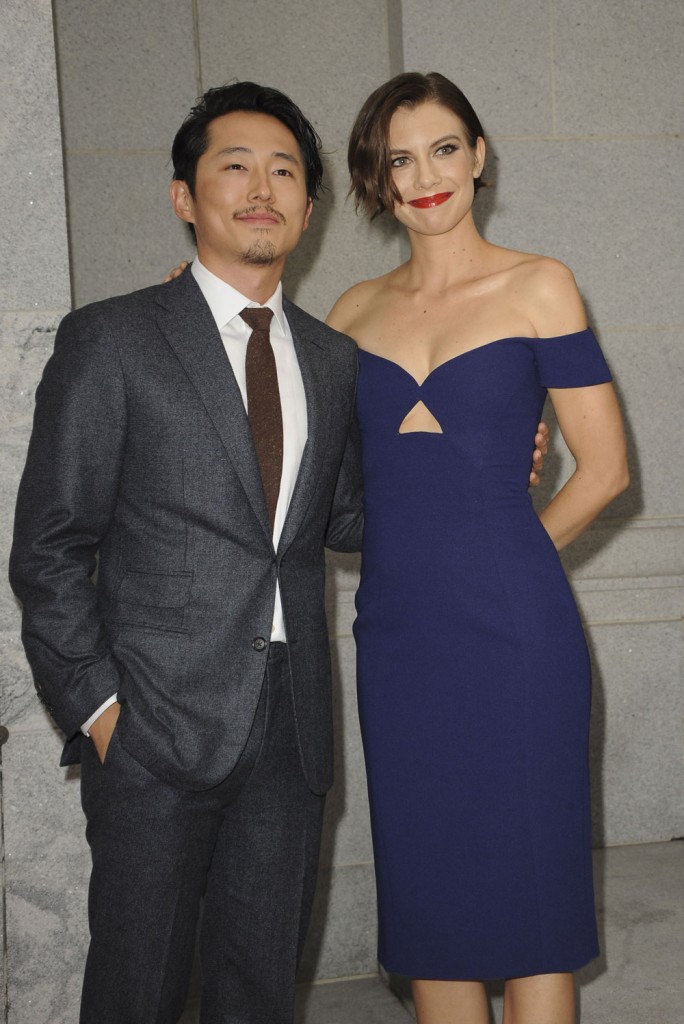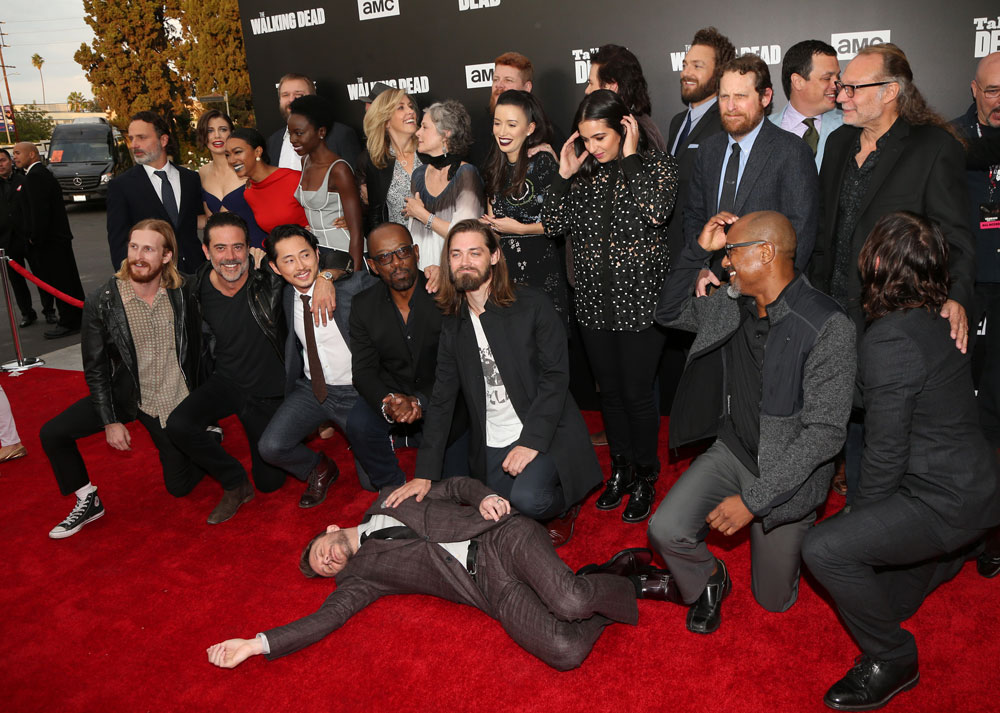 Photos credit: WENN.com