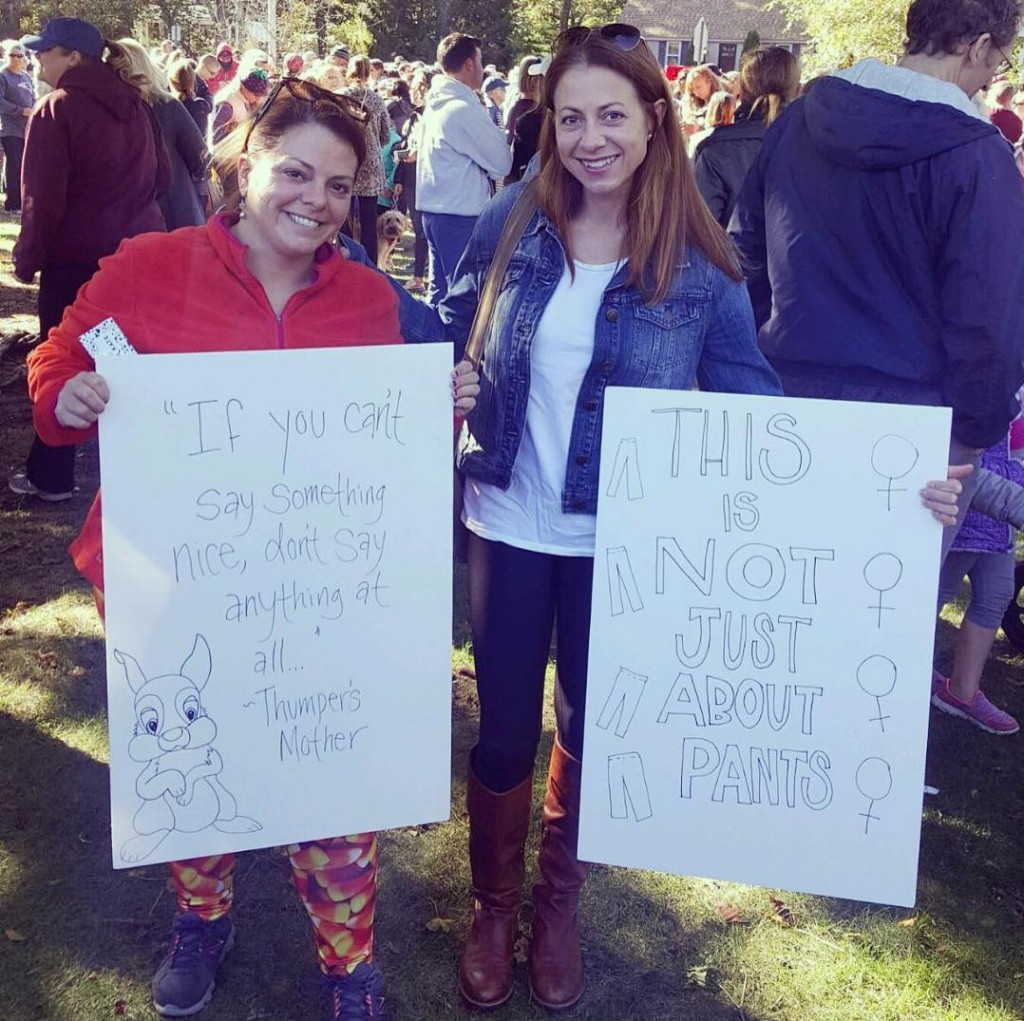 We all need a break from the constant barrage of political news, but this topic could prove to be just as divisiv. After penning a letter to the editor of his local newspaper, Bennington, Rhode Island resident Alan Sorrentino found himself the subject of the ire of Lulemon loving women everywhere.
The 63-year-old Sorrentino apparently has a big issue with yoga pants and decided to let his feelings be known. I guess he took a break from tel to get the hell off of his lawn and went after ladies who like to wear yoga pants. Here are some excerpts from the letter. It's quite the gem.
"Not since the mini-skirt has there been something worn by so many women who should never have it on in the first place."

"Like the mini-skirt, yoga pants can be adorable on children and young women who have the benefit of nature's blessing of youth. However, on mature, adult women there is something bizarre and disturbing about the appearance they make in public. Maybe it's the unforgiving perspective they provide, ina ppropriate for general consumption, TMI, or the spector of someone coping poorly with their weight or advancing age that makes yoga pants so weird in public."

"Yoga pants belong in the yoga studio. What's next? Wearing a "Speedo" to the supermarket? Imagine if men did that. Yuck!"
Okay, I do see his point about the Speedos. They are pretty much yuck on anyone. Well, yoga pants fans in the sleepy Rhode Island town were none too happy with Sorrentino's comments and organized a march past his home. The event was organized via Facebook as a "peaceful yoga pants parade" and organizer Jamie Burke told the local television station that the march wasn't an attack against Sorrentino, but was more of a statement against misogyny and body-shaming of women. Burke said of the event, "This a wonderful group of people celebrating our bodies and our right to cover them however we see fit."
Hundreds of yoga pants-sporting supporters, many armed with signs displaying positive messages like "I've got passion for my pants and I ain't afraid to show it" and "Love yourself," took to the streets of Barrington, marching past Sorrentino's house and ending in a local park for a yoga session. The event also raised money for Sojourner House, a non-profit organization that aids survivors of abuse.
Of course, social media had a field day with the hashtag #yogapantsparade. Some were glad to show their support:
I'm not here to be pretty for you #Barrington #YogaPantsParade

— kathrynyates (@kathrynyates) October 21, 2016
I wish someone would try to tell me not to wear my yoga pants anymore. Bitch, please. #YogaPantsParade pic.twitter.com/aMMZu7YdXO

— Jennifer Medina (@jennaay0730) October 24, 2016
On the other side of the debate was conservative talk show host Dana Loesch, who was among the detractors of the event, tweeting:
Pretty messed up to organize a protest at the house of a private citizen who doesn't like leggings https://t.co/ywZPx3C44E #yogapantsparade

— Dana Loesch (@DLoesch) October 24, 2016
Sorrentino told the local media that his letter was meant to be satirical, but the damage has been done. He has reported getting death threats and told WPRI's Eyewitness News the parade by his home was "stressful" and "intimidating," calling the event an "improper reaction." He even went so far as to say, "This is bullying." He was invited to take part in the parade but refused when he was asked to don yoga pants himself for the event. Dish it out, but you can't take it, huh?
I don't know what all of the fuss is about. Yoga pants are comfortable. No, actually, they're really comfortable. And, as many of the protestors noted, no one has the right to tell you what you can or cannot wear. That being said, I personally am very self-conscious about walking around in yoga pants if I am not planning to head to the gym in them. That's just me. If you want to wear yoga ants, knock yourself out. But just remember, yoga pants might be considered pants, but leggings are not pants. Never forget! (This woman is still my hero.)
Some words from the organizer before the parade began. #yogapantsparade pic.twitter.com/wknvhYbdok

— Kyle J. Silva (@Kyle_J_Silva) October 23, 2016
Yoga pants for all generations. #YogaPantsParade pic.twitter.com/v4YhFYX5k8

— Yoga Pants Parade (@paradeyogapants) October 23, 2016
Women over 20 shouldn't wear yoga pants? Oh please! #YogaPantsParade https://t.co/nKJrGhd2V0 pic.twitter.com/JJaOmuo7bQ

— Jade Tai (@JadeTaiXO) October 25, 2016