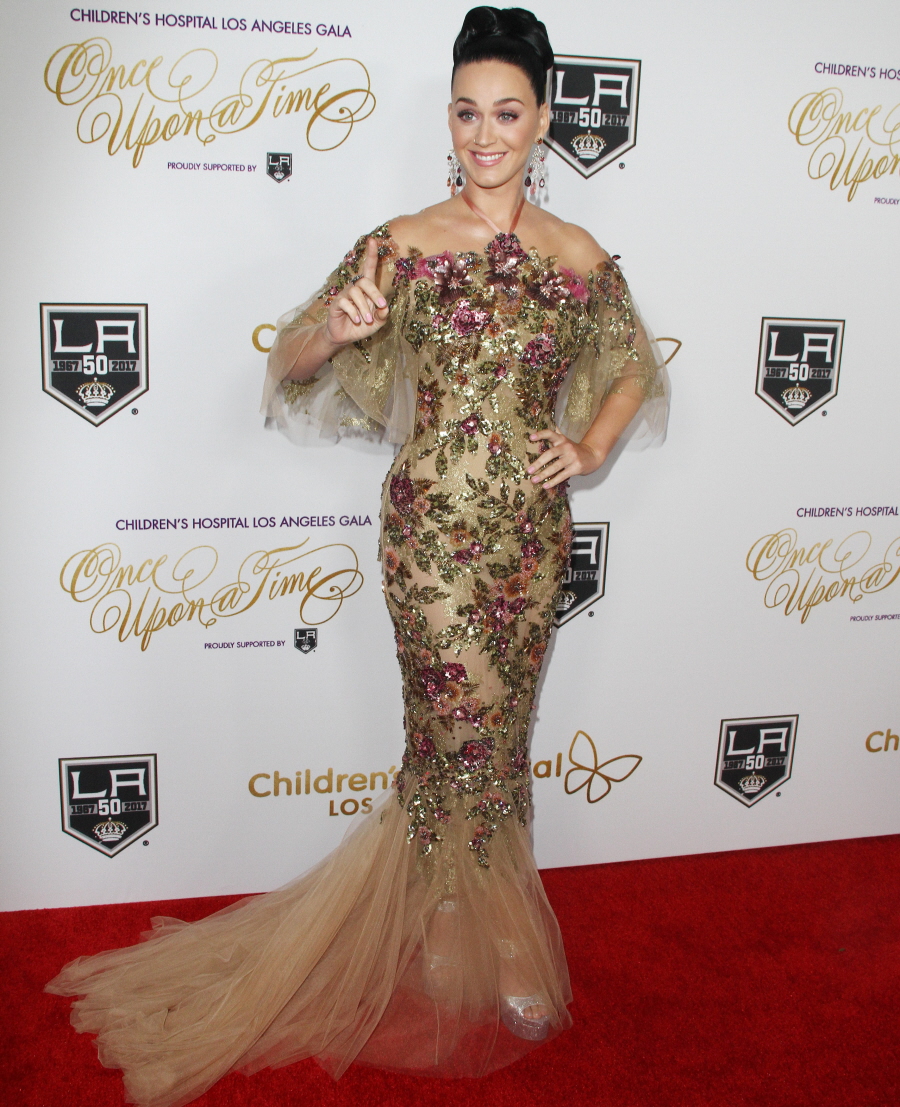 Katy Perry and Hillary Clinton have birthdays right next to each other. Katy turned 32 years old on Wednesday and HRC turned 69 years old on Thursday. Both women celebrated their birthdays in similar ways too – Hillary attended a rally in Miami, then went to the Adele concert with some of her staffers. Katy Perry voted for Hillary and then went to a Kanye West concert at The Forum in LA. According to E!, Katy went with a group of friends to the Yeezy concert, then she went to Delilah for what she thought was going to be an intimate dinner with a handful of friends, but it ended up being a big surprise party. But that's not the point of the story! The point of the story is that Katy chose the Kanye concert on purpose. And of course Katy was Snapchatting all of the important moments, like THE line from Kanye's "Famous" (NSFW lyrics):
Katy recording herself during Kanye's Taylor lyrics 💀💀💀💀 pic.twitter.com/YRPexiW8BA

— malek (@legendarymalek) October 26, 2016
I mean… did anyone think this feud was over? Of course it's not over. And Katy and Kanye are still tight – they've collaborated before, and I'm still waiting and hoping for Kanye, Katy and Calvin Harris to all get together for a mega-hit collab. The enemy of my enemy is my friend and what have you. Is this all very middle school and petty? Of course. But let's also remember all of Taylor's "Bad Blood" bulls—t, which was just an attempt to "out-friend" Katy publicly. While Katy's move here was lame, she's truly battling lame sh-t with equally lame sh-t.
Meanwhile, here's further evidence that Katy is living her best life: for her birthday, she not only ate glazed donuts and a BACON CAKE (OOOOOOoooooOOOO) but she received a "Goddess Box" as a gift. What is a Goddess Box? According to the Daily Mail, it includes "a plush vagina beneath a glass dome." Bless.
Photos courtesy of Fame/Flynet.