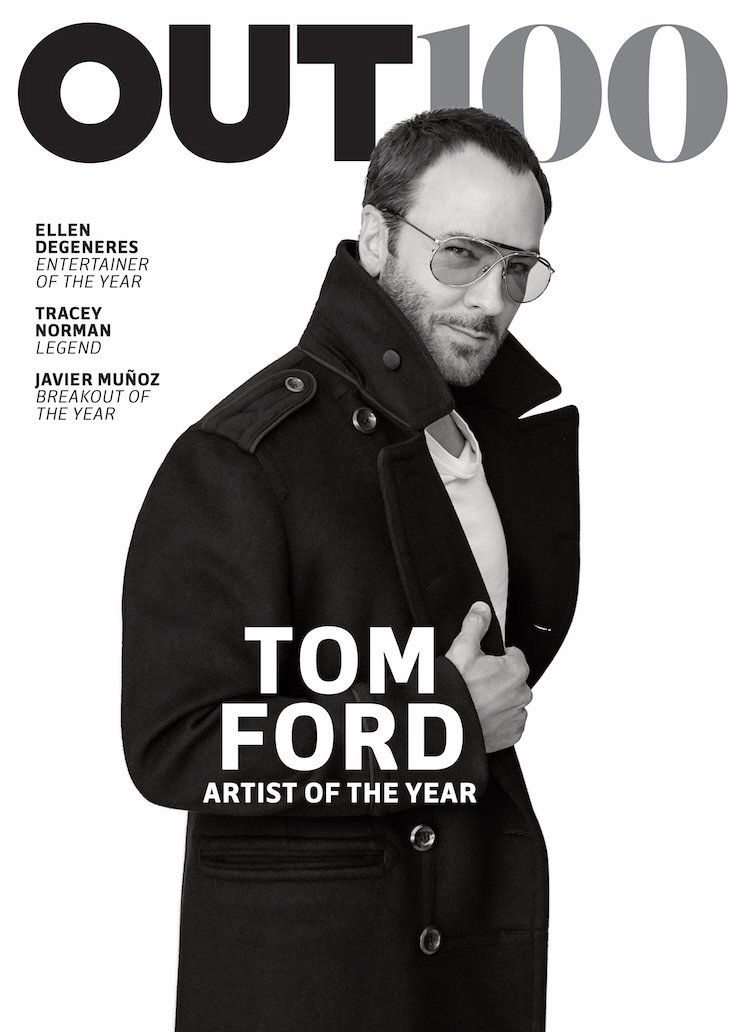 Tom Ford covers the new issue of Out Magazine, the Out 100 list. Ford is being recognized for his return to directing, with the soon-to-be-released Nocturnal Animals. It's one of the fall films I can't wait to see. Plus, I enjoy Tom Ford's interviews. He's an interesting guy and he is – in his own words – an "obsessive-compulsive Virgo," which I relate to. Virgos, man. We'd quietly pick up all the trash in the world if someone would let us. Anyway, here are some quotes from Ford's Out interview, plus some quotes from a recent interview he did with the Radio Times.
Moving his 4-year-old son from England to LA: "He's losing his English accent very quickly, which I'm a little sad about. He hasn't started saying 'awesome' yet, which he absolutely cannot say. He cannot start saying 'awesome.' " What other words or phrases are banned in the Ford-Buckley residence? "The worst for me is 'my bad.' It's like a country of infants! You hear adults saying things like that — I'm shocked."

The "obsessive-compulsive Virgo." "I sound like an old man a lot of times because I am old-fashioned and formal in many ways. If Jack would meet you, he would put out his hand and say, 'Hello, Mr. Hicklin,' and he'd look you in the eye."

He hates Donald Trump: "What. If. He. Wins!?" He likes Trevor Noah's "Cinnamon Hitler" sobriquet for the Republican nominee and believes Trump's populist demagoguery has been nurtured by America's failing education system. "Unfortunately, a lot of people are not educated enough to realize that he actually doesn't have a plan, cannot even make a sentence, and that's where we have failed as a country — through education."

Becoming a father in his 50s: "I always wanted kids. But I really had a bad drinking problem. I couldn't have had Jack in that state — I'd have dropped him down the stairs and accidentally burned him with a cigarette." He compares parenthood to jumping off a cliff but says there's only one thing he has truly had to sacrifice. "You give up the right to kill yourself. And I kind of liked that, because it's the ultimate out. Also, I hurt my back. Jack's heavy now. You realize why most people have their kids when they're in their 20s or 30s."

He's not into materialism anymore: "Contemporary culture tells you that it is possible to achieve happiness, and it's not. You can have happy moments, happy days, but you're also going to have things that are devastating in your life, whether you're rich or poor. Everyone today is on anti-depressants. It sounds weird coming from me, a fashion designer, but we all have expectations of life that can't actually be achieved. The things that make me happy are the people in my life. Your parents tell you the best things in life are free and you go, 'Yeah, yeah, the best things are a new apartment and a shiny new car.'"
[From Out & The Daily Mail]
Is it wrong that I sort of agree with his assessment about education? I'm also really worried about Donald Trump's "base" – the 40% of people who think that Trump sounds coherent or even sane. Then again, I say "my bad" and "awesome." So Tom Ford would not approve of me. As for what he says about materialism… yeah, I get it. Happiness is a warm bed and a good book rather than a Rolls Royce. But Ford only came to Jesus on materialism after selling the lux life for decades.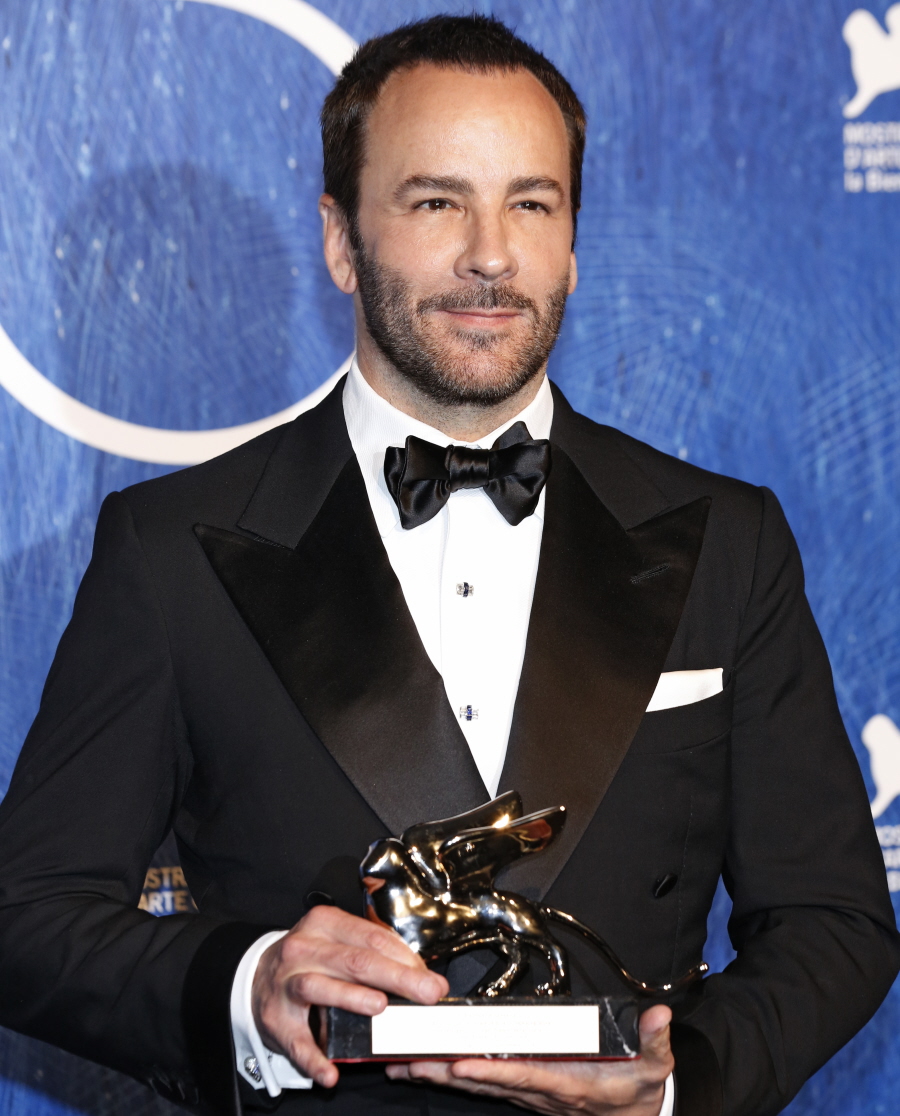 Photos courtesy of Out Magazine, WENN.