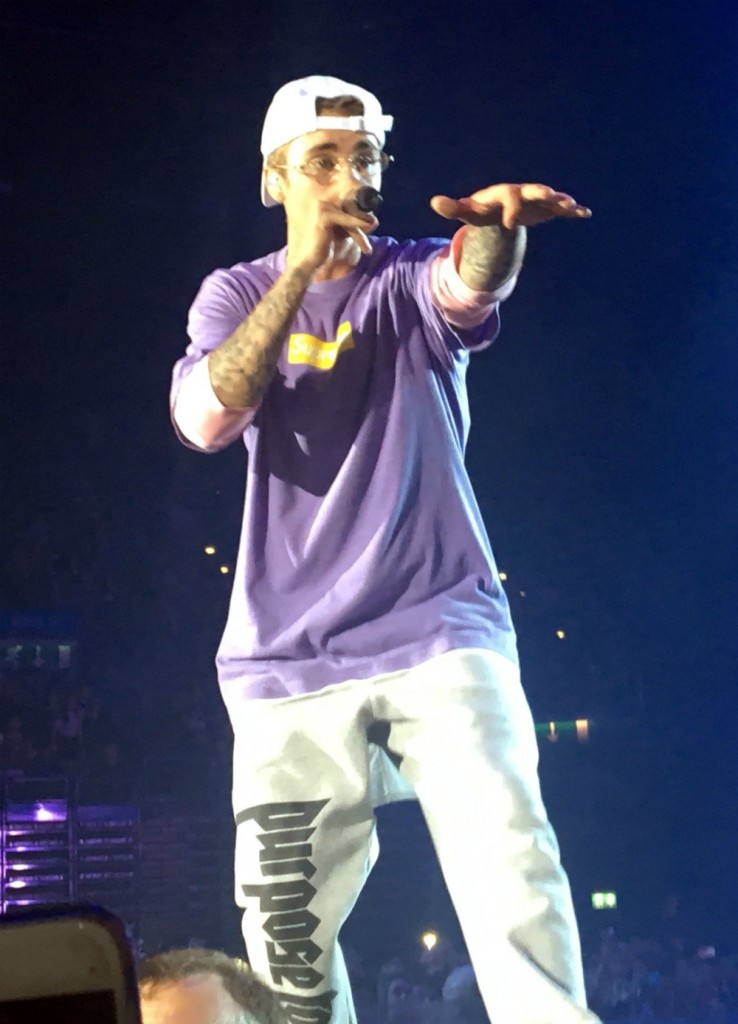 Somewhere along the way, Justin Bieber shrugged off the pop-star mantle and decided he is now a Pop Prophet. Bieber is currently on the European leg of his Purpose tour to promote his Purpose album. To bolster his message, Bieber has been discussing "purpose" in between songs. The problem is, fans keep making him lose his train of thought. We discussed Bieber scolding his fans in Birmingham for yelling as he was talking. While performing in Manchester, he again told the crowd to stop "screaming in these breaks." When it happened his second night in Manchester, Biebs lost it. He dropped his microphone and stormed off the stage. In the middle of the concert. After a brief absence – and what I assume was a threatening look from a large roadie – Biebs came back out on stage and explained to his fans exactly why he had to stomp off:
So the reason why I got upset is because I traveled across the whole world to come here and I dedicated my life to this. I dedicated my life to performing, I dedicate my life to bringing smiles to people's faces, and I feel like people just aren't giving me the same respect back, and courtesy. That's all.
For the love of all things holy, people – The Biebs has dedicated his life to us! Can't we just return the favor by remaining silent during his concerts? Since clearly we as a populous don't get The Biebs, he wrote his thoughts in an Open Letter that he posted on Twitter. But then he deleted it. But then he said pretty much the same stuff that night in Glasgow which he posted to both Facebook and Twitter:
— Justin Bieber (@justinbieber) October 30, 2016
Just in case that gets taken down, here's what he said:
So as you guys know… this is called the Purpose Tour. And the reason why I named it the Purpose tour is cuz I simply wanted to remind everybody that everybody has a purpose. No matter how old you are, no matter how young you are. And when you start saying things in life that matter, especially on a large scale, people tend to want to shut you down. What I mean by that is, people try to twist things. Some people don't want to listen. But I simply feel like… If I wasn't… If I didn't use this platform to say what I truly feel. And if I didn't use this platform to be the man that I know that I am, and speak from what's in my heart, then I'm doing myself an injustice and I'm doing everybody in this audience an injustice. So there's gonna be times…there's gonna be times where, you know, I say the wrong thing. Cuz I'm human and I don't pretend to be perfect. And I hope to God that, you know, I don't say the right thing all the time cuz if that was the case, then I'd be a robot. And I'm just, I'm not a robot. And there's gonna be times when I get upset. There's times when I'm gonna be angry. There's times when I'm gonna be frustrated, but I'm always gonna be myself on this stage. Always. And so when people try to twist things and say, 'Hey Justin, Justin's angry at his fans and doesn't want his fans to scream,' that's not at all what I was doing. All I was simply doing was wanting people to listen and kinda hear me out a little bit and certain people, certain cities, aren't gonna wanna hear it. And sometimes it's my job, to just okay I catch a vibe and I'm not gonna try to force something. But I just appreciate you guys tonight listening to me and understanding and rocking with me. You guys are truly amazing. And I couldn't do it without you. So this last song is called 'Purpose.' And I'm so lucky to be able to share this purpose with you. Thank you.
Once again, screaming at a concert is not exactly new and certainly not unique to Bieber. But what is becoming abundantly clear is that Bieber thinks he is laying down some truly powerful thoughts. I don't even think it's a respect thing, I think he's shocked his audiences aren't mesmerized by his wisdom. As if maybe the reason they aren't weeping with gratitude is simply because they can't hear him. Okay, we get it, Biebs – your purpose is to tell all of us that we have purpose. Revolutionary. After the audience receives your edification, how best do they express their appreciation? I mean, clapping can get out of hand quickly so, shall we go with snapping?
OMG – Bieber doesn't think he's a prophet, he thinks he's a Beat Poet.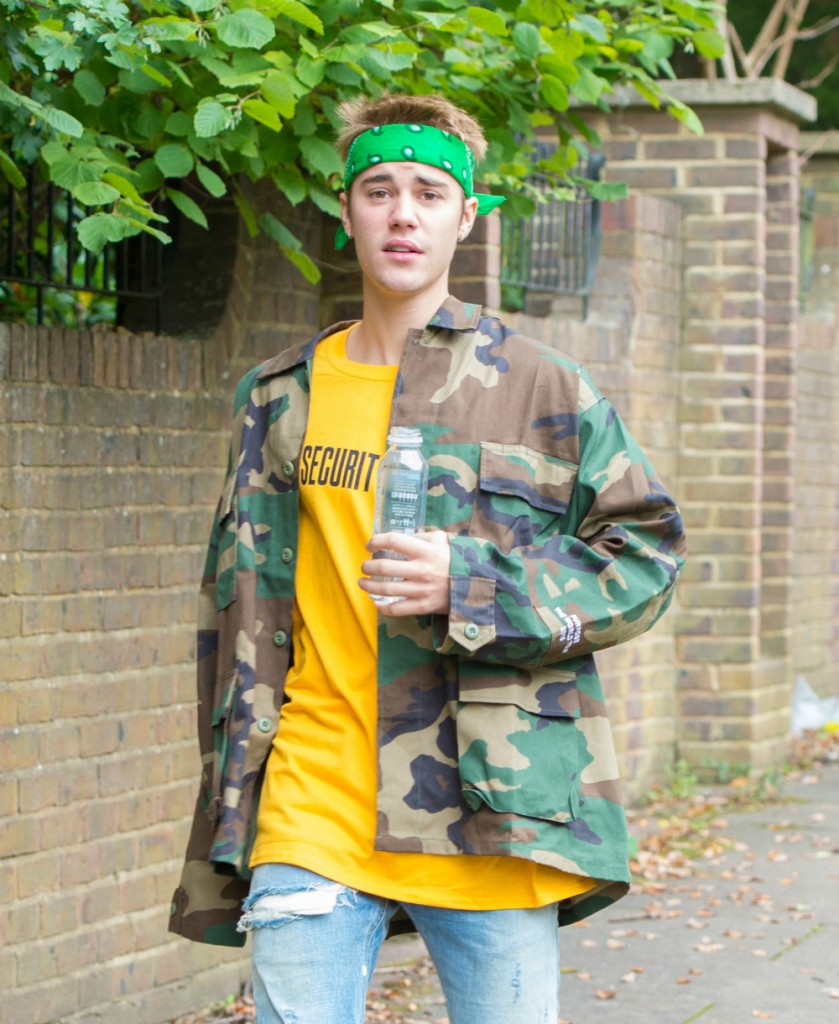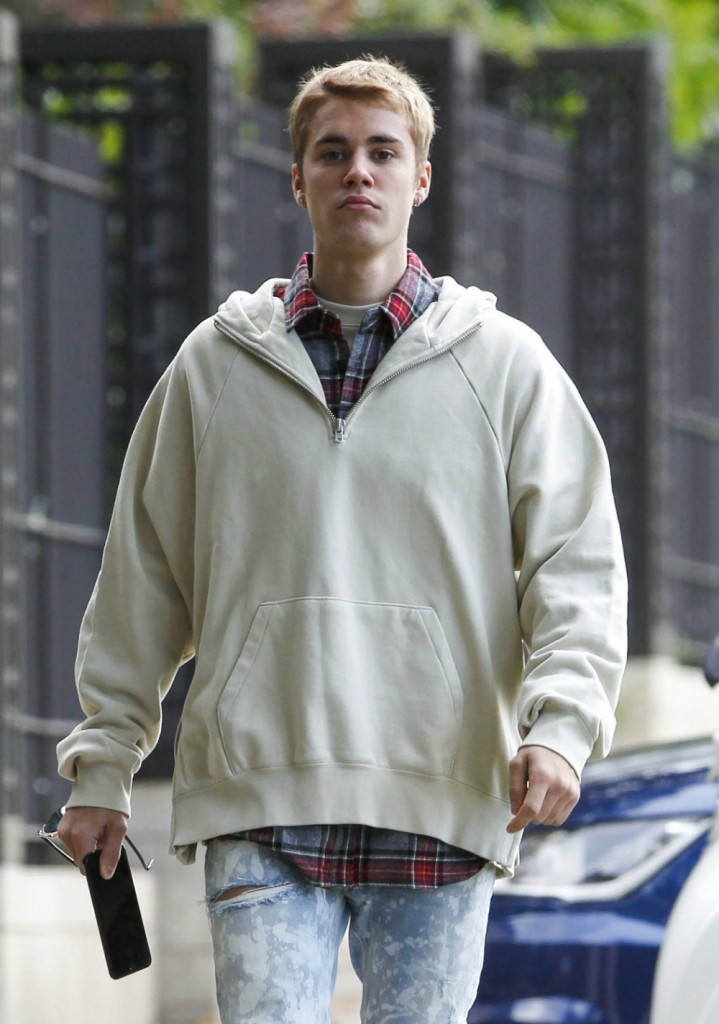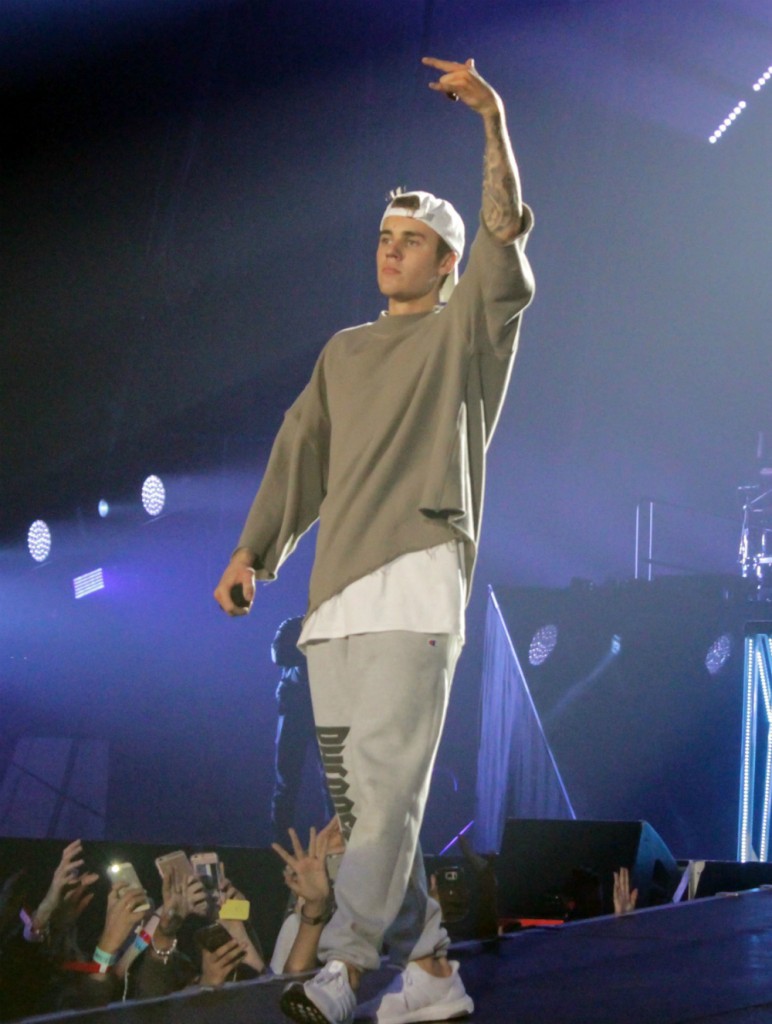 Photo credit: WENN and Fame/Flynet Photos