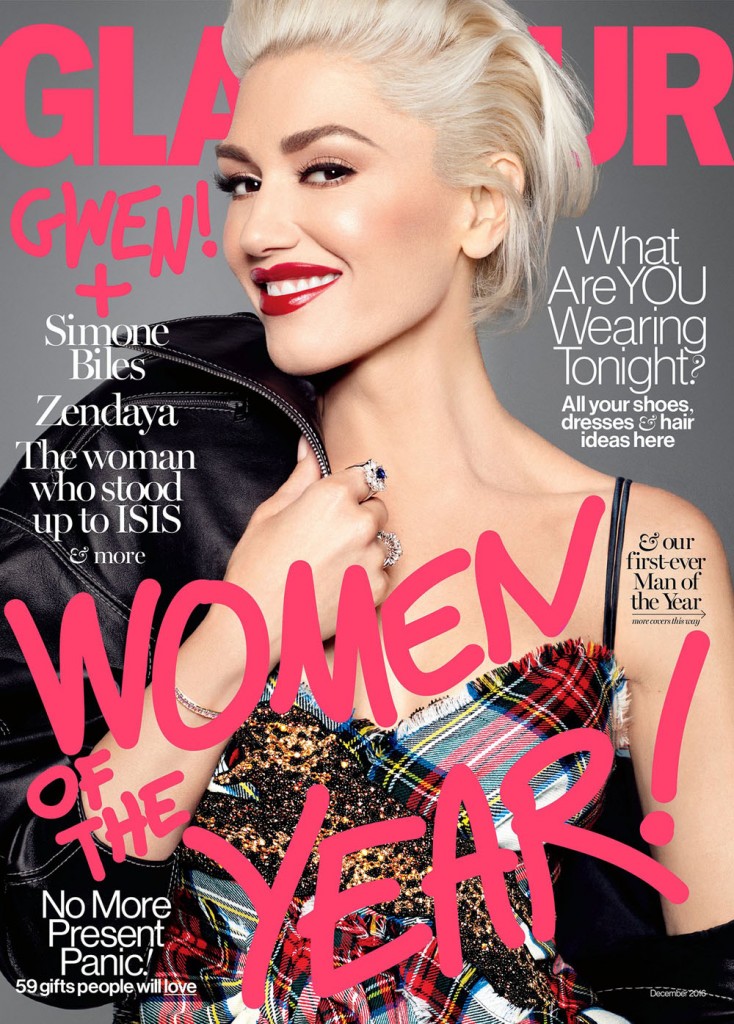 Multi-hyphenate Gwen Stefani was one of Glamour magazine's Women of the Year for 2016. In her interview with the magazine, Gwen speaks on the topics that she has been covering rather steadily for the last year – her divorce, her kids, Blake Shelton and how her career became her lifeline throughout it all. Only in this interview, Gwen really does sound more reflective, like a person who has finally allowed the whirlwind events of the last three years to sink in. I was a teen in the '80s so I have a soft spot for Gwen but I'll admit that I tuned her out for most of the last year. Reading this interview tuned me back in a little.
Taking stock of the last year: Mind-blowing. I don't understand my journey. It's so crazy. But one thing I learned is, that's what life is. We all have to go through hard times. Tragedies. Those are given to us to see what we're going to do with them. How can we give back? How can we improve when we have these challenges?

On being embarrassed by her divorce: I don't think you'll talk to one person who didn't make it in a marriage who's not gonna feel that way. The intention of being married is the vow, right? You want to put everything into it to make it a success. And all I had to look at was the huge success of my parents: They just had their fiftieth anniversary. I had to work really hard at marriage, all the time, like everybody, but ours was extra hard, when you add that we're from different countries, both of us being in music, and celebrity. [Marriage] was the one thing I didn't want to fail at. People can say whatever they want to about me…and I don't get too affected. But I didn't want them to think I was a failure. There's nothing weird about how I felt.

On how writing her album "saved (her) life": It released me from that feeling of hopelessness. When I was in the studio for This Is What the Truth Feels Like, it was like, I need to be here right now. This is the only place I feel good. It doesn't matter what comes out of this, as far as my career—this isn't about a hit. It's about saving my life. And it was interesting, because I know you're going to ask me about Blake, but finding somebody who was going through the exact same experience? [Shelton divorced country singer Miranda Lambert at about the same time.] That was an inspiration. He was a friend to me when I needed a friend. An unexpected gift. And that became an inspiration in the songwriting.

On the differences between her and Blake: It's definitely two different cultures. But there are many similarities, in things that we love and our ­morals. But it's really fun when you can learn about so many new things and share those differences.
The interview also talks about how Gwen came to design fashion and her views as a mother. She discussed taking the boys on the road with her and how much they enjoyed it. I never really understood how a child could like the rigors of touring but she gives a little insight, such as Zuma loving his role of helping his mom and opening the curtains for her after her costume changes.
I completely agree that there was nothing weird about how she felt in regards to her divorce. I feel like her thoughts in that answer explain why she was so over-the-top about Blake. I was struck, however, by the similarities in her answers about the differences between herself and both Gavin and Blake. Obviously different countries will form a wider cultural gap than different regions but if you're discussing contrasts, Cali girl and country boy are pretty extreme. It almost reads like the challenges she saw going against her marriage are what are working for her and Blake. It doesn't work like that and I really hope she's not making the same mistake twice. For the time being, though, Gwen seems content and I am glad to hear it – she's had a rough couple of years. We all work our stuff out in different ways, if keeping her name in the headlines was what she had to do to sort her head, so be it.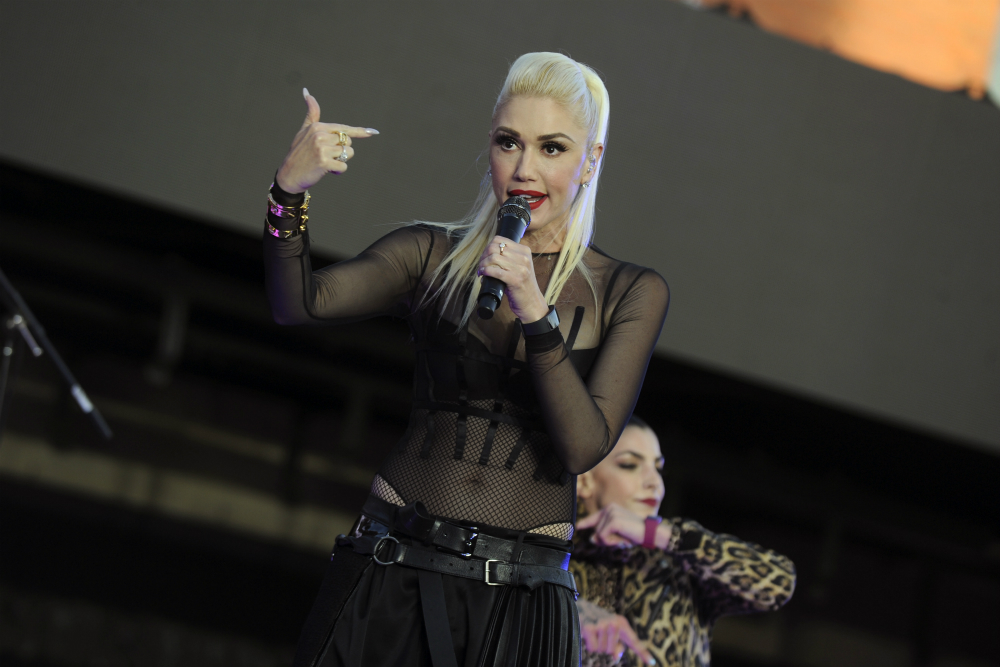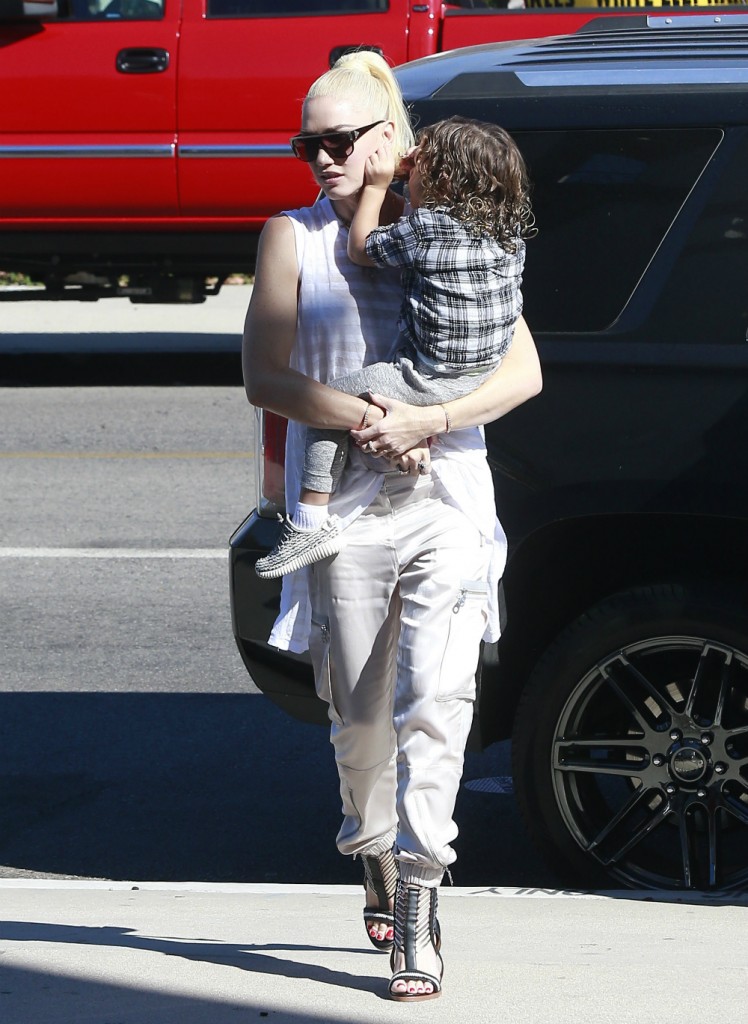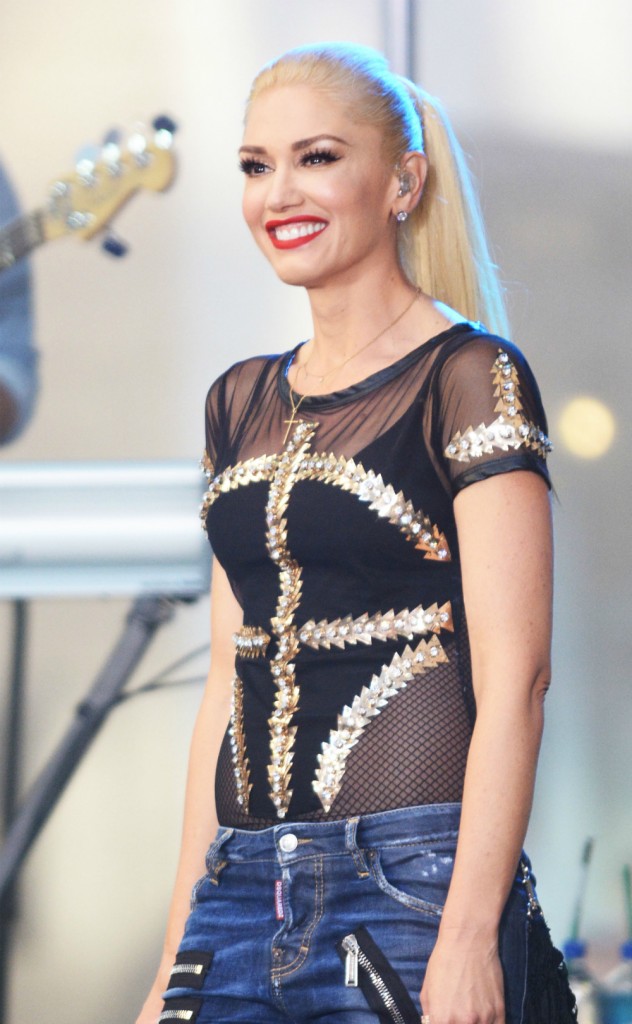 Photo credit: WENN and Fame/Flynet Photos