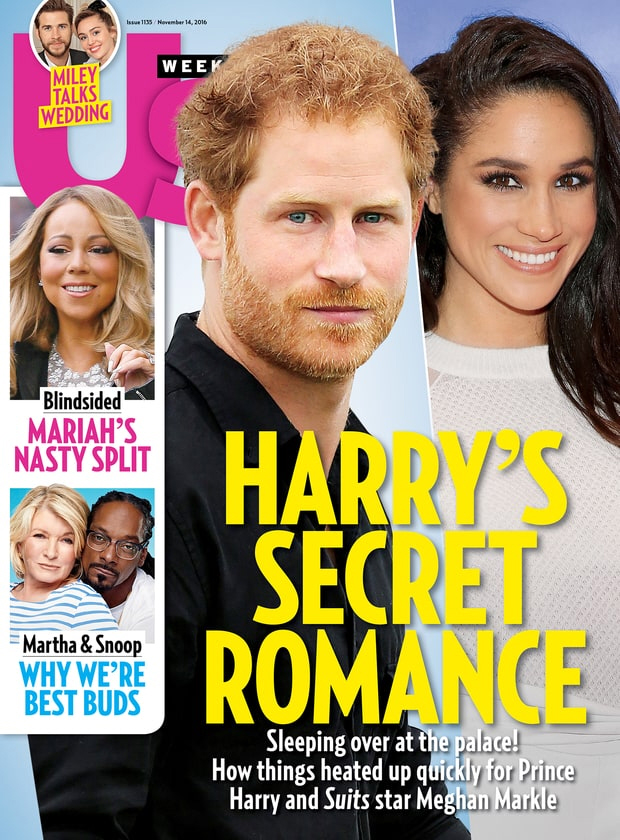 You guys… what is happening here? I'm still struggling to understand why this Girlfriend Rollout is so thorough. Royal figures simply don't roll out their girlfriends and boyfriends this way. It's only been a few days since the Express broke the story about Prince Harry quietly dating Meghan Markle. And in those four days, this story has been everywhere in the legitimate press outlets, like People Magazine and the Guardian. At first they were quietly dating and everything was new. But now we're hearing that this could be The One and there's talk of an engagement. Us Weekly even has this story on their cover this week!
Long-distance love! Prince Harry proved just how serious he is about Suits actress Meghan Markle after making a top-secret visit to her home in Toronto, Us Weekly can exclusively reveal. With just one protection officer in tow, the 32-year-old royal kept a low profile as he caught a commercial flight to Toronto's Pearson International Airport on October 28 for a romantic trip to the Canadian city.

"He was buzzing with excitement when he arrived," a Harry pal tells the new issue of Us Weekly, adding a "car was waiting at the airport, so he could be driven to Meghan's house."

For the next several days, including Halloween night, the couple holed up inside 35-year-old Markle's suburban pad, foregoing nights out at her favorite city spots in favor of cooking together at home and playing with her rescue dogs, Lab-shepherd mix Bogart and beagle Guy. Adds the pal, "It's very serious."

For the couple — who met through a mutual friend in June — the visit has been one of many transatlantic travels in their relationship. Markle quietly went on dates with Harry on trips to London in July, September and October, often sharing cryptic snaps of her British travels on Instagram.

"She's met his closest circle of friends, and they all love her," a source adds of the U.N. Women advocate, who has spent time with a number of his nearest and dearest, including a double date with Harry's cousin Princess Eugenie and her love Jack Brooksbank. "It's an exciting time."

And while it's too early for engagement talk, the source adds that Markle is perfect for the philanthropic prince: "Harry's in a really good place. Being able to find his true purpose through his work and now being able to share it with someone else. Everyone is so happy for him."
Wait, Us Weekly claims that Harry did travel to see her this weekend and they spent Halloween together in Canada? WHAT IS HAPPENING? The British papers claimed that Harry canceled a trip to Canada at the last minute when the news broke about their coupling. But now he's flying undercover to Toronto just for some Halloween sex?
What else? E! News says that the romance between Meghan and Harry is so serious that people really do think he's going to propose. A source tells E!: "It wouldn't surprise me if he's already thinking about engagement just because that's where his head goes but that's not where the relationship is at right now. This is totally Harry. The problem with Harry is when he falls, he falls hard. He goes in big time." Basically, Harry is Bridget Jones. He is the royal rom-com heroine of our dreams. But, the source adds: "It is serious though. Meghan would say it's serious too, both of them do think that way." That must have been an amazing Halloween banging.
Meghan apparently told a Canadian newspaper this week that she feels like "the luckiest girl in the world!"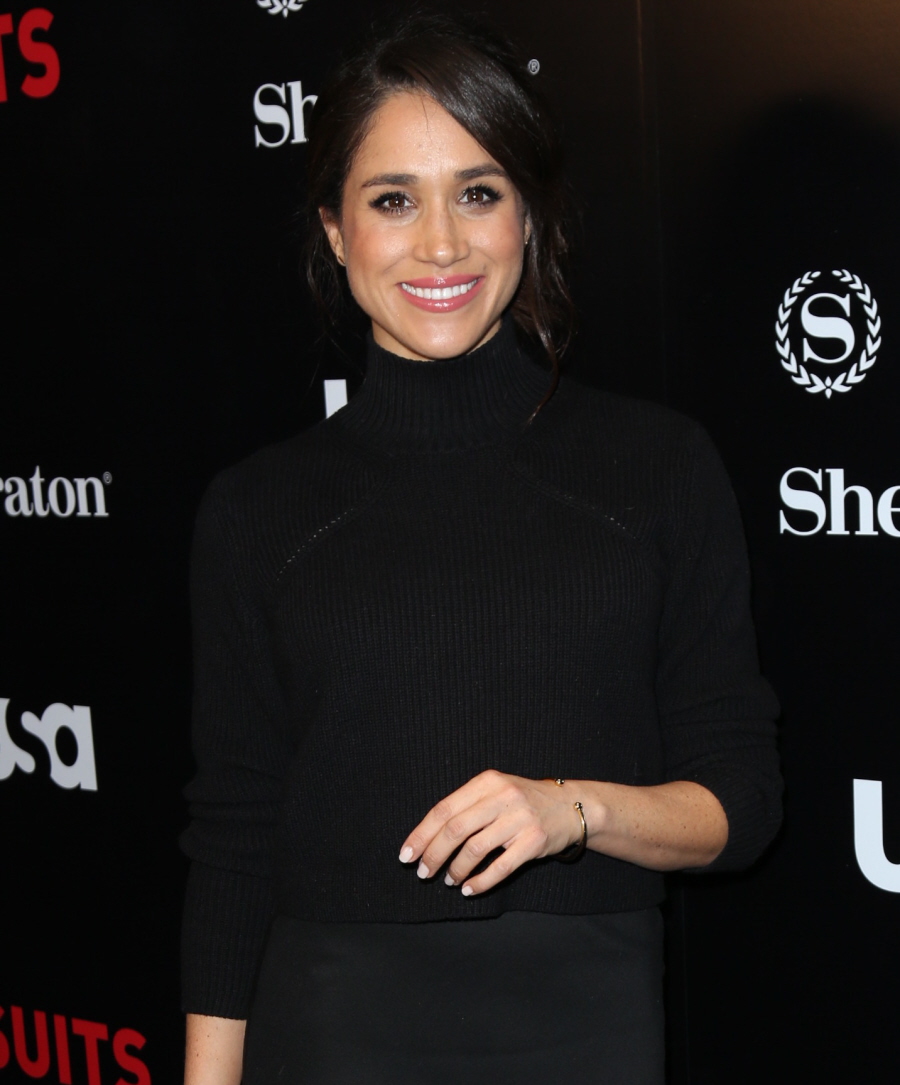 Photos courtesy of WENN.