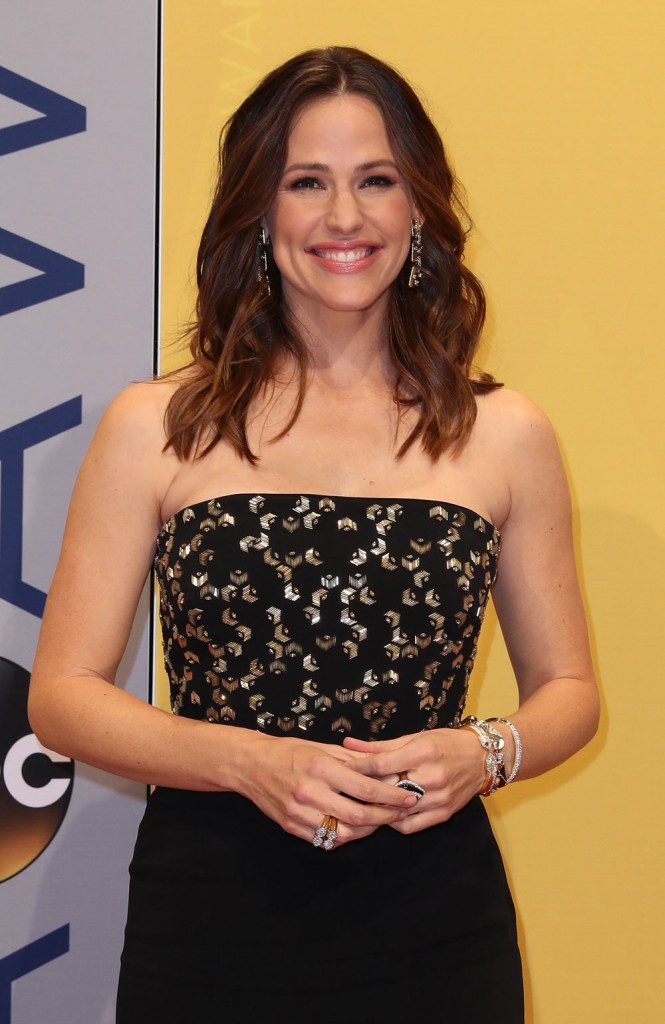 Jennifer Garner made an appearing at the CMAs last night, where she presented New Artist of The Year, which went to Maren Morris. Garner said some nice things in her introduction about her upbringing in West Virginia, where she said community was important and was something that's stayed with her. You can read her quotes on US Magazine's site. She's a savvy woman.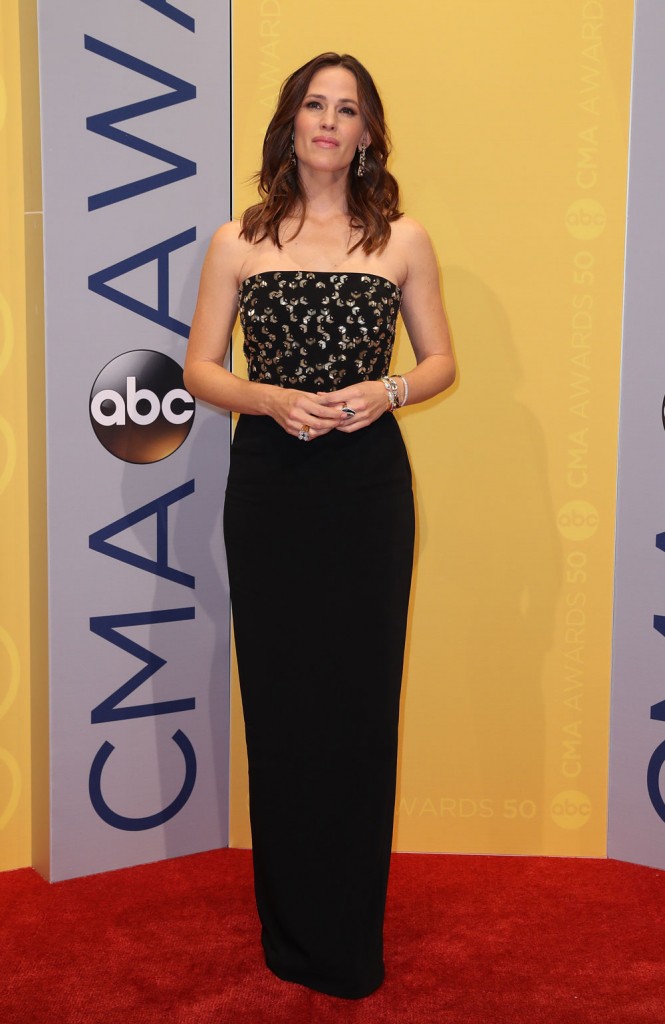 Garner mixed up her typical staid look somewhat. We're used to seeing her in black dresses with her hair pulled back but this is a different look for her. She was in a strapless black and gold Jenny Packham gown accessorized with gold jewelry. This is gorgeous and the semi circular sequins manage to elevate a very classic cut dress. Overall this look is a win, this venue appeals to her base, and she looked so pretty and just a tad bit daring.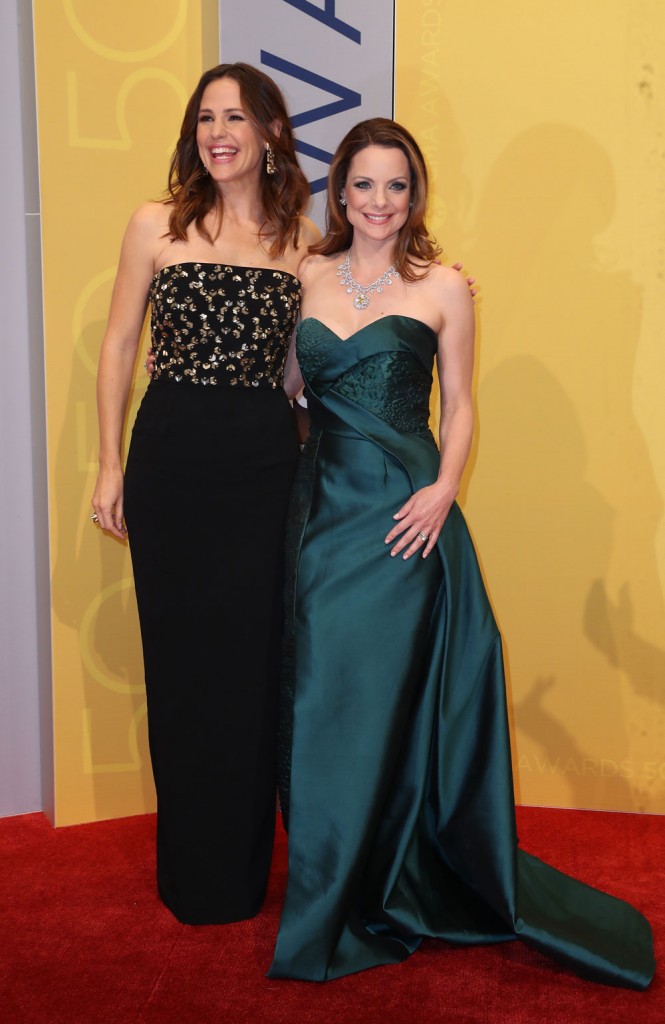 Garner posed with her friend Kimberly Williams-Paisley, Brad Paisley's wife and an actress whom I know from Nashville. Williams-Paisley was in an emerald Rubin Singer sweetheart neckline gown with a large thigh slit. This looks very much like something Sofia Vergara would wear. That's not to say it's bad, just predictable. I like the mix of fabrics, that's well done. The silver shoes with the buckles just do not go.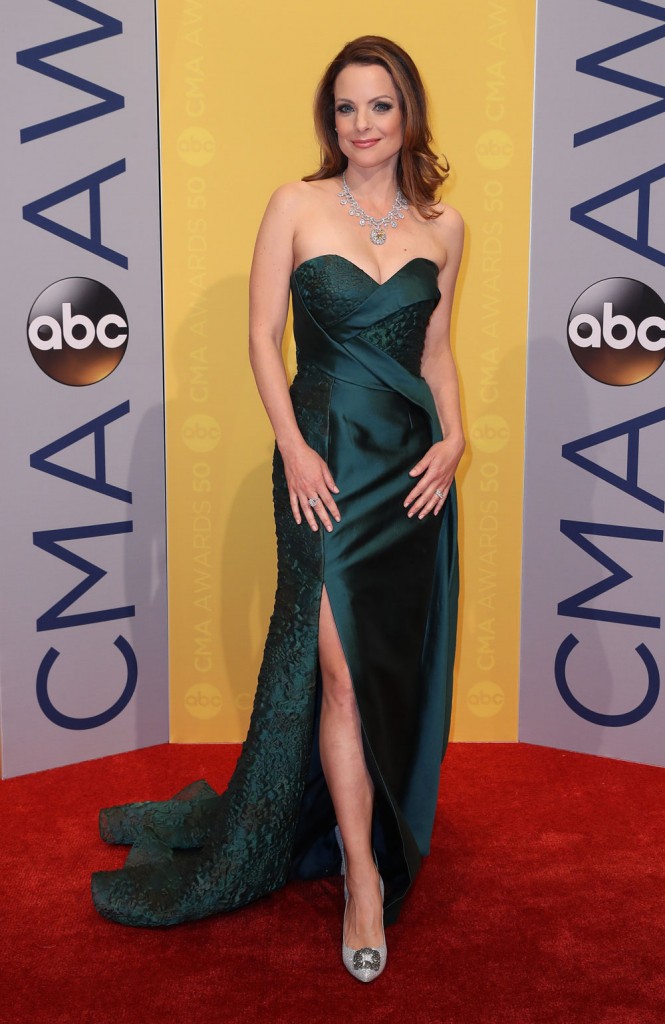 Also in Rubin Singer we have Martina McBride. This metallic silver and black gown is like a bizarre twist on the distressed jeans trend. I don't always dislike these dresses which are made to look like the fabric has worn off, but I don't think the mix of patchy fabrics – matte and shiny, striped and smooth – works together. The split sleeves are cool though. I have an athletic jacket with the thumb hole sleeves and I love it. We rarely see long split sleeves on dresses.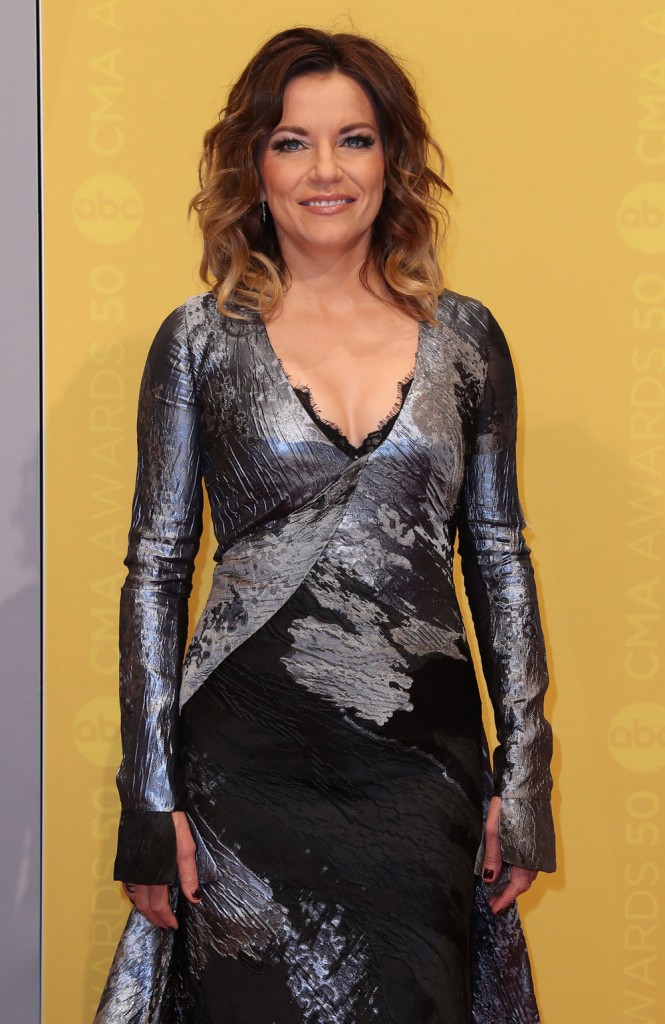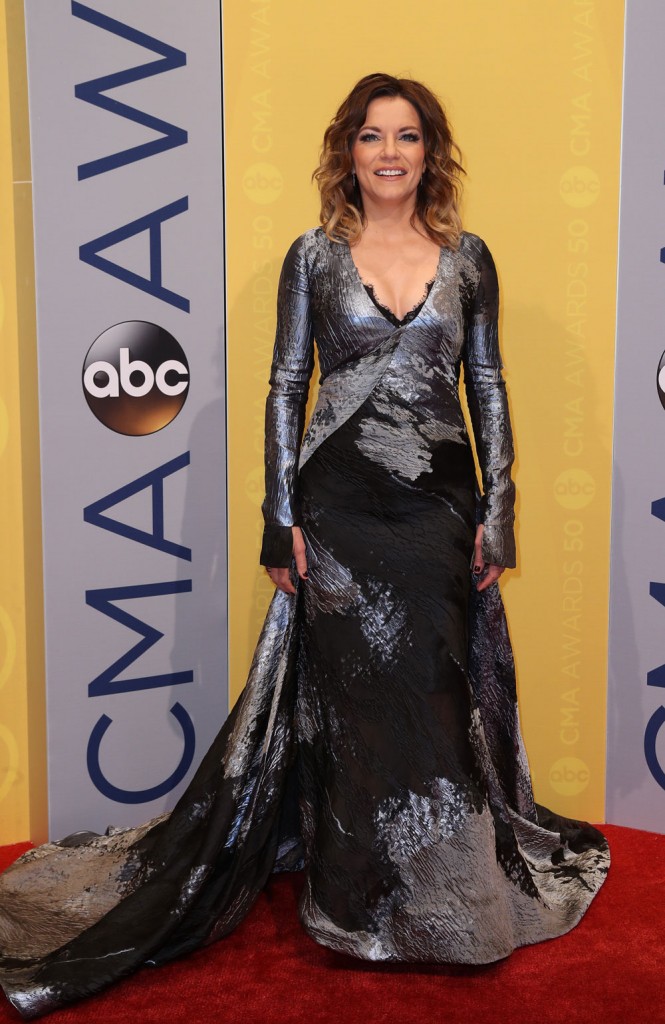 Performer and New Artist nominee, Kelsea Ballerini, was in Michael Costello, a designer who often dresses Laverne Cox and Meghan Trainor. I feel like we've seen this silhouette a lot but I like it on her, and I like the bright floral print, it's striking.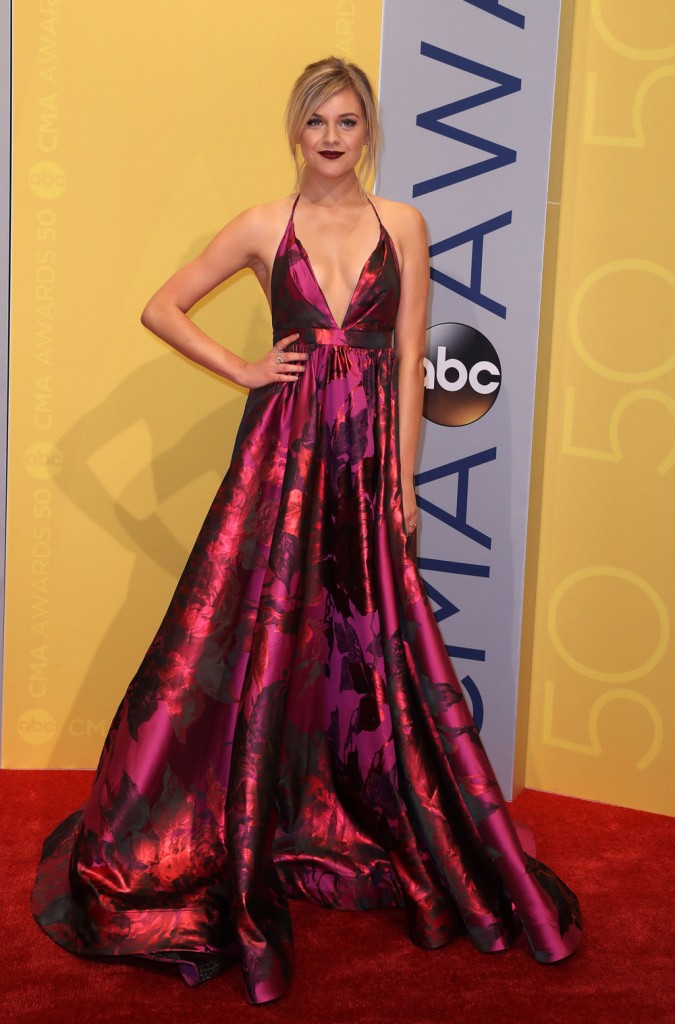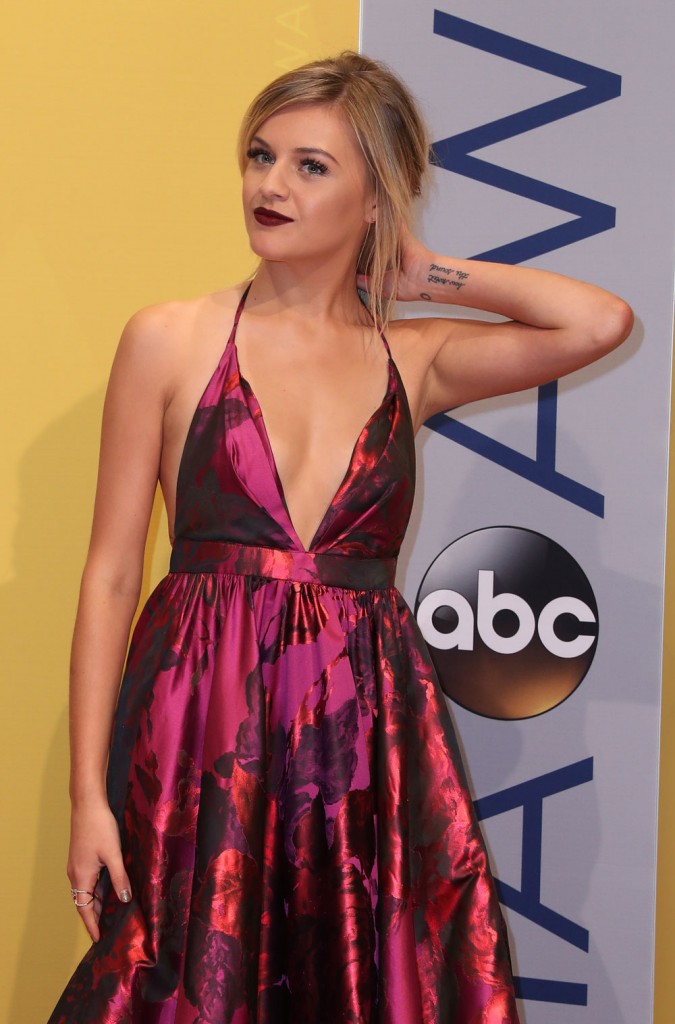 Do you guys remember Rihanna's amazing pink tiered 2015 Grammys dress? That was Giambattista Valli and was a gown by which I judge all these other giant tiered gowns. This Christian Siriano on Kacey Musgraves just pales in comparison and reminds me of those crocheted doll toilet paper roll covers we had in the 70s. This is one of those "the dress is wearing her" situations. Plus it needs some tailoring.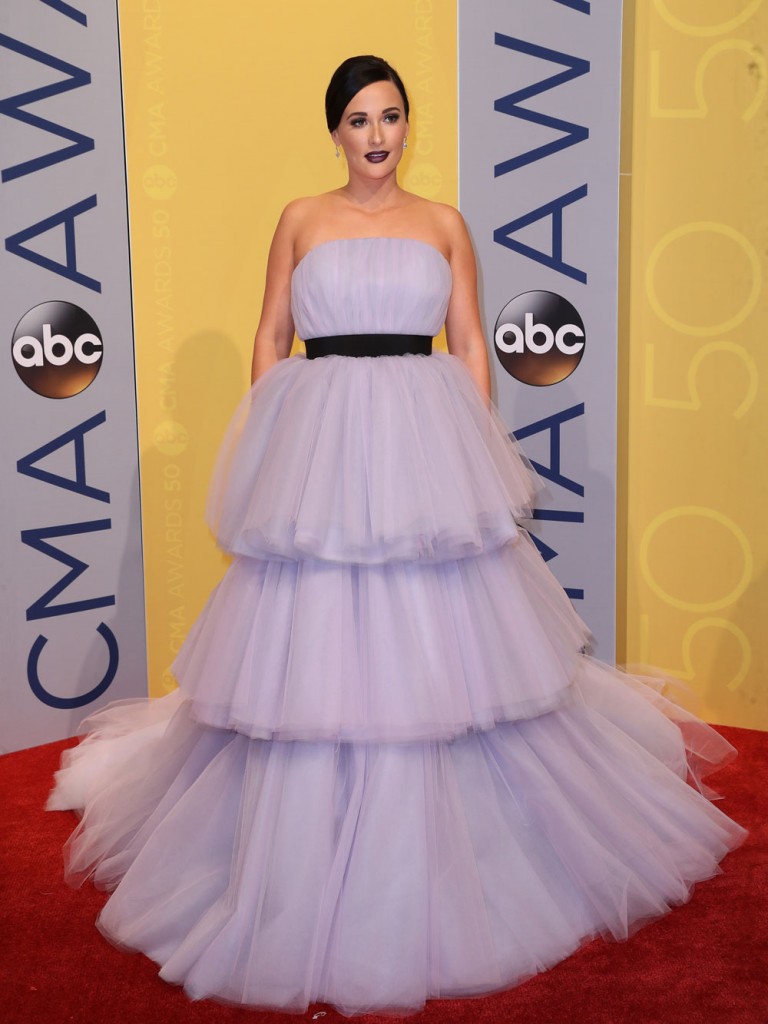 Speaking of tiered fug, here's Cassadee Pope in Marchesa. I like the horses meeting on the bodice, that's clever, but the ruffled asymmetric hem is too much. So many Marchesa gowns look like bad trends which shouldn't be put together. Plus she has that slicked back hair which is popular for some reason.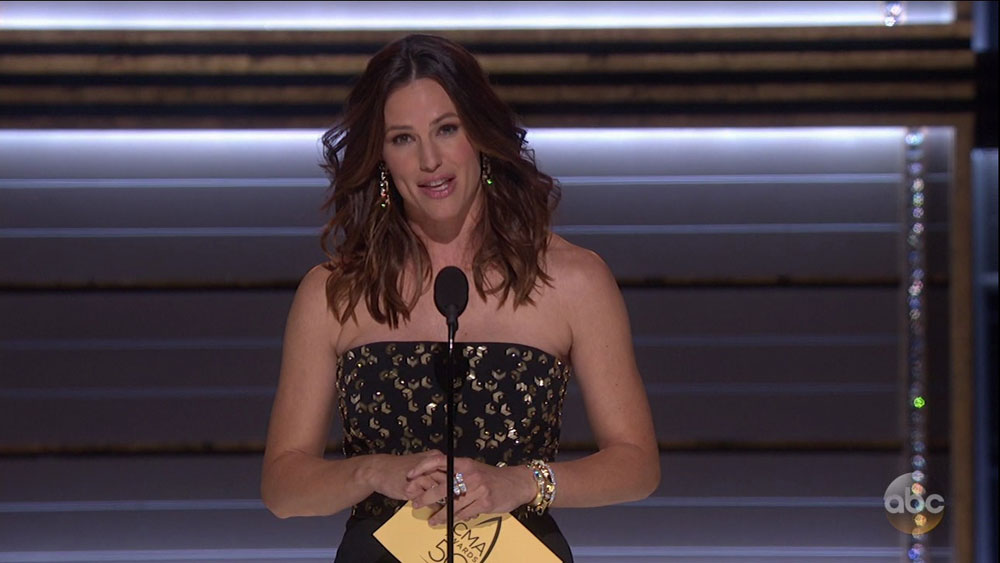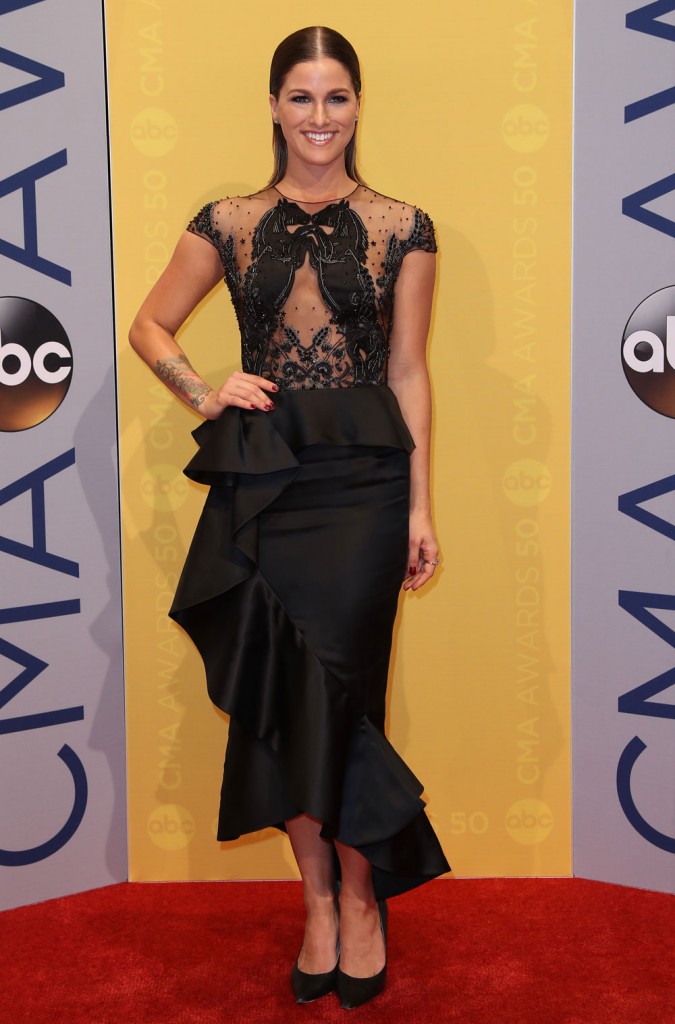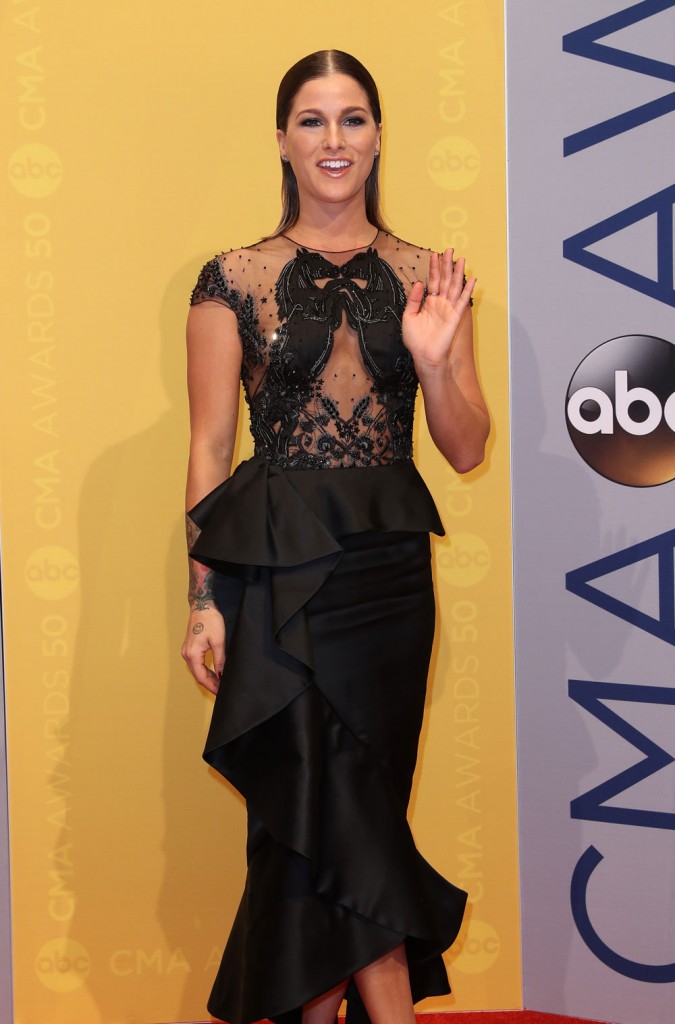 photos credit: WENN.com