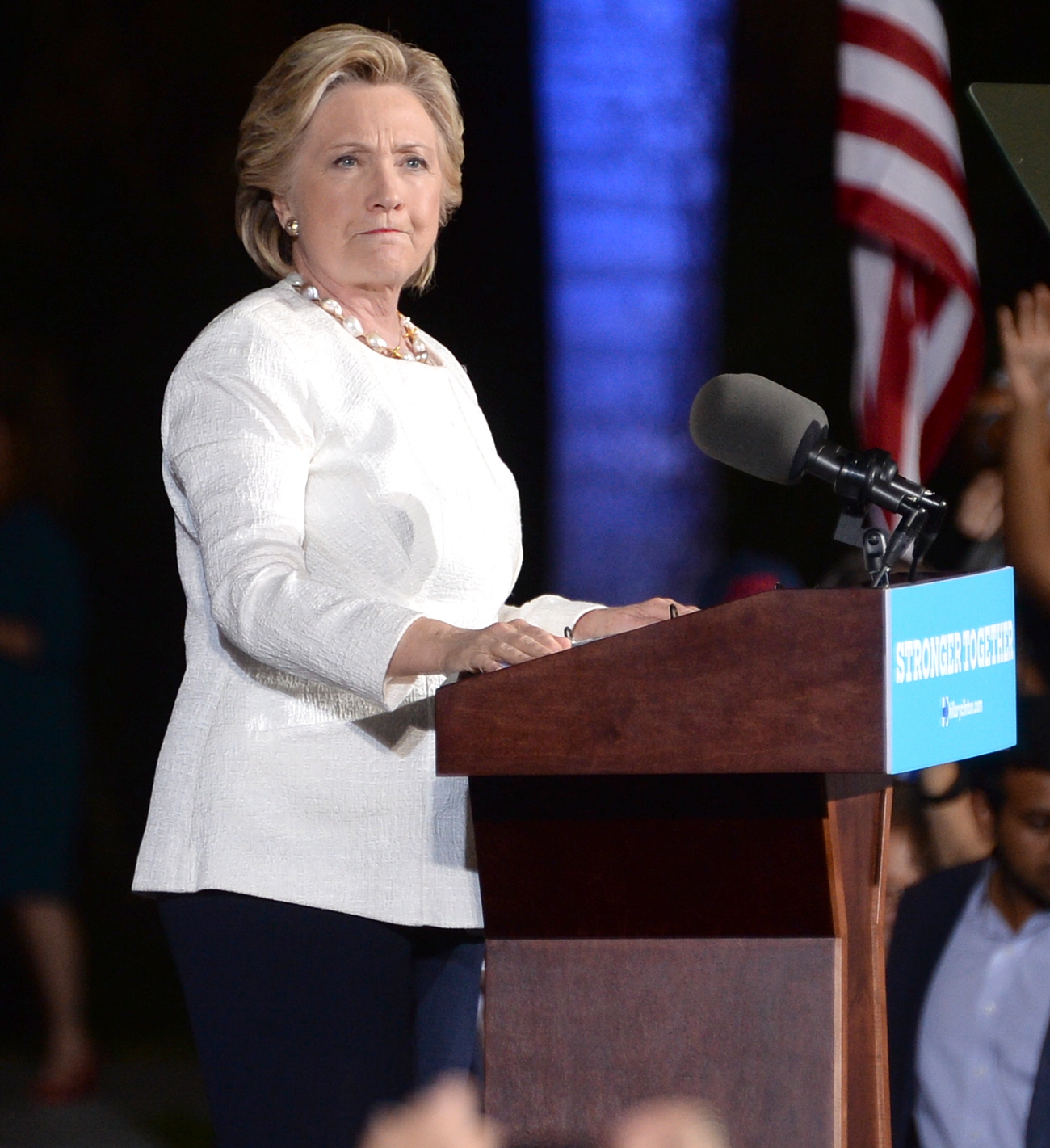 Here are some photos of Hillary Clinton at a Florida rally a few days ago. You guys… I don't even know what to say anymore. The polls are crazy. I'm trying to stay calm but Nate Silver is basically telling people to freak out. The swing states are swinging. The "safe-Dem" states are going red. WTF IS HAPPENING? FiveThirtyEight now has Donald Trump's chances at winning the presidency up to 33.7%. It looks like Trump could win Iowa, Florida and Ohio… and still lose the election? But it's still dicey as f—k. So let's go through some of the political stories circulating today, I guess.
The Anthony Weiner crap. First of all, it seems like Weiner may have gone into sex rehab, because who even cares anymore? Meanwhile, the teenage girl that Weiner sexted spoke to Buzzfeed about FBI Director James Comey's letter to Congress, the same letter that blew up the election less than two weeks before Election Day. The young girl tells Buzzfeed that, basically, she's really pissed off with the way the FBI has been leaking information about her case, and she feels like Director Comey re-victimized her for political reasons. You can read her letter here.
Obama speaks about Comey. Earlier this week, the White House spokesperson was basically like "this is the FBI's mess, they need to clean it up, we're not getting involved." But Pres. Obama spoke to a reporter yesterday and he said: "Setting aside the particulars of this case, I know that she [HRC] is somebody who has always looked out for the interest of America and the American people first. And I do think that there is a norm that, you know, when there are investigations, we don't operate on innuendo. We don't operate on incomplete information. We don't operate on leaks. We operate based on concrete decisions that are made." Which sounds like Pres. Obama is judging the sh-t out of Director Comey.
The FBI is leaking like a sieve. I don't get why the FBI is suddenly the massive hot-bed of politically motivated bulls—t, but here we are. I suspect that is why Director Comey sent the letter to the Congress last week, because if he didn't, his own people would have leaked the information to Fox News or whatever. And instead of cleaning his own house of politically-motivated leakers, he's emboldened them and now the FBI is leaking sh-t all over the place.
The Trump-rape case. What is even happening with this case, where a woman claims Donald Trump raped her when she was a teenager? I don't know. The alleged victim was supposed to do a press conference yesterday but her lawyer canceled it at the last minute.
Hillary Clinton is a Cubs fan. Sort of. She'll be a fan of whichever team you want, please just vote for her.
They did it! 108 years later and the drought is finally over. Way to make history, @Cubs. #FlyTheW -H

— Hillary Clinton (@HillaryClinton) November 3, 2016
Anyone who sees and treats women this way is unfit to be president. pic.twitter.com/aRXRfItr0r

— Hillary Clinton (@HillaryClinton) November 1, 2016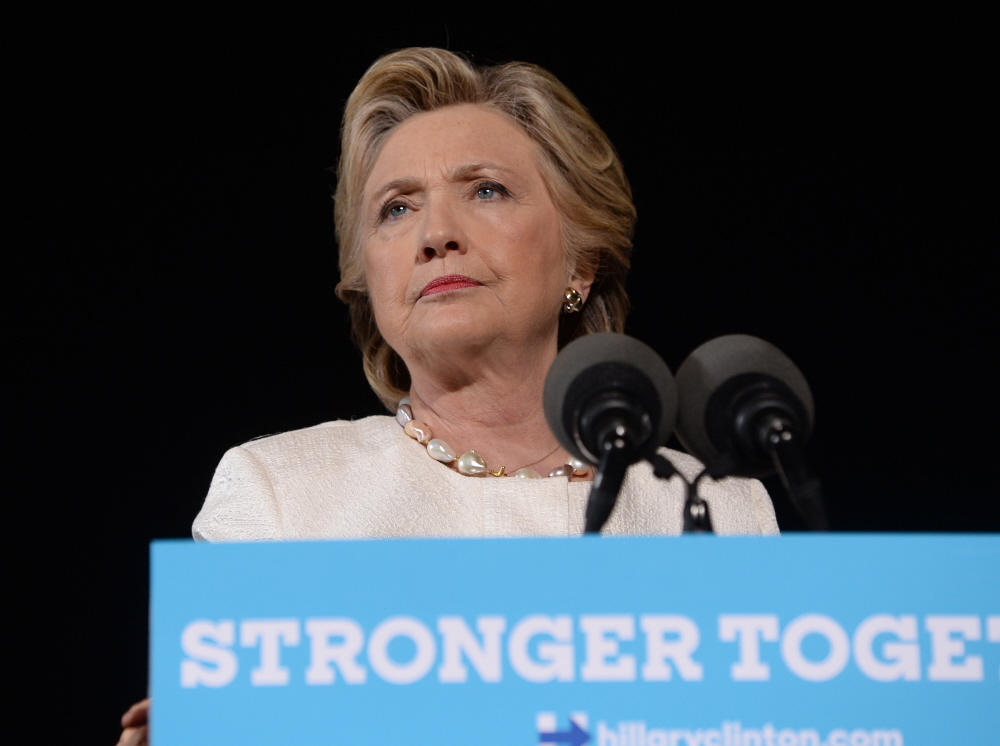 Photos courtesy of Fame/Flynet.