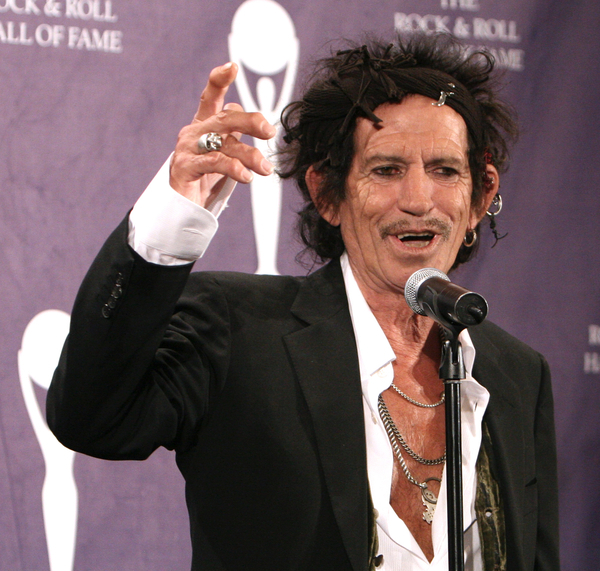 Keith Richards has changed his mind again. A sign of early alzheimer's? Here's what he has to say now about what he puts up his nose.
"The cocaine bit was rubbish," he said. "I said I chopped him up like cocaine, not with.

"I pulled the lid off [my father's urn] and out comes a bit of dad on the dining room table," Richards continued. "I'm going, 'I can't use the brush and dustpan for this'.

"What I found out is that ingesting your ancestors is a very respectable way of… y'know, he went down a treat."
Keith, whatever, anything you put up your nose is kind of gross. Fingers, cocaine, ashes…But I can kind off see your point about the dustpan. I wouldn't want to mix someone's ashes up with food scraps and bits of cat hair either. I'm not sure about ingesting your ancestors being respectable though?
Here's what he had to say before, but he was recovering from a head injury (also discussed in the NME interview) so maybe that was the problem.
"The strangest thing I've tried to snort? My father. I snorted my father. He was cremated and I couldn't resist grinding him up with a little bit of blow.

"My dad wouldn't have cared, he didn't give a shit. It went down pretty well, and I'm still alive."
When I was in my early teens I discovered the Rolling Stones and played all my parents records. After merciless mocking at school, I then worked out the band were older than my parents. I'm not sure why the fact that the albums were vinyl didn't clue me in.
Anyway, the Stones still rock pretty hard. As Keith says "They're the only band I care about, I can't wait to get back on the road with those bastards, who happen to miraculously be one of the best bands in the world. I dunno how the hell it happened."