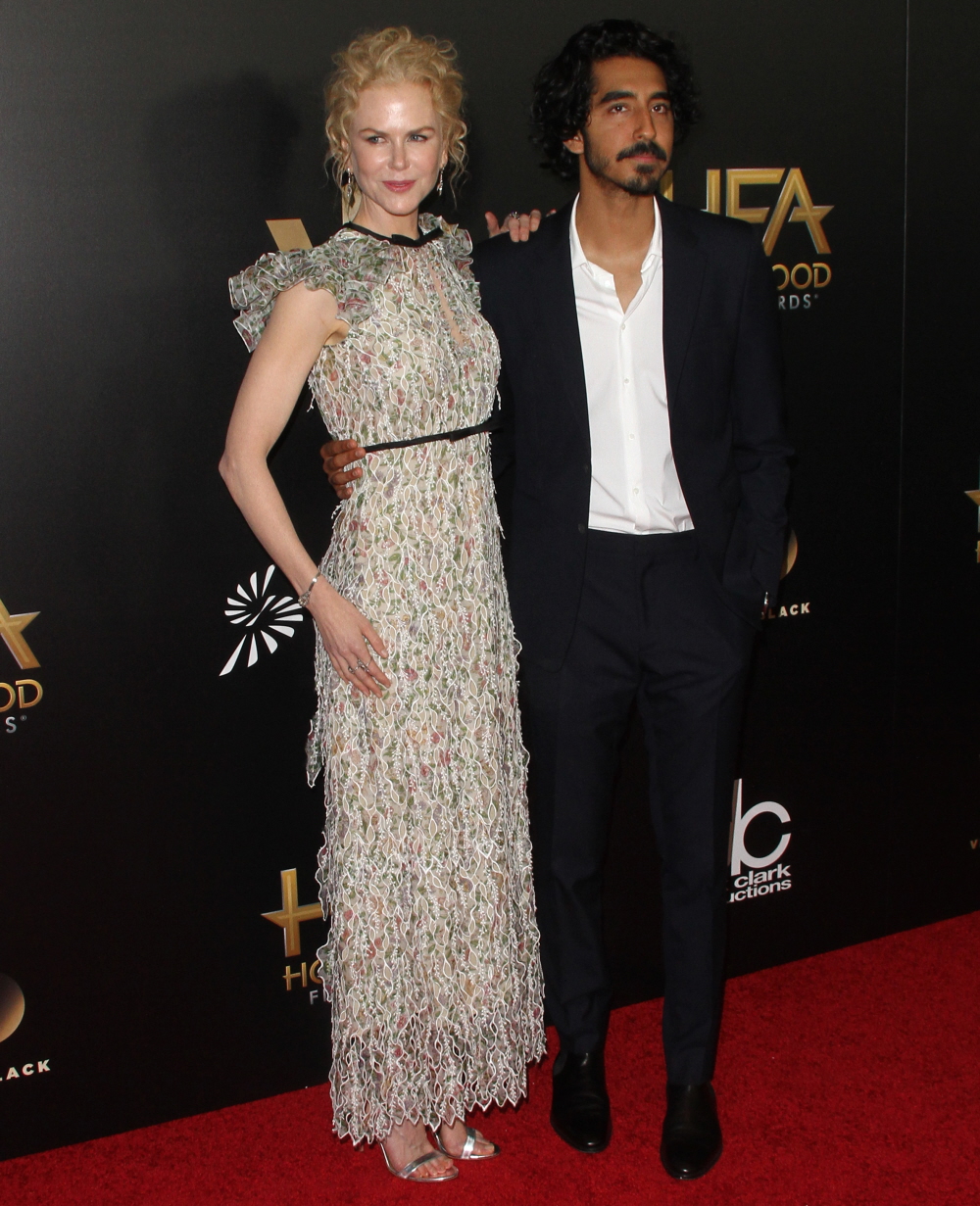 I always forget that the Hollywood Film Awards are a thing now. Studios really hope that the Hollywood Film Awards are the "official kickoff" of the Oscar season, that people are really paying attention right now to the potential Oscar races. Sorry, guys. I want to see Loving, of course, but almost everyone in the country is focused on politics right now so just chill out for another week! Which is basically what the attendees said too – most of them used their speeches to talk politics anyway. So, these are some photos from last night's Oscar-season-kickoff awards show, the Hollywood Film Awards.
Nicole Kidman attended the event with her Lion costar Dev Patel, who still looks really hot with his beard. Nicole wore Giambattista Valli, and it's a good example of one of my consistent problems with Kidman's style in her 40s – I find it too twee for a woman her age. I know that comes across as ageist and maybe it is. But in her 30s, Nicole always looked sophisticated and gorgeous, but in her 40s, it's like she's reverted to the most girlish and "young" looking frocks. Besides the dress, I really need Nicole to go for a darker hair color. The too-bleached look of her hair is blending with her Botox-frozen forehead and she looks like a wax figure.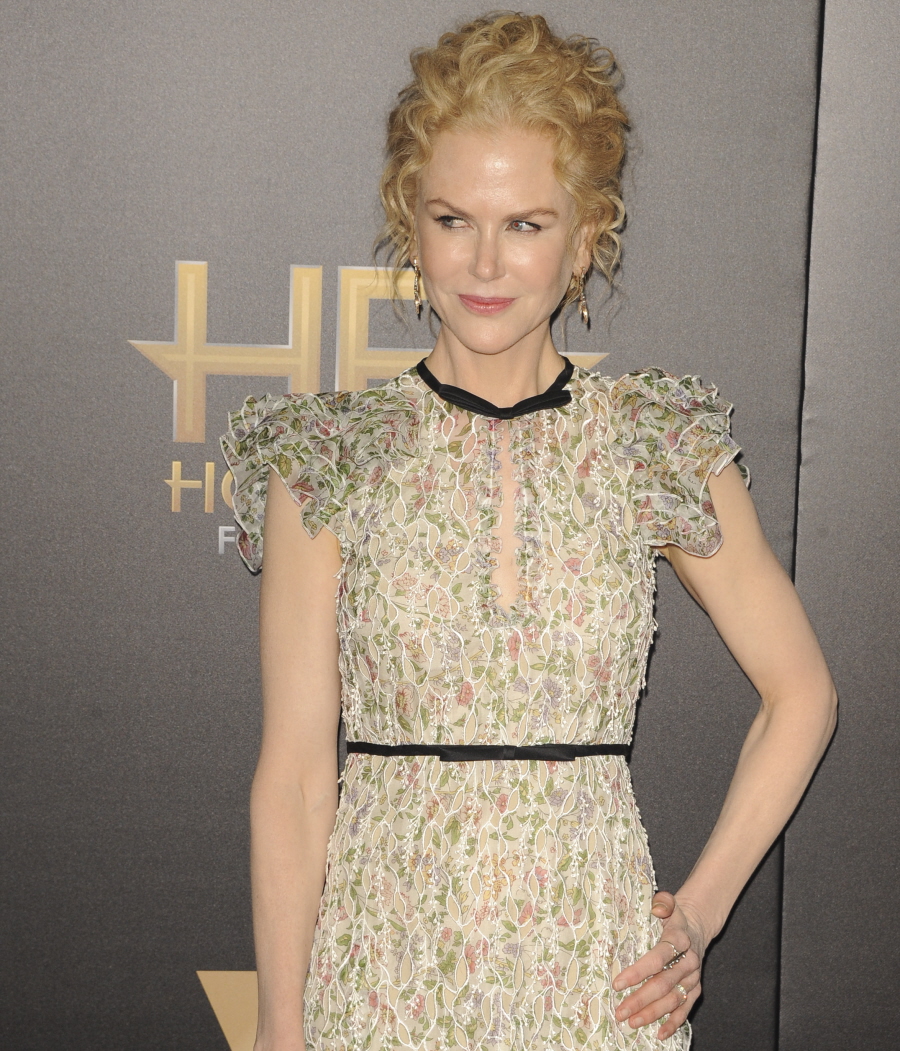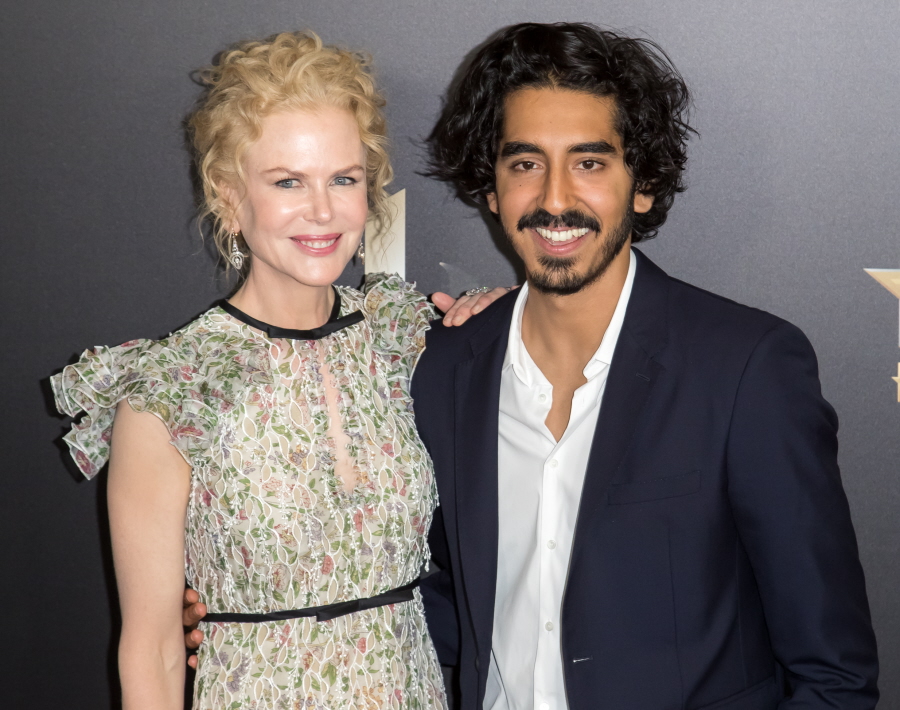 Kate Hudson wore Marchesa. Is this the worst Marchesa ever? No. But it's not good either. It looks like a cheap prom dress with some Christmas ornaments glued to the bust. The shoes were a terrible choice too!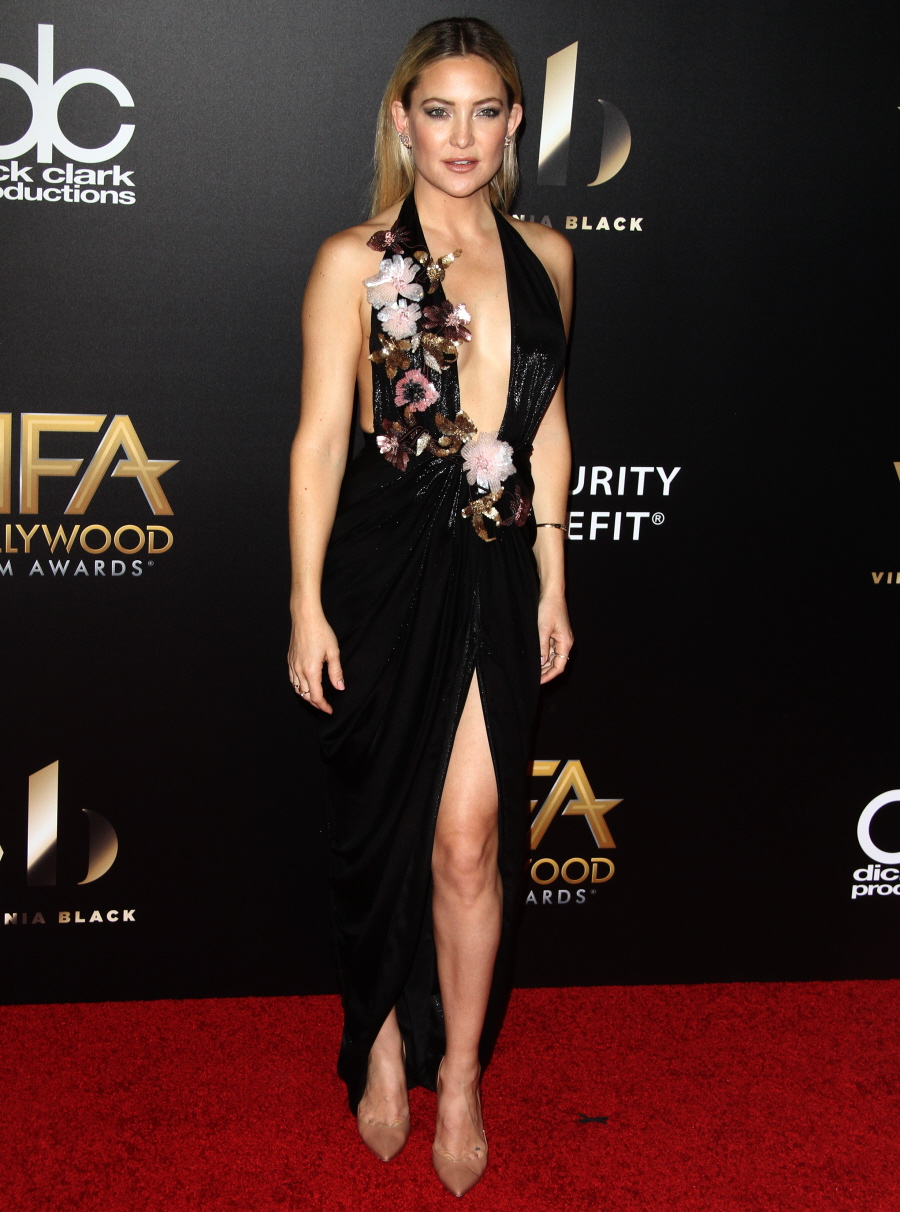 Natalie Portman wore a simple black dress from The Row. I don't know if this was supposed to be a maternity dress or if Natalie just wore it because it was so stretchy. But it's a cute dress. I wouldn't mind owning this and I'm not pregnant.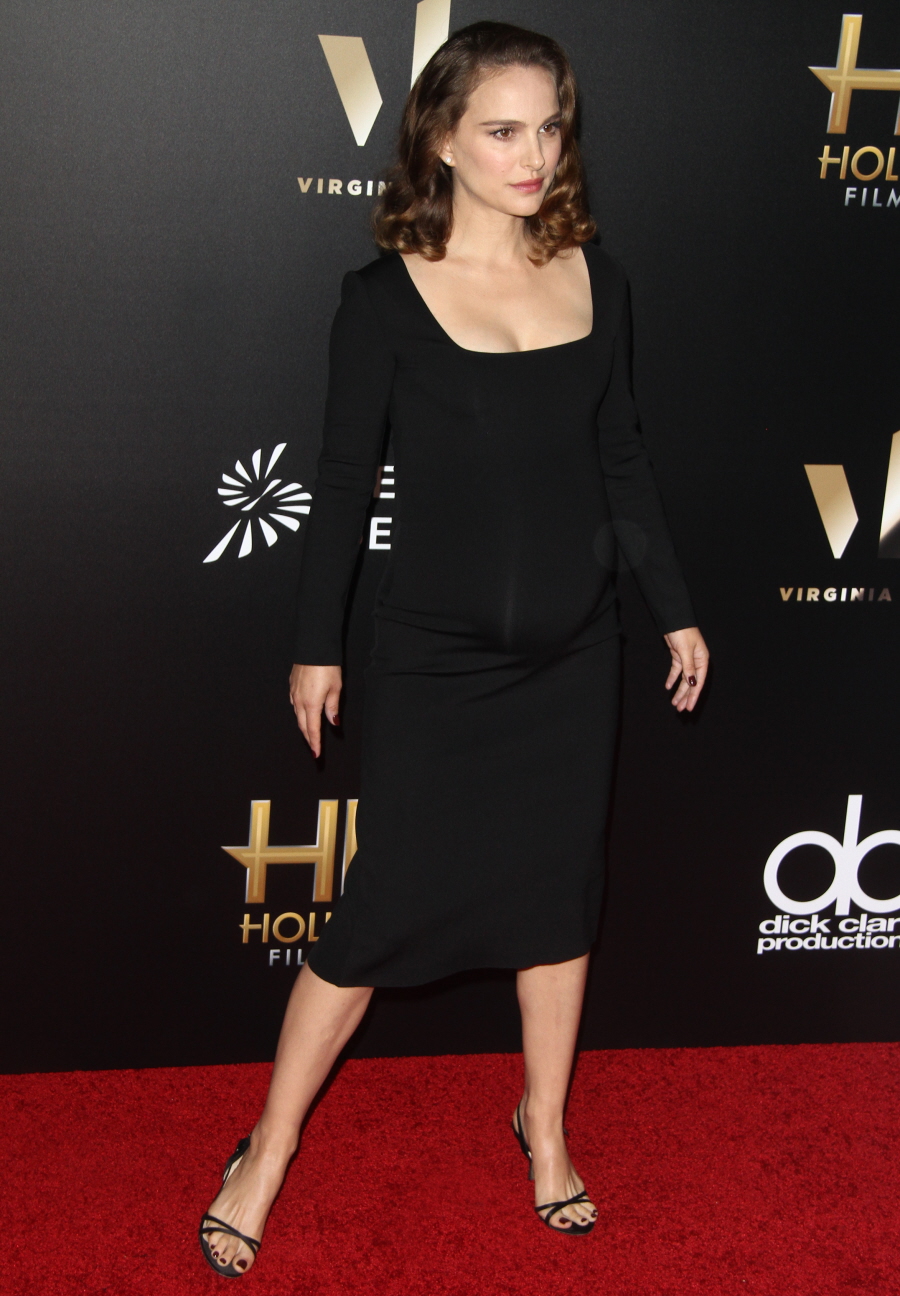 Matthew McConaughey and Camila Alves. Camila wore Georges Hobeika. It's pretty-ish. It looks comfortable.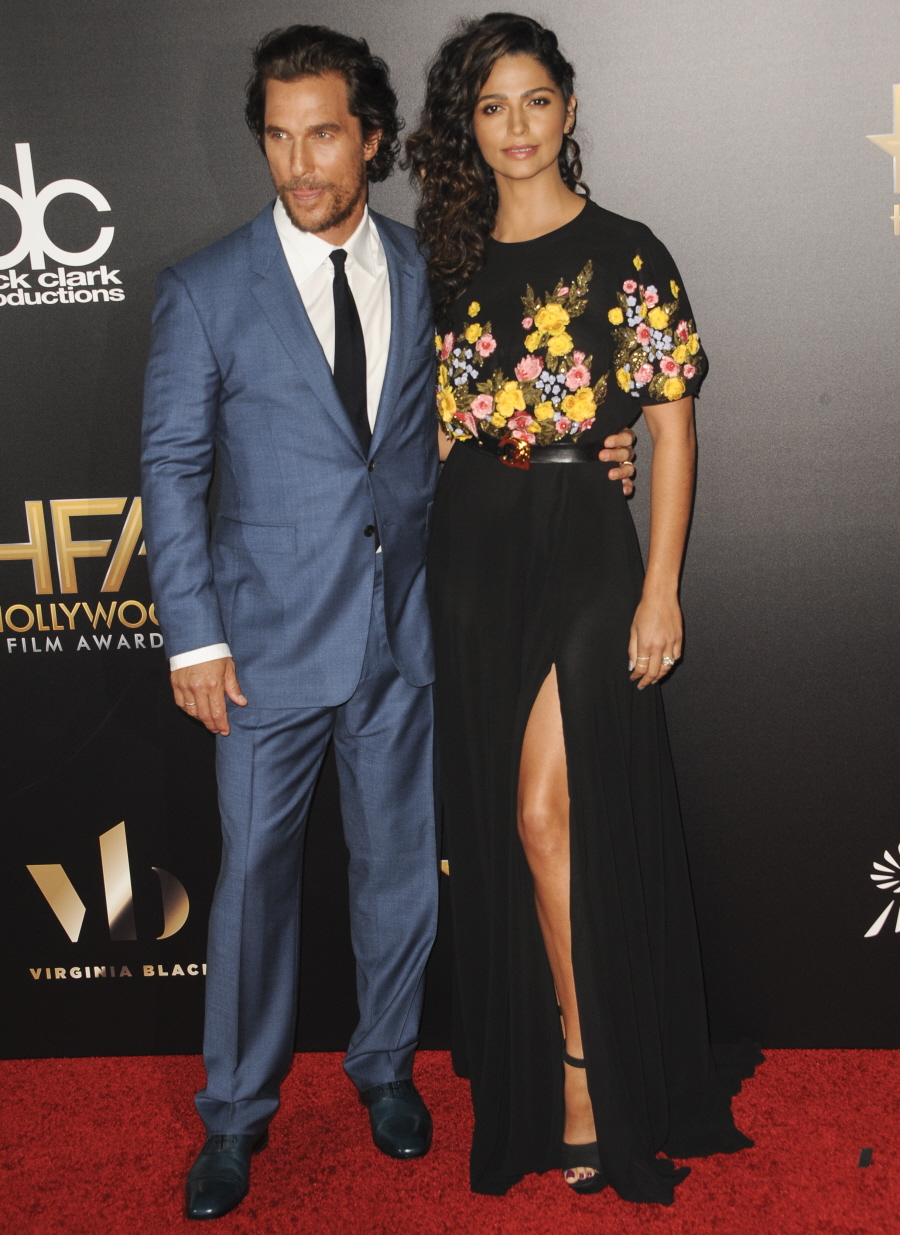 Naomie Harris in Gucci. I love the idea of a silver tuxedo, but the execution on this… not so much. Wouldn't this look so much better without the black pants cuff?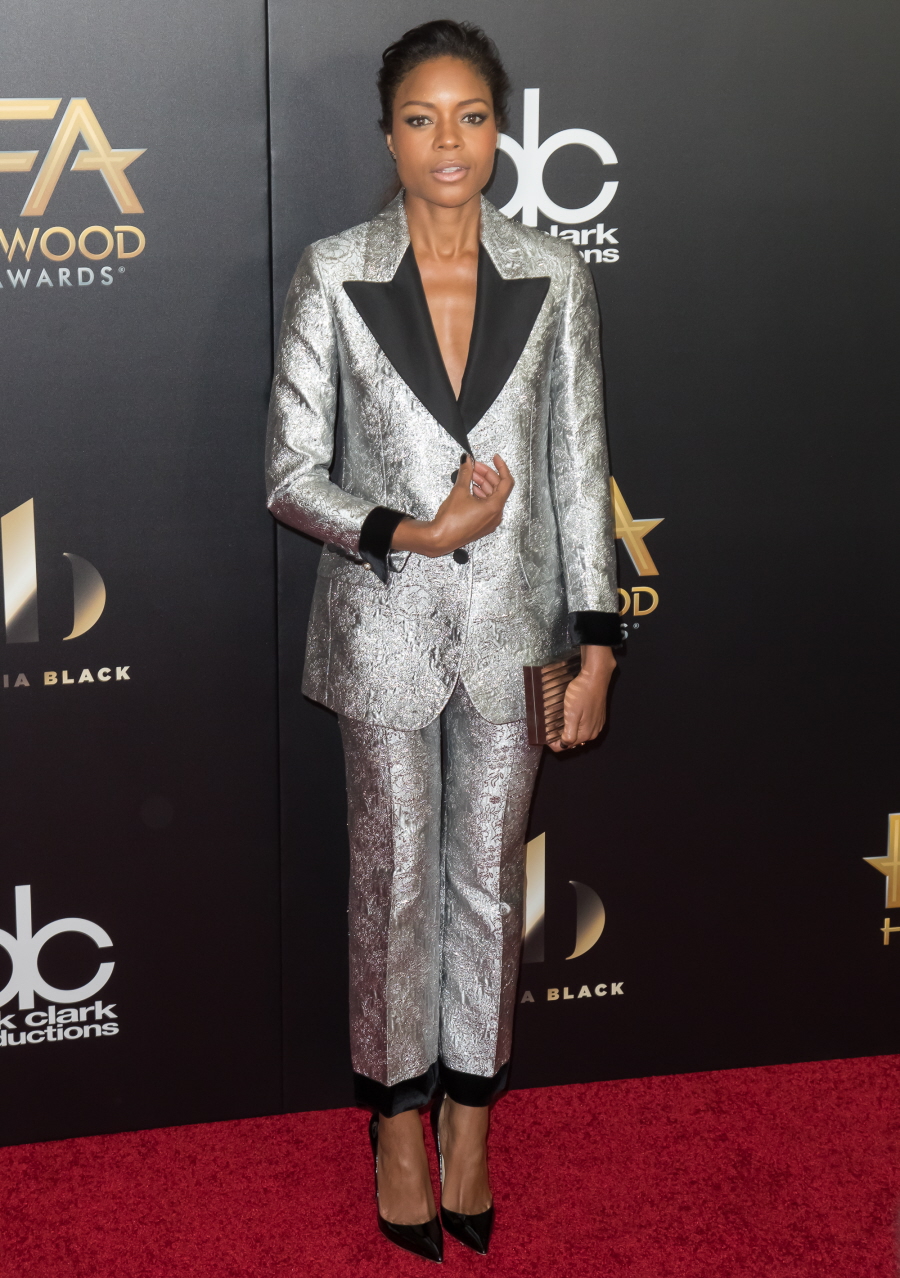 Despite the fact that Hugh Grant impregnates women constantly, he seems to be quite official with Anna Eberstein, his date last night. I think they've been official for more than a year or so.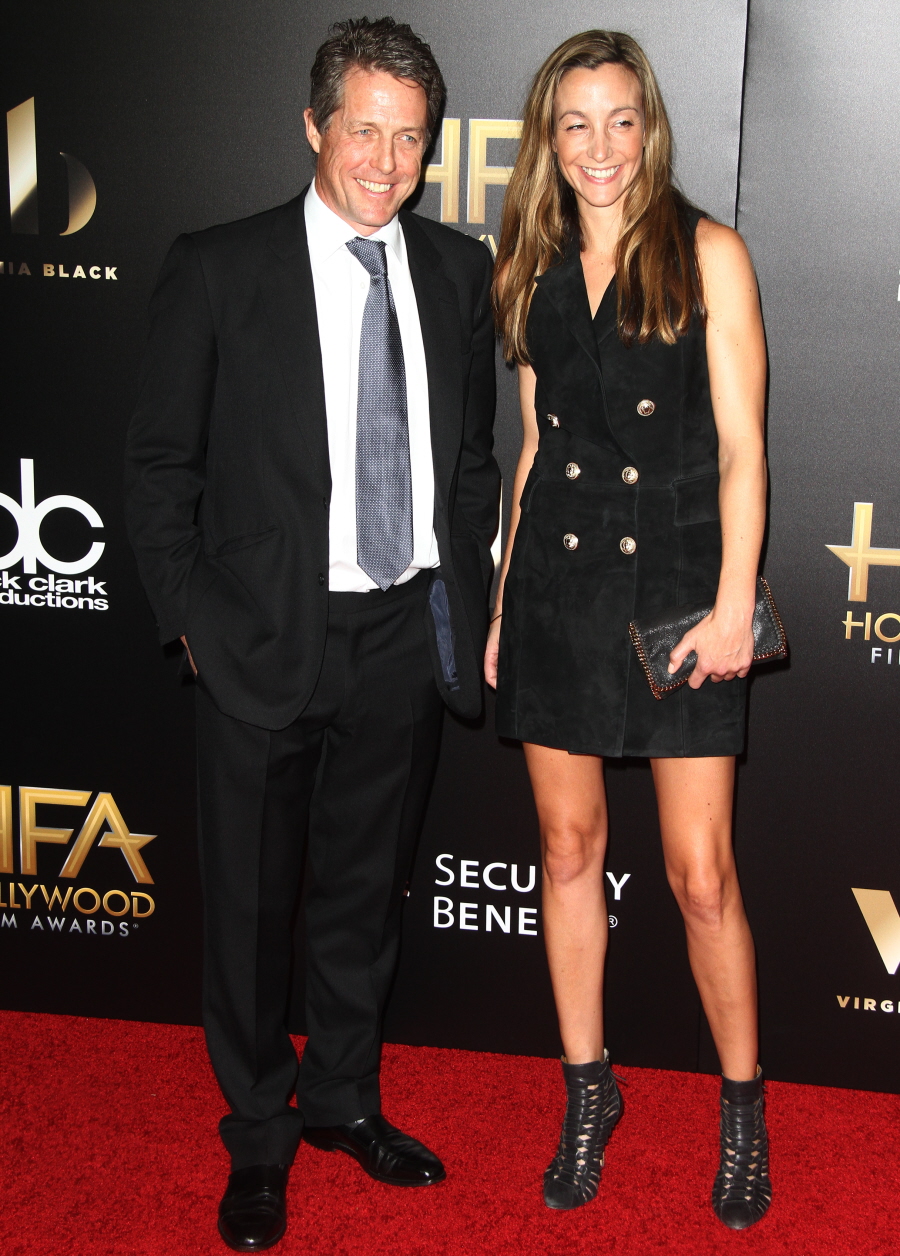 Photos courtesy of WENN.