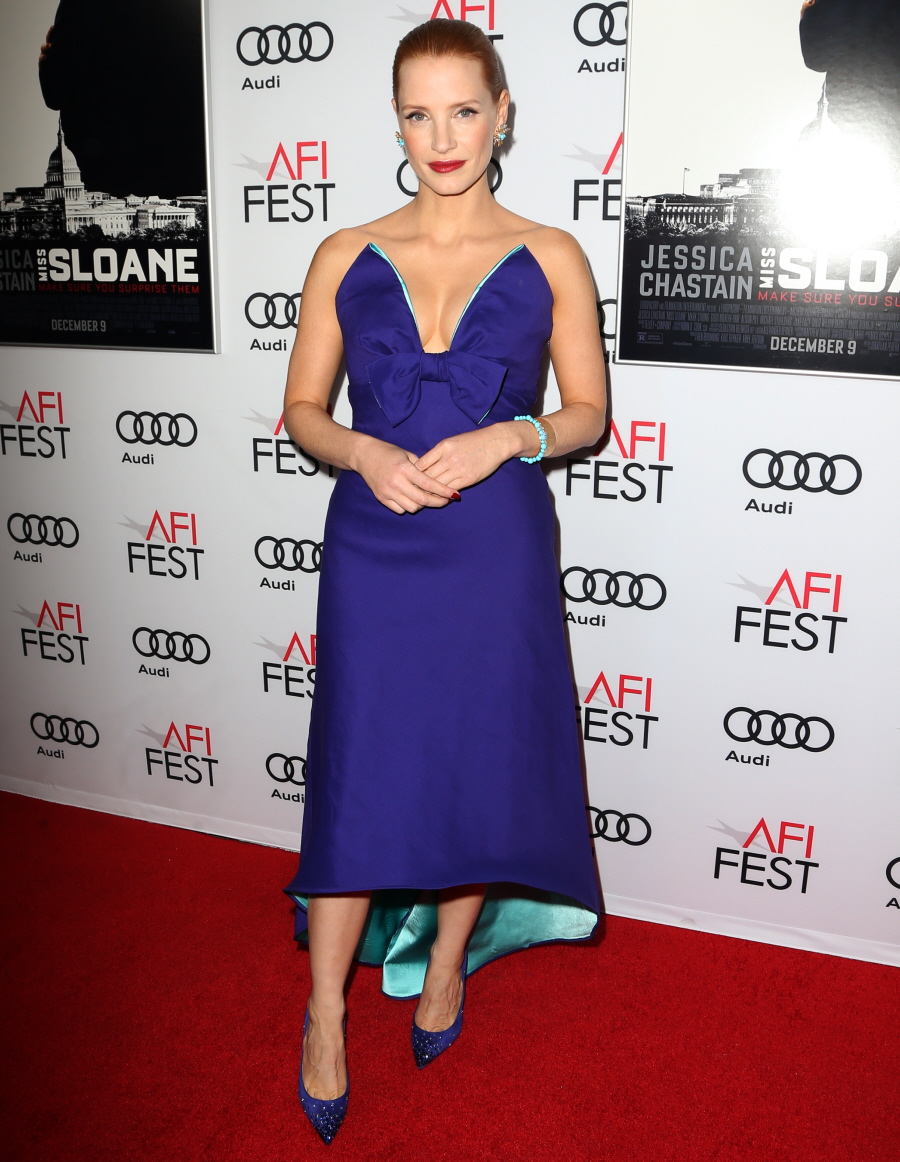 Here are some photos from this weekend's AFI Fest premiere of Miss Sloane, an adult drama starring Jessica Chastain. The fashion was not great at this premiere, and it pains me to say that. I like Chastain so much, but she's SO hit-or-miss. Jessica wore this Prada dress which is just the worst. The color and fabric are bad (it looks like cheap taffeta), the bust bow is awful and dated, and the mullet design of the hem is just not cute. Bad, bad, bad. Oh, and it's made worse by the turquoise jewelry accents! Nope.
Chastain has this habit, in the past few years, of flying undercover with films that could and should potentially be Oscar contenders. That's what Miss Sloane feels like. Right now, all of the hype for the Best Actress race is about Ruth Negga, Annette Benning, Natalie Portman and Emma Stone. But Jessica could slip in there with Miss Sloane. Here's the trailer:
It looks good. It looks timely, although I do tend to think that Hollywood loves to glamorize the whole Washington lobbyist/fixer job. Most of the time, those people are just boring lawyers or former congressional aides with imperfect lipstick and ill-fitting pantsuits.
Costars Alison Pill and Gugu Mbatha-Raw joined Jessica at the premiere. Gugu wore a flirty little Erdem dress which I do truly like.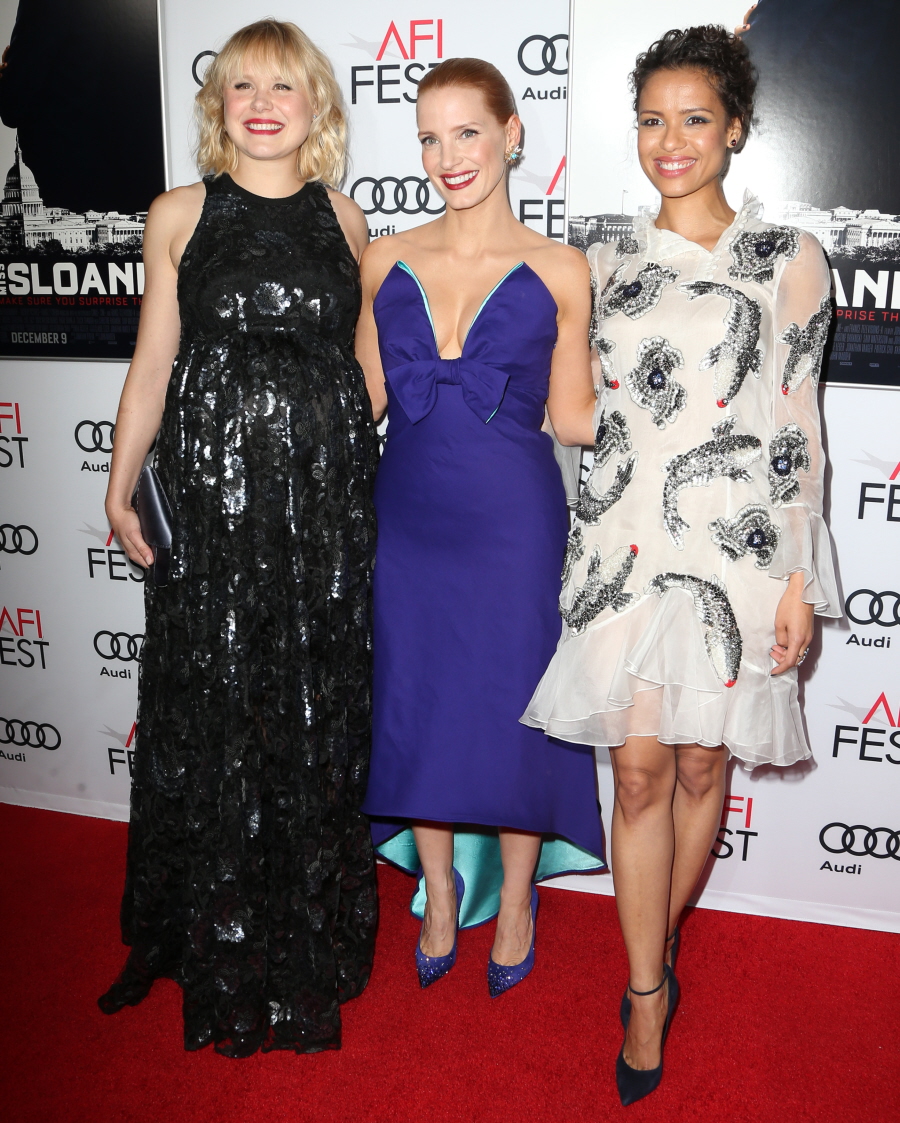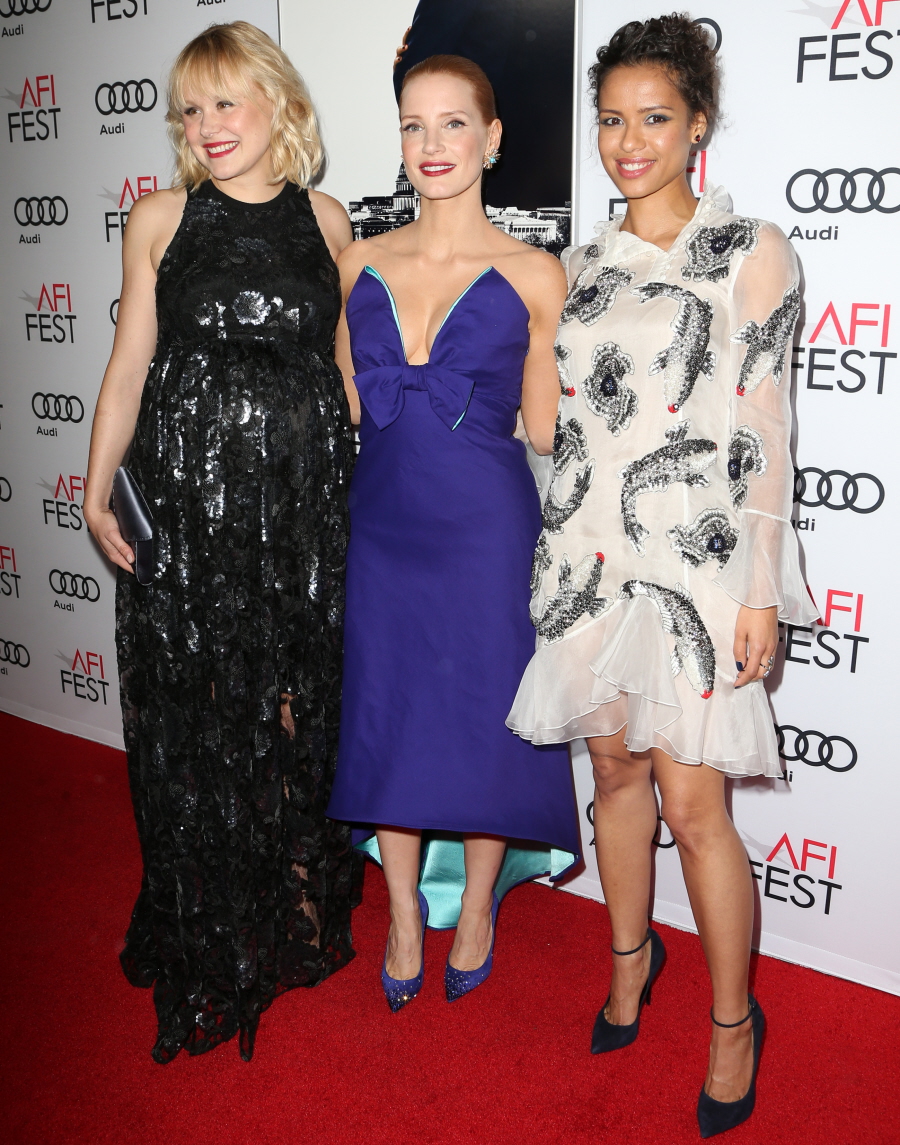 Photos courtesy of WENN.