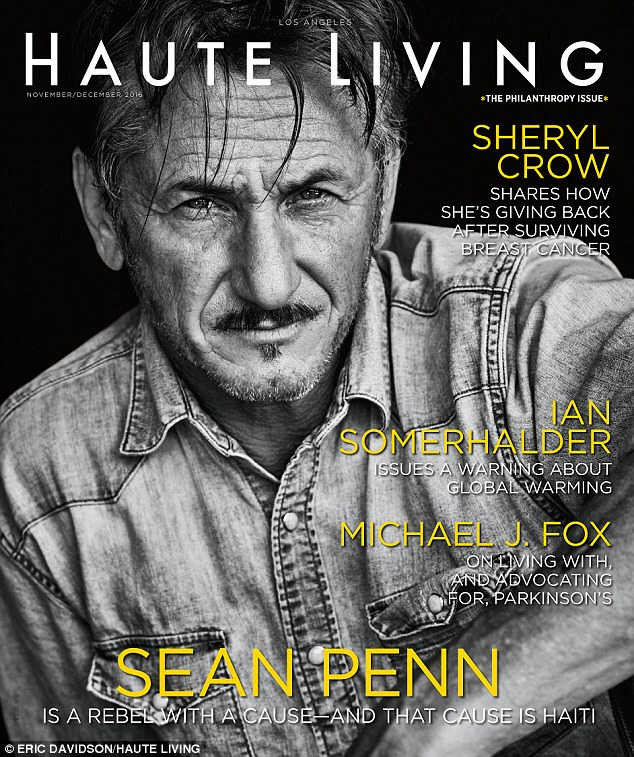 I like to joke around and say that Sean Penn's face looks like a ham hock, but I have to admit two things. One, it's sort of refreshing to see an actor – male or female – who doesn't give a damn about the wear and tear on their face. It's especially refreshing for an American actor. Two, after seeing Donald Trump's ham-like visage in the Oval Office last week, I can safely say that Penn might no longer be Ham-Face to me. Perhaps I should call him Old Leather Shoe. Old Leather Shoe covers the new issue of Haute Living, a pretty fancy magazine. And within that fancy magazine, Penn mostly talks about how much he hates the fancy people who come to his Haiti charity fundraisers because he thinks those people don't donate enough money. Some highlights from the interview:
His annual Haiti Rising galas: "There are a few extraordinary people that come, but then you have a room that is full mostly of people that are not giving anything. They eat, stargaze and watch the band but, honestly, I don't think there's a person in that room that can't afford $25. I always wonder about that."

Still, he's surprised that anyone turns out given his involvement: He says he is 'aware of stuff,' and admitted that he is 'always surprised by anything very positive or anything very negative… I can imagine, based on things I've heard about myself, that nobody would show up at [my] damn event because of my involvement, you know? I can imagine that and, yet, people come out. I put one foot in front of the other, and it is what it is.'

He sees it as his duty to use his fame for good: "If you're in the acting or film business, where your major job is to share things, then you ought not to be [in the business] if you don't. It's a really lucky life and a really fortunate one, but it's all just life to me."

He was advised to not stay more than three months in Haiti: 'I made the mistake of not taking that advice. I think I went a little kooky. It really just happened this way: once I got to Haiti, like so many other people, I fell in love with it – the people there, the possibilities that is has.'
I actually looked up our previous posts about Penn's Haiti fundraisers, because my memory was that the fundraisers were always well-attended and they always raised millions of dollars. The last one was back in January – Penn organizes the fundraisers around Golden Globes weekend, when everyone is in town. And it raised millions of dollars. But! The money wasn't the headline that weekend. The headlines were A) Madonna acting like she was still in love with Penn at the fundraiser and B) Penn's interview with El Chapo. While Penn's charity might be coming from the right place, he does have a tendency to shoot himself in the foot with the headlines. And if I was a celebrity who regularly attended the fundraisers, I would not plan on attending this year, because Penn will probably just bitch about you later.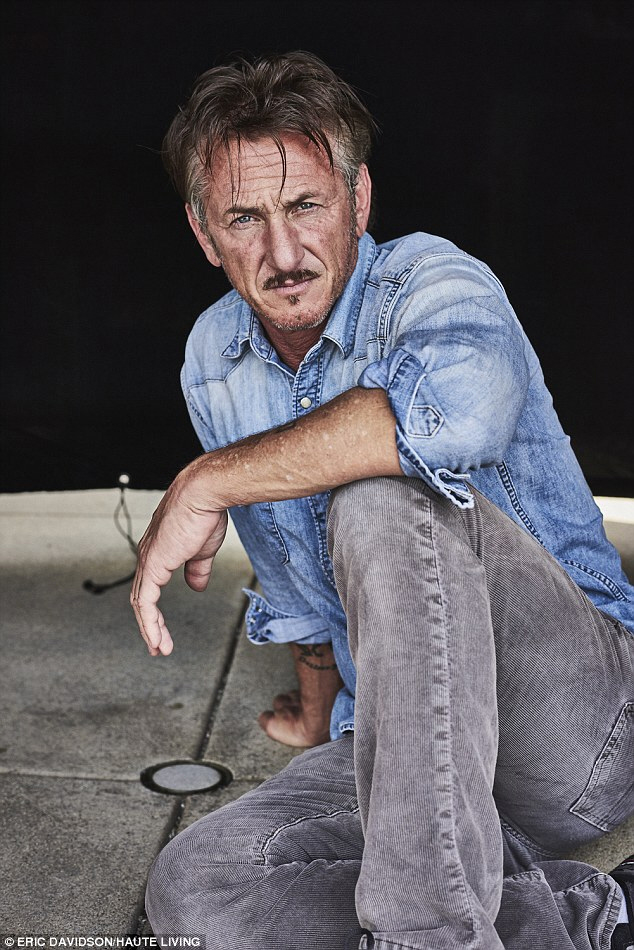 Photos courtesy of Haute Living.