2016 has been a year of tragic losses. Not only have we lost so many beloved personalities, we've also seen the demise of a lot of celebrity relationships. The latest union that has seemingly drawn to an end is that of Latin singer Marc Anthony and his wife of two years, Venezuelan model Shannon De Lima. Sources close to the coupe confirmed to E! News that the pair have called it quits.
The 48-year-old singer the 28-year-old model were wed in 2014 in a private ceremony in the Dominican Republic. The two have had their share of ups and downs during their courtship, splitting briefly in 2013 before getting all kissy-face with each other again in Marc's video for the song "Flor Pálida." They got married a month later and, now, they are once again on the outs – and Marc's famous ex may possible play a part in the split.
In the bad timing department, Marc gave ex-wife Jennifer Lopez a kiss onstage during Thursday's Latin Grammy Awards in Las Vegas. The singers performed their duet "Olvídame y Pega la Vuelta," after which Jennifer presented Marc with the Person of the Year Award. As she presented the award to her ex, they embraced and kissed. Shannon was not in attendance at the ceremony and Marc was not wearing his wedding ring. That's a lot of coincidences, isn't it?
Of course, there's also Jennifer's recent breakup with Casper Smart and the announcement that she and Marc were working on some new music together. Does all of this point to a possible romantic reunion for Marc and Jen? If you're a J.Lo/Marc 'shipper, you might want to take a moment. It appears to me that this is just two beloved performers collaborating. After initial reports of the smooch heard 'round the world, sources told TMZ that the crowd egged the singers on, chanting "beso" (the Spanish word for "kiss") after the couple finished performing. Jennifer's manager Benny Medina was quick to squash the rumors that there's more than a professional relationship going on, telling TMZ that they are "absolutely, categorically, 100% not back together."
I'm firmly #TeamMannon (that's the best I could come up with for a couple name for Marc and Shannon). Marc and Jennifer are doing what they're doing to please their fans, that's all. I am glad they get along, especially for their adorable kids, and they do make some lovely music together. And that's all.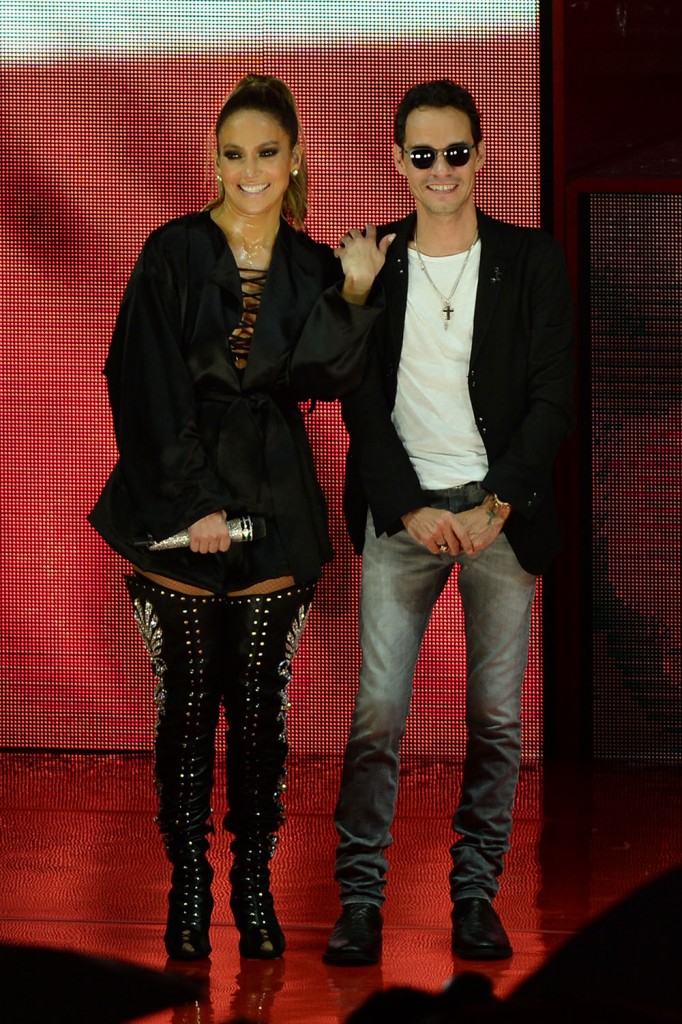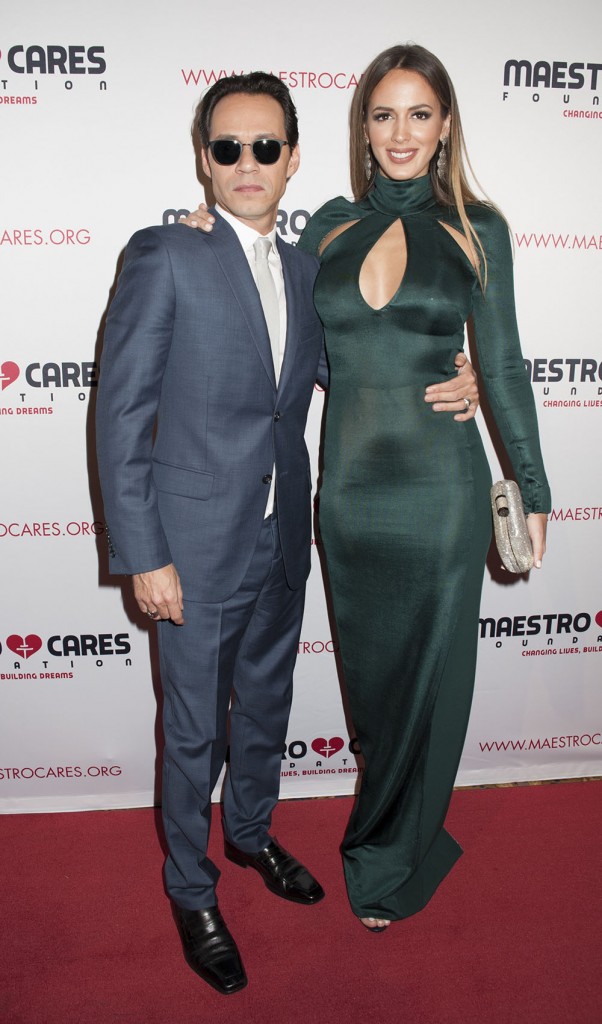 Photo credit: Getty Images, Fame Flynet, WENN.com