Hot on the heels of the announcement that Latin singer Marc Anthony separated from his third wife, Shannon De Lima, more theories have emerged as to why the couple decided to call it quits. Surprisingly, the reason for the split doesn't rhyme with "Hennifer Glowpez."
48-year-old Marc and the 28-year-old Venezuelan model were married back in 2014. She was a no-show when Marc received the Person of the Year Award at Thursday's Latin Grammy Awards ceremony, where he and ex-wife Jennifer Lopez shared a kiss on stage. Speculation that the smooch may have contributed the split ran rampant after the ceremony, especially since the couple announced their separation the very next day, but it seems that Marc's celebrity lifestyle may be what drove a wedge between the couple. A source told PEOPLE Magazine,
"Marc is so busy with his career, touring and recording that he distances himself from his relationships without even knowing it. Even with his wife in tow, she can feel like he is on another planet."

"Marc likes to have a woman at home but he also likes to live like a bachelor. This doesn't work for very long."
Marc is allegedly beside himself over the separation. A source close to the singer told Hollywood Life, "He wants to take a break from women and dating all together and just focus on himself and being a father for now." That's good news for Marc's eight-year-old twins, Max and Emme (along with 3 other kids from his previous relationships) but, I don't know how well he's going to do at the "taking a break from women" part as he is not only sharing custody of the kids with Jennifer, but the pair are also working on some new music together. I wonder if Marc can separate business from pleasure.
A representative of the Miami music scene told PEOPLE that Marc has really never gotten over Jennifer, saying that he was "devastated" when the couple ended their marriage in 2011, but recognized that "he will always be a part of her life because of their similar backgrounds, their kids, and their love of music and performing." The source added that the singers "seem better together now than any time in the past few years" and, when asked if the two could rekindle their romantic relationship, said, "I don't know if they will ever reunite as a couple. But I would not rule it out."
I don't know. They made a good couple, and the kids are adorable, as evidenced by the photo Jennifer recently shared on Instagram of the kids in their Halloween costumes. There are, however, just some people who shouldn't enter into relationships, and it seems like Marc is one of them. But now he's single, Jennifer's single, they both understand the celebrity lifestyle, and they're about to spend long hours in the recording studio together. Will they make more than music this time around? We'll have to wait and see, but I can only imagine we're going to get some very interesting songs from this collaboration. And with that, I am off to Florida for Turkey Day – the lone holdout in my family of Trump supporters. God give me strength. Hope you all have a wonderful holiday!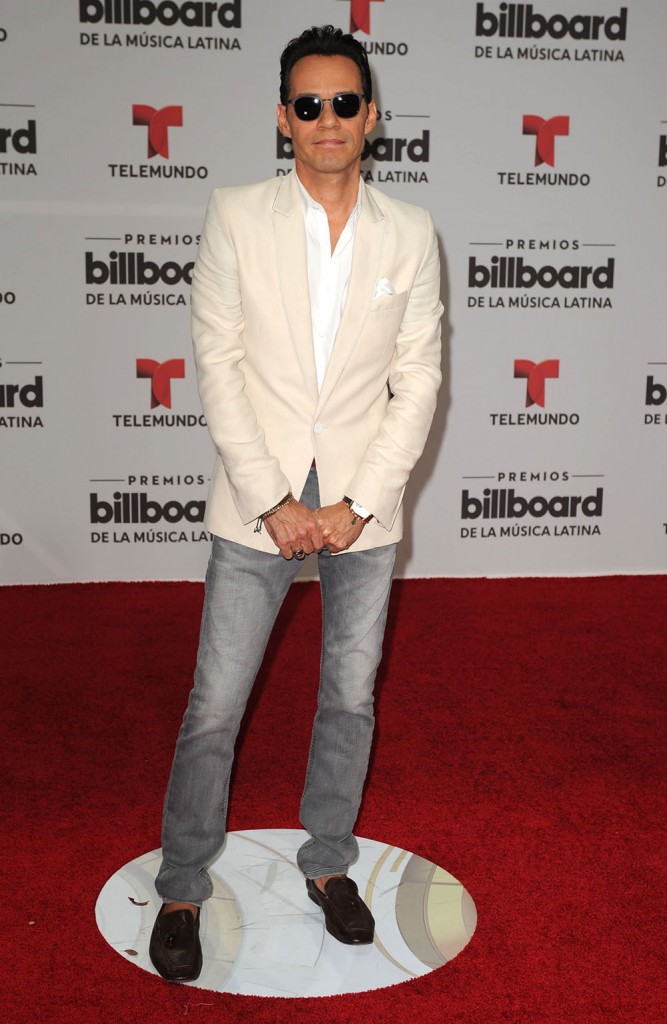 Photo credit: Getty images, Fame Flynet, WENN.com