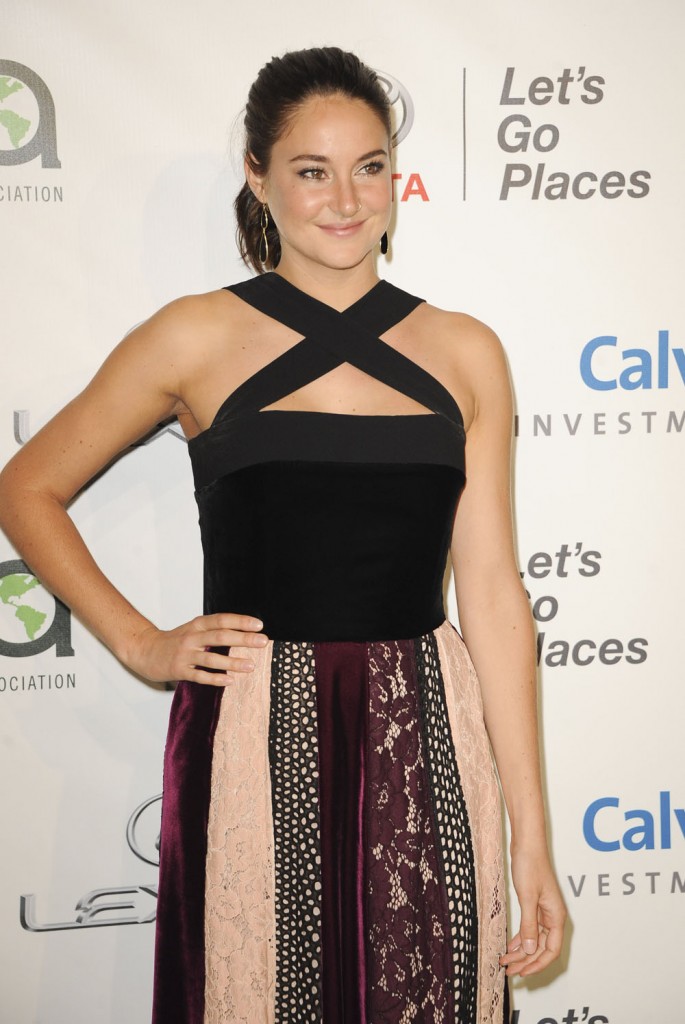 Shailene Woodley is still fighting the good fight in Standing Rock against the Dakota Access Pipeline. Last week protesters were doused with water cannons in freezing temperatures, for which some had to be taken to the hospital for hypothermia. One protestor may lose her arm due to damage from the force from the water. Police in riot gear have also used tear gas, rubber bullets and concussion grenades against protestors, who are trying to keep a corporation from running an oil pipeline through their land. This heavily militarized response is happening in the US, and given the fact that Donald Trump has just been elected president, we can expect more protections for multinational corporations and less for people trying to preserve their way of life. All the news coming out of Standing Rock has left me sickened and depressed, which is not how you're supposed to feel around the holidays. Shailene was asked in an interview about Thanksgiving, and she made it clear that the origins of the holiday are not as altruistic as children are told.
Shailene Woodley, who has been one of most high-profile advocates against the Dakota Access Pipeline, is now speaking out about the sanitization of American history in videos released on Thursday at Standing Rock reservation.

"Today is a day that many call Thanksgiving, and it's a day where kids in elementary school in America are taught false narratives about our native brothers and sisters," Woodley said, fighting back tears in an interview with TYT Politics.

The "Divergent" actress has joined thousands of activists in recent months calling for a permanent ban on an oil pipeline that would carry crude oil across sacred lands, potentially contaminating the population's fresh water source and disturbing sacred grounds.

"From the time we're little kids, we cut out in cardboard paper pictures of pilgrims and feasts and turkeys, and yet none of our children know the truth about not only what happened to Native Americans when Westerners decided to colonize this country, but what is still happening to Native Americans" she continued. "Thanksgiving was founded on a massacre and yet we're here with cops and snipers with rubber bullets and I'm sick of it."

Woodley, with the help of actress Jane Fonda, spent Thanksgiving at Standing Rock this year serving meals to protesters, who call themselves water protectors, to thank them for their tireless activism in the face of increasingly violent clashes with government forces and the harsh winter weather.
She's right. Kids are not taught in school about the smallpox on blankets, about the centuries of broken treaties or about the way that entire communities were heartlessly wiped out. Instead they're told a fairy tale about pilgrims and native people sitting around sharing food. I like eating my mom's stuffing, turkey and pumpkin pie and I like seeing family but what does Thanksgiving stand for? Is it for celebrating genocide because that's what happened after the pilgrims came. It's a sh-tty time in the US and all around the world and doesn't show signs of abating. This is supposed to be the most wonderful time of the year and yet all around us is dread and fear. We are supposed to protect the water and land and yet the president elect promises to open our resources wide up to dying fossil fuel industries all while being too ignorant to even acknowledge climate change. We were taught the false narrative of Thanksgiving in our youth and soon all we will be fed from the press are false narratives. There's no easy answer but we can keep talking about it, we can keep exposing the truth and we can keep listening to people on the ground like Shailene.
We stand with Standing Rock and you can support the cause here.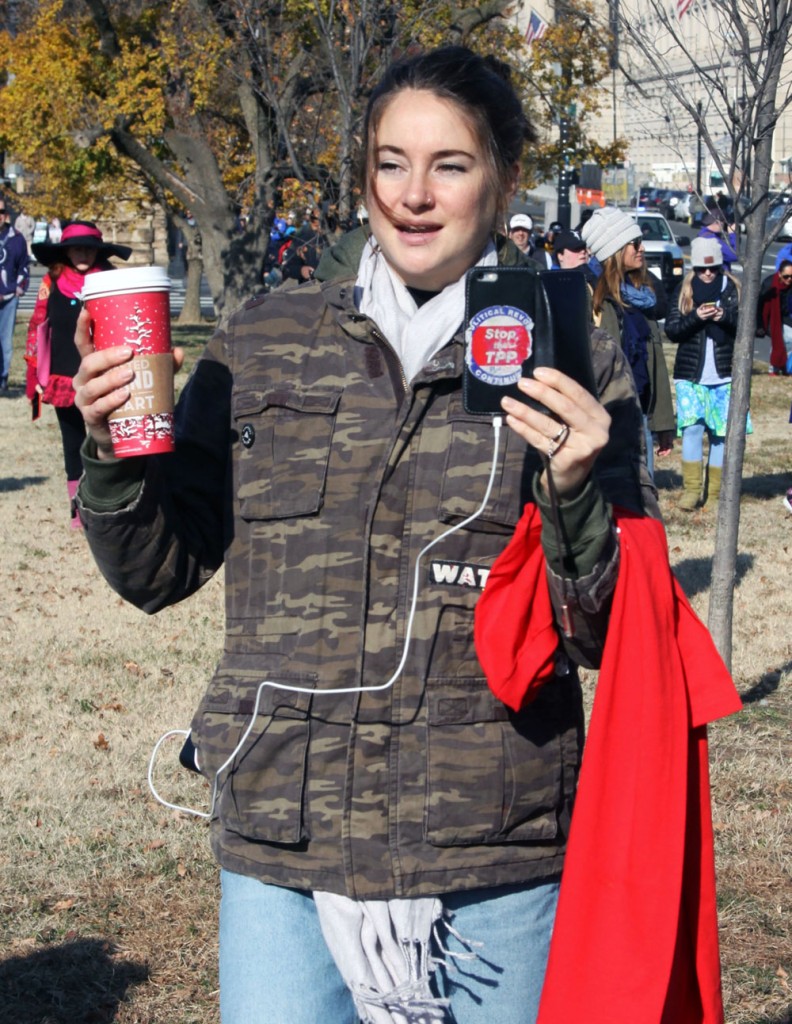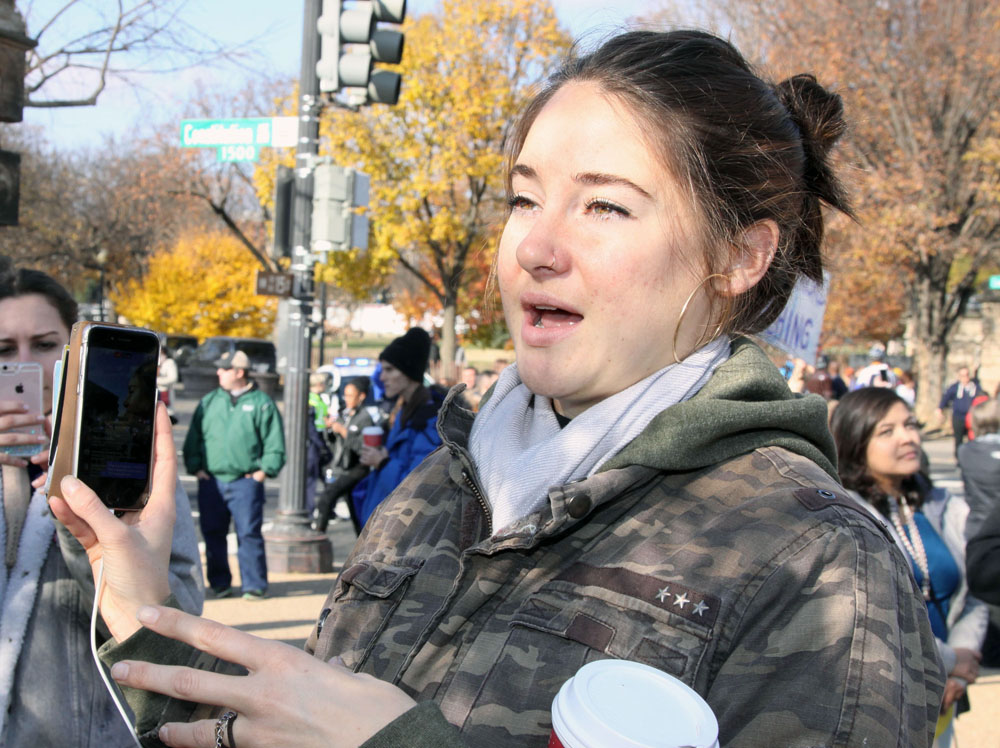 Photos credit: FameFlynet and WENN