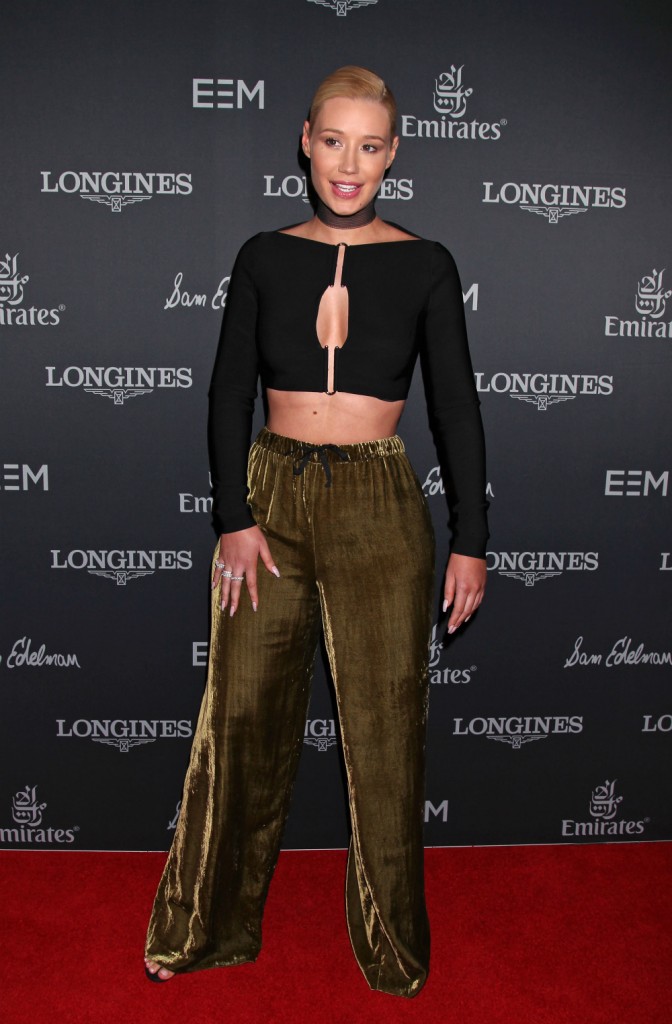 I'm starting to wonder how much of a discount Iggy Azalea gets every time she throws a shout out to her plastic surgeon, Dr. Ashkan Ghavami. I'm all for giving credit where credit is due but Iggy can't stop talking about the work she's had done. When she first had her breasts augmented, she told anyone who'd listen how in love she was with them, which is great and they do look good. Next she threw out a holla to Dr. G when she stopped by for a Vampire Facelift following her split with Nick Young. Sunday, she sent this out for his birthday:
She obviously seems to like him and I guess if someone was holding a scalpel over my face, I would prefer them to be hilarious, talented and progressive (not sure about the eclectic part: friend = yes! plastic surgeon = maybe notsomuch).
Dr. G, in turn, reposted Iggy's birthday wishes and declared her an inspiration. Again, this is all very nice but it's just a birthday greeting, right?
Amber Rose and model Tainna Gregory also seem to be Dr. G's clients and have appeared on his Intstagram as well. I guess get your name out by any means possible. I'd post a tweet or two for a facial. I don't even want to ask myself what I'd do for a new nose.
Or maybe Iggy just doesn't have much else to talk about these days. Even though she says her second album, Digital Distortion, is completed, it's still not coming out until 2017. She does promise a new single in January and gave some inside details of what to expect SPOILER ALERT:
She says it features another girl singer. No really, that's the news.
I had no idea this was only her second album. The New Classic came out in 2014. The reason the album is taking so long, according to Iggy, is because being a judge on Australia's X Factor took up all her time. Unfortunately, that's another topic Iggy likely wants to skim over as the ratings were so low, it looks like they won't get renewed. Fellow judge Guy Sebastian said Iggy was the problem, claiming she never connected with the other judges and that, "she's a bit of a weirdo." Adam Lambert, also a judge, told Sunrise that he had no personal issue with Iggy (which is evidenced by this gift he gave her, I guess) but that she was definitely a diva who showed up late. Well, at least she looked good doing so, thanks to Dr. G.
This is Iggy at the GQ Australia Men of the Year Awards (for which she won Woman of the Year.) I usually don't care for the shirtless suit look but I'm loving this.
I am not loving this, however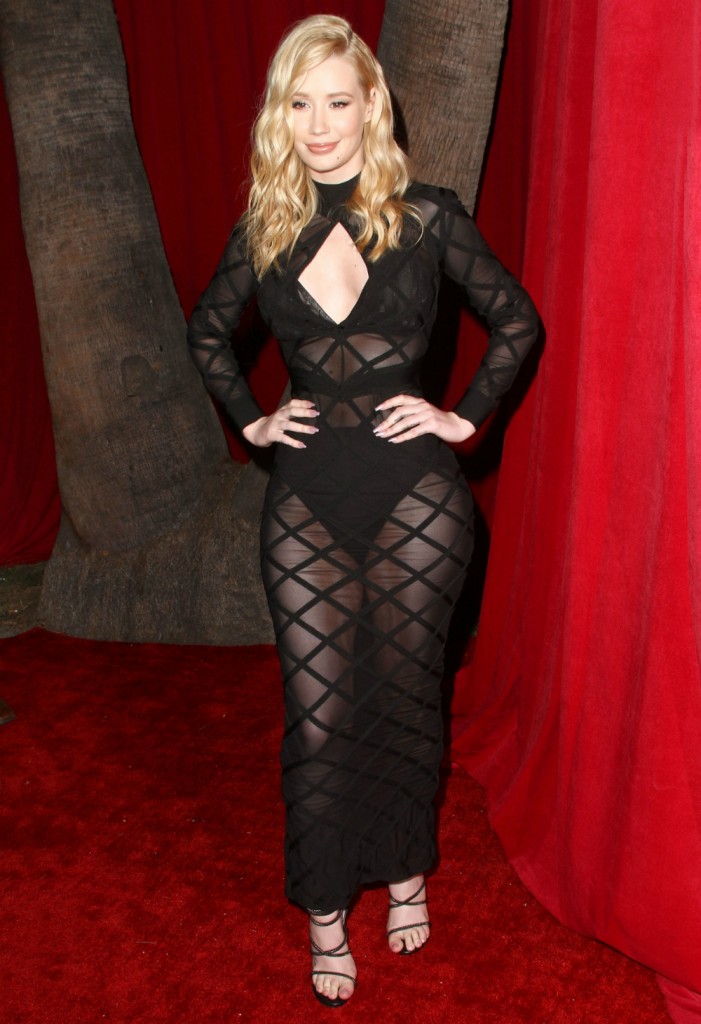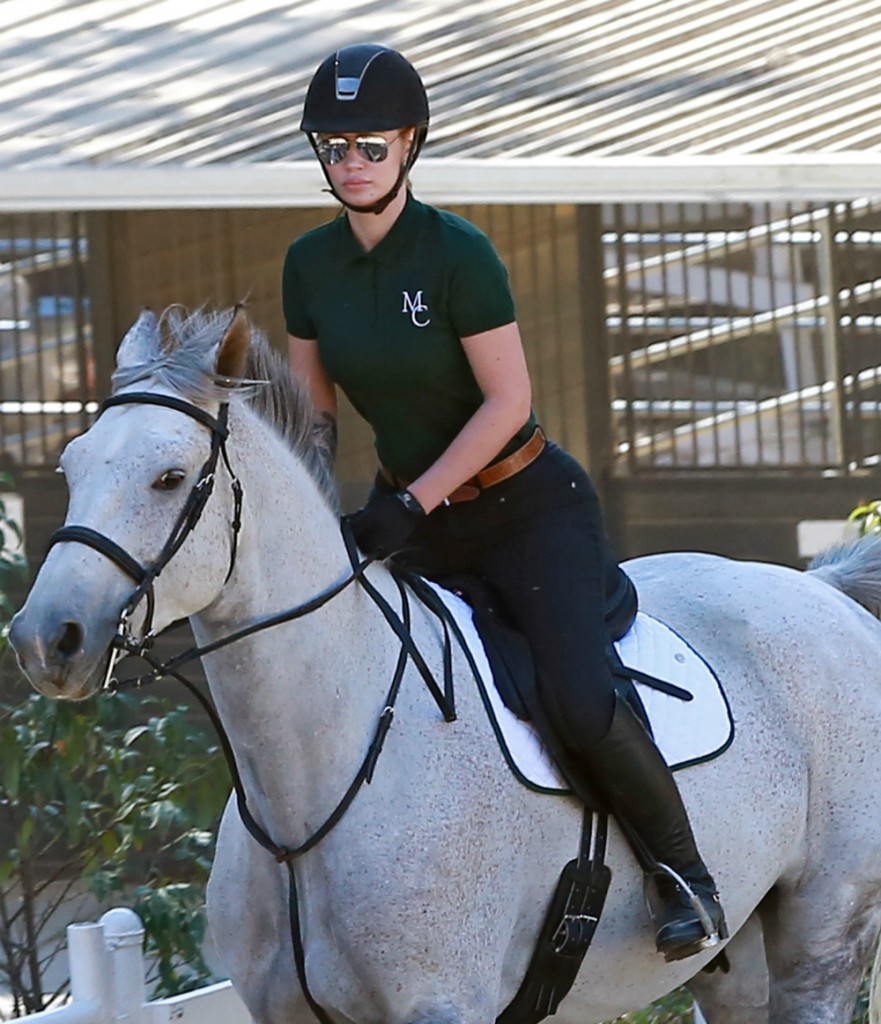 Photo credit: Instagram, Getty Images and Fame/Flynet Photos