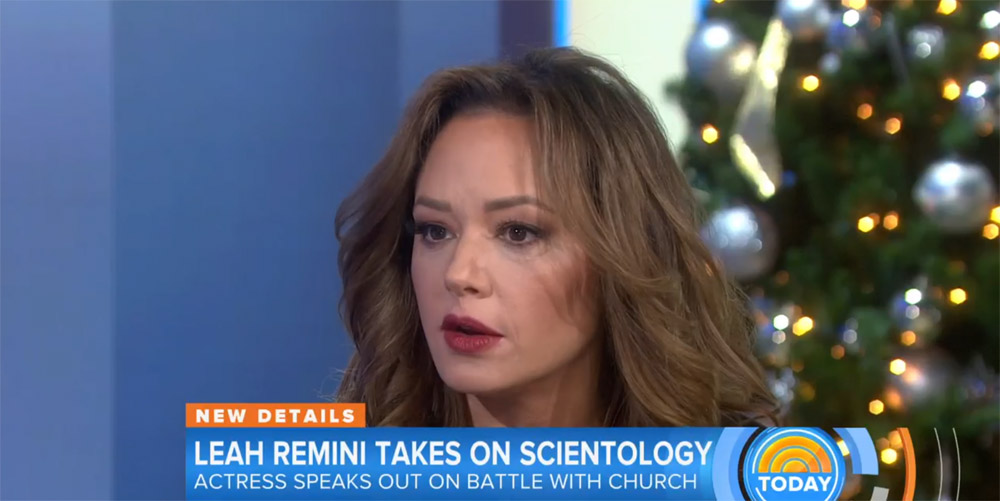 Leah Remini's eight episode docuseries, Leah Remini: Scientology and the Aftermath, premieres on A&E tonight, November 29th, at 10 pm. I'm really looking forward to it, not least of all because Leah is going so hard against the cult during her promotional tour. She is fearless, although Leah will tell you that she can afford to be that way because she has protection as a celebrity with a platform. The everyday defectors are the ones who need to be heard, understood and guarded from the cult's extreme revenge, and Leah is doing her part by telling their stories on her new show. Unfortunately there is still this false equivalence in the media, where Scientology is given the opportunity to issue statements to smear their detractors, and where they're treated as if their word has value. (It doesn't, and we're going to see this logical fallacy come up constantly given the current political climate but that means we only need to keep calling it out.)
Scientology's latest statement against Leah claims she's doing this for fame and money. She did send a demand letter (which isn't a lawsuit but can be the first step toward one) asking for $1.5 million for the emotional damage they inflicted on her. She knows she's not going to see that money though and it sounds like she's just fighting the cult on their own terms. In a new interview on the Today show earlier this week, Leah laid out the reasons why she made a documentary and she patiently made her very convincing case against the cult, while Savannah Guthrie kept gently referring to Scientology's denials and used the word "allegedly."
On why she made the documentary
I wrote my book and I thought I was done but I was watching what was happening to former members and former high-ranking clergy and what the church was doing in response. I felt I had a responsibility to help out where I could. I'm not a big fan of bullies. It is part of who I am. I was a fighter in the church. This is what they taught me, so I'm going to continue my fight, but I'm on the right side of that fight now. I just want to send the message that I'm just not going to sit back and allow it to go on.

People are talking about their experiences of physical abuse, mental abuse. To be called a liar, to victimize victims is not ok with me.

This is for the victims. It's for the people who have spoken out, but it's also for people who just maybe don't have the strength to fight, feel they don't have a voice

On if it was difficult for her to leave the cult
It's difficult to leave but I'm an actress, I have a lot of support. For me it pales in comparison to what former high-ranking executives, parishioners and average everyday Scientology have to deal with… [they] dedicated their lives and now they're suffering for speaking out.

Why Scientology is not like other religions
That's the difference here. If you speak out you're labeled an enemy of the church and the church has policies on how to deal with its enemies and they go after them. So they don't know any different as I did when I was in the church. So I understand it, I have compassion for it. You do become a person who's very hateful and who's very judgmental toward anyone who isn't a Scientologist. A critic is dealt with in a very specific way and that is unlike a real church.

Why people don't just leave
The dedication it takes to be a Scientologist is a lot and it's not easy to just walk away. You're leaving everything you've ever know, you're giving up your whole life.

On her letter demanding $1.5 million
I'm not going to get a dime. I mean I've given millions to the church and they've amassed three billion dollars. So I think that speaks for itself. I also think that it says a lot about the organization, how they respond to their critics. It's not just me. It's anyone who's spoken out. Everyone is called a liar. Everyone's called an apostate. Everyone's called the same thing and I'm in good company. I think it says more about the organization than it does about me. It's not an easy thing to do but it's the right thing to do.
[From The Today Show, video below]
She's such a badass. I admire her so much. She is telling it like it is, she doesn't pull any punches, and she has facts on her side. I really hope this documentary is a success for her and I know she will be helping a lot of people still stuck in this cult. She's also helping the general public understand what that means, and why Scientology is not like an everyday church. In Leah's Ellen appearance last week she also explained that a lot of people make fun of the absurd parts of Scientology, like the Xenu volcano myth, but that isn't shown to people to parishioners until they're deep in, and they're initially told that they can find self improvement and enlightenment. She said that can cost around a quarter of a million dollars for an average non-rich Scientologist.
Here's Leah's interview: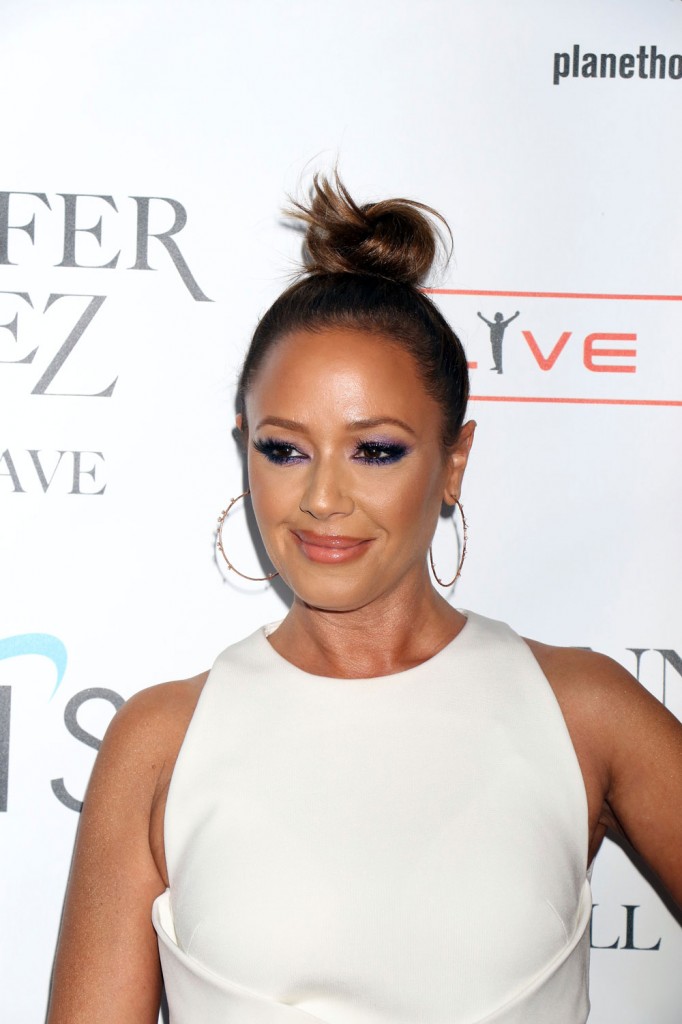 Photos credit: WENN.com and Today Show screenshots