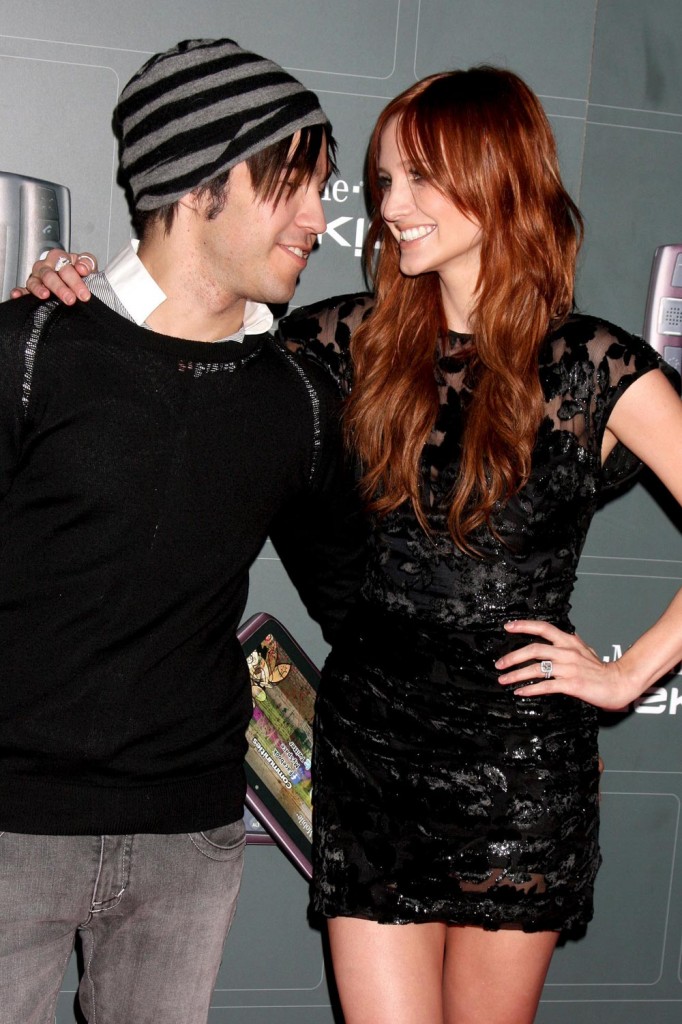 Ashlee Simpson and Pete Wentz just marked their first wedding anniversary this weekend, as Ashlee's dad reminds us through Twitter. If Star Magazine is to be believed, and the validity of this story is pretty much a coin toss, Ashlee and Pete might have another reason to celebrate. Star claims that Ashlee is currently pregnant with her second child. This story seems to be based on a single Twitter message she posted about how she wasn't going to the doctor's office for whatever reason, but it's possible Star has an inside source. They claim to have "multiple" sources, so it could be true:
Multiple sources tell Star that she and Pete Wentz are adding another child to their family! Ashlee is "beyond thrilled" to be pregnant again so soon after having Bronx just last November, says an insider. But "she's just a few weeks along and doesn't want to tell the world for at least two more months."

Although she had hoped to keep her big news a secret, Ashlee, 24, just couldn't contain her joy when she dropped a small hint on her Twitter page. "No medical visit for me today," she teased on April 23.

The new little one (Ashlee is hoping for a girl!) comes at a time when she and Pete, 29 – who celebrated their first wedding anniversary on May 17 – could really use a reason to reconnect. As Star has reported, the Fall Out Boy bassist misses the single life and was caught partying with scantily clad dancers in Las Vegas in April. "When it got back to Ashlee she was so upset," says a source. "But she loves Pete, and she wants to hang on to him. She believes this second baby will really cinch the deal."

One pal says Pete is not ready for more children. "He loves Ash and Bronx, but he also loves his freedom. He thinks a second kid could change things for the worse. He doesn't want to be tied down and stuck at home all the time."
[From Star Magazine, print edition, May 25, 2009]
Pete and Ashlee seem really devoted to each other and although Pete can be massively immature, it does look like he's going to stick with Ashlee for the long term. That incident with the dancers was probably just a blip in their relationship and it's doubtful he was doing much more than just partying. If this is true, congratulations to Pete and Ashlee! It might be a lot of work to have another baby so soon after their first, but I've also heard that it's easier to have them closer together.
Alas, it might not be true – Ashlee's dad Joe also tweets that it's "totally not true" that his daughter is pregnant, although Ashlee denied her last pregnancy until it was obvious so you never know. Ashlee also wished Pete a happy anniversary on Twitter, saying "@petewentz eat me.. drink me.. happy anniversary." Nice Visual, Ashlee.
Ashlee Simpson Wentz and Pete Wentz are shown on 5/14/09. She doesn't look pregnant at all. Credit: WENN.com. There's also an adorable picture of Bronx from 4/28/09. Credit: Bauergriffinonline