I barely know who Hailey Baldwin is. This is what I know about her: she's the daughter of Stephen Baldwin. She's trying to do the nepotism/Instamodel thing but it's not really sticking. And she dated Justin Bieber for a few months this year. Oh, and she's tight (sort of) with Kendall Jenner and the Hadid sisters. That's all I know about her. Honestly, I still find it difficult to pick this girl out of a line-up. She looks like a dozen other blonde Instamodels. She probably knows that too, which is why she's trying to break apart from the pack. What's one of the easiest ways to do that? Pick a fight with a BIG target and hope to mobilize some social media interest, I guess. Hailey Baldwin is picking a fight with Taylor Swift and the Swifty Squad. I hope Hailey came to play, because Tay-Tay has a long-ass memory for petty grudges.
While some of her close pals such as Gigi Hadid and Kendall Jenner have been linked to Taylor Swift's famous girl squad, model Hailey Baldwin wants nothing to do with the Shake It Off hitmaker's star-studded friendship circle. Speaking to Be, the 20-year-old who has launched her own range of cosmetics with ModelCo, says: "I don't understand the Taylor Swift squad at all".

"I don't know what having a squad means. I just have my friends and that's it," adds the daughter of actor Stephen Baldwin. "I don't think that you need to create a public squad. I don't know what that proves. So I don't really understand the Taylor Swift squad at all."
This is basically the Instamodel version of the more nuanced and thoughtful position that Rowan Blanchard took a year ago – Blanchard's argument (which she made when she was just 14 years old) was that "the 'squads' we see in the media are very polarizing. Feminism and friendship are supposed to be inclusive, and most of these 'squads' are strictly exclusive. It makes feminism look very one dimensional… 'Squad goals' can polarize anyone who is not white, thin, tall and always happy." I think Hailey's argument is more about how she doesn't get the whole idea behind performative friendships, the same performative friendships that seem to be at the heart of Taylor's squad in particular. Who cares if you're true-blue friends if you can't Instagram your friendship and publicly perform acts of friendship and walk on stage during Tay-Tay's tour? Is it really friendship if there's a performative aspect to it?
If Taylor is smart, she wouldn't even bother to shun Hailey. Hailey can be manipulated. She can be "turned" and brought into the squad of doom. Olivia will have the application faxed over, Hailey.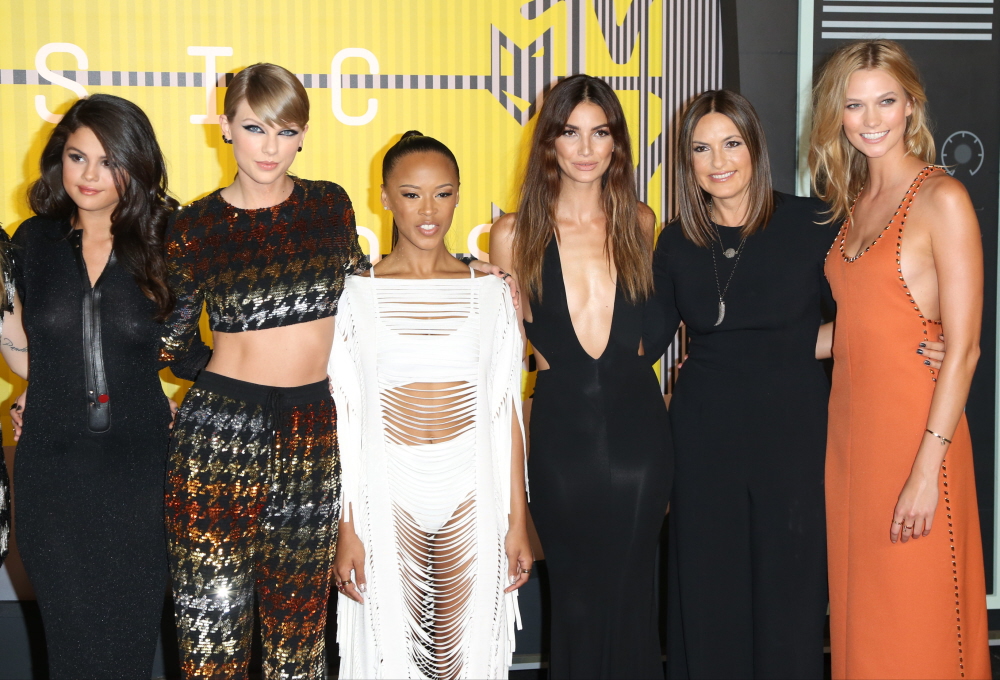 Photos courtesy of WENN.